Graphic Designing is a craft that communicates messages and concepts through graphical and textual elements. It is the art and profession of combining words, shapes, form, and color to disseminate an idea.
Introduction
What is Graphic Designing?
Types of Graphic Designing
What does a Graphic Designer Do?
How to Become a Graphic Designer?

Course and Curriculum
Eligibility
Colleges

Industries to Enter
Job Profiles
Top Recruiters
Salary
Summary
1.Introduction to Graphic Designing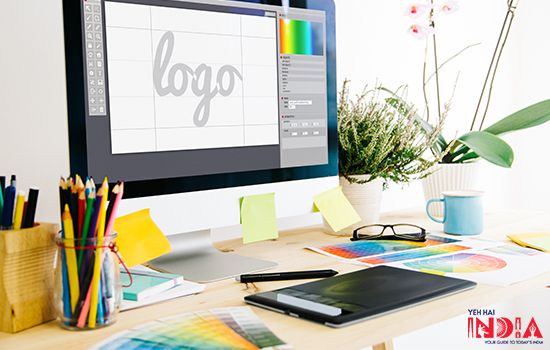 Graphic Designing is a field that is considered a subset of visual communication and communication design. The origin of this skill traces back thousands of years ago. In ancient times the content inscribed on the bricks that were used for construction were considered as graphics including the name of the governor, mayor, builder, etc,
Recommended Story – Top Career Counselling Platforms in India for Students
Over the years, the skill of graphic design has escalated as quickly as ever. It is applied to every visual content we come across from pamphlets to travel motors.
2. What is Graphic Designing?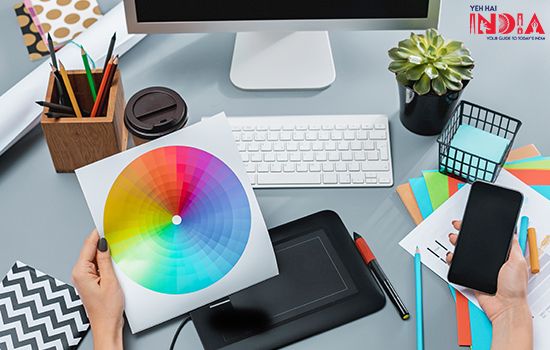 Graphic Designing implicates delivering information, product identification, entertainment, and persuasive messages. It consumes visual arts, typography, and page layout techniques. Graphic Designers use industry-leading tools to contemplate design projects by applying their imaginative and communication skills.
Graphic Designing could also be referred to as emotional design, even though it plays with interactive digital software, it still revolves around age old principles of striking the right chord with the customer through the design.
3. Types of Graphic Designing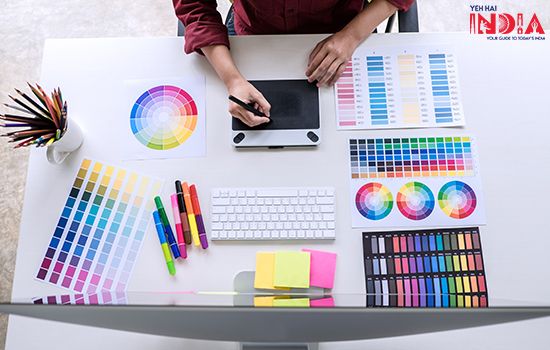 There are several types of Graphic designing that are applied by the designers, those include:
a) Visual Identity Graphic Design
Visual Elements such as logo, typography, color palettes, helps enhance the experience of a user. Visual Identity Graphic Designing refers to the kind of designing that communicates the brand's ideals, aims, and helps create a visual identity of a brand.
This form of graphic design serves as an important element in brand marketing, it establishes a relationship between the consumer and a brand by communicating brand values through images, shape, and color.
b) Marketing and Advertising Graphic Design
Marketing and Advertising Graphic Design is one of the most widely recognized forms of graphic design. Every company needs unique marketing tactics, even a great promotion idea requires an appropriate visual engaging experience for the audience.
Graphic Design helps create more digital assets for content marketing and digital advertising.
c) User Interface Graphic Design
A user interface can be described as a device or application that helps the user interact and experience a user-friendly approach. In terms of graphic design, UI Design emphasizes towards user's visual experience and the design of the elements that are visible on-screen such as buttons, menus, etc.
UI designers specialize in forming desktop apps, mobile apps, and games among others. They join along with UX Designers who are responsible for determining how the app works and UI Developers who write codes to get the app running.
d) Packaging Graphic Design
The attractive packaging that we observe once we come across different products involves various elements that persuade us towards buying that product. These elements include labels, stickers, wrapping, and they need to be regularly modified according to the dynamic trends in the industry.
The designer is responsible for designing the packaging of the product along with acquiring every bit of knowledge about print and industrial design.
e) Motion Graphic Design
In simple words, Motion graphic Designs are graphics in motion. It involves animation, imagery, video, and other effects that are created for online media, television, and film.
It is the newly formed type of graphic design that can be found across all digital platforms that people consume on a regular basis.
f) Environmental Graphic Design
It is the kind of graphic design that beautifies the ambiance of space through innovative designs and creativity. It involves museum exhibitions, public transport navigation, retail store interiors, etc.
It helps the brand connect with consumers directly by drawing their attention towards the brand by using creative ideas of promotion. It is a non-verbal form of communication that leaves a huge impact on the minds of consumers with just an imagery idea implanted in their heads.
g) Art and Illustration for Graphic Design
Art and Illusion for Graphic design plays a major role in the running of several industries in our country. It involves fine art decoration and storytelling illustrations among others. It is a form of design that goes unnoticed but creates a lot of impact over the course of their consumption or exposure.
It can be seen on T-shirts, Graphic novels, Comic Books, Websites, etc. Different designers show a separate set of talents as they collaborate with writers, editors, managers, marketers, etc.
4. What does a Graphic Designer Do?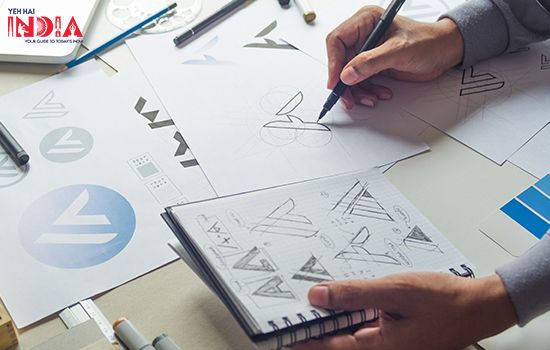 The simple purpose of designing is to communicate the aim of the organization through creative mediums using art and technology. The eye should be at communicating the goal as efficiently as possible.
The designer must perform a spectacular job of impressing its viewers. Understanding the font choice, staying updated with color trends are some of the examples of how a graphic designer runs the course of this job.
Required Skill Sets of Graphic Designers
Creative skills
Respective Software knowledge
Knowledge of Programming languages
Good Communication skills
Visual Designing skills
Knowledge of Color Theories
5. How to Become a Graphic Designer
In order to become a Graphic Designer, one must be able to demonstrate their creativity and originality through a professional portfolio that puts life into their best designs.
a) Course and Curriculum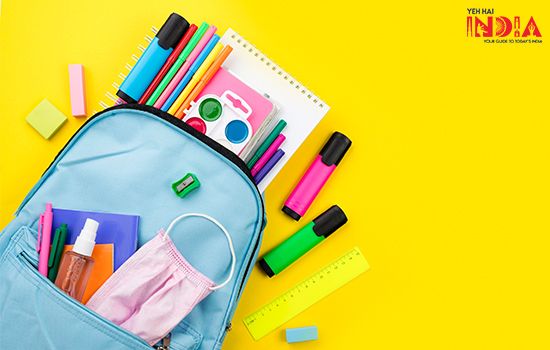 The courses that fall under Graphic Designing usually involve varied topics but those few topics that remain constant with every course related to Graphic Designing include:
Typography
Image Layouts and Effects
Adobe Audition
Art and Visual Perception
HTML/Javascript
Photoshop
Adobe Flash
Vector Graphics
There are several other topics that would conclude a Graphic Designing course. Other topics and subjects vary according to the different kinds of the curriculum followed by distinctive colleges.
Recommended Story – Pros & Cons of joining an Indian Startup
b) Eligibility of Graphic Designing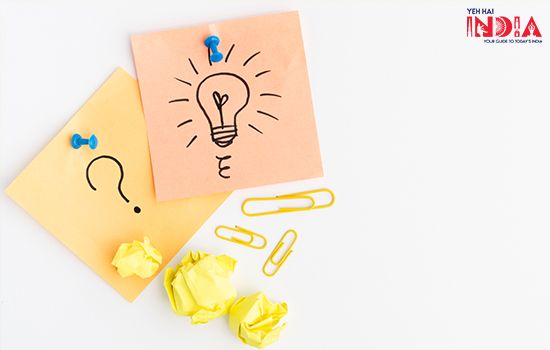 Graphic Designers usually require a bachelor's degree in graphic design or any other related field. The aspirants who are looking forward to making a career in graphic designing must be a high school graduate.
However, for a master's degree, one must hold a bachelor's degree in design.
c) Top 5 Colleges of Graphic Design
The top 5 colleges that are renowned for their graphic design courses are as follows: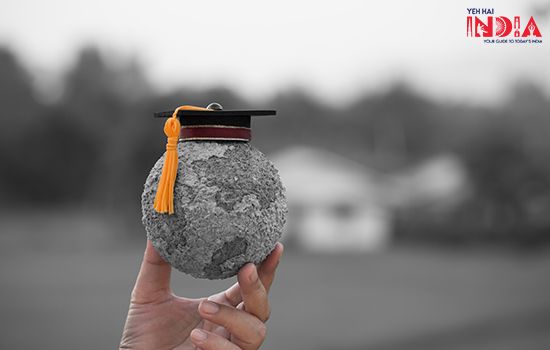 1. National Institute of Design
The very well reputed college for design, the National Institute of Design, offers a bachelor's and a Masters's degree specializing in graphic design that facilitates shaping a better future in this field. It establishes the perfect foundation of the basics of graphic design.
These programs help them stay updated with the rapid changes that occur due to the advancement in technology.
Course: Bachelor of Design, Specialisation: Graphic Design, Duration: 4 years, Number of seats: 15 seats, Eligibility: High School Graduate, National Institute of Design Aptitude Clearance.
Course: Master of Design, Specialisation: Graphic Design, Duration: 2 years, Number of Seats: 15, Eligibility: High school and Bachelor graduate, National Institute of Design Aptitude Clearance.
2. National Institute of Fashion Technology
National Institute of Fashion Technology offers a certificate course conducted by Fashion Communication. The program involves training in the area of graphics, publication design.
The course imparts an understanding of elements of design, history, design, graphics, printing techniques, etc. It imparts all the practical and theoretical knowledge required to form a career in this field.
Course: Certificate, Specialisation: Graphic Design and Communication, Duration: 1 years, Seats: 30, Campus: Delhi, Fees: Rs 1,00,000, Eligibility: High School graduate.
Course: Certificate, Specialisation: Fashion Graphics and Product Modelling, Duration: 1 year, Seats: 20, Campus: Mumbai, Fees: 1,118,000, Eligibility: High School Graduate
3. Industrial Design Centre, IIT Bombay
The Industrial Design Centre was established under the Indian Institute of Bombay. The institute only offers Masters of Design program specializing in Animation. The course content includes the training of cutting edge IT capabilities, engineering disciplines, etc.
The curriculum involves concepts that are essential for nurturing a well-researched approach towards animation and serves the right path to build an appropriate career in the field.
Course: Master of Design, Specialisation: Animation, Duration: 2 years, Eligibility: Graduate, Admission: online evaluation of the portfolio, online interviews.
4. Srishti Institute of Art, Design, and Technology
The Srishti Institute of Art, Design, and Technology offers a bachelor's course in Visual Communication and strategic branding; Technical program in Graphic Design; MA in Art Practices specializing in Animation and Visual effects. These courses help the candidate understand the concept of branding of a product or organization through visual communication.
This course helps students inculcate creative and imaginative skills. It encourages them to think of distinctive ideas to attract more audience and create a brand name among the people.
Course: Bachelors of Design, Specialisation: Visual Communication and Strategic Branding, Duration: 4 years, Eligibility: High School Graduate, Aptitude Test Clearance
Course: B.Voc (Pathways), Specialisation: Graphic Arts and Design Practices, Duration: 3 years, Eligibility: High School Graduate, Aptitude Test Clearance.
5. MIT Institute of Design
MIT Institute of Design offers Bachelors and Maters specializing in Graphic Design. It imparts training for the production of visual solutions to solve communication problems.
They are responsible for designing, typography, publication design, informative design, illustration, photography, packaging, among others,
Course: Bachelor of Design, Specialisation: Graphic Design, Duration: 4 years, Eligibility: High School Graduate, Aptitude Test Clearance.
Course: Masters of Design, Specialisation: Graphic Design, Duration: 2 years, Eligibility: High School Graduate, Degree Graduate, Aptitude Test Clearance.
6. Industries to Enter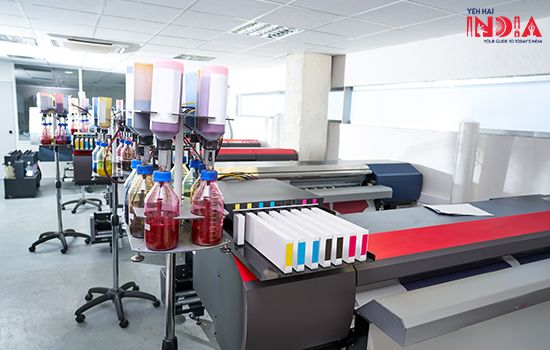 Print Publications
Print Publication refers to the industry of creating designs and getting them printed over books and magazines, and billboards. It involves marketing for several organizations that need branding and promotion for their product or services.
Advertising is a huge industry that lays out an incredible career scope for graphic designers. The graphic designers in this industry work along with the fashion industry when they land their creative designs on different kinds of cloth materials.
IT Firms
Another industry that booms every year is the IT industry and millions of candidates apply for jobs in IT. The graphic designer is responsible for designing web pages, mobile apps, and many more.
This profession involves sincere knowledge of computers and codes and coding languages. Here in this field, creative skills are not the only kind of skills required to be successful.
7. Job Profiles for Graphic Designers
The several job profiles that a graphic designer could land include:
a) Multimedia Designer
A multimedia designer is responsible for producing videos, audio, and animated images. These are the creative minds behind advertisements, videos, or any kind of multimedia visual content that we come across in our daily lives.
Multimedia design jobs can be found in fields such as television, or film production, audio production, set design, animation, and many more.
b) Web Designer
Web designer plays a key role in designing a website for a company. Since lately, due to the advancements in technology, every company wants to go online and requires a website, and hence they need a web designer for it.
The scope is high with such a profession and it could never sink.
c) Logo Designer
Since every company requires a website, similarly, it requires a logo too. A logo is a designed symbol formulated with the use of distinctive colors and shapes for representing a better idea of the work that the company performs.
A logo is a brand identity or an image of the company. Every product we consume has a logo of its parent company and promotes the recognition of the company through a visual image. Hence Logo Designers are responsible for putting their creative skills to use and design a logo for respective companies.
d) Brand Identity Designer
Another successful path to follow after becoming a graphic designer is a brand identity designer. As the name suggests, Brand Identity refers to the element that helps the company attain its recognition among the crowd. Every company requires an identity and it is only possible through promoting the company's name and product effectively.
Marketing is an essential field that requires graphic designers now and then to furnish advertisements or a visual element that the company chooses to be identified as. Many companies hire brand identity designers in order to create suitable brand designs.
e) Creative/Art Director
Creative directors produce creative artwork that can be showcased on television, billboards, the Internet, or magazines. A creative team involves graphic designers, artists, photographers that handles the visual image of the brand.
Several art directors also freelance, or teach, or even form their own company.
8. Top Recruiters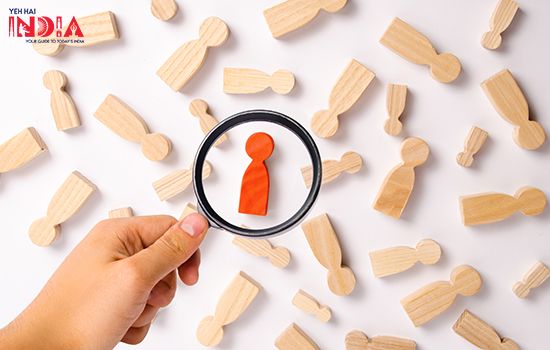 The Top Recruiters for graphic designers recruit students from either campus placements or otherwise. These include:
Wipro Technologies
General Motors Design
Graphic Design, Inc.
IKEA
Decathlon Group
Accenture
Deloitte
Book My Show
Myntra
Mahindra
Gauri Enterprises
TCS
Raymond
9. Salary of Graphic Designers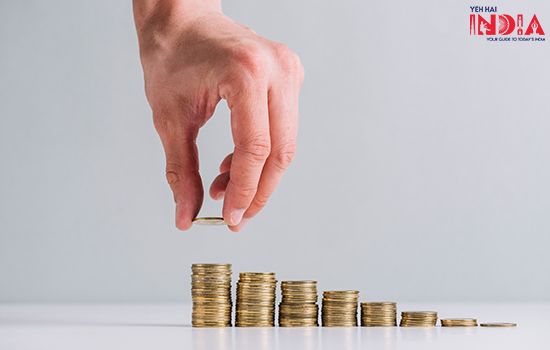 A handsome amount of salary gets provided to those experienced dignitaries in the field of graphic design ranging from 4-5 lacs per annum. However, with the advancement of technology and the internet, there also exists a huge scope for those who choose freelance designing or rather start something of their own.
Summary
Several other companies exist who hire graphic designers, few also hire on a freelance basis. The future prospect in this field is high and involves a lot of exposure that involves meeting new clients, managing different projects, present design concepts, among others. Several PR agencies and advertisement agencies hire graphic designers.
Although graphic designers can work in any industry, it's a flexible field that is required by every industry at some point in time.
Also Read – Want to work for an Advertising agency in India? Then this list is for you.