Our Story
It is said you value things more when you are far away from them. The seeds of Yeh Hai India were sown in London during our Founder's stay there. Her love for Indian culture & Traditions along with the Indian way of health & wellness led to the conception of Yeh Hai India.
Yeh Hai India is a content platform that intends to help people in making better life choices in the field of health & wellness and culture & traditions. The platform strives to promote Indian startups in these fields and take their products and services to a larger audience. It is also an advisory platform which intends to bring our readers the best choices available for them in these areas by experts.
Co-Founder- Anshul Srivastava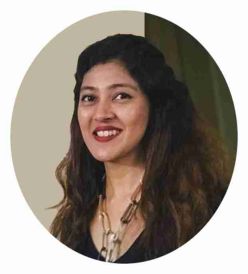 Born and bought up in the Heritage Pink city of Jaipur, Anshul has always been fascinated by the rich Indian culture and traditions. She is an MBA from the prestigious Indian Institute of Foreign Trade (IIFT), New Delhi, and her journey as a marketeer spans over eighteen years where she worked with organisations like Bharti Airtel and Vodafone-Idea .Gradually, she got inclined to the startup world and the field of digital marketing and ecommerce. To enhance her skills in this field, she pursued a diploma in Digital Marketing from the United Kingdom during her stint in London and since then has worked with multiple startups.
Yeh Hai India is a platform through which we want to help Indians across the globe have access to the best in the field of Health & Wellness and Indian Culture by working with experts and numerous Indian Startups and taking their products and services to them.
Anshul loves to tap her feet on Indian music
Co-founder – Ruchi Bartaria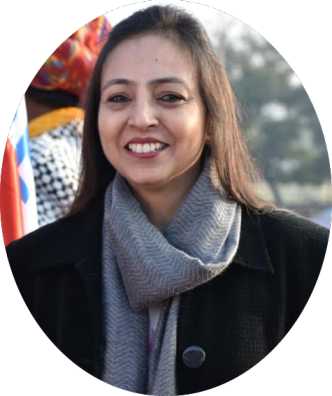 Our Advisors
Our Advisor on Indian culture & Heritage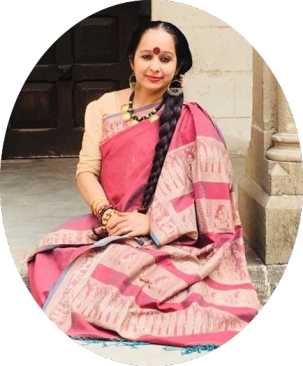 Dr Radha Kumar is an expert in the field of Indian culture . She is an Associate-Professor with St. Xavier's College in Mumbai, working with the Department of Ancient Indian History, Culture and Archaeology. She has been granted Doctorate for her thesis in "Impact of Buddha on Ancient Indian Polity." .She also has a SANGIT ALANKAR IN SITAR and SANGIT ALANKAR IN BHARATANATYAM respectively. READ MORE