Our mentor on Indian Culture & Heritage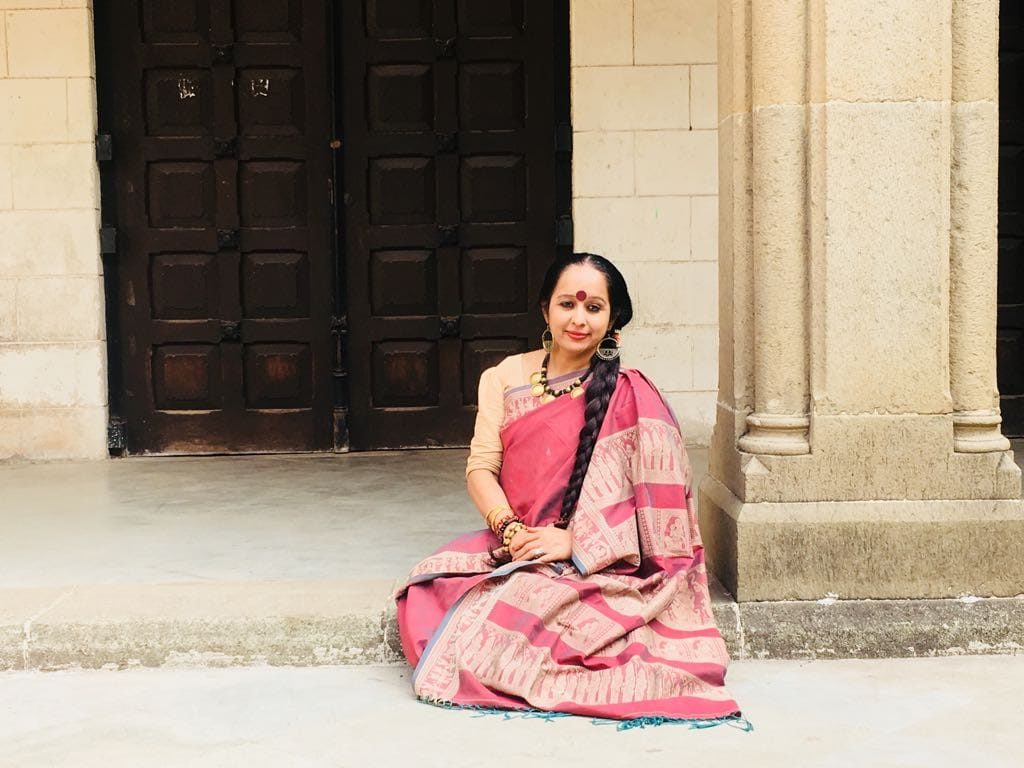 Dr Radha Kumar is an expert in the field of Indian culture . She is an Associate-Professor with St. Xavier's College in Mumbai, working with the Department of Ancient Indian History, Culture and Archaeology. She has been granted Doctorate for her thesis in "Impact of Buddha on Ancient Indian Polity." .She also has a SANGIT ALANKAR IN SITAR and SANGIT ALANKAR IN BHARATANATYAM respectively.
Dr Kumar is also a visiting faculty for the STOCKHOLM SCHOOL OF ECONOMICS for their Executive programme . Dr Kumar also is invited for delivering lectures to Faculty and students of Notre Dam, Harvard, New York university, University of Sydney, Science Po in Paris to name a few. She is also invited as Research faculty for various Teachers Training programs and as a Guest Speaker on aspects of ANCIENT INDIAN CULTURE, at various forums, ACADEMIC AND CORPORATE.
A TEDx Speaker, Dr Radha has also been featured in one of the most popular series called INDIAPEDIA, with EPIC Channel. Along with being featured in newspapers like The Hindu and The Indian Express, she has also been featured in the Times of India as the "BEST KEPT SECRETS OF MUMBAI."
Apart from choreographing, staging and performing various Dance ballets on Historical themes along with Sitar recitals, Dr Kumar is a consistent researcher presenting and publishing papers in various Research journals and Conferences
Today Dr Radha Kumar under the banner of Tabla Connect has begun an endeavour called Poorvansh. The aim of this organisation is to sensitise members of the society on various aspects of culture
The knowledge and expertise in the field of Indian culture that Dr Radha kumar brings with her will help Yeh Hai India in bringing the best and most authentic information on topics like Indian Music, Performing Arts, Culture, History, and associated Polity of Ancient India
To sum up, Dr Kumar calls herself a "Jigyasu", a seeker to probe to understand the essence of our Ancient Heritage and to spread the innate holistic essence within. We promise to you that the continuous inspiration that we gather from her will enhance the column in the coming days, with us focussing more and more on the untold aspects of the Indian History and Culture, the things which can be a source to the younger generation to take pride in the culture of the country.Toggle panel: Yoast SEO