Meet Meenakshi Kishore, founder of Adavit Living, who gave up her corporate badge to start organic farming
The coronavirus outbreak has made everyone conscious about their health, giving rise to sustainable ways of consumption. Now people are focusing more on eating healthy and eating right.
Also, with the COVID-19 pandemic still looming large, there has been a growing shift towards adopting healthy food habits and organic farming has received a boost.
According to the Food and Agriculture Organization (FAO), "sustainable agriculture is the successful management of resources for agriculture to satisfy changing human needs while maintaining or enhancing the quality of the environment and conserving natural resources."
The consumer behavioral shift towards organic practices is a great response towards a healthy ecosystem.
Recommended Story – Top Startup In Organic Food Business In India
Currently, India is in the early stages of organic farming with only 2 percent of net sown area cultivated.
The Ministry of Agriculture has been planning to expand the organic cultivation area up to 10 percent by 2025.
Meenakshi Kishore, an ex-banker & financial professional turned-entrepreneur from Mumbai, has a hand in organic farming development in India through Advait Living Farms.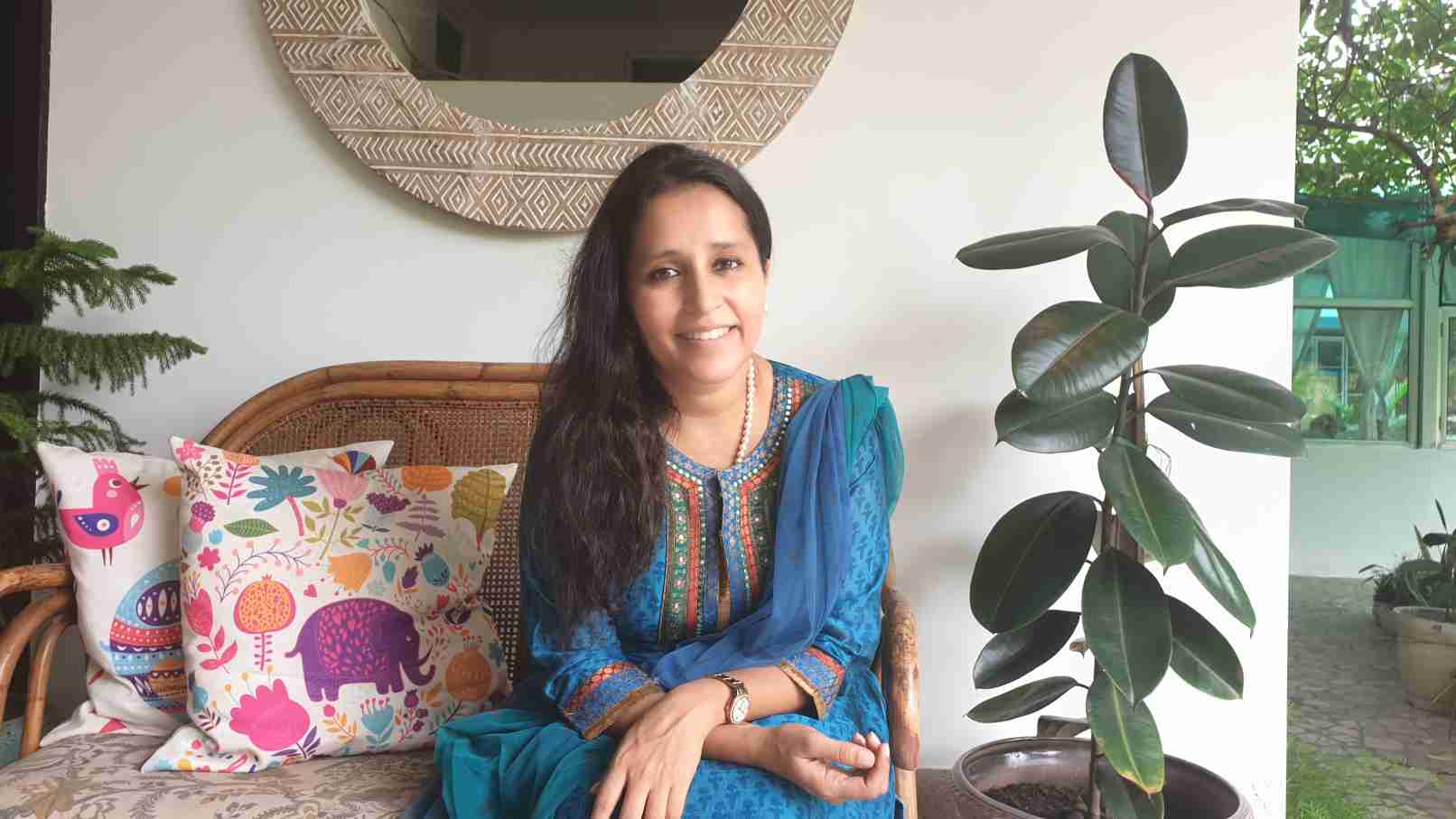 Having completed her Masters in Business Administration (MBA) from Symbiosis Institute of Management in Pune, she has covered 15+ years in a career spanning Finance & Marketing. Her past work stints include HSBC Bank, DCM Shriram, Disney, a few NBFCs, Intellecap (a start-up ecosystem builder), and Private Equity & VC funds both nationally & internationally.
Her last professional stint included support to over 150+ impact-focused startups in India to become investor-ready and achieve scale.
Despite having a successful corporate life, Meenakshi felt that something was missing. She found her calling in organic farming.
Speaking with Yeh Hai India, Meenakshi shared her fascinating journey on how she ended up pursuing sustainable agriculture as a profession instead of a well-paid corporate job.
How Advait Living Started?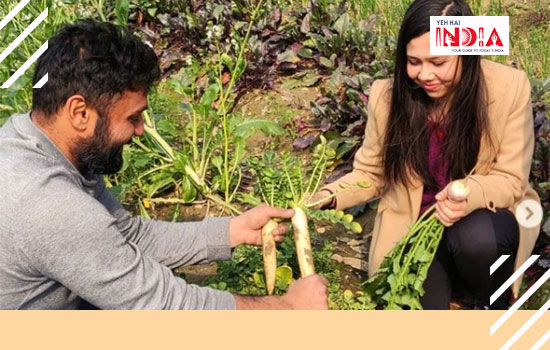 In the initial stages of her bustling corporate life, Meenakshi had a fantastic job and a hefty monthly paycheck, life could not have been better.
But something was amiss and she was seeking inner peace instead.
In 2016, she returned home to live a semi-hermetic life on her family farm.
She instantly felt towards sustainable farming and has spent the last five years unlearning the corporate jargon and adopting a simple natural way of living and growing her own food. She also incorporates living a zero-waste life as much as she can.
"I wanted to do something different. Conventional farming was not for me. Health & environment were both crucial for the new venture. So, I spent two years researching, traveling across India, and training myself under several farmers to learn new principles of farming. That's how I discovered the idea of Permaculture & Regenerative Farming, which changed my perspective to life, food, and integrated wellness", asserted Meenakshi.
She further added, "I knew I wanted a slow-paced life and something more meaningful. My love for the environment also fueled my disinterest in a meaningless corporate life that seemed to be thriving on the excess. So I quit my job in Mumbai and headed back to Agra to work on my family-owned farms."
After returning to her native town, Meenakshi stumbled upon farming and later met Manisha Lath (Founder of Permaculture Farm Aanandaa).
Manisha showed the direction of possibility in organic farming, which gave Meenakshi the answers she was searching – Combining health and environment.
Advait Living was an outcome of the 40+ acres of farmland that her family owned for over two decades and her love for sustainable living.
The regenerative farm that practices agroforestry is located at the banks of River Yamuna at the Mathura-Agra border.
Currently, it is managed by Meenakshi and her sister Sonu Mehrotra, two women farmers!
Step-By-Step, Approaches, Practices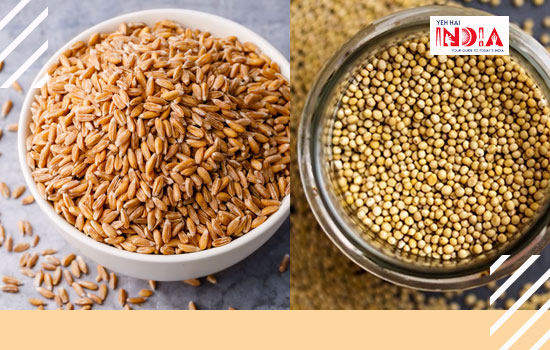 The land was originally barren and it took years to make it fertile. Initially, the farm was used for traditional cash crops such as wheat and mustard.
Now the farm is designed as an integrated regenerative & bio-dynamic entity that has a life of its own.
It integrates all beings — from farmers, livestock, birds, insects, plants, and microorganisms into a single working system, each interdependent upon another.
The farm has adopted a regenerative approach to build soil health, biodiversity, micro-climates, water management to grow nutrient-dense produce.
Cow-based farming is another core pillar of Advait Living farming. The cow manure and urine are used to make bio-fertilizers and soil-boosters that enhance the nutritional content of the soil.
"We are a family-based farm. My sister Sonu Mehrotra, and I work under the guidance of our father, Mr. Ajay Kishore, and are currently steering the farm and the company. We also have a highly dedicated team of farmers & women farmers who are connected to the realities of the ground who work towards a single goal of providing nutrient-dense food" stated Meenakshi.
They have a handpicked chemical-free whole foods range that comes from their farms.
Beyond their farm, Advait Living also works with small & marginal farmers to help them get access to new markets under the Advait Living brand and through their retail outlet & partner alliances across the country.
Recommended Story – 6 Women Led Startups of India- Breaking barriers
The range of products includes but is not limited to — oilseeds, wheat, millets, fresh vegetables, and fruits among other crops. It also includes A2 desi cow ghee, cold press oils, stone grounded spices, freshly ground flour, chemical-free jaggery, etc.
Unequivocally, there are myriad organic brands that speak about organic practices. When asked the same, Meenakshi gave a swift reply:
"One of our main differences is that the range of products we offer has a positive environmental impact. It is grown keeping a singular principle in mind – "Soil-Health". If the soil is healthy, the food is nutritious. This occurs when we practice regenerative farming that works on building soil-health naturally whilst also building biodiversity, top-soil, water-conservation, and fertility."
Like every other brand, there's something inimitable about Advait Living and Meenakshi has shared a few core values along with what makes her brand stand out.
Nutrient-dense, minimally processed, integrated wellness, and sustainable living are a few core values that Advait Living nestles upon. Checkout Advait Living products
Stumbling Blocks In Between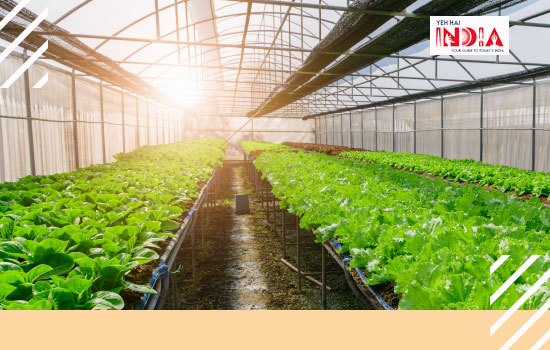 As the business flourishes, there would certainly be difficulties on the way. So is for Advait Living Farms.
"Initially, starting organic farming was challenging as I had limited understanding of it. Access to real experts with practical experience, who can guide you in this field, is very difficult. Traditional farmers practice outdated techniques so they were of little help. Also, finding the right skillset & staff to help you on the farm is difficult", stated Meenakshi.
Once they started retailing the produced items, the other challenge Meenakshi faced was difficulty in building trust with the customers.
Because everyone says "Yeh Organic toh jhoot hai" (organic products are lies). "We overcome this hurdle by building transparency in our ways of farming and processing. That helped build trust in our work and quality of the produce" she further added.
Happy Moments And Customer Experience
With challenges on the table, there were happy moments encircled by the idea.
Both Meenakshi Kishore & Sonu Mehrotra, have shared a few anecdotes that they received from the customers after using their product.
"I love cold-pressed coconut oil and use it for almost everything. It is also the best coconut oil that I have used for my one-year-old son's massages."

Sonika Bhasin from Mumbai stated
"So I have been using mustard oil regularly. Good stuff, surprisingly the pungency is not much. I had thought that it would be a lot more pungent but it's not and that is amazing. I also loved the packaging".

Sudipto Das from New Delhi
"I gifted your produce to my parents & sister. They loved the cooking oils and Sunflower honey. My sister is having honey every day for breakfast. And everyone at home loved the packaging as well. Thanks for such great products."

Smriti Gupta from San Francisco, USA
Goal & Future Plans Of Advait Living Farms
Our future lies in our hands, and one of which is conserving resources and working along with nature.
Advait Living Farms is future-focused and aims to build a "Biodiverse Food Forest for Positive Climate Change'', a collaborative network of regenerative farms across India that will demonstrate a new agricultural mindset.
They also said that they will collaborate with individuals and corporations to reverse climate change 'one acre at a time'. This novel concept will enhance farmer's revenue, enhance carbon sequestration, and build an economy that puts 'nature' in the center.
This type of farming can be started by anyone, as each and everyone is responsible for their health.
Plus, growing food by yourself will aid you in building a relationship with food and nature simultaneously. By doing so, will bring an optimistic change in your health as well as an outlook towards life. Because organic farming is much more beyond earning money.
"Growing your food can give you contentment, like nothing else. One can begin growing food in pots in one's own house. It's as simple as that", concludes Meenakshi.
Also Read – Sutrakaar Creations – More than just writing on paper!