For centuries, handicrafts are deeply frozen in the Indian society, and contributed to preserving and sending traditions.
Through each product and craft, craftsmen transfer a segment of Indian cultural heritage in ideas, forms, values, and philosophy.
In the recent years, India has seen the largest exports of textiles with a share of 5% in global trade.
Perpetual growth in the industry has opened opportunities for innovation and revitalization of Indian handicrafts.
Here are some of the Top Handicraft Fabric Startups in India that are blending culture with innovation, sustainability, and empowerment:
Jaypore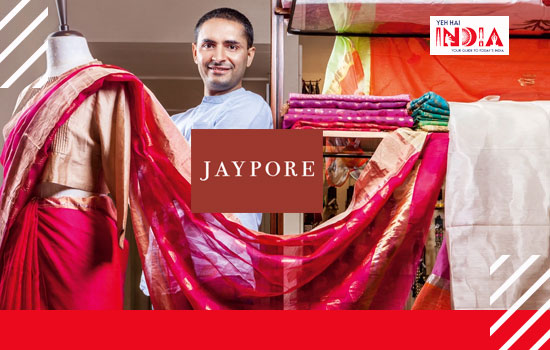 A creation of Mr. Puneet Chawla and Ms. Shilpa Sharma, Jaypore is an Indian online e-commerce platform for traditional Indian Fabrics.
Over the past decade, the company has thrived to take India's most beautiful crafts to the global market.
With an emphasis on Indian diaspora abroad, Jaypore has endeavored to make any Indian feel home anywhere in the world.
The online portal has exceptional products for delivery including fabrics, accessories, jewelry, gifts, and vintage items.
Jaypore has a unique model of connecting rich Indian art and artisans to its customers.
The company brings you a blend of modern fashion and Indian culture with a range of buying options, designs, and products.
Amounee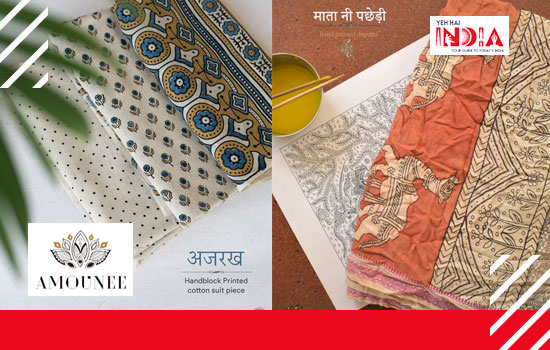 Amounee is a one stop digital platform to conveniently buy 100% authentic handloom and handicraft products from rural artisans and weavers directly!
A creation of Ms. Megha Das, an alumnus of NIFT Jodhpur, the platform connects artisans directly to the buyers.
Hence, the artisans earn full value for their making.
In today's world, a perfect way to help Indian craftsmen is by providing them digital platforms to interact with the consumers.
With a unique business model blended by plethora of stories of Indian craftsmen, Amounee is recreating and revitalizing the rich Indian fabric heritage.
Sutrakaar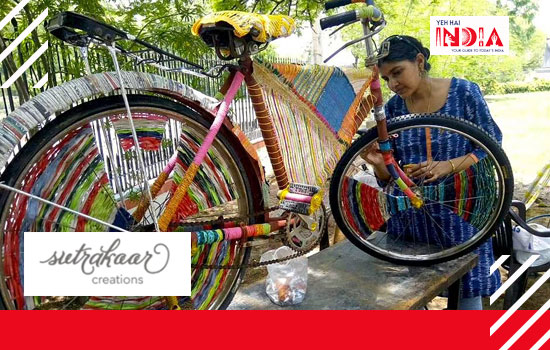 The story of Sutrakaar explains how recycled paper and natural materials are a way for sustainable future.
It not only meets the demand of contemporary fashion but also provides scope for craft-empowerment.
Founded by Mrs. Neerja Palisetty, the company converts paper into fine yarn.
Sutrakaar recycles paper to create fabric, accessories, home décor, and utility products through an eco-friendly model.
This startup paves a road to sustainable Indian Fashion through a blend of sustainability, empowerment, and design.
Fabriclore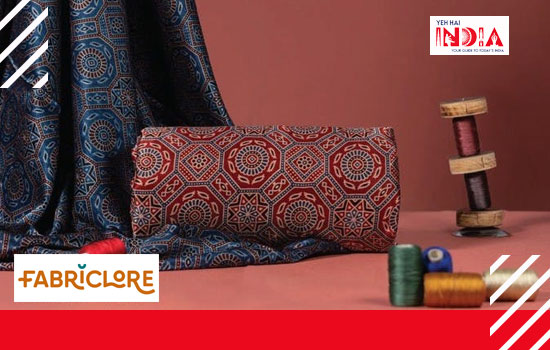 Fabriclore is a Jaipur based e-commerce business that aims to reinvent handlooms and crafts.
It offers a range of curated and traditionally crafted contemporary fabrics at a very reasonable price!
Fabriclore means 'traditional knowledge of fabrics.'
The team has used the word "lore" meaning traditional knowledge and aligned it with the word fabric; giving their aim a fitting name of establishment.
Their business has bootstrapped its resources for more than 2 years and has gone from 100 orders a month to 4000 orders.
Fabriclore thrives to help artisans reach out to customer base via its e-commerce portal.
IRO-IRO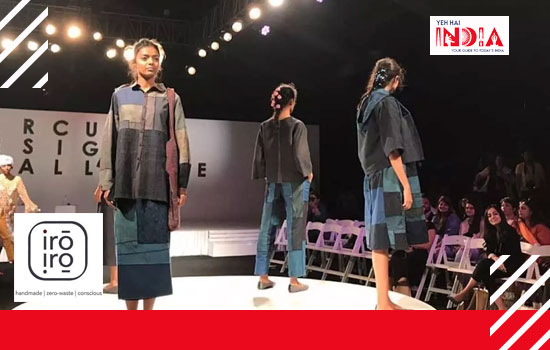 IRO-IRO is a Rajasthan based business startup that has a unique feature of converting recyclable waste into fine clothing.
Bhavya Goenka conceptualized the conversion of textile waste into desirable clothing during the final years of her design school.
Since its inception, the brand has up-cycled around 5000 kg of textiles and sustained around 8 families, making sure that it's not only the waste that is getting a new life.
The brand has been featured in many publications and has been nominated for several awards including the Lakme Fashion Week's Lexus Design Award.
Dressfolk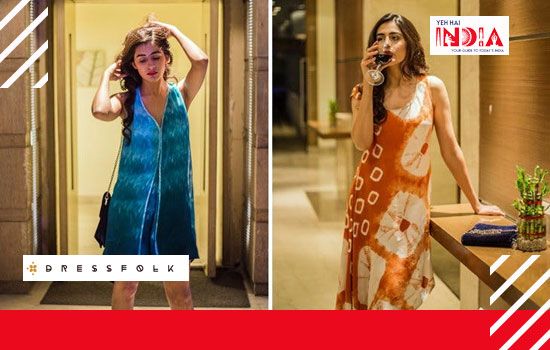 Dressfolk is a wholesale E-Commerce platform for Indian apparels and crafts.
The company incorporates only Eco-friendly elements and sustainable methods of fashion production to make its garments and products.
They directly work with the artisans who handcraft the garments and have a high control over the quality and sizing of the handicrafts.
The production of each of the garment put for sale takes place in the region where it is actually performed irrespective of how remote the place may be in the country.
Thus, the creation of traditional Indian artisans is directly brought before the consumers through the company's own portal making it 100% authentic!
Megastores
Megastores is a Mumbai based E-Commerce platform that aims to empower Indian artisans and safeguard the customs and traditions through modern e-commerce.
It is a market place specialized in selling authentic handicraft products; where artisans and producers can sell directly to the customers both in India and abroad.
The platform emphasizes to tell stories of these traditional craftsmen.
Hence, behind every product being sold, there is an inspiration, philosophy, and a story of great heritage and culture!
Fabric Monde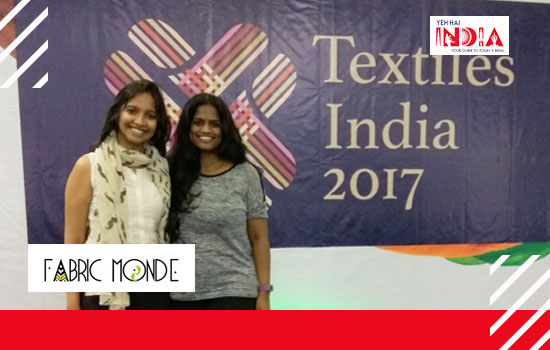 A unique blend of culture, innovation, and technology, Fabric Monde is an E-procurement platform for textiles.
It aims to connect small scale handloom and textile manufacturers to top brands and urban markets.
They want to make India the sourcing hub for sustainable textiles and works with authentic craftsmen all over the country.
These include products such as Khadhi, Organic Silk, Jamdhani among others.
The company has crossed around 4million$ revenue and have a global transaction of 2000+ verified B2B visitors on platform.
Products can be availed both through the app and via website.
Greenwear – Solar Chakra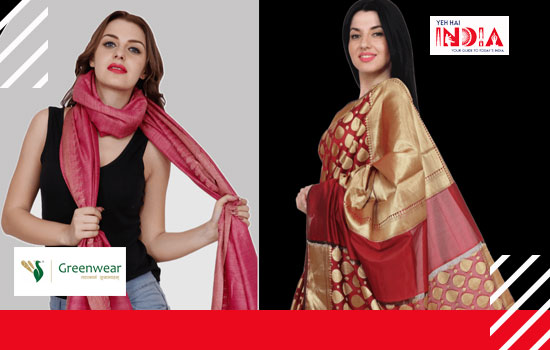 Greenwear is the first ever Solar Vastra (Garment) in India.
It aims to take India forward in the sustainable fashion industry by aiming for zero defect in quality and zero affect to environment.
The company empowers rural household women and craftsmen by linking their tailoring and weaving to the solar chakra project.
All the products are made using renewable energy resources and weaved by Indian rural households.
The company sells its products both online and offline.
Let us take a step forward and support our artisans by purchasing their curated products and promoting their work at a global level!