Ashtanga Yoga or the Yoga of Eight Limbs is one of the several forms of Yoga advocated by the Indian Vedic Philosophy.
The form has its roots about 5000 years BC and has gained wide momentum in 20th century.
Yoga is gaining wide acceptance throughout the world today.
The persona of this Indian heritage is now spread across the world and yoga is seen as a pathway to inward journey.
As global citizens encourage themselves to thrive for spiritual growth, yoga and wellness industry is gaining high momentum.
Since it takes years of perseverance, discipline, and practice to evolve and adept to yogic lifestyle, finding a guide becomes an essential part of your self-transformation journey.
Here are some of the top Ashtanga Yoga Practitioners for your Vinyasas!
Also Read – Yoga Aasans to Increase Immunity
Jaggi Vasudev – Isha Foundation
Sadhguru Jaggi Vasudeva is a renowned Yoga guru and the founder of Isha Foundation.
With more than 40 years of experience, Sadguru advocates the power of yogic practices through 'Inner Engineering'.
He defines Asthanga Yoga as taking sensory engagement of the outside world and inducing it within.
Through this practice, also called as 'Prathyahara', Sadguru syncs the infinite possibilities to the human balance.
Sadhguru is also a visionary who pioneered Chit Shakthi, Isha Kriya, and several forms of guided meditation for spiritual awakening.
Abhijita Sridhar Iyengar – Bellur Iyenger Yoga Centre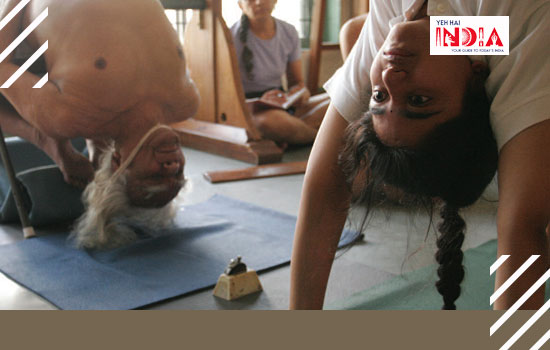 A spiritual thinker, guide and motivator, Mrs. Iyengar is one of the most experienced teachers at RIMYI, Pune.
She has been involved in the practice and philosophy of Yoga ever since she was 16.
An advocate of the Iyengar Yoga, Mrs. Abhijita has traveled to more than 10 nations spreading the knowledge of Yoga worldwide.
She holds a Masters in Bioinformatics and is known for her agility and style.
She is one of the most experienced teachers of Ashtanga Vinyasas and is a keen guide for stretching your limbs.
Anubhav Seth – Divine Yoga Studio, Mumbai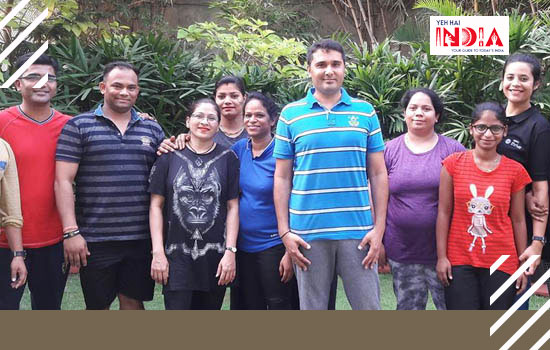 Anubhav Seth is an expert Yoga therapist and the Founder of Divine Yoga Studio, Mumbai.
An alumnus of Swami Vivekananda Yoga Anusandhana Samsthana, Kaivalyadhama Yoga Institute, Annamalai University, and Isha Foundation, he has over 9 years of experience in teaching Yoga.
Anubhav formulates sessions that are tested and proven for human transformation and building internal resilience.
If you are looking for aspects of yoga that have positive benefits, then you must visit his studio.
Yogacharya Arun Pandala – Shivananda Yoga Centre, Gurgaon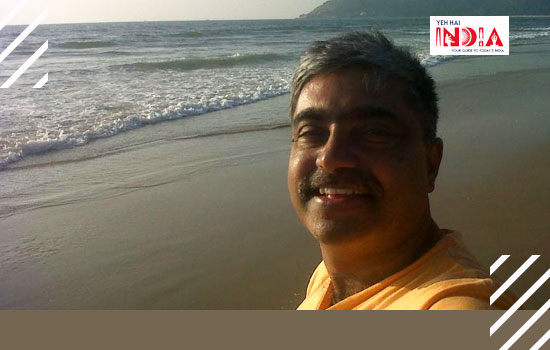 Mr. Pandala is one of the senior most Sivananda trained teachers in North India.
He is closely involved with the Ministry of Aayush and he is the Secretary of the Technical Committee set by the QCI to formulate the voluntary certification process for yoga professionals.
He has been practicing Yoga since 1992, and is the founder, 'Senior Acharya' at the Sivananda Yoga Centre, Gurgaon.
Mr. Pandala is a dedicated teacher and a personal guide for your spiritual awakens through Ashtanga Sutras.
Also Read – How to set up a Yoga Studio at home- The Rules
Bharat Shetty – Indea Yoga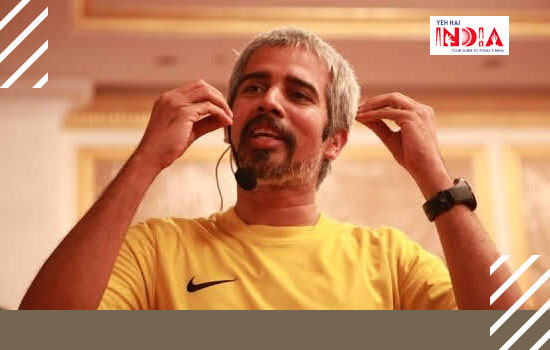 Bharat Shetty is an experienced Yoga teacher and is the founder of Indea Yoga with over 25 years of experience.
Indea Yoga is a centre and a form of Yoga that is a combination of Iyengar, Hatha, and Ashtanga Yoga.
Mr. Bharat emphasizes on the co-ordination of breath, body, and mind for spiritual well-being.
He is the recipient of several awards and was conferred with titles like Yoga Shiromani and Yogacharya.
He one of the keen and dedicated instructors and if you are looking for combining body and mind for greater awareness, you must contact Indea Yoga today!
Dr. Deepak Sachdeva – Medical Yoga Centre, Delhi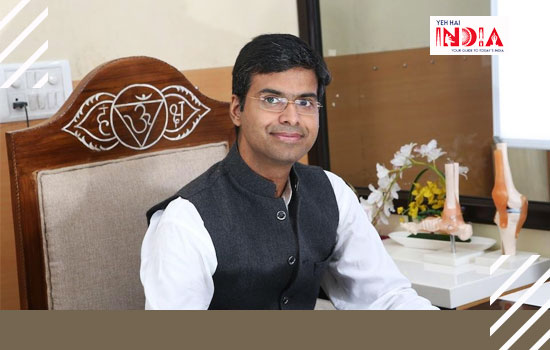 Dr. Deepak is one of the first yogic guides to evolve the concept of Medical Yoga and is guided by the teachings of traditional gurus like BKS Iyenagar.
This form of Yoga aims to channelize inner and outer energies to harmonize three elements of human being – Mind, Body, and Soul.
It is a combination of Medical, Astanga, and Hatha Yoga.
Mr. Deepak uses medical sciences for the diagnosis of the disease and uses Yogic practices to treat them.
He is trained in Classical Yoga and holds Post Graduation in Therapeutic Restorative yoga from Dr. Karandikar's Kabirbaugh Math Sanstha, Pune.
Dr. Ishwar Basavaraddi, MDNIY, Ministry of Ayush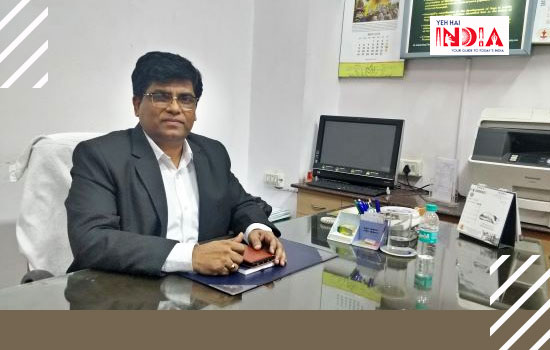 Dr. Ishwar is the Director if Morarji Desai National Institute of Yoga, Ministry of AYUSH, Govt. of India, and has 28 years of experience in Yoga, Yogic Education and Healing.
He has provided training and therapy to over 80,000 people from all over the world and holds both Masters and doctorate in Yogic Philosophy.
He is also trained in Advanced yoga Sadhana from several reputed institutions.
He combines versatile experience in Guided Meditation, Hatha Yoga, Astanga Yoga, and several other Sadhanas for Spiritual and Yogic life.
Yogacharya KP. Mohandas, Santhi Yoga International Foundation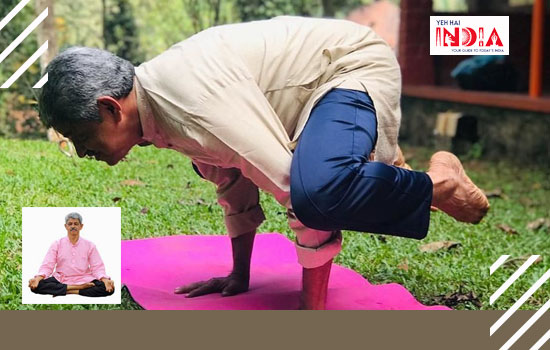 Mr. K.P Mohandas is a highly qualified, proficient, and experienced Yoga guide in Ashtanga and Hatha Yoga.
He is a retired Under Secretary, Ministry of Finance, Govt. of Kerala and is the Founder of Santhi Yoga International Foundation, Kottayam, Kerala.
He combines 15 years of experience in teaching Yoga and has deep wisdom of curing chronic illnesses.
He also helps in psychosomatic disorders with the help of yoga therapy and counseling.
Also Read – Top 10 Yoga Apps for Practising Yoga at home