Yoga at home is becoming a way of life especially with immunity being the only factor in our hands to save us from the Covid-19 virus. Yoga along with other immunity boosting natural edible products are soon becoming essentials. With humans limiting going to yoga studios and calling personal yoga trainers home, online is the way to go. In this article, we bring to you Top 10 Yoga apps which will help you do Yoga at home.
We don't have to repeat the numerous benefits of Yoga again and again, starting from better posture, healthier blood circulation, improved flexibility, increased focus and concentration, better mental health and overall combined fitness of body, mind and soul.
Recommended Story – Yoga & Indian Culture
But work hours and commitments always play as hindrances and that starts showing irregularity which you may not feel good about. Now that we are locked in our homes and can't make it to the fitness studios for quite some time, why don't we bring the fitness studio home by practising Yoga and finding that balance through these apps?
Whether you are a beginner or an experienced and well learnt Yogi, these apps will help you find that peace and balance without you having to leave your homes!
1. The Underbelly Yoga App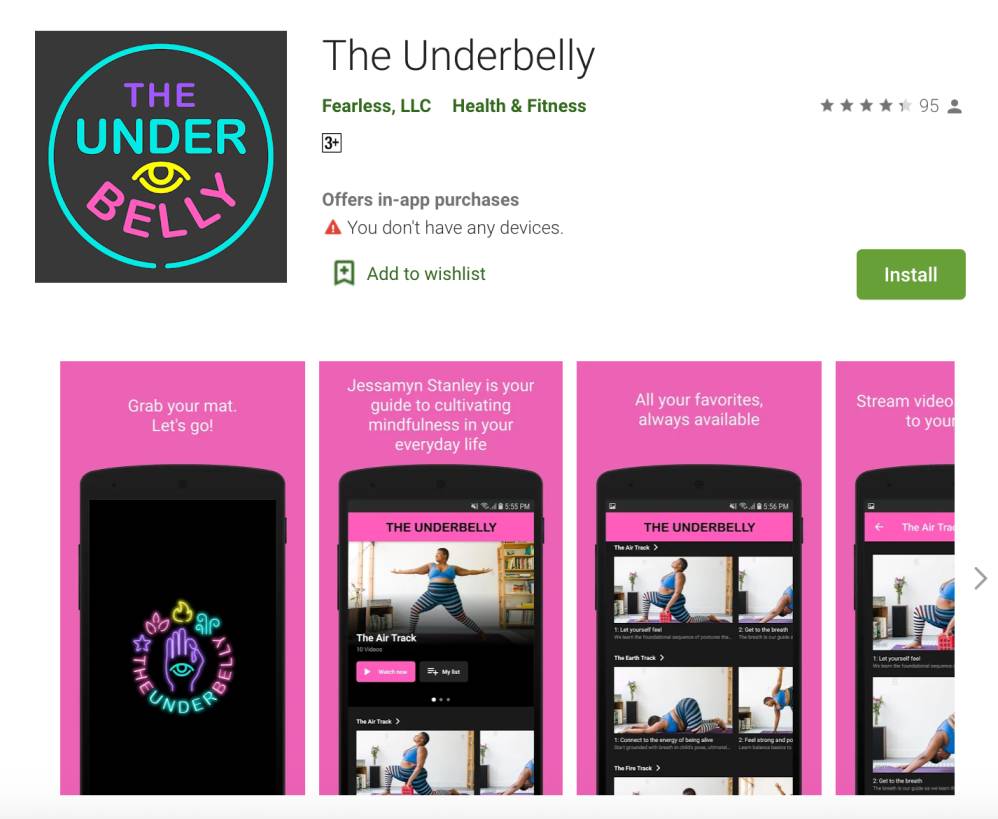 Jessamyn Stanley is an internationally recognized yoga teacher, body positivity advocate and the author of 'Every Body Yoga'. She is the guide at The Underbelly, who created this app for cultivating mindfulness in everyday life. She helps in creating the space required within you in order to hold your emotions and find that balance which is required for a peaceful mind. She believes in feeling the emotions with eyes shut and heart all open to soak in all the positivity.
If you are looking for that inspiration which can bring a positive change in your life, do download this app then!
2. Daily Yoga App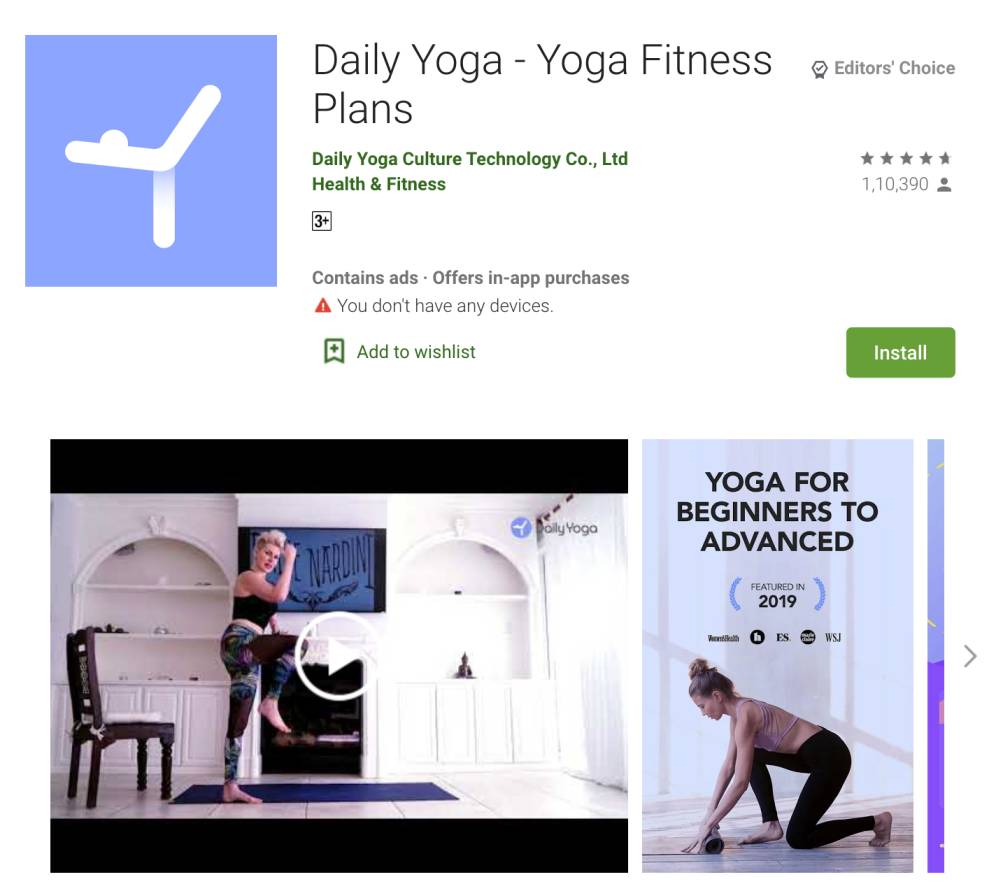 Want to practice Yoga but don't know how to start and how to proceed with each asana in a correct manner?
Daily Yoga is the best app if you looking class plans and asanas starting from beginners to advanced levels. Instructions guide is provided for each asana in order to master the movement and poses and also to do it in the right manner for effective results.
The app contains more than 50 workout plans to help you stay in good health, keep you motivated to avoid irregularity and also updated content on a daily basis.
3. Glo Yoga App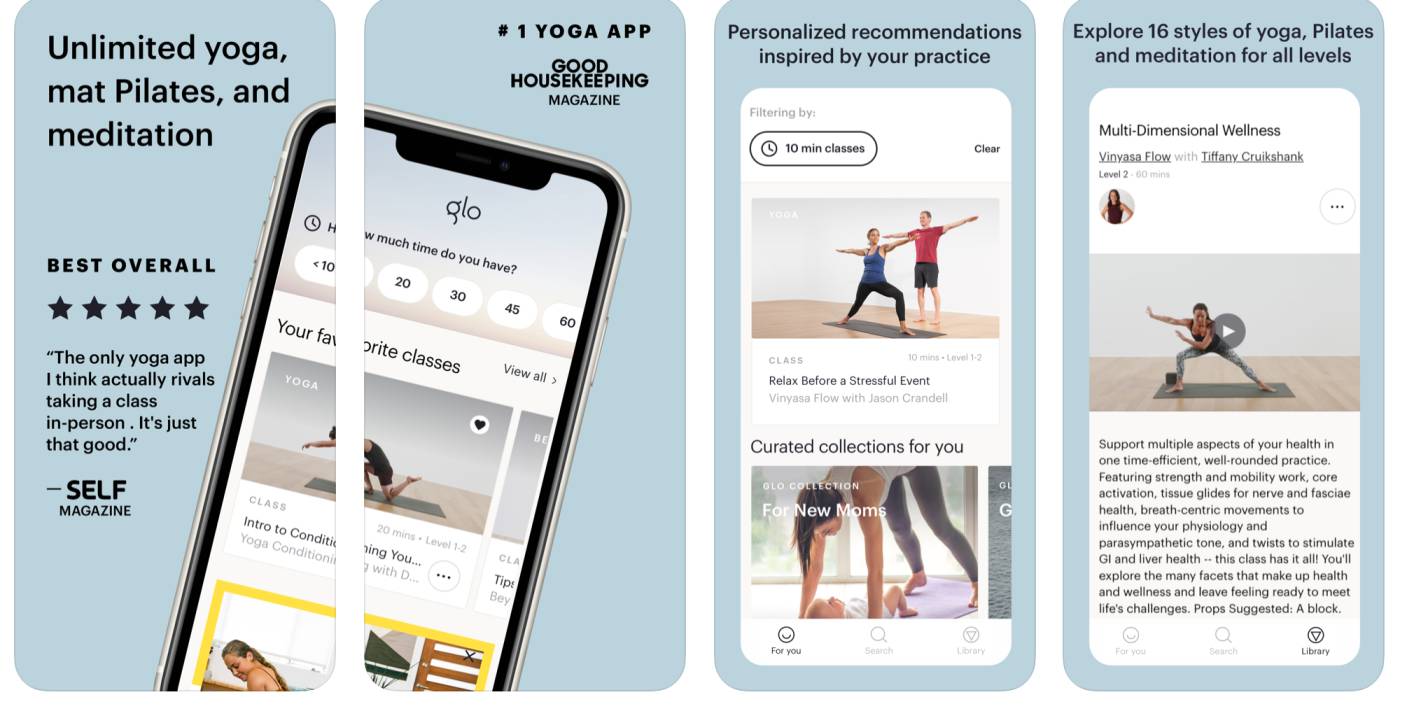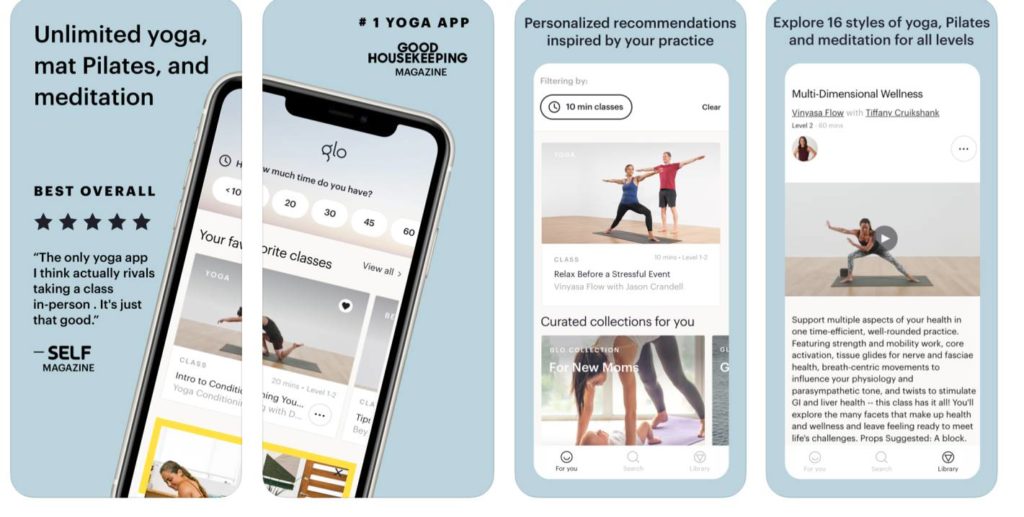 The Glo app gives unlimited access to Yoga, Meditation and Pilates with options like personalizing your routine according to the need of your body. It offers 16 styles for each level and each type of practice required, has a global connect of world-class instructors and 4000 plus classes being provided. It even won the 'Women's Health's Fit Tech Award 2020'.
If you looking for a variety of options to choose from and want to progress with the leading experts, then do download the Glo app.
4. Yoga Studio Yoga App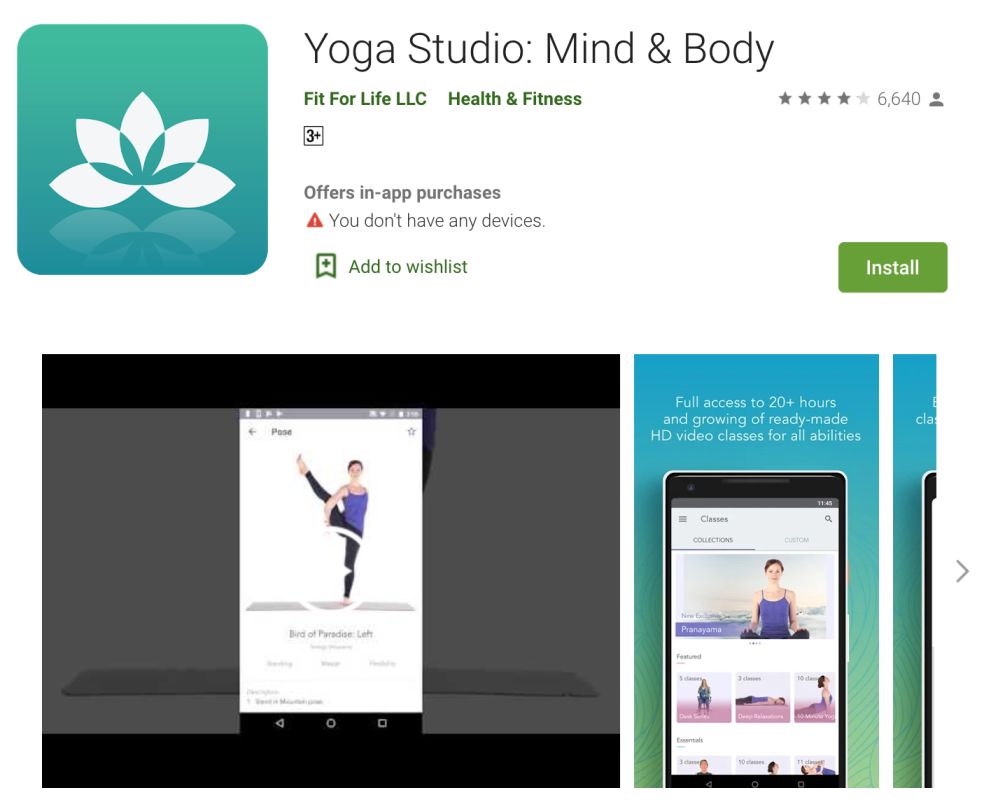 Ever wished to have an app where you can practice Yoga according to your time convenience?
Well, Yoga Studio provides over 130 videos ranging from time duration of 5 to 60 minutes for workouts according to your convenience. The carefully curated classes' helps you in finding the right one for you and after a while you can start building your own pose by pose. You can easily search the classes with keywords such as intensity or duration or can just go through the featured collections.
Get on your Yoga mat, start your class and find your lost balance now!
5. Simply Yoga App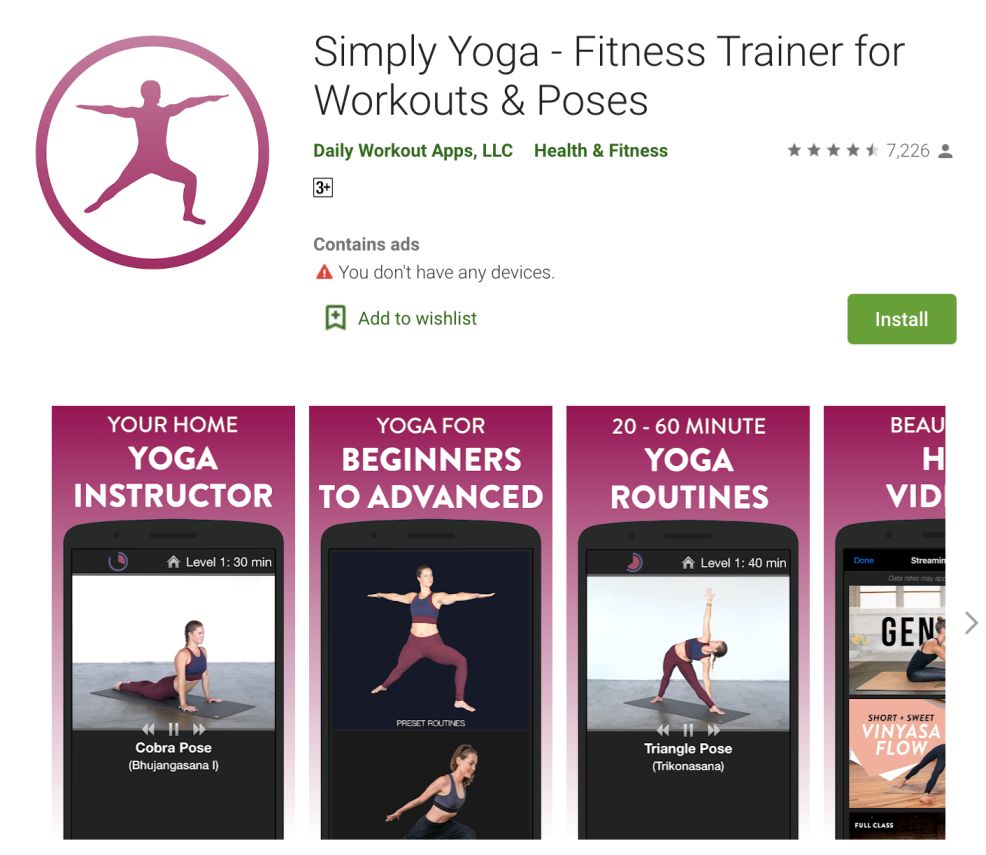 Just like the name this app is simple and even keeps it simple. It consists of few workouts and routines along with multiple poses.
It is pretty easy to ace these poses which are more than 30 in number with helpful audio and video instructions. You can choose from 20, 40 or even 60 minutes complete workout session for increased flexibility, toned body and agility which are often lost due to rigid work hours.
So you want to have a body that you wished for along with the right balance of body and mind then do it in a simple way with Simply Yoga!
6. 5 Minute Yoga App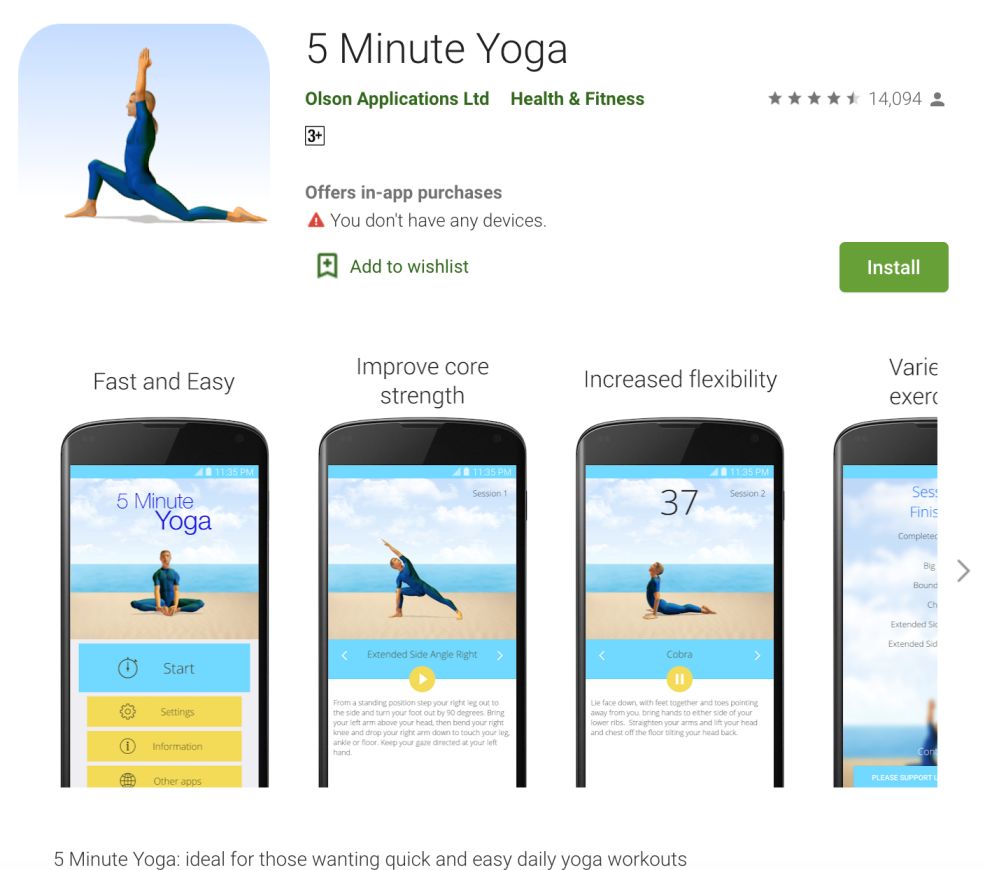 I know if you are a newbie then starting off with Yoga for longer durations might be very inconvenient for you. Also, if you busy with your hectic work schedules then taking off time for longer duration is not possible and may also create irregularity due to lack of interest.
Recommended Story – Best Organic Beauty Brands in India
5 Minute Yoga app serves variety of poses for the beginners and guess what; you actually just need 5 minutes either in the beginning or at the end of the day. You may be wondering how it can be beneficial but it actually helps in toning the muscles and relieves stress. You can also track your daily progress, how cool is that!
7. Asana Rebel App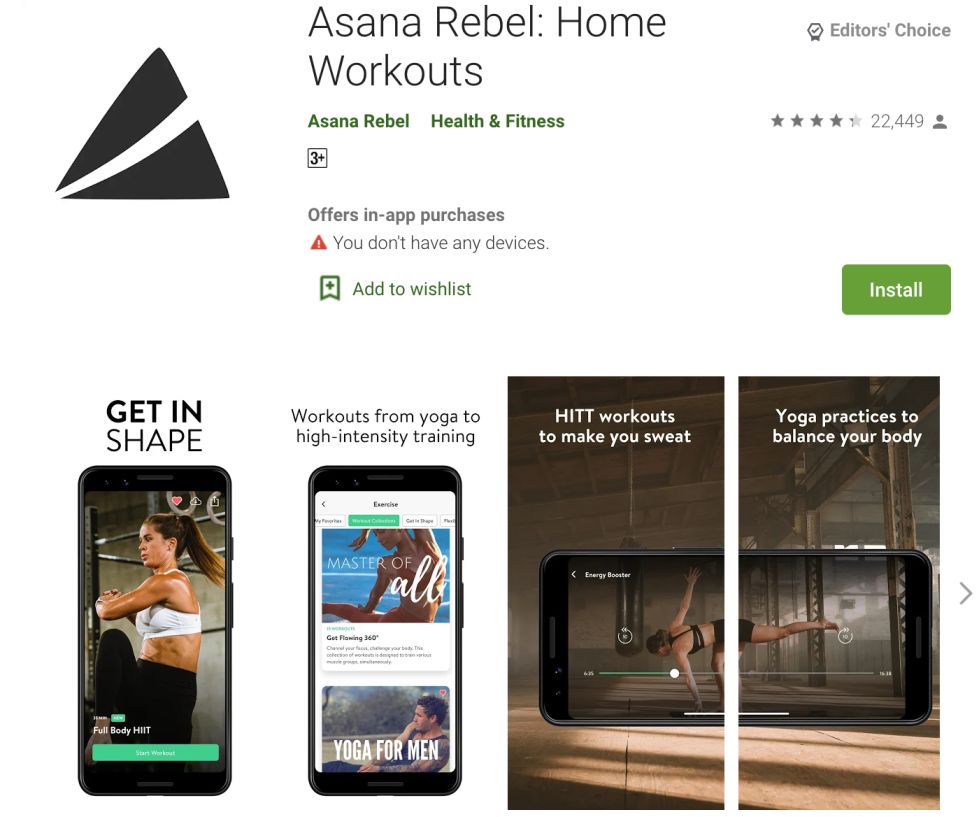 One of the top rated Yoga apps of 2020, Asana Rebel helps in choosing from its five different HIIT- inspired Yoga workouts. The best part is that each workout focuses on different parts of the body including burning of fat, toning, muscle strengthening and even relieving stress and gaining peace.
You want to improve flexibility, strength or find balance; you can just refer to this app, find workouts based on personal goals and get ready to bounce back!
8. Down Dog App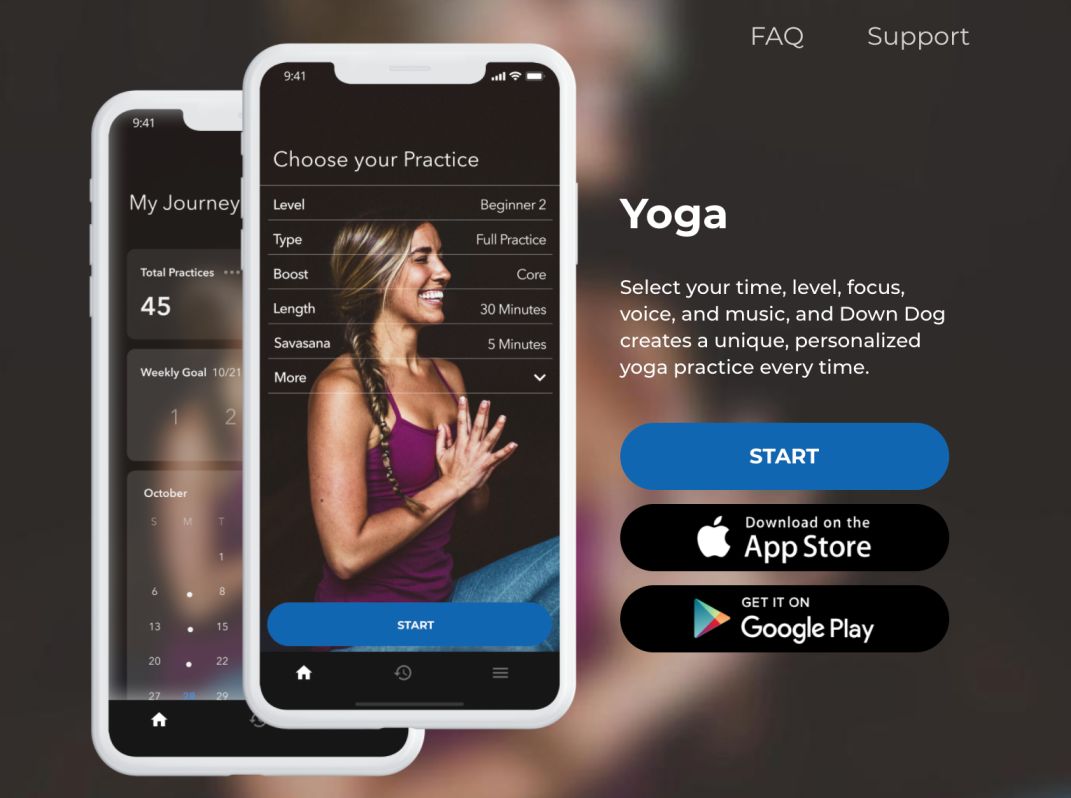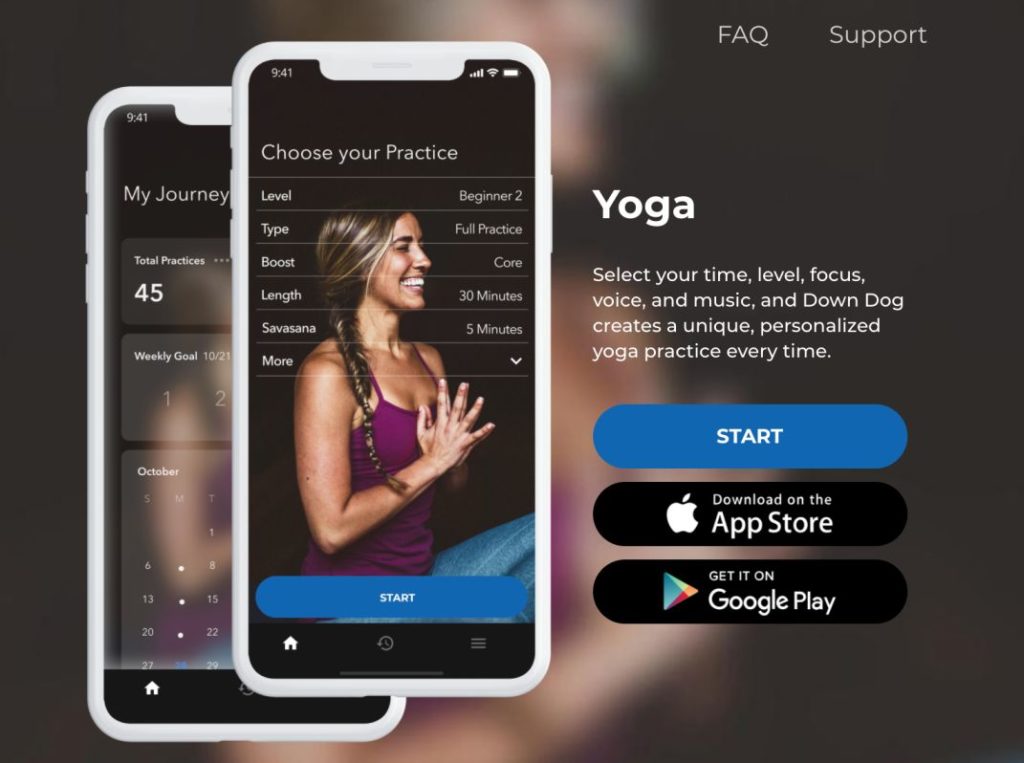 Worried about doing the same class again and again?
Not when it comes to Down Dog!
It offers more than 30,000 different variations of workouts and not to worry about doing the same class again and again so that you enjoy the workouts which eventually show on your body. You can find exact atmosphere which you may have witnessed in fitness studios with music in the background and voices of seven different instructors so you can choose the best one for you.
Do try it out and cherish that healthy and positive difference!
9. Keep Yoga App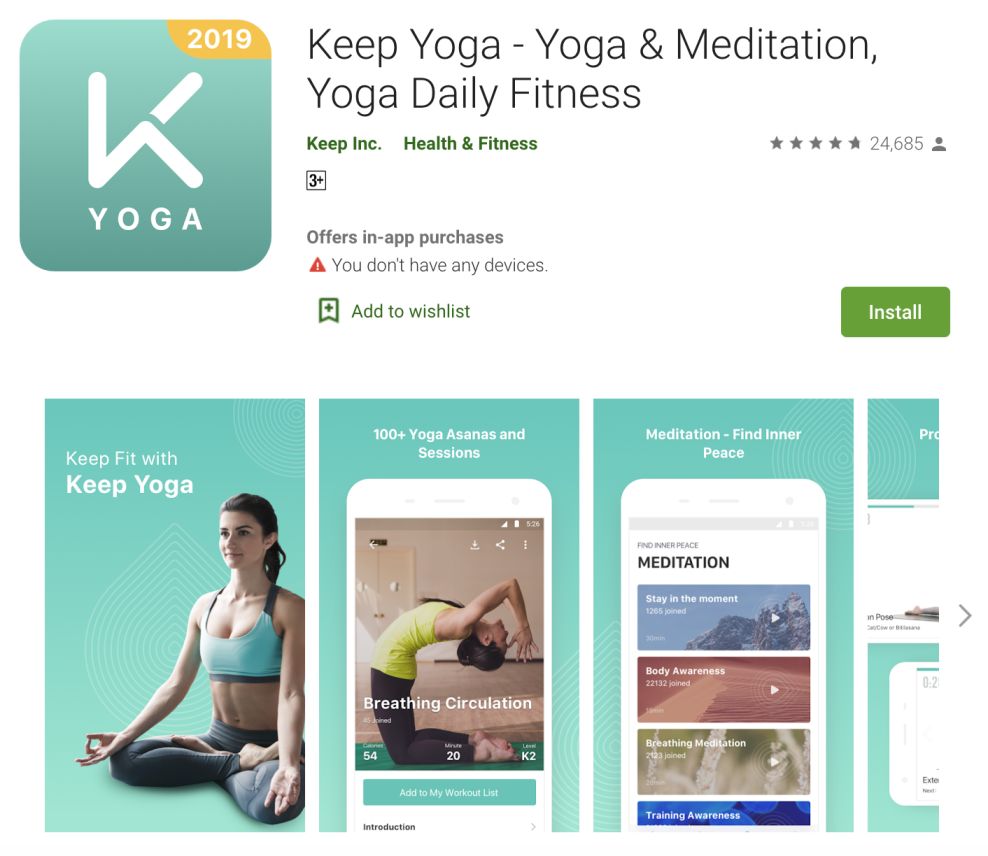 Keep Yoga offers detailed descriptions for beginners who have just started to explore Yoga for a fit body and healthy mind. They even offer voice assistance and professional videos to keep you moving through the practice without any hurdles.
With more than 400 asanas, 10 Yoga session plans and 7 meditation plans that benefits and balances. The app also helps you in learning how to focus, breathe and train your mind just for 15 minutes a day.
Get your access to this app and Keep Yoga!
10. Alo Moves Yoga App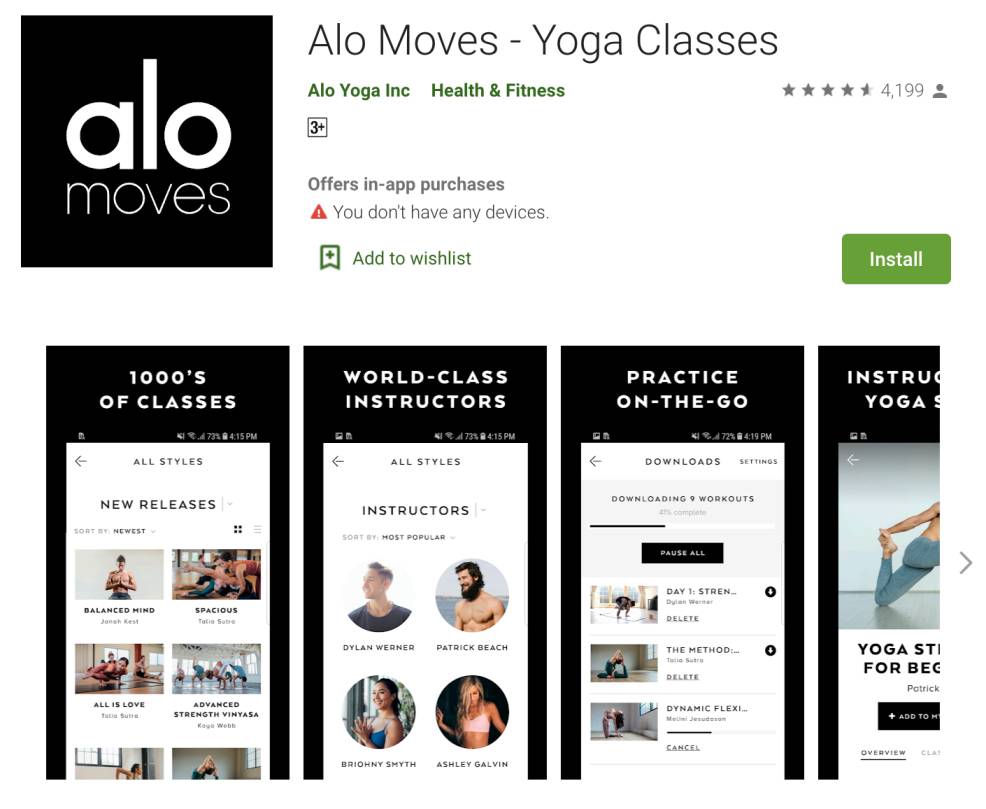 Alo Moves is one of the best Yoga apps if you looking for personalized classes. Whether you are beginner or just want to ace up the practice by looking at step by step process, Alo Moves provides practice in Yoga, Fitness and helps in gaining mindfulness and also brushing up of the skills.
Each class is designed to suit your particular style and also helps you connect with world-class instructors who help you in achieving your ultimate goal.
You can even download the videos and play them on offline mode so that you don't miss the practice. As it says, from any place and at any pace, kick start your journey to fitness with the help of best classes available at your fingerprints!
Also Read – New Yoga Trends: Unheard of in India- Beer Yoga, Goat Yoga and many more