Who doesn't love that flawless glowing skin? But with the growing awareness of extensive use of chemicals in skin care products, no one wants beauty at the cost of health.
Hence, Organic skin care products are being adopted by more and more Indians. We are gradually understanding how adulterated and heavy chemical toxins used in most of the daily skincare and beauty products damages our skin to a great extent. Therefore, organic skin care brands in India are gaining immense popularity.
And with such a variety of options of organic beauty products in India nowadays, we can go natural by using only organic skincare products which are natural and free from chemicals such as parabens, sulfates, silicones and many more such heavy toxics.
Although, somewhere we fail to understand that there is a major difference between natural and organic products where organic products are largely chemical free whereas, natural products are 50-60 per cent chemical free.
Here is the list of best organic skin care products and organic beauty brands in India which cater to the various skincare and beauty needs for every type of skin naturally :
1. Forest Essentials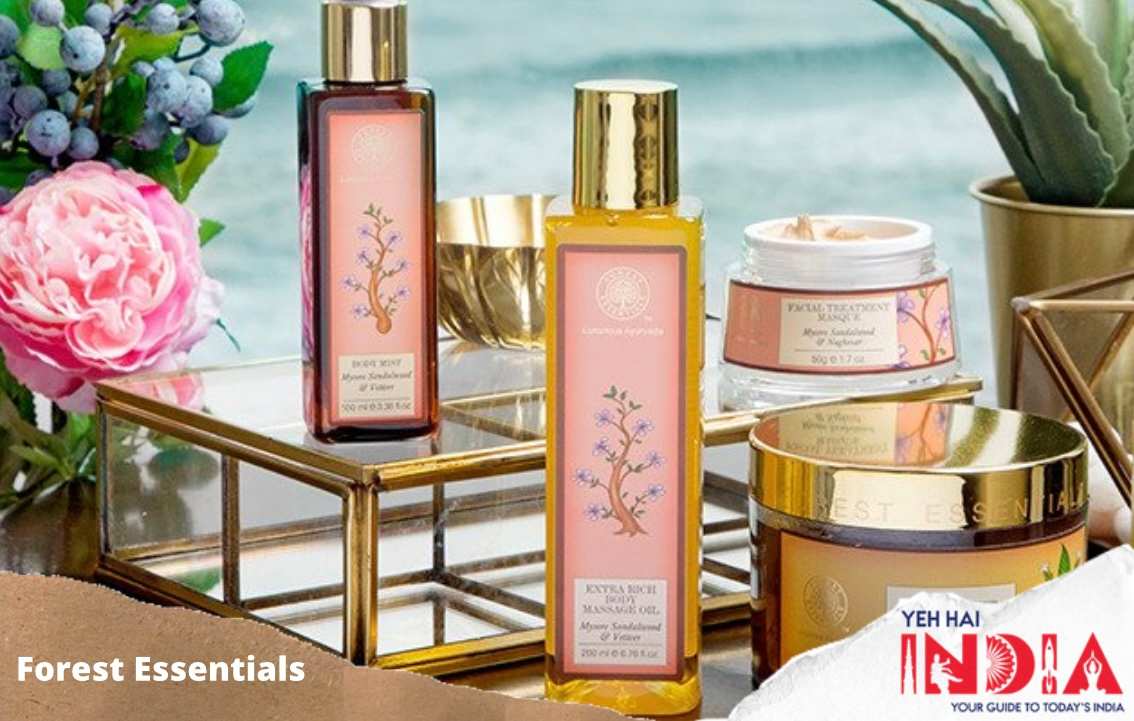 Founded in the year 2000 by Mira Kulkarni in New Delhi, Forest Essentials is an Indian cosmetics and perfume company which is very well known as a luxurious Ayurvedic brand.
It is one of the most popular brands with strong online and offline presence and has been rated amongst the 'Top 10 Organic Brands in India'.
It is an authentic skincare brand that follows highest standards of quality. Here each product is handmade by using traditional methods.
Buy Forest Essential Products HERE
The products are created with a perfect fusion between ancient Ayurveda and modern technology by following Ayurvedic principles. Here are some of Forest Essential's best organic skin care products that we bet you would love.
Top 5 Products:
2. The Ayurveda Experience (TAE)
The Ayurveda Experience, also known as TAE, is the world's largest global online Ayurveda platform working to popularise this ancient Indian science.
They work in countries all over the world including the US, Australia, Canada, Germany, New Zealand, the UK, Italy, Spain and France.
They have a line called Varaasa that has been launched for Indians and to suit their needs. Each product is made using traditional Ayurvedic methods with rare herbs.
The packaging for all their products is particularly attractive and beautifully illustrated and informative. The moment you get your hands on the product you realise that it is luxury Ayurveda.
This is one brand you must try and you will surely get the feeling of using products that are pure and deeply rooted in Ayurveda.
Here are the top 5 organic skin care products from TAE
Top 5 Products:
3. Khadi Natural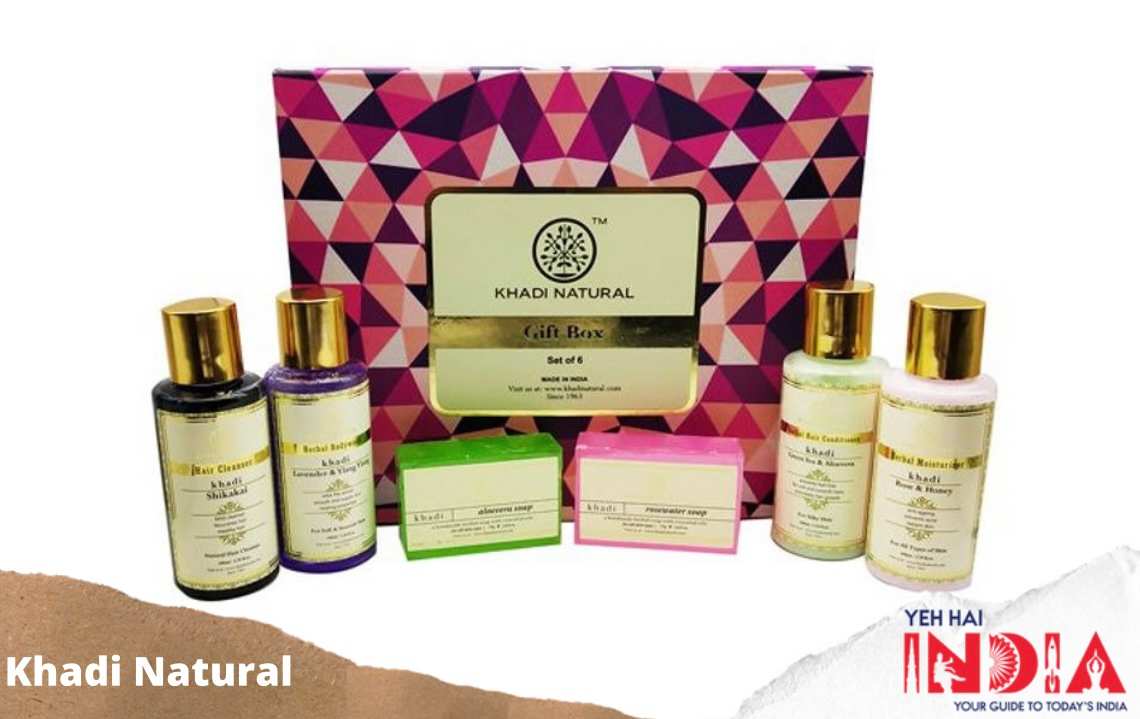 One of the oldest and most underrated organic brands in India, Khadi Natural has products that are organic and quite affordable. They even export the products to nearly 5 countries.
Rated among the 'Top 5 Organic Skin care Brands in India', each product in Khadi is made under the guidance of Ayurvedic experts and contains herbal ingredients.
They have a wide range of products from skin care, body care, hair care and even aromatherapy. Khadi Natural is also known for heavenly fragrances in their soaps and body oils.
Note: Do note that there are few products from Khadi Natural that do contain Paraben but there are alternative Non-Paraben options available as well. And as expected, the chemical ones costs more and are expensive than the organic ones.
Top 5 Products:
Khadi Natural Amla & Bhringraj Hair Cleanser
Khadi Natural Green Tea & Aloe Vera Conditioner
Khadi Natural Herbal Face Wash
Khadi Natural Honey & Rose Moisturizer
Khadi Natural Aloe Vera Soap
BUY KHADI NATURAL PRODUCTS HERE
4. Kama Ayurveda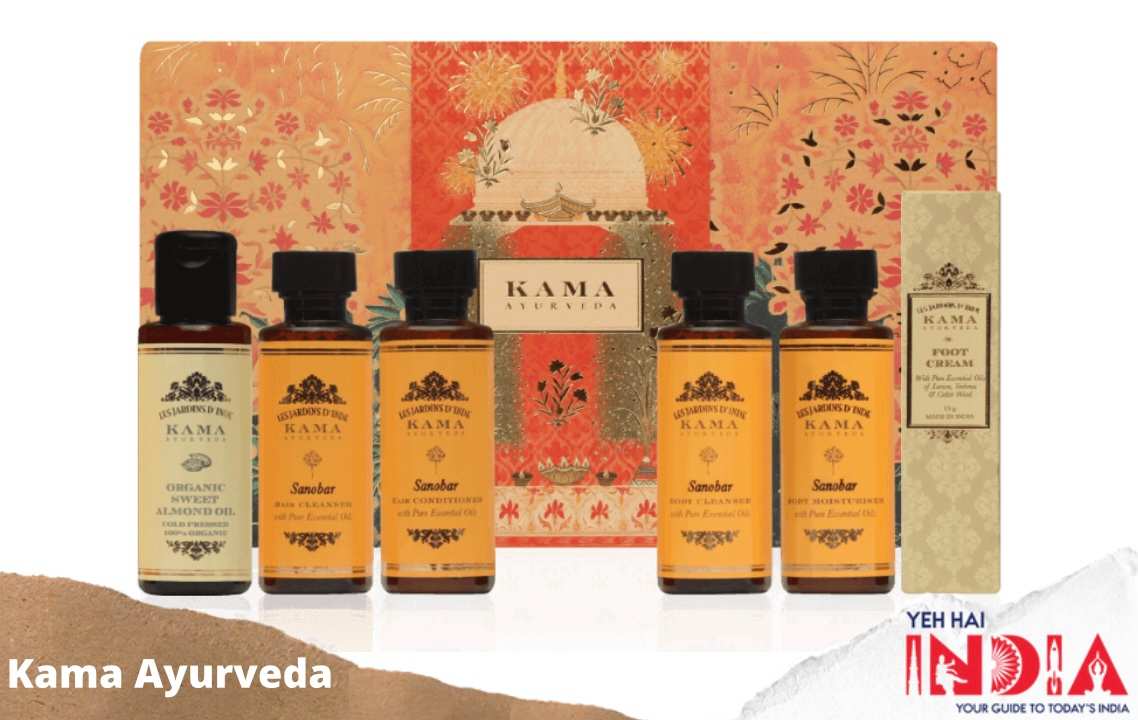 Started in 2002, Kama Ayurveda is now India's leading luxury brands. They use organically grown plant based ingredients and herbs to create heir wide range of products.
One of the top brands in India, you may see that the products are on the pricier side but when it comes to the quality then paying that premium is worth it.
You can buy Kama Ayurveda products by clicking on the link below:
https://ekaro.in/enkr20230117s19877451
Following are some of the Kama's best organic products for face & body:
Top 5 Products:
Kama Ayurveda Pure Rosewater Face & Body Mist
Kama Ayurveda Nalpamaradi Thailam Skin Brightening Treatment
Kama Ayurveda Kumkumadi Night Serum
Kama Ayurveda Rose Jasmine Face Cleanser
Kama Ayurveda Eladi Face Cream
5. Mystiq Living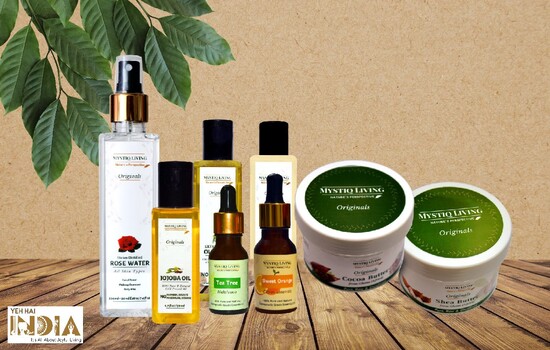 A 100% plant based nourishment focused brand, Mystiq Living is committed to providing skin, hair and body care solutions that are affordable, organic and minimalistic in their choice of ingredients.
The brand offers unique wellness products for your skin, hair and body including cold pressed oils, essential oils, body butters, hydrosols and therapy products.
The products are divided into three categories
Original Series which includes natural ingredient formulations for hair and skin health
Therapy Series for mental health, stress and anxiety
Special Series which the brand claims are unique, with secret formulas and have unmatched properties
Top 5 Products:
Mystiq Living Specials' Green Coffee Blemish Clear Kit
Mystiq Living Originals' Onion Black Seed Oil (Kalonji oil)
Mystiq Living Therapy Deep Sleep Roll on
Mystiq Living Specials' Green Tea Clarity Anti- Acne Kit
Mystiq Living Originals' Aloe Vera Gel
BUY Mystiq Living products here
MorLuxury is a beauty brand that will be launching its app in India very soon and claim to have high quality products. You can get a FREE gift on your first purchase if you drop your number on their website 
6. Soulflower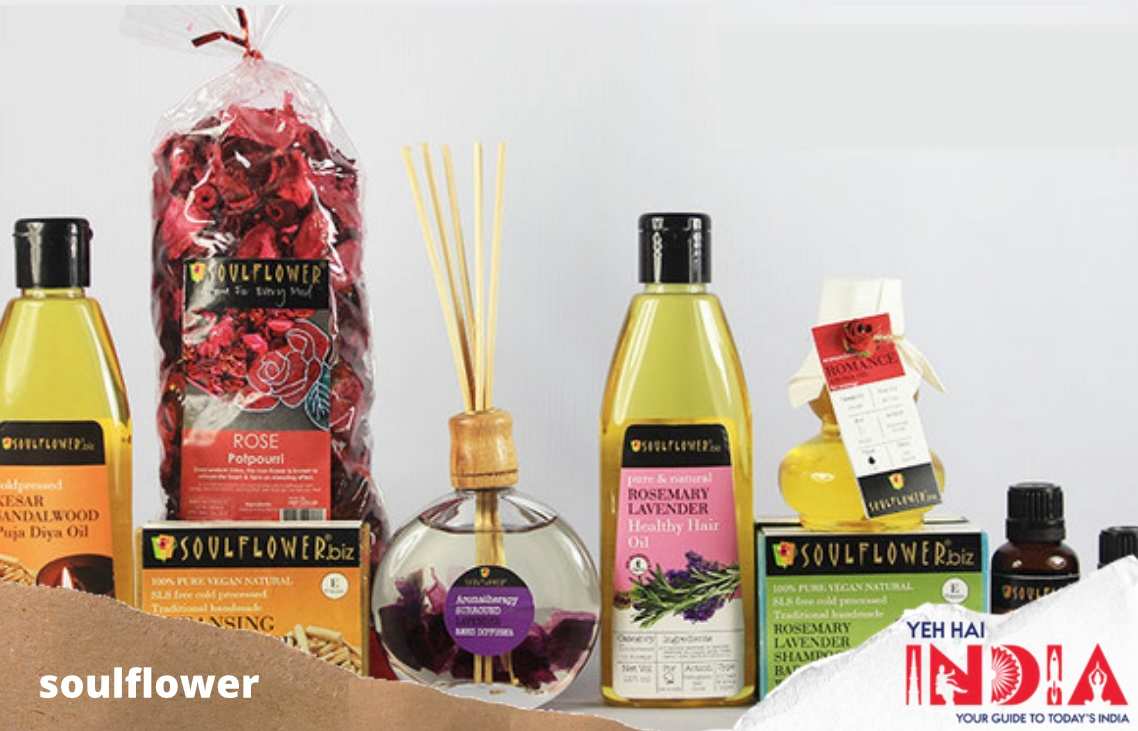 Founded in 2001 and headquartered in Mumbai, Soulflower specialises in handmade soaps and essential oils. These products are aroma based, 100 per cent vegetarian and animal cruelty free.
They only use the natural oils and extracts which now has created a wide range of products.
Not only the soaps are handmade but are even poured and wrapped by hands which give us the idea of how pure these products are.
Top 5 Products:
Soulflower Vitamin-C Under Eye Cream
Soulflower Herbal Onion Hair Oil
Soulflower Pure and Natural Kumkumadi Night Beauty Elixir
Soulflower Rosemary Lavender Healthy Hair Oil
Soulflower Cold Pressed Olive Carrier Oil and Tea Tree Oil
7. Organic Harvest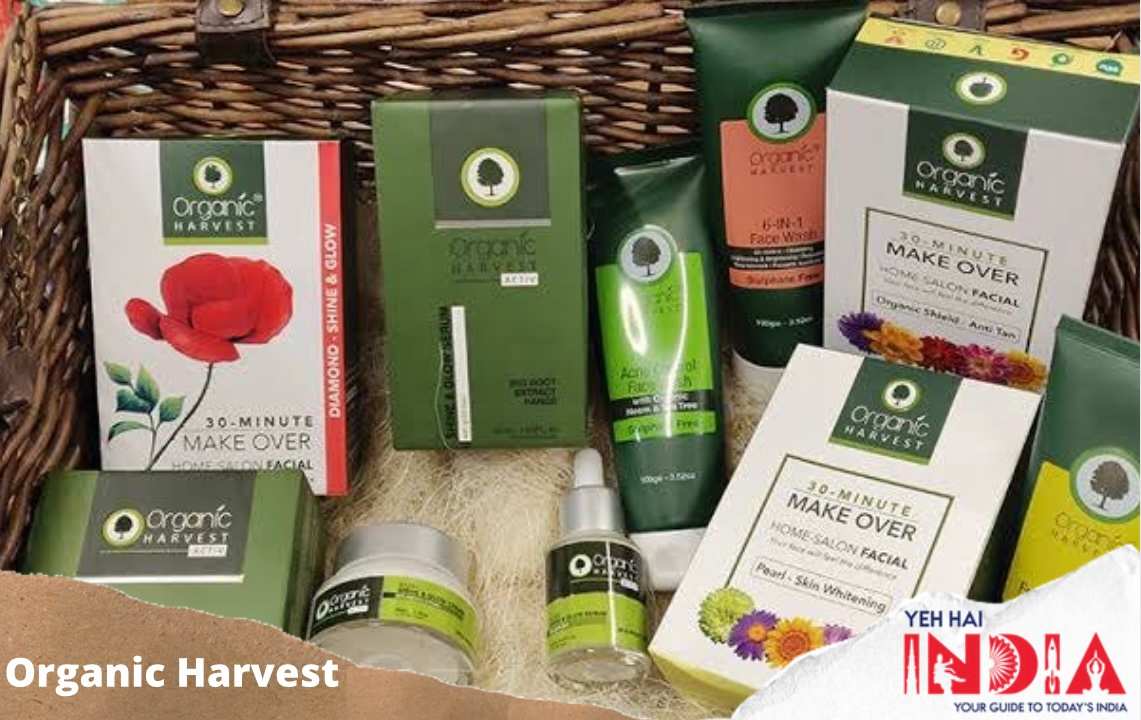 Founded in the year 2015 by Rahul Agarwal, Organic Harvest uses ingredients from plants which are free of any pesticides and fertilizers. They are free of parabens, mineral oils and harmful toxics. These have the properties that are anti-irritating, anti-inflammatory, anti-microbial and anti-acne which results in a smooth skin experience.
They have gained the spotlight in the best organic brands in India for their wide range of personal care and beauty products that are plant-based, vegan and chemical-free.
Top 5 Products:
Organic Harvest Anti-Wrinkle Cream
Organic Harvest Neem Tulsi Toner
Organic Harvest Body Lotion
Organic Harvest Daily Day Cream
Organic Harvest 3-in-1 Face Wash
8. Bella Vita Organic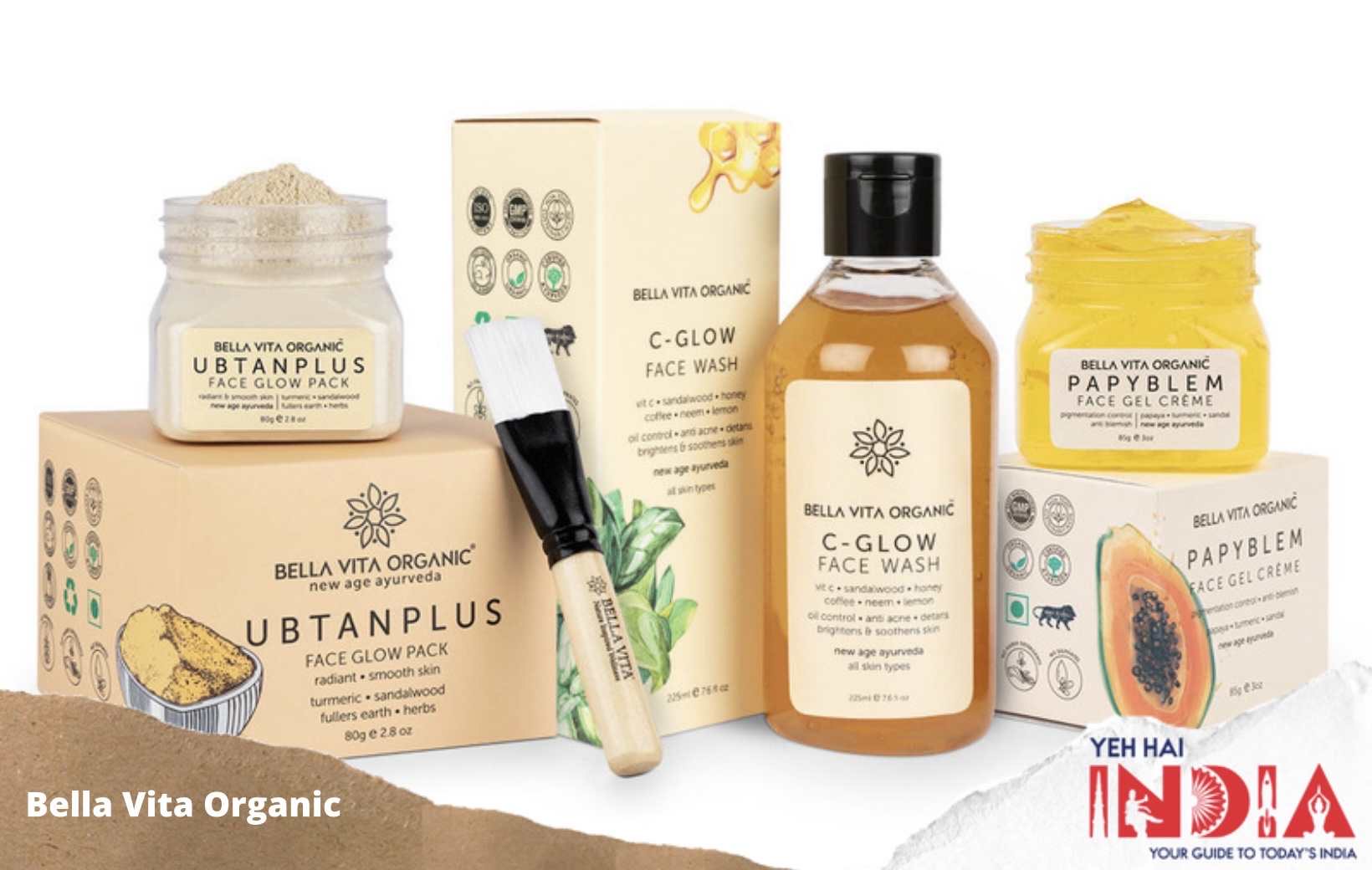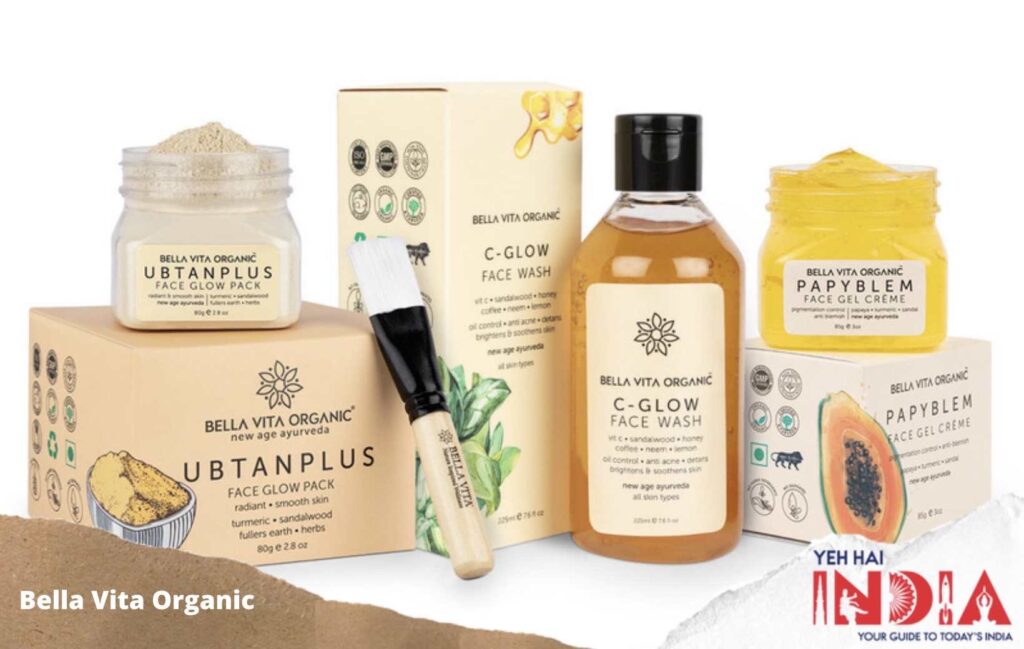 Bella Vita Organic has a wide range of handmade skincare products, which is made from the natural ingredients and inspired from ancient hair and skincare practices.
The brand offers experienced, regime-focused, and affordable skin care products and services to help you achieve your self-care goals.
The products are not tested on animals and free from SLS and Paraben. The store has products for both him and her.
Buy Bella Vita Organic Product Online
Aloevera, coffee, honey, neem, sandalwood, saffron, coconut oil, rose are some of the nourishing and gentle ingredients used in their products.
The website is very easy to navigate and you can search products from different sections including "by concern" and "by ingredients", thus simplifying your search.
Top 5 Products:
Body Scrub-Exfoliate Face and Body Scrub Grit, Skin Brightening, De-Tan Removal
Facewash– Vitamin C-Glow Natural Face Wash With Coffee, Neem & Mint, Oil Control, Acne, Brightening & Glow, Men & Women
Lip Balm-NicoLips Lip Lightening Scrub For Dark, Dry, Chapped & Damaged Lips Unisex
Eye cream-EyeLift Under Eye Cream for Dark Circles, Puffy Eyes & Wrinkles, For Men & Women
Acne Gel– Anti Acne, Pimple Scar Spots Removal Cream Gel For Men & Women
The formulations are made through un-refined and natural oils like castor oil, olive oil, avocado oil, Kalonji Oil, Argan oil for hair. Skin products include natural formulations from Coco-butter, aloevera gel, rose water, jasmine water, green coffee, neem and tea for face and skin.
9. Dear Earth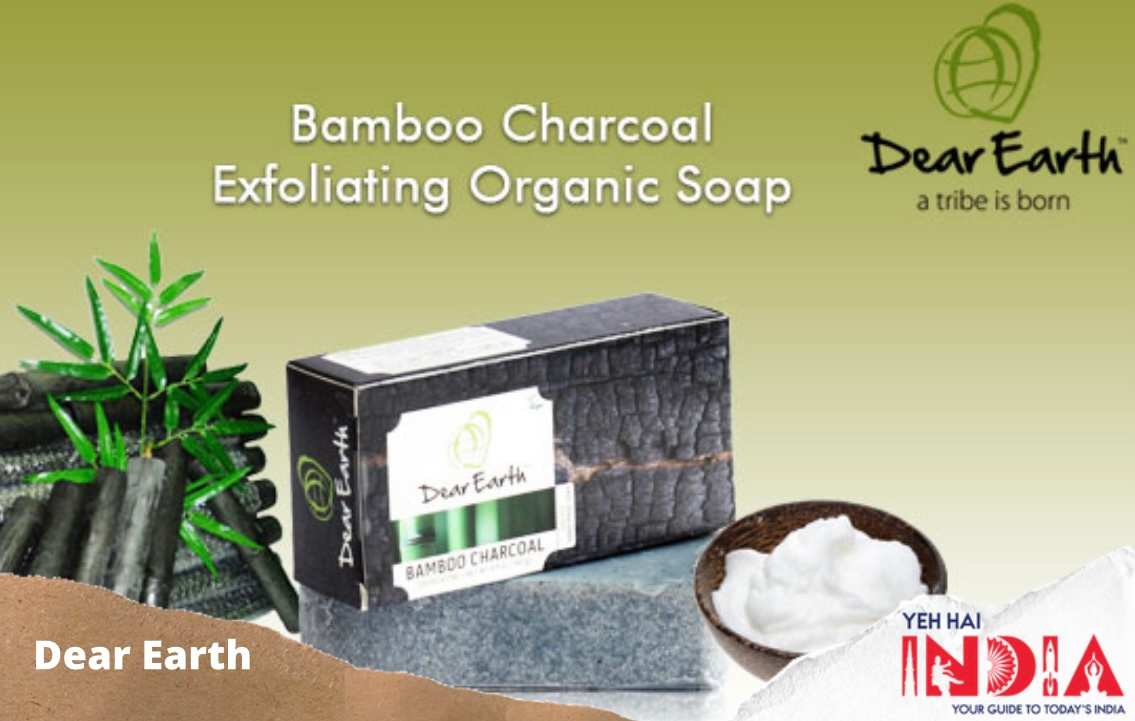 Organic and vegan body and skincare products are handcrafted blend of pure ingredients, Dear Earth though has a limited range of products but are all made from essential oils, fruits and flower extracts and nutritive soils.
These products are made by cold pressing in small batches and no machines are used in the complete process. They are synthetic free with no fragrance added. The products of Dear Earth stand for sheer purity.
Dear Earth is also registered Vegan by the Vegan Society UK and certified by PETA India.
Top 5 Products:
Dear Earth Myyrh Magic Anti-Wrinkle Organic Soap
Dear Earth Bamboo Charcoal Exfoliating Organic Soap
Dear Earth Fountain of Youth Feminine Wash
Dear Earth CoQute Firming Organic Lotion
Dear Earth Moonrise Stress Relief Organic & Vegan Body Wash
10. Skin Yoga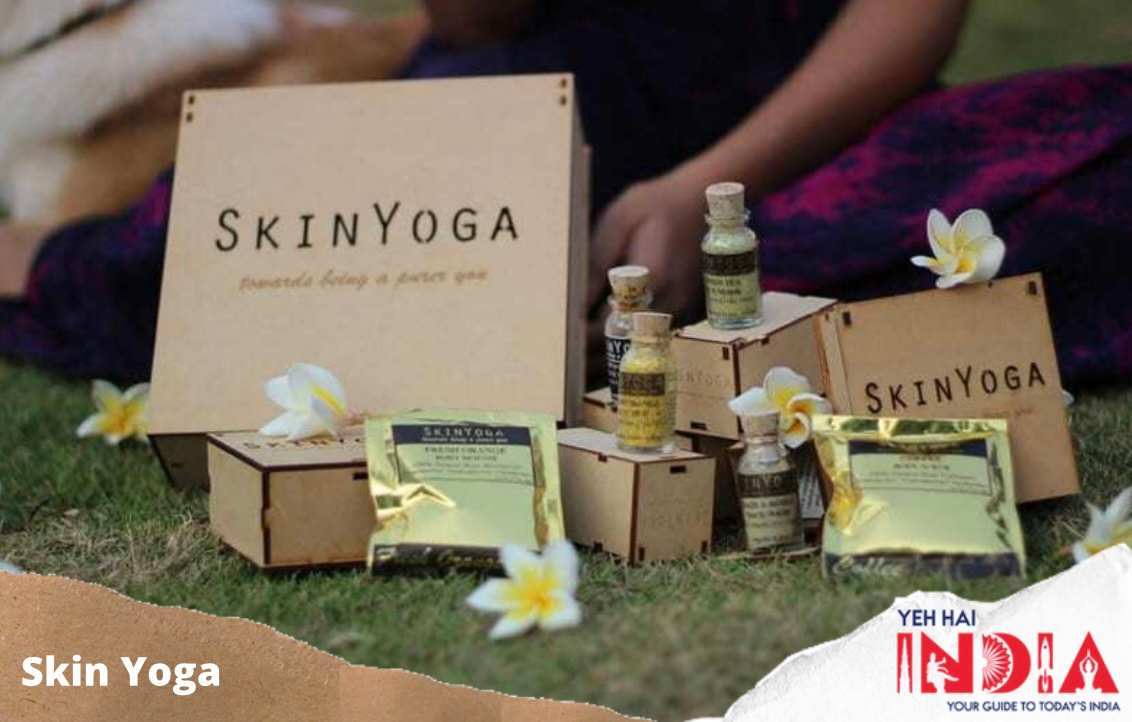 One of the most popular organic brands in India, Skin Yoga was created keeping in mind the people who want to move towards adopting a natural lifestyle and subsequently peace of body, mind and soul.
Made from only natural ingredients without any interference of chemicals, Skin Yoga gained a lot of popularity in a short period of time. Not only are they known for their quality products but also for longer shelf life.
Top 5 Products:
Skinyoga Green Tea Face Mask
Skinyoga Almond Orange Face Scrub
Skinyoga Facial Repair Oil
Skinyoga Sandalwood Saffron Face Mask
Skinyoga Hair Treatment Oil
11. Ruby's Organics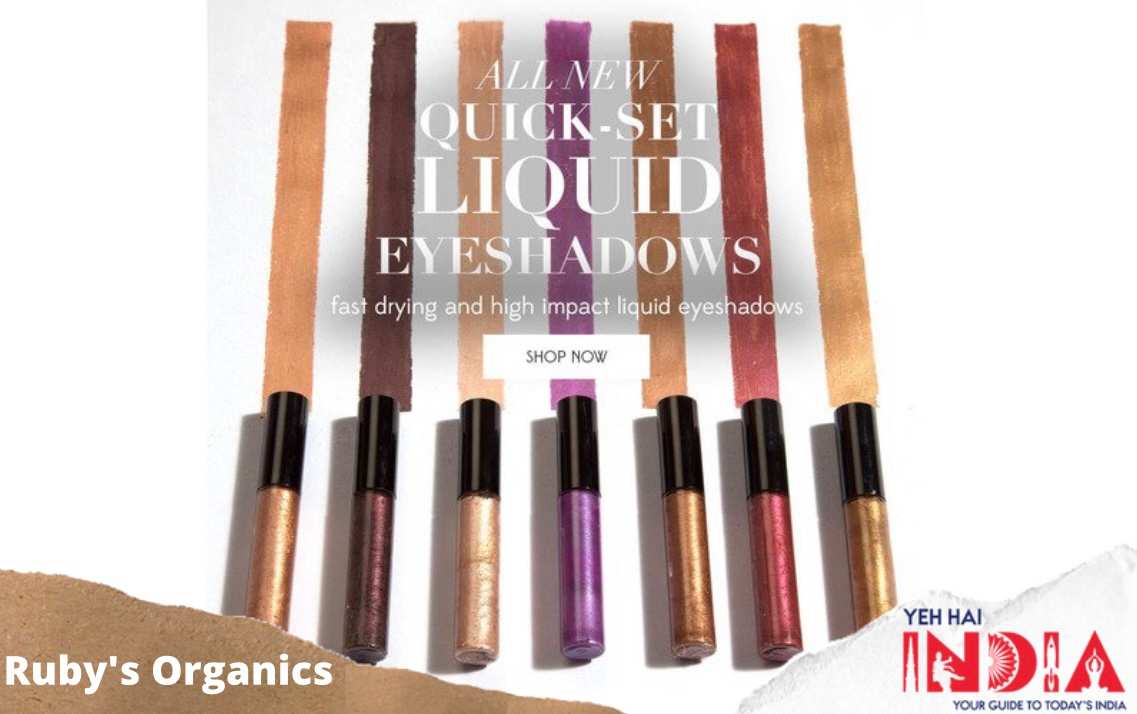 India's first brand with complete organic makeup range, Ruby's makes products mostly that caters to the beauty needs of Indian skin tones. They have everything from Lipsticks to Kajal and from Blush to Foundations.
Rubeina Karachiwalla started it as an experiment in her kitchen and now this brand only makes natural and organic products. In the beginning, majorly used ingredients were like beetroot extracts and initial few products were made in equipments such as the coffee grinder.
Top 5 Products:
Ruby's Organics Crème Blush
Ruby's Organics Skin Tint Mattifying Foundation
Ruby's Organics Lipstick Range
Ruby's Organics Lip Oil Gloss
Ruby's Organics Lip Balms
12. Juicy Chemistry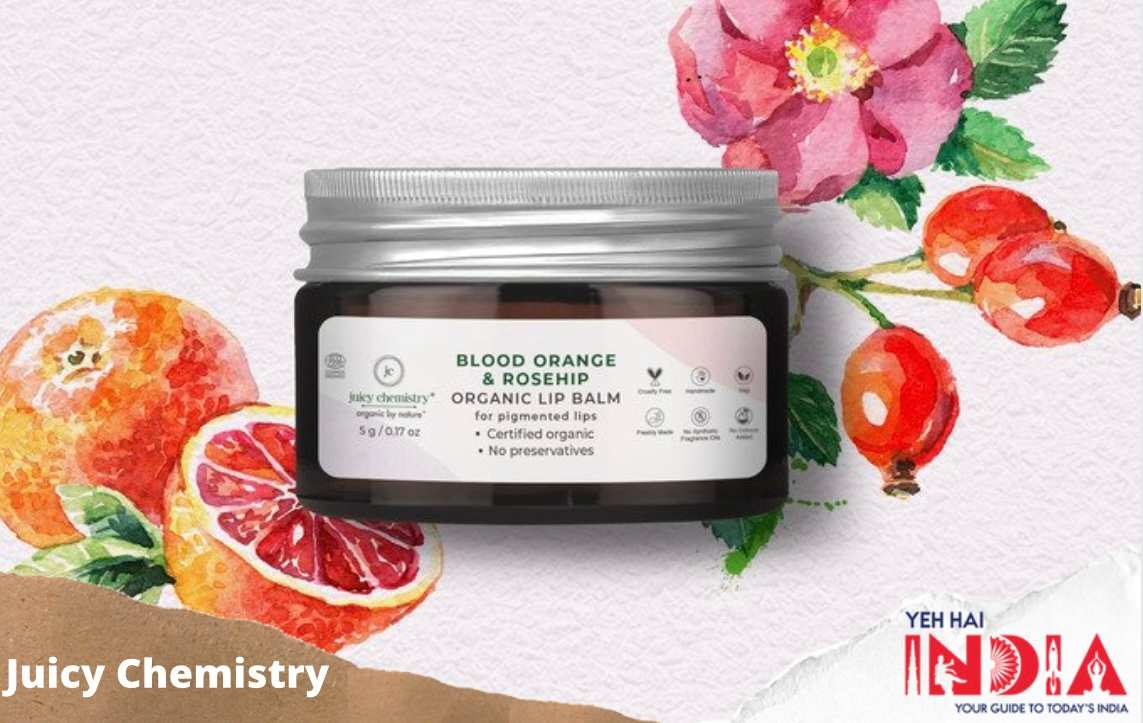 Coimbatore based couple, Megha and Pritesh Asher founded the Juicy Chemistry in 2014. Made with purest and richest ingredients, you can see the list of ingredients used in each of the organic product without the scope to hide anything.
Their Rosy Rose and Choco Mint Lip Butter is a must try!
Top 5 Products:
Juicy Chemistry Blood Orange & Rosehip Lip Balm
Juicy Chemistry Chilli, Horsetail & Blackseed Oil
Juicy Chemistry Bulgarian Damask Rose Hydrosol
Juicy Chemistry Prickly Pear, Chia and Tamanu Roll On
Juicy Chemistry Saffron and Red Raspberry Facial Oil
13. Azafran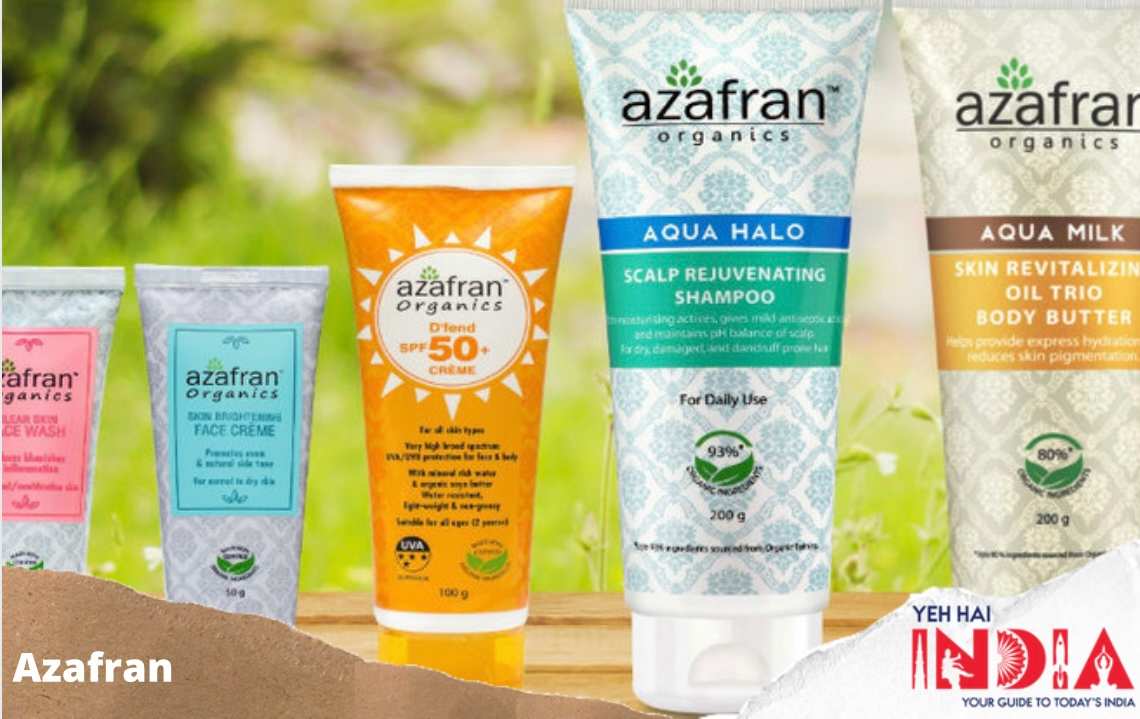 Azafran Organics is known to be the first to be made with completely organic products. They truly believe in 'Farm to Face' and their certificates prove it.
They have their own organic farm packed with greenhouses where they grow over 35 varieties of organic plants, flowers and herbs. All their products are free from chemicals, artificial colours and fragrances, animal-cruelty and even child labour.
Top 5 Products:
Azafran Organics Nutri Active Advanced Skin Firming Cream
Azafran Organics Clear Skin Face Wash
Azafran Organics Multi-Fruit Facial Mist
Azafran Organics Scented Body Butters
Azafran Organics Aqua Halo Scalp Rejuvenating Shampoo and Conditioner
14. Lotus Organics+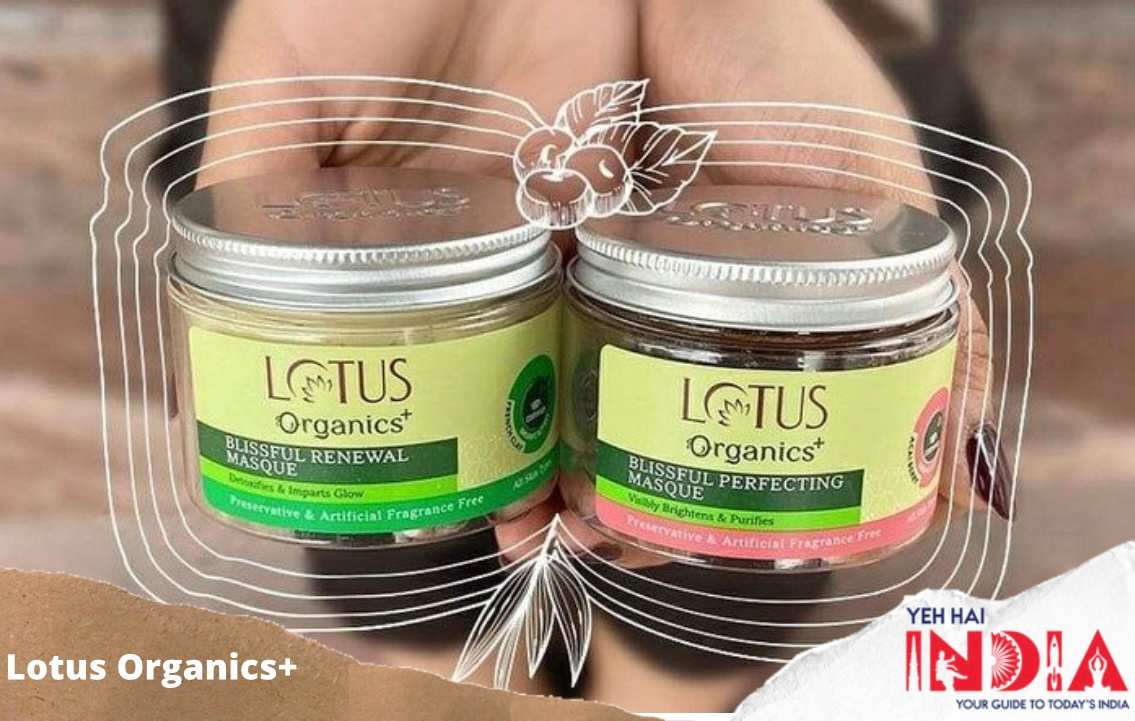 One of the popular brands prominently growing in the organic beauty segment is Lotus Organics. The brand uses 100% actives and includes no parabens and chemicals in their products making it absolutely safe and skin-friendly.
The products are cruelty-free and the brand is committed towards purity, potency, and passion. They are also conscious about the environment and work towards its preservation.
Top 5 Products :
Lotus Organics+ Precious Brightening Face Serum
Lotus Organics+ Precious Brightening Crème Spf 20
Lotus Organics+ Precious Brightening Night Crème.
Lotus Organics+ Dandruff Control Shampoo
Lotus Organics+ Divine Petals Organic Toner Mist
15. Himalayan Organics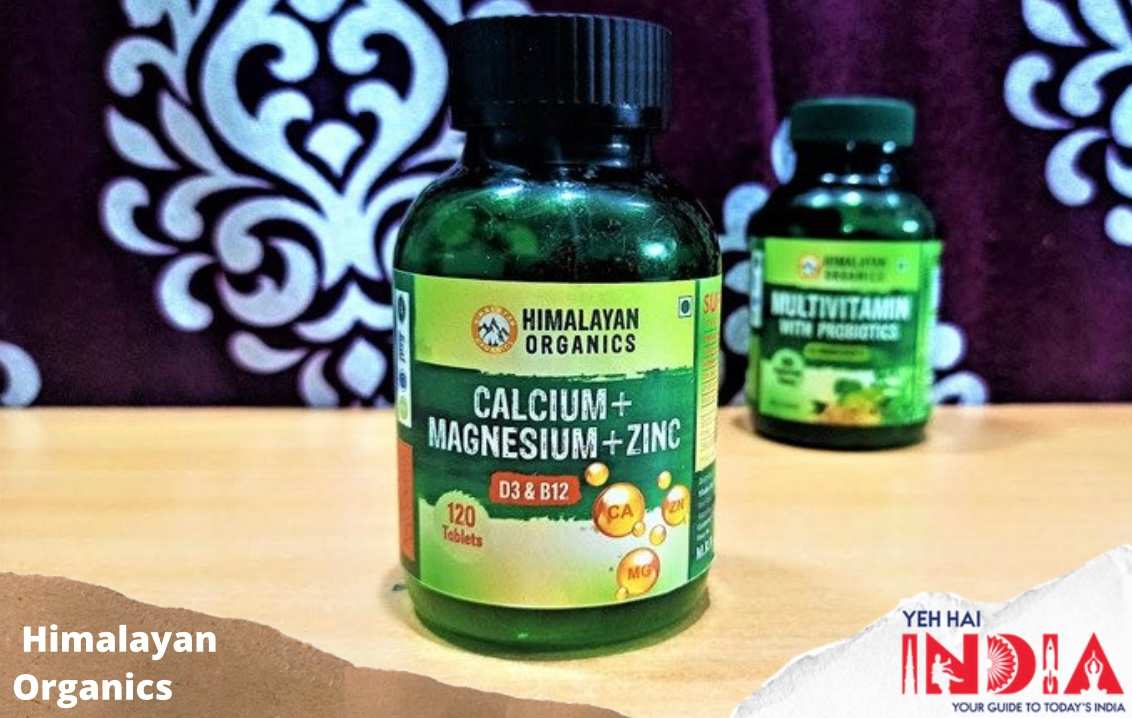 Himalayan Organics provides best health supplements, skincare, and haircare products. There are no artificial ingredients added to any product thus, making it all natural and free from harsh chemicals.
BUY HIMALAYAN ORGANIC PRODUCTS HERE
Every product has a unique Organic ID distinguishing it from each packaging giving the proof of absolute purity.
Top 5 Products:
Himalayan Organics Bhringraj Shampoo
Himalayan Organics Moroccan Argan Oil Conditioner
Himalayan Organics Retinol Serum
Himalayan Organics Papaya Face Cream
Himalayan Organics Red Onion Oil Hair Mask
Which of these organic brands are you willing to give a try?