Natural treatments and therapies for overall wellness are gaining momentum in the recent times.
Despite often contested claims, natural therapy has empirically proven to be one of the most reliable forms of treatments for long term health and wellness.
These practices aim to fill the gap where standard treatments fail to provide satisfying or concluding results.
Hence, if you are looking for natural means to cure, protect and maintain good skin, hair and mental wellness, you must try the products from Mystiq Living!
With its hair, skin and body care philosophy, the company brings you a range of products whose philosophy is rooted in nourishment rather than cosmetic beauty.
Here is everything you need to know about the company, its products and its journey.
The Beginning
Mystiq Living is a Delhi based health start-up that aims to provide nourishment with its homegrown, hand-crafted and 100% plant based products. The company brings you a range of skin, hair and body care products that offer natural remedies for various ailments and wellness.
The company was co-founded by Ms. Priyanka Girotra and Mr. Nitin Girotra in 2019 and has emerged from the idea of enhancing beauty from within, when Ms. Priyanka started testing various formulations through commonly available ingredients out of her own natural interest.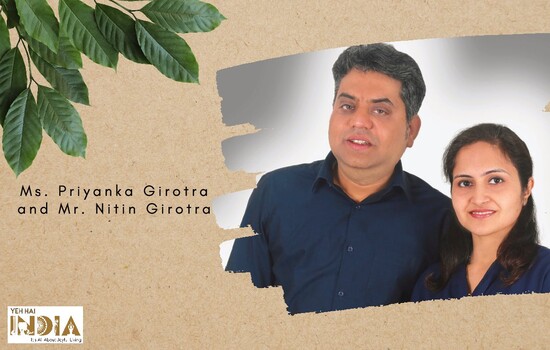 These formulations are hand crafted, plant based, natural and pure in their forms without any chemicals, toxins, preservatives or fragments.
The products were initially tested on relatives and friends before they were made available for the larger audience.
Given the fact that these ingredients are easily available; the founders started the company by launching its skin and hair care range 'The Originals'.
During the inception, the founders observed that there were many companies in the market that offer similar products and formulations at a higher price and that many companies claimed to offer natural products but were actually promoting products with synthetic ingredients as natural products.
Addressing this gap was the starting point of Mystiq Living which is now offering a range of natural and plant based products at a reasonable and lower prices compared to other companies in the market.
Recommended Story – Aadar: Ayurveda Inspired Preventive Healthcare
Products and Formulations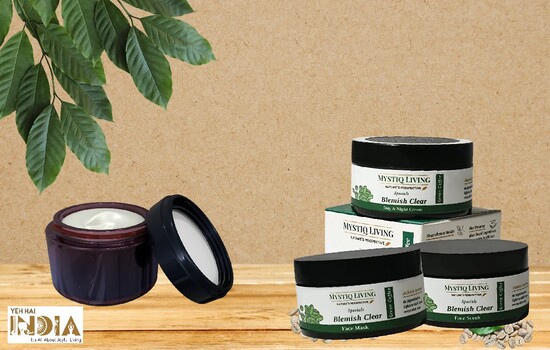 The company offers a unique collection of wellness products for your skin, hair and body wellness along with a different series of products including cold pressed oils, essential oils, body butters, hydrosols and therapy products.
The products are divided into three categories; 'Original Series', which includes natural ingredient formulations for hair and skin health and, 'Therapy Series' for mental health, stress and anxiety and 'Special Series' which the company says are unique formulations with secret formulas and have unmatched properties.
The formulations are made through un-refined and natural oils like castor oil, olive oil, avocado oil, Kalonji Oil, Argan oil for hair. Skin products include natural formulations from Cocoa-butter, aloevera gel, rose water, jasmine water, green coffee, neem and green tea for face and skin.
The company has different products for each of your concerns. For, instance, products for skin care are designed to target conditions like ageing, Acne, pigmentation, dark circles, and oil control, among others.
Hair problems addressed by Mystic Living hair care solutions include lice treatment, pre-mature graying, hair fall and dandruff.
The company has a unique mechanism of personally interacting with the customers, understanding their concerns and suggesting the right products of right medicinal value.
Aroma Therapy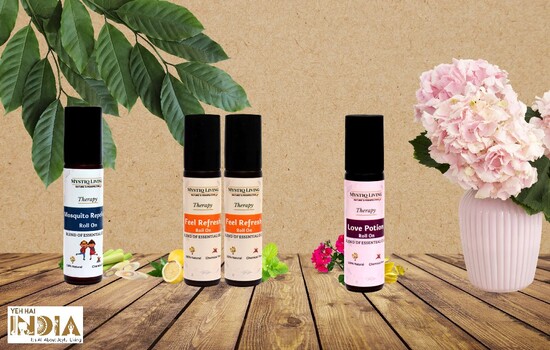 The company also offers essential oils in its 'Aroma Therapy' range which is one of the most praiseworthy features of the company's products.
'Aroma Therapy' is still not a well-known or well practiced science in India regardless of it's recognition as a potent health care ideology among a chosen few people. Nevertheless, it has great benefits to offer.' says, Mr. Nitin. 
These products are essential and pure oils that are passionately blended following all the protocols to produce high quality end product.
They come with all the instructions and directions for the consumers to know the right way of using these highly volatile and concentrated oil blends.
One can mix the oils in certain proportions for use in natural aromatherapy treatments. The smell of these oils helps you recover from stress, anxiety and also help you with sleep problems to restore natural sleep patterns.
Products designed to address these issues include 'Deep Sleep' and 'Stress relief'. These blends combine therapeutic properties of lavender, lemon, Ylang Ylang which provide relaxation from mental stress.
The 'Deep sleep Roll-on' is a combination of cedarwood and chamomile that provides relaxing aroma with warm and sweet fragrance.
These products work on your nerves, respiratory system and factory nerves and give you a sense of relief from stress, anxiety or pain.
Recommended Story – Top Ayurvedic Beauty Brands in India
Initial Challenges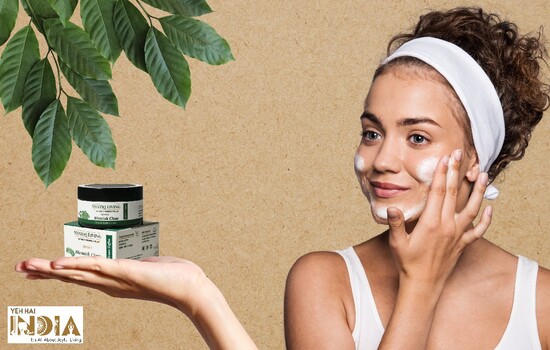 'One of the initial challenges we faced was that people were more intrested in buying skin and hair care products right off the shelf', said the founder Mr, Nitin.
Cosmetic products with chemicals and toxic ingredients often offer quick track solutions but have long term side-effects. Mystiq offers pure, raw and un-refined natural ingredients that give you long term and sustainable solutions.
Since these products were barely used before by the consumers, education and awareness on natural health and wellness has been a great challenge for the team.
'Bringing confidence and reliability on our products has been a consistent effort. Telling people that these natural products we sell are in fact the founding stones of hair and skin care products that you are already using, but you can buy Mystiq products at a lower price and be sure of the quality because you yourself are creating the products for use' says Nitin.
Though Covid-19 has added to the challenges for procuring supplies from around the world, the company has seen a significant rise in demand because of enhanced awareness in the market.
Nevertheless, meeting these demands has been a great challenge for the company and remains to be an ongoing challenge.
Logistics, Sales and Marketing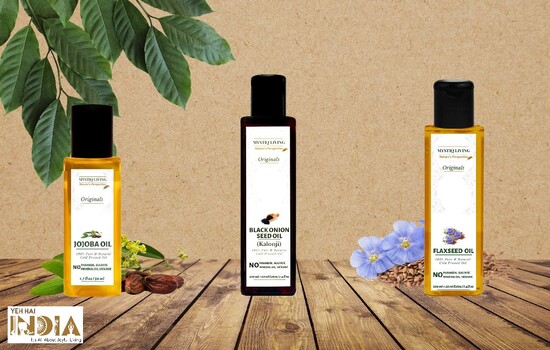 The products of the company are sourced from certified manufacturers from around the world who practice natural and organic farming. Further, each ingredient is tested for its purity and is graded by a certified laboratory.
All the products are sourced from their place of origin directly. Most of the essential oils are procured in their original and raw form from Ghana and skin butters from Spain, Mexico and Brazil.
The company emphasizes on its philosophy of 'nourishment' and 'inner health' while creating awareness about their products in its marketing content. The company conducts regular instagram and facebook sessions, shares success stories, receives and markets feedback and also markets reels and videos on the products online.
The products are available on Amazon, Flipkart and also are directly sold through their website.
Future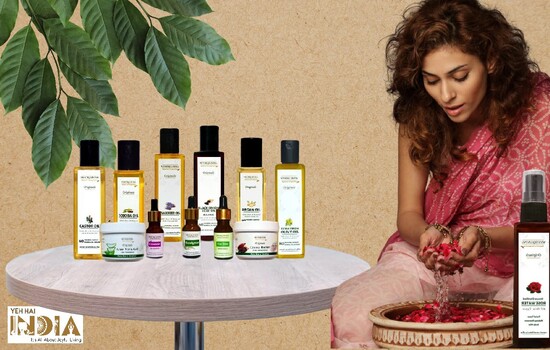 'It's not about external beauty that we emphasize upon. We are talking about beauty that is inside-out. Our philosophy is nourishment and inner-wellness and each product and its effect nourishes you from within, and is longstanding'.
'The philosophy that we offer is not quick fix. It becomes more difficult to sell this idea as we progress, but we believe through education and awareness we could create a structural change', says Mr. Nitin
The company aims to progress through its idea of nourishment from within through creating awareness on natural ways of defining ones health and wellness.
With such an insightful journey that brings to you natural and plant based solutions, Mystiq Living is definitely a brand you can trust for all your health and beauty concerns.
Also Read – Top Ayurvedic Health Start Ups of India