The ultimate fitness secret all busy bees swear by, Chair Yoga is the most feasible and effective way to stay fit and healthy.
For many individuals, a yoga studio and gym membership aren't enough to satiate the fatigue of eight hours of constant sitting.
In a world ruled by sedentary lifestyles, physical activity is deemed necessary at some or the other level to break the spiral of stillness that tends to have a negative impact on our overall fitness.
Likewise, staying active in your senior years is also considered instrumental especially at a stage when you are surrounded by multiple health issues.
Thus, the relevance of having a regular yoga routine can never be undermined, be it for children, youth or senior citizens.
The ancient practice of yoga has different forms and is comparatively challenging and intricate for most people to perform. Several studies reveal that the modern form of chair yoga is the most effective form of yoga for office-going people and senior citizens.
It is done on a chair, making it convenient for people with mobility issues and working employees as it requires minimum space and equipment. It demands mobility in a soft and gentle way, making it supportive and beneficial.
What Is Chair Yoga?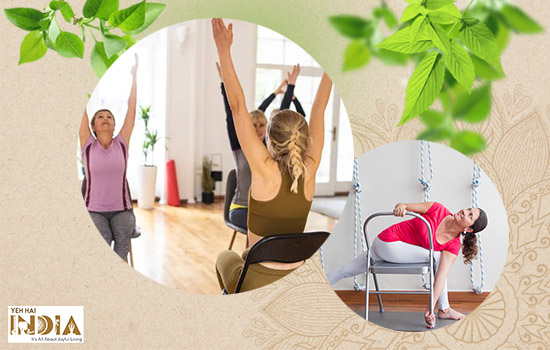 Chair yoga is a simple technique that can be done regularly to help move, strengthen, and stretch our bodies while expanding our breath and calming our minds.
For employees, a small break during a hectic day to move into a new space to practice yoga and meditation helps in clearing negative thoughts and overcome the damage that comes from toiling for hours.
But, if work keeps a person glued to a working chair, then why not reap benefits from the same chair by doing some chair yoga!
Recommended Story – Eye Yoga For Better Eyesight – By Ira Trivedi
Advantages of Doing Chair Yoga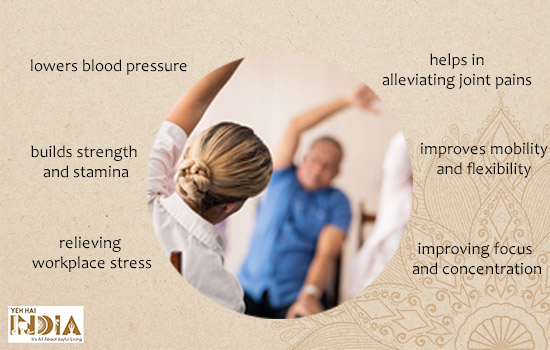 Chair yoga is an ideal exercise that needs to be added to one's routine to find peace and joy at our fingertips at all times.
It not only provides physical benefits but also provides tonnes of mental rewards, such as relieving workplace stress and tension, reducing anxiety and stress, promoting relaxation, improving focus and concentration, increasing energy and decreasing fatigue.
Office-going people can grab numerous benefits from just practising this technique for 10 minutes a day. It equips a person with stress management tools, helps in alleviating joint pain associated with desk jobs, builds strength and stamina, improves mobility and flexibility, and lowers blood pressure.
Its benefits are not just limited to individuals but cater to a network of people that helps them build team spirit and boost morale. Daily practice of chair yoga induces awareness and integrity in the body, specifically the line of the spine.
Is It Safe To Perform For Senior Citizens?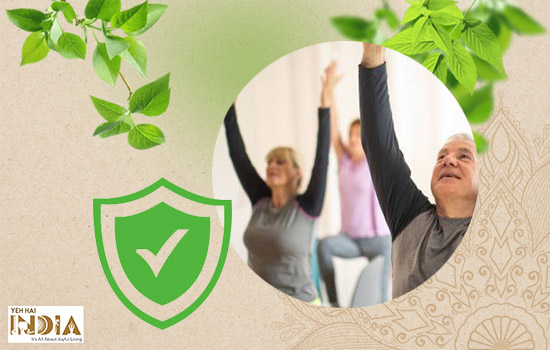 Seniors and people with mobility issues can also perform chair yoga, even if they usually face problems like arthritis and joint pain.
It offers multiple variations, which makes it easier for the elderly to experience the golden benefits of an active lifestyle without risks.
Those who are at risk of falling due to vision impairment or can not hold a position for long periods must practice chair yoga, even if the progression is slow.
Regular execution builds confidence over time and takes away the ills of chronic diseases.
Chair yoga has numerous benefits for older adults, including improved balance, flexibility, and blood circulation, stress reduction, pain management, and aids in the treatment of anxiety attacks.
Things To Remember: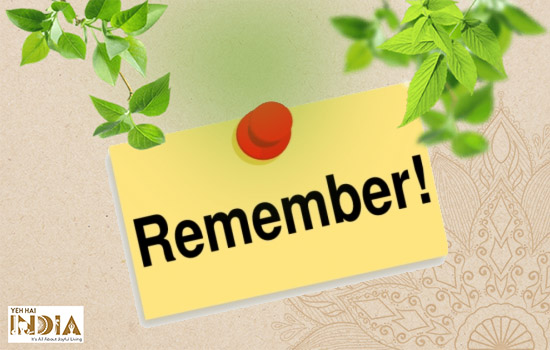 Whether you are a beginner or intermediate doing chair workouts, it is always recommended to follow certain precautions and guidelines to make the most of your practice.
Always remember to perform an easy warmup and avoid having heavy meals before the workout.
Chair Yoga with meditation creates a more positive outlook on life, which in turn provides holistic goodness far away from continuous stress, headaches, and lack of sleep.
Despite any limitations you might be facing, chair yoga can make you feel stronger. You just need a little motivation and a chair for this mindful practice that can elevate self-care and prevent burnout in the workplace and monotonous life.
Get moving with Chair Yoga and work your way to better health.
Also Read – Yoga for The Elderly – By Ira Trivedi