'Ayurveda' has become a new catch phrase among global health priorities.
While most of the Indians believed in the traditional power of natural ingredients, the adoption of Ayurvedic products was triggered by new health start-ups in the market.
Industry estimates point that nearly 77% of Indian households use Ayurvedic products.
With a plethora of herbal and natural brands mushrooming into the space of personal health care and beauty.
Indian markets have become a hub for innovations in Ayurveda.
One such start-up is Mumbai based Ayurvedic wellness and lifestyle brand, AADAR.
AADAR operates in the Ayurveda inspired preventative healthcare sector. The company offers herb-based products to tackle life style ailments and diseases.
The company has natural solutions for protein deficiencies, indigestion, cholesterol, blood sugar, and obesity. 
Recommended Story – AKIVA SUPER FOODS
Aadar – The Founder and the Founding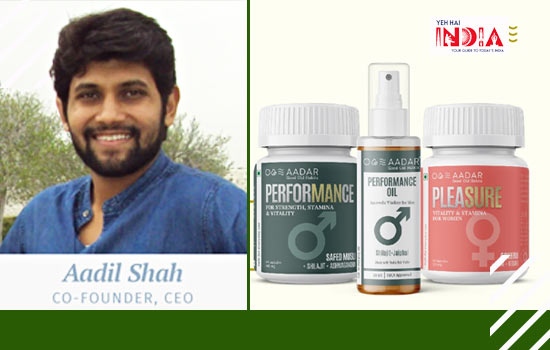 Founded by IIT Bombay alumnus, Aadil Shah, the story of AADAR dates back to three decades when a grandmother, who was a Vaidya devised few Ayurvedic concoctions with natural herbs.
Grandma's herbs provided one step solutions to ailments such as blood sugar, indigestion, obesity, and blood pressure among others.
As years passed by, the knowledge was later shared to her grandson to overcome his heath scare.
In 2017, Mr. Aadil was diagnosed with a heart attack.
When he later headed back to his hometown Ahemdabad, his family members forced him to take natural remedies. 'Until then, I never believed these things could actually work' – says Aadil.
The discovery of essence of the Ayurveda contributed to the curiosity of Mr. Aadil to initiate a preventative health care start-up.
As it often happens, personal experience had the power to alter the course of Life.
Mr. Aadil previously had an ed-tech venture which he sold in 2016 as he saw Ayurveda in the new light; he came to believe healthcare was an exciting business start-up.
Aadar – Testing and Affirmations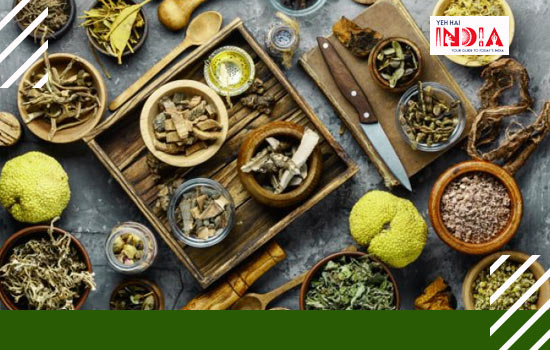 By the end of 2017, Mr. Aadil started testing herb-based formulations with old-age homes and charitable hospitals in Ahemdabad.
These formulations were introduced by a distant family member of Mr. Aadil.
These formulations were tested on over 100 people and the response turned out to be great.
To understand the measurable impact of these formulations, he got the hospitals share reports of the patients.
The feedback made him believe that there is some uniqueness in the products.
After consulting few Ayurvedic experts, he returned to Mumbai to secure patents for his products through an IIT Bombay researcher.
He later also secured a manufacturing tie-up and applied for an FDA license for his products.
Hence, AADHAR was finally launched in Mumbai and Ahemdabad in association with 15-20 doctors and retailers.
Aadar – Operations and Scaling-up
By end of June, the company started selling on amazon.
The sales now account to over 85% of total sales. Later, the company secured sales on Flipkart, Netmeds, and Seniority.
In the same month, Mr. Aadil was joined by is counter-part and fellow IIT Bombay alumnus, Pratul Mangal.
AADAR claims that it has hit a GMV of $15,000 in less than a year, with monthly revenues scaling at 40 percent every month.
The company managed to place over 600 orders and sell 1200 units per month.
The start-up calculates around 3000 'unique customers' with over 30% repeated orders.
The gross margins have grown at 70% within a year and are expected to grow at another 50% in the next 6 months.
Its digestive product (RE-LAX) has been the best-selling product by far.
The TUVA-FIT, a daily fitness product and JEEVANI sugar control tablets also made popular sales.
Aadar – Investment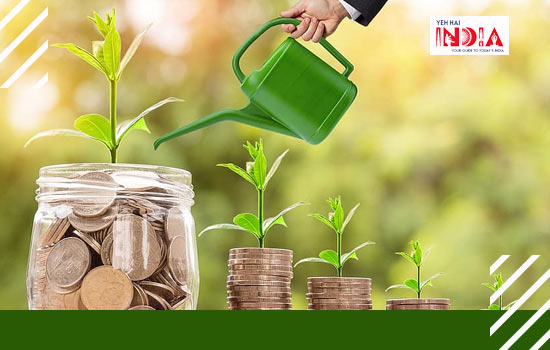 The company has recently raised 250, 000$ in a seed round of funding led by Sprout Venture Partners and angles from the Let's Venture.
The JITO angel network also participated in the round.
The start-up also counts Syed Safawi (Ex-CEO, VLCC Healthcare) among its early-stage investors.
Recommended Story – NirogStreet: Creating Aid with Ayurveda through Technology
Aadar – Drawing the Inspiration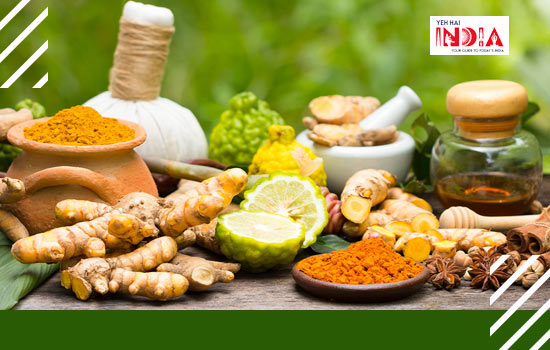 Recognising human beings are part of nature is the cornerstone of Ayurvedic knowledge, according to AADAR.
Ayurveda describes three fundamental energies that govern our inner and outer environments.
AADAR aims to create equilibrium between these fundamental forces to tackle health issues.
It opens possibilities for keeping balances between the energies through the principles of Ayurveda.
Around 40% of the world's population suffers from one or more chronic illnesses.
In case of India, 20% of the population i.e., 1/5thare found with high health risks.
Indians spend about $7 Billion treating these conditions and are on a tract to spend up to $ 12 billion per year, by 2023.
Hence, targeting 25-45 age groups has been the priority of the company because these groups are often found to have bad life styles.
Indeed, these are the reasons spurring the demand for health care products according to Aadil.
The Way Ahead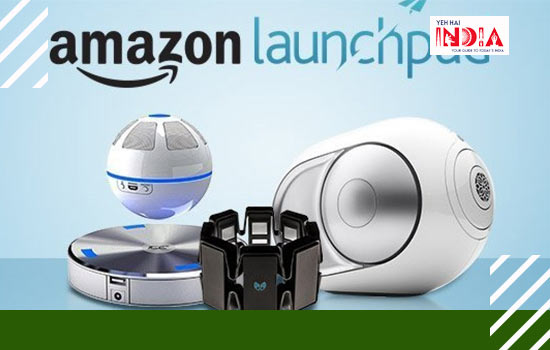 Mr. Aadil admits that being part of Amazon Launchpad has helped the brand and has given it the requisite "bandwidth and muscle".
The Launchpad offers a unique brand store page conducive for sales, branding and marketing.
While the current focus is on selling online, the company is in talks with various partners for over-the-counter availability.
It also plans to target online distributor apps to directly create sales with the pharmacies.

"We want to first build the brand through digital channels, and then focus on modern retail and general trade." – states Mr. Aadil.
India has seen a huge rise in sales of Ayurvedic products. PwC estimates $8 billion growth in the sector by 2022.
Hence, "building a differentiation is the biggest challenge", Mr. Aadil says.
"We have to establish the product in terms of its competitive edge and build trust," he adds.
Also Read – Top AI COVID Care Health-Tech Start-Ups You Should Know About