India's ancient science, Ayurveda has been gaining significant traction from the global consumers.
Millennials started turning towards Ayurveda due to its numerous and sustainable health benefits.
Considering the growing potential of the market size, several players have entered the space with innovations and technology accompanied by commendable vision and inspiration.
However, Gurugram based Akiva Superfoods entered the market with a unique proposition.
Targeting the urban population and the working youth, the start-up offers ready-to-drink Ayurvedic beverages.
Offering ready to drink Ayurvedic shots, the company aims to make Ayurveda easier and interesting for today's millennials.
Recommended Story – Increasing Organic Food Space In India
Founder's Story –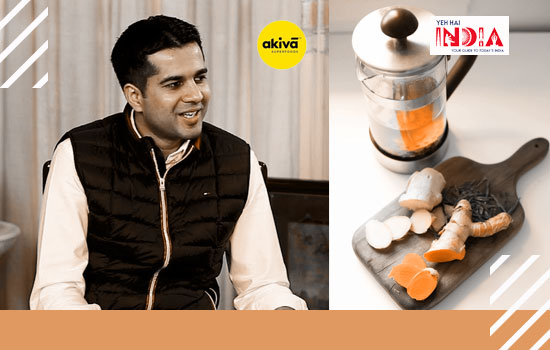 Mr. Shalabh Gupta is an IIT Delhi, IIM Ahemdabad alumnus and a former Mckinsey consultant.
Realising the need to make Ayurveda more approachable and intriguing for millennials, he decided to start an 'Ayurveda 2.0' based start-up.
The trigger was noticing a bunch of amla juice bottles lined up in his kitchen and refrigerator.
Though the products are bought, these bottles lying unused in his own kitchen for months attracted him to study more about the background of Ayurvedic beverages.
Later, he started to speak to some of his friends and relatives who were both aware and entrust Ayurvedic remedies.
However, he noticed that many customers were rather more enthusiastic of probiotic drinks and green teas.
Despite awareness and trust, many ignored Amla and Aloe Vera drinks that people know have important health benefits.
Foundation –
The interest to address this gap in Ayurveda came naturally to Mr. Shalabh in the course of next few months.
After a few months of market research, he built a small team and started developing beverage products that would bridge this gap.
He emphasised on convenience, taste and ready-to-drink natural drinks.
Soon enough, the team has come up with multiple ayurvedic variants that are rigged to suit modern urban consumer.
Thus began the story of the start-up which was initially named KIVA and was later changed to AKIVA.
Going to the root problem of the issue and unearthing a solution for modern consumers to embrace Ayurveda has worked miracles for the brand.
The brand kept tinkering with the taste and packaging for a few months.
After multiple iterations, the brand launched the current version to make sure they gain wider acceptance.
The drinks were launched in the form of packaged doses that come in small test tubes. The packaging was made tempting that you want to give it a 'shot'.
Operations and Sales –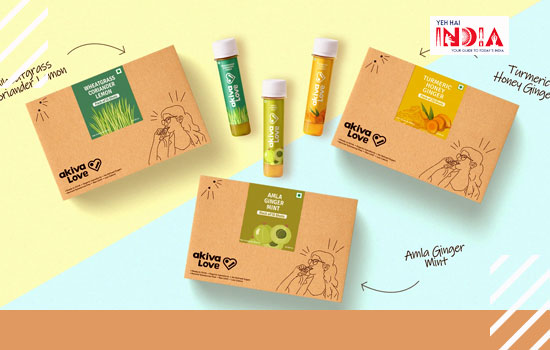 The company started with a pilot in two stores which were opened in Gurugram.
The products are soon made available in over 100 stores in and around the Delhi – NCR in the next few months.
As of 2019, the company has sold over 5 lakh Ayurvedic shots and is currently retailing over 1 lakh shots per month.
The brand has a direct-to-consumer website with over 70 diverse SKUs across six different categories. The company caters around 2 million unique visitors annually.
The company makes a huge sale on Flipkart, Amazon, Nykaa and BigBasket.
It also retails its products in modern trade outlets in Delhi and Mumbai including Food Hall, GenNext, Spencer's, and Hypercity.
Different variants and packages are available that infuse different benefits for the consumer.
A wide range of sales happen online, through amazon and local marts.
Most of the consumers prefer amla shots, lemon honey cinnamon and apple cinder vinegar.
The products are also available on the website of Akiva where consumers could shop products by benefits.
A wide range of options are made available for immunity, weight loss and management, skin & hair, detoxification, and women wellness.
The company has also launched Ayurveda toffees, ghee, herbs, and garlic in 2018 along with its famous shots.
"AKIVA is not just targeting current consumers of Ayurveda. With innovative products, we are winning those consumers who today know about Ayurveda, but do not adopt it. Ayurveda is today where Yoga was 10 years ago!" – says the founder, Shalabh Gupta.
Recommended Story – Health Benefits of Ayurvedic Natural Foods: Ginger
Investments and Funds –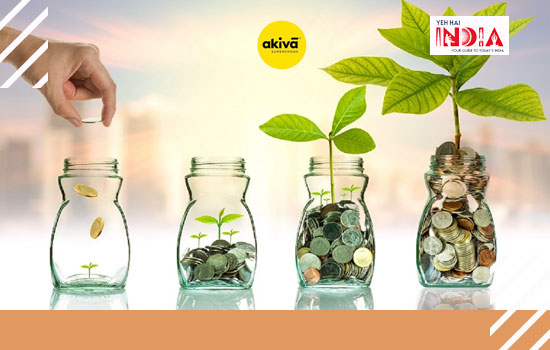 The company has recently secured $2 million funding in a Series-A funding led by Alkemi Venture partners.
The start-ups previous investors include Zomato, Mind Tickle, Max Health Care among others.
"AKIVA is a very promising brand. Ayurveda is India's past, present and future, and as the world adopts more natural and organic foods and beverages, KIVA as a brand of Ayurvedic shots has the potential to be a leader." says Amit Singhal, Co-founder of Start-up buddy and one of the investors in Akiva.
The start-up plans to use these funds for brand building, product development and expansion of its markets across Mumbai, Delhi – NCR, and Bangalore.
Also Read – Health Benefits of Ayurvedic Superfoods: Honey