Ayurveda vs. Modern Food Science has been a constant debate in the global health market space.
Adopting the best of both worlds, Bangalore based "&Me" blends Ayurveda with modern food science to develop "Bio-active lifestyle beverages" for women.
Launched in September 2017, &Me is a Bangalore based Ayurvedic health start-up that develops products for holistic nutrition through modern nutrition science and Ayurvedic herbs for women.
The brand produces Ayurvedic drinks for different nutritional needs of women.
It has various products that are useful for women's health needs right from puberty to the menopause.
Recommended Story – Aadar: Ayurveda Inspired Preventive Healthcare
&Me – Founder's Story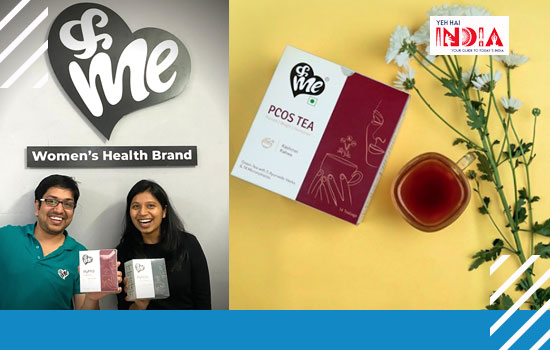 Mr. Ankur Goyal is an alumnus of Stanford Business School where he pursued his MBA. He graduated from IIT Delhi in 2011 and from Stanford in 2015.
He worked for nearly 4 years at the Nestle R&D India Pvt. Ltd. before he decided to start his own venture in 2015.
Mr. Ankur has been working in the food industry for nearly 8 years by then.
He also worked with companies like Paper Boat and helped in setting up their R&D centres and factories.
"During my time at Stanford University, I always knew I wanted to start my own venture in the food industry. I just didn't know where and how." says Mr. Ankur.
&Me – Foundations Story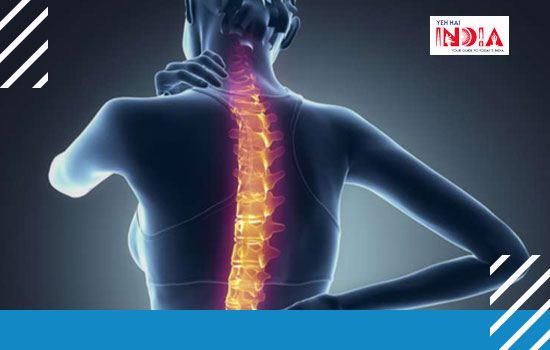 Mr. Ankur's mother was diagnosed with osteoporosis, a condition in which bones become weak. He noticed both his parents are taking protein supplements on a regular basis.
One day, he noticed that his mom filled her glass with little milk and then added the supplement. On the other hand, his father filled a glass of milk and added the supplement.
He noticed that a same product is being consumed differently. While her mother just wanted to take a gulp because of the odd taste, his father never minded the taste factor.
He also noticed that his mother needed more calcium and protein supplements for her condition. His sister, who was pregnant, needed more calcium but, she disliked the dairy products.
From here, his journey into balancing nutrition with taste has begun.
Noticing that a large number of women have anaemia, osteoporosis, PCOS, and other nutritional issues, he decided that he can solve this issue not with medicines but through change in lifestyle.
&Me – The Journey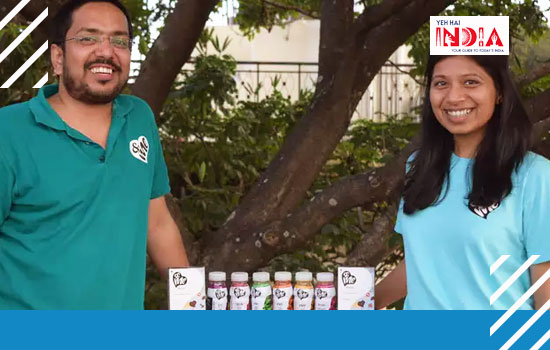 Mr. Ankur soon began to talk to hundreds of women having different problems.
His wife, also the co-founder, Mrs. Sheta Mittal helped him collect and analyze the data scientifically.
The couple noticed that merging Ayurveda with modern science can resolve the issue.
Ayurveda can boost absorption of nutrition in the body and also helps to maintain psychological state of a person.
With this as an operational principle, he started to experiment on Ayurvedic herbs, minerals and vitamins.
At the initial attempts the mixing of herbs resulted in a scary product which many of the colleagues dared to taste.
Before the official launch, it took 1 ½ year of product development to achieve the balance between vitamins, herbs, and minerals.
The key selling point of the products is the balance the products have. They are both medicinal and nutritious for women.
He was able to find a balance between the taste of around 12-15 micro nutrients and around 5-6 herbs after a lot of refinements.
The company has done over 10,000 iterations during the development stage.
Recommended Story – NirogStreet: Creating Aid with Ayurveda through Technology
Women Focus Products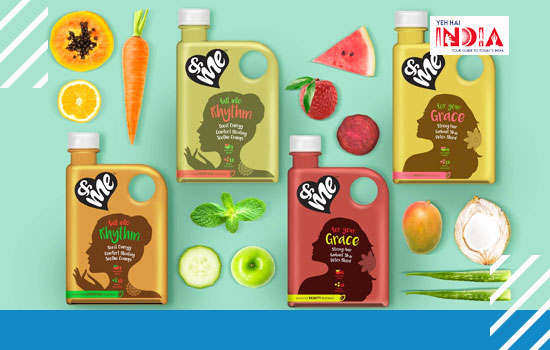 A range of &Me products are aimed at women's lifestyle issues right from puberty to menopause.
Considering how people administer ginger, beetroot juice for menstrual discomforts, Ankur stresses on the point that menstruation is not a disease to be cured. The discomfort is only a lifestyle issue.
Thus, &Me rhythms its products to solve some of the most common discomforts such as fatigue, bloating, and cramps. They also help manage mood swings and anxiety.
The other range of products includes Grace Products, with focus on beauty, hair, and skin. It also has products for blood detoxification.
The company makes sure each of its beverages is combined with taste and health.
All the products are efficient in nutrition and taste. The products do not comprise any extra added calories, preservatives, artificial colours, or sugar.
Sales, Operations and Investment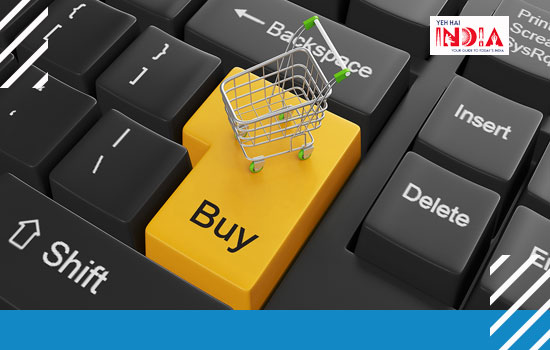 The start-up has drinks that have five Ayurvedic super herbs and around 12-15 minerals and vitamins.
With a mix of fruits and vegetables along with the herbs, the start-up focuses on woman's daily micro-nutrient requirements.
Having people from Paper Boat and Nestle helped the start-up set its position.
The team could target right suppliers for ingredients and packaging materials. They team also got in touch with contract manufacturers with high standards.
Each 200 ml bottle of &Me beverage is priced INR 80 in retail.
The average basket size contains 6 bottles. However, most of the women for PCOS chose monthly packs of 30.
The products are available both online and offline.
The company makes wide sales through its website, Amazon and BigBasket. The products are also available in the retail stores of Bangalore, Delhi, and Bombay.
&Me has raised a follow-on investment from Matrix Partners in 2017, The company has chosen to raise its capital and expand its team, operations nationally and widen its product offering.
The Way Ahead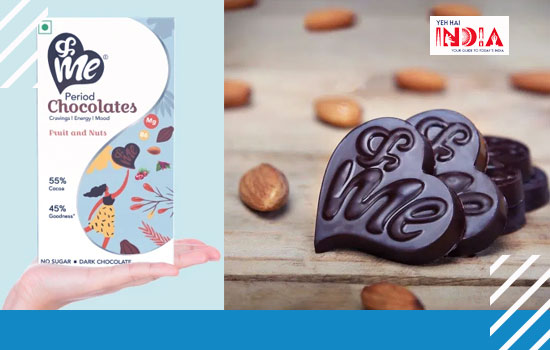 In September 2018, the company launched its sugar-free dark chocolate with Ayurvedic herbs and micronutrients. The product is tailored for Period Health and Urinary Tract Infections (UTI).
After nutrient beverages and chocolates, the company now wants to disrupt women's health sector with menopause cookies along with some other new drinks.
The start-up also aims to raise its capital to expand its operation across the country and make sure the product is available to all those women for a healthy life style change.
Also Read – Kama Ayurveda: Finest Traditional Ingredients from India's Lush Gardens