Let us straight dive into the interesting journey of Ayurvedic Health Startup –NirogStreet.
NirogStreet is an Ayurvedic Health Startup that has a unique distinction of building digital connect between global Ayurvedic entities and doctors through its technology driven platform.
Aspiring to make Ayurveda the first call for people, the company is building a community approach for health and wellness of the society.
Recommended Story – Online Doctor Consultation Services in India
Foundation – NirogStreet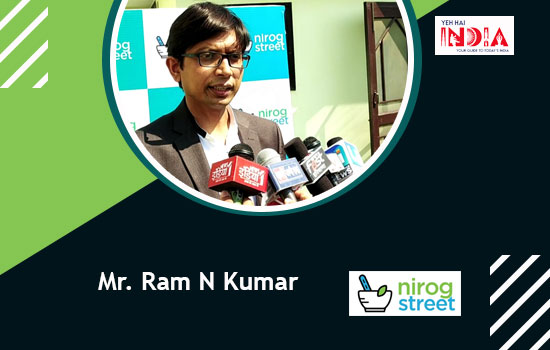 A few years ago, Mr. Ram N Kumar, the founder of NirogStreet had contracted Hepatitis C.
After using multiple Allopathic medicines and treatments, he found no improvement in his condition. Later, upon his father's suggestion, he accepted the treatment of an Ayurvedic practitioner.
Within 6 months, he noticed the initial positive results and continued his treatment. It took another 3 years to completely be cured of the disease. Though the treatment was slow, Mr. Ram says it had worked wonders.
Soon, he began to wonder why people are not availing help from this ancient knowledge. With a purpose, Mr. Kumar then decided to address this gap and began his quest to understand the lost footing of Ayurveda in India.
The EUREKA Moment – NirogStreet
Mr. Kumar worked as a software engineer and was running his own venture. He also worked in the knowledge industry as a director of a think tank for almost a decade.
He has curated knowledge and resources and created a basic framework for his startup.
Finally, in the year 2016, he has launched an online community and commerce platform, NirogStreet, to facilitate Ayurvedic practice in India.
The idea was to build a network of doctors in Ayurveda from all around India to facilitate resources and share knowledge.
Finding the Gaps – NirogStreet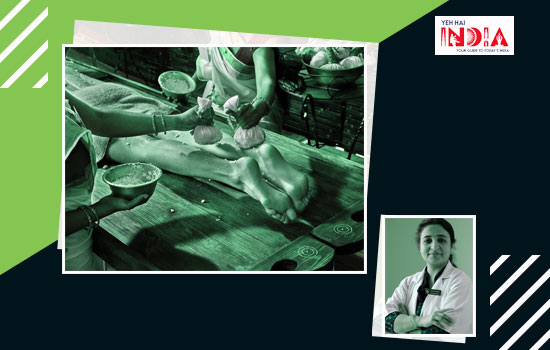 One of the key observations Mr. Ram has made is the "trust gap" in Ayurveda. He believes that people have trust in Ayurveda but they do not trust the Ayurveda doctors or the Ayurvedic Medicines.
The fact that people in India are ready for Ayurveda but do not know which doctor to trust created his vision.
The company aims to bring back people's trust to the Vaidya's by building a network of qualified and experienced Ayurvedic doctors and medical suppliers to position Ayurveda as the first resort of treatment in India.
Unlike many countries, the Indian Medical fraternity does not provide an equal opportunity to opt for Ayurvedic, Allopathic, Homeopathic and Naturopathy medicines or treatments.
Mr Ram states that 'Many nations give equal importance to all kind of systems and are equally covered by insurances. Such system in which equal choices are provided, goes a long way in battling serious diseases'.
He points out saying that unfortunately Ayurveda is one of the most unorganized segments.
Addressing the Gaps – NirogStreet
Well, the ideas of Mr. Kumar ensured that the gap remains no more.
It is pertinent to note that unlike modern healthcare system, the Ayurveda Community in India largely remains unconnected.
Most of the practitioners work isolated. Practically there is no knowledge sharing platform which connects the people with these practitioners.
With the motto "Empower the Doctors, Empower Ayurveda", Mr. Kumar and team spent months building a platform for doctors to connect, exchange knowledge and information, and discuss case studies.
Further, it is providing the doctors access to technology, learning, certifications, and quality medicines in addition to connectivity and integration.
In addition to bring all these practitioners, experts, and their knowledge to one platform, another vision that guides the company is to make NirogStreet a venture that enables robust evidence-based research and innovation platform in Ayurveda.
Mr. Kumar points out that 'India has over 60,00,000 Ayurvedic doctors and over 240 Ayurveda Medical colleges producing over 20,000 graduates every year. Many of them unfortunately do not know that there are specializations in Ayurveda like pediatricians and gynecology'.
By building a network of experts, NirogStreet secures the knowledge of the Ayurvedic wisdom, enhances its knowledge and also influences the next generation to opt for Ayurvedic Sciences.
Recommended Story – Ayurveda-An Overview
Coping Up with the Challenges – NirogStreet
There are major challenges that were faced by Mr. Kumar and his team, mainly –
A major challenge Mr. Kumar and his team faced is connecting doctors of diverse backgrounds from around the country. Language, in particular has been an impediment to establish communication between the doctors. The diverse demographical nature of India has set a significant challenge.
Another challenge the team faced was due to the unorganised nature of the Ayurvedic medical knowledge as the information was limited to the local region or to a specific language. Many parts of India have developed their own practices. We have the Kerala School of thought and also the Banaras School of thought in Ayurveda among many other schools in the regions.
Further, unlike other medical practices, Ayurveda relies on personalised medicines. Every patient has to be looked with a fresh eye and doctors experiment fresh herbs with the patients.
Bridging the Gaps –
To bridge all such gaps, the company started an e-commerce venture where doctors can buy medicines directly from the manufacturers.
To bridge the trust gap between patients and doctors, NirogStreet has further started Certifications for clinics which meet stringent standards. As of now, the company certified around 200 clinics all over the country.
The platform has also launched its own App in 2017 creating greater connectivity and outreach.
Flying High, Reaching Heights –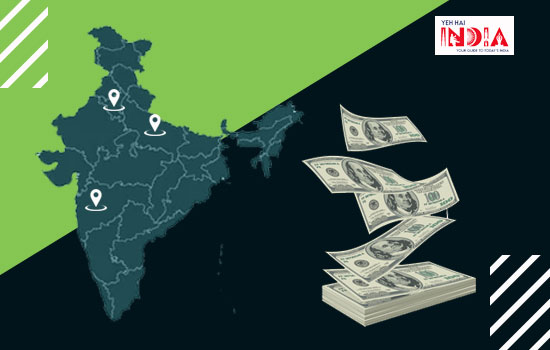 NirogStreet rose its first funding of half million dollars from Spiral Ventures, A Japan base capital firm.
The investment gave the platform a global exposure and gave the Start-up an opportunity to become finalists at Hack Osaka Global Conference, 2019.
The platform further raised $2 million in a pre-series funding led by Wavemaker Partners and Amand Ventures. The startup said it will use the funding for deeper penetration, strengthen technology and digitalise supply chain.
Mr. Kumar has started his venture alone but soon was joined by his two Co-Founders, Mr. Abhishek Gupta and Ms. Shreya Jain.
Mr. Abhishek was running a similar venture Brahma Ayurveda which was taken over by NirogSteet. Mr. Gupta and Ms. Jain now hold the position of CMO and COO at NirogStreet respectively.
Today, the platform has around 50,000 doctors using the app and website on a daily basis and the company has made an adventure of introducing technology to Ayurveda practice.
It is also opening its offices in Varanasi and Kolhapur in addition to NCR Delhi and is going to employee around 60 strong enthusiasts.
Technology can not only connect people and professionals efficiently but also bring in the required changes for effective working of the society.
What do you think of such innovative start-ups; let us know in the comments below!
Also Read – Ayurveda and Its Rising Popularity Around the World