Do you crave a day away from all the hustle and bustle of life with a relaxing massage at an exquisite place? Read on to find out the places in Hyderabad with the best professionals and beautiful ambiance.
What do you do after an exhausting week at work— some socializing, a treat at an expensive restaurant, or drowning yourself in booze at the club?
All these activities are common among young people today and seem like fun and entertaining but will likely leave you exhausted.
So what are some activities which can help you relax and become whole during your restful days?
A bit of self-care and pampering will do the trick to bring yourself back to your best form so that you can handle the next week with ease.
And one of the best ways to pamper yourself is to visit a great spa or wellness retreat.
These places will take you away from the daily hustle and provide you with a rejuvenating experience without damaging your health and wellness. Soothing therapies can enhance your physical and mental health.
So, here are some of the best spa and wellness retreats in Hyderabad:
1. Naturals Family Salon and Spa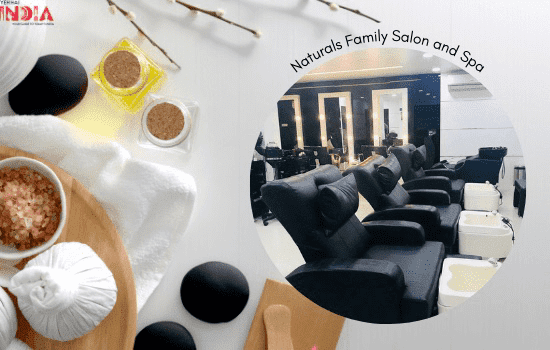 Naturals are a chain of thousands of unisex salons providing skin, body, and hair-related services with therapeutic massage and steam baths.
The highly specialized masseuses deliver the most rejuvenating and relaxing treatments for your body.
Some of their popular treatments are body wraps, reflexology, and body polish. Their outlets are spread throughout the city so you are likely to find one near you.
Recommended Story – Top Dietitian in Hyderabad
2. Aura Spa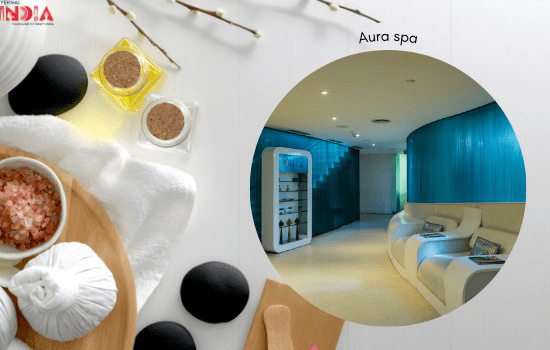 Located in the famous Park Hotel, this spa provides an extensive range of authentic relaxing massages and treatments and is considered to be one of the best spas in Hyderabad.
Apart from the treatments, the elegant decor with comforting lightning and delicate furniture like the ergonomically constructed beds will relax not only your body but also your mind and soul.
The treatments are offered according to season and are performed by qualified masseuses.
The unique design of the spa interior is inspired by the diamonds of the Golconda region and its room has a distinct name inspired by the diamonds in the mines of Hyderabad.
Like its luxury suite called "Darya-i-Noor" has massage beds and chromotherapy whirlpools. The therapists are trained with T'ai chi techniques which teach them to retain correct posture and enhance treatment.
https://www.theparkhotels.com/hyderabad/aura-spa/
3. Pragati Sparsh Wellness Retreat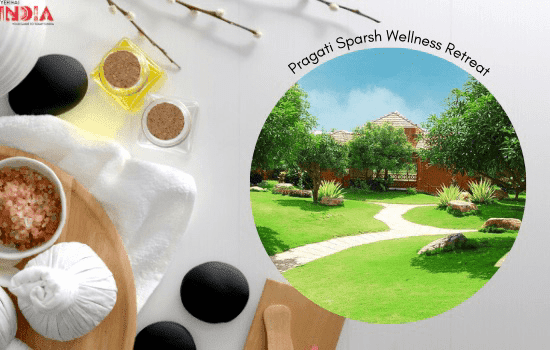 This wellness retreat is situated among the herbal and medicinal ayurvedic plantations whose atmosphere is known to have a positive impact on the immune system of the body.
Numerous people believe that even taking a walk around this glorious plantation can help alleviate several ailments of both acute and chronic types.
This center is inspired by the ancient Vedic ideas of health and nature which is why the building is built in a way that reflects the five major elements of life including fire, water, earth, air, and sky.
There are two different packages including Detoxification packages, Therapeutic massage packages, and Naturopathy to choose from which helps in healing your body from the inside out.
Apart from the Ayurvedic therapies and yoga sessions, you will be provided organic juices made directly using the herbs from the surrounding gardens.
https://pragatiresorts.com/wellness_type/ayurveda/
4. Summer Green Resort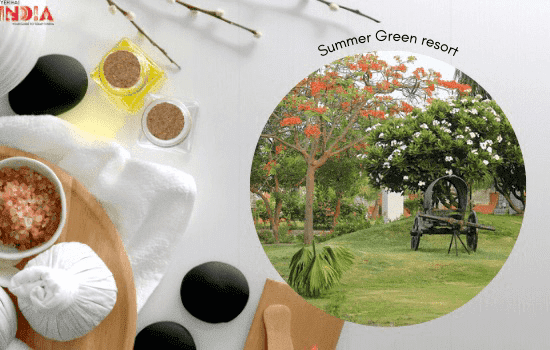 A resort that signifies peace and tranquility, summer green resort offers you a perfect getaway from the exhausting city life.
The magnificent green lawns, aromatic mango and coconut trees, and greenery all around make it a perfect tropical retreat.
The Anandam Massage Centre offers ayurvedic massages with Keralite techniques and herbal ingredients.
Along with massage therapy, you also get to experience the serenity of meditation in the Bliss Meditation Centre.
https://summergreenresorts.com/
5. Mrugavani Resort and Spa
Mrugavani resort is a perfect blend of modern and traditional.
Encircled with greenery and natural beauty, the resort gives you the perfect distraction from your tedious daily life.
There are 45 rooms, all of which provide different types of ayurvedic therapies which are great for your mind and body.
The Ayurvedic masseuses provide authentic herbal massages based on Ayurvedic principles which are known to heal the body and purify the mind from all kinds of negativity.
6. Aalankrita Resort and Spa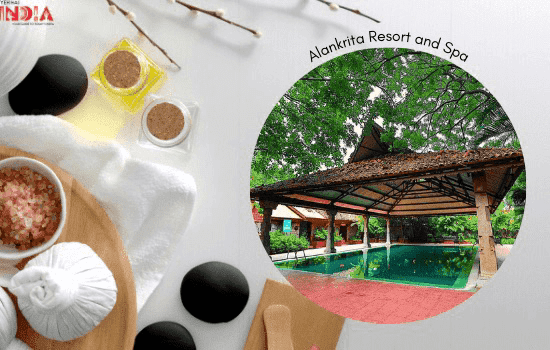 This resort provides the perfect retreat in the midst of nature with lush vegetation.
The peaceful location along with the serene beauty that reflects the cultural beauty of the city of Hyderabad itself will enchant you to the core.
The healing massages provided in the spa are based on the principle of restoring your energy level which can help you achieve your long time health and wellness goals.
Inside the retreat, there is the penthouse couple massage studio, steam, and sauna rooms Adam and Eve massage studio which provide different types of services according to your needs.
There is a stunning Thai garden in which the massage tables are set and the massages are done using healing herbal body scrubs with beneficial Ayurvedic properties.
Therefore, this getaway provides you with the best of natural beauty and a luxurious ambiance.
7. O2 Spa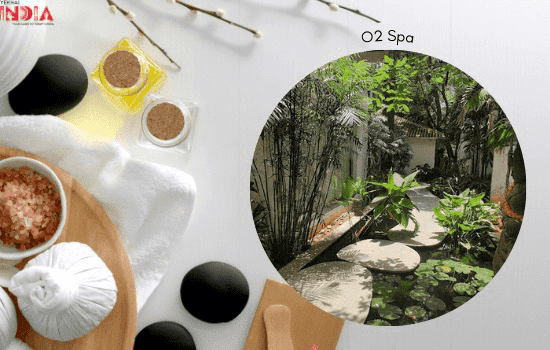 The O2 Spa has several offices throughout the country and provides specialized massage and spa services that are aimed towards stress relief and improving blood circulation.
They offer attractive packages for men and women. The treatments offered here relax the muscles, lower the blood pressure and improve recovery after injury.
Precious Time Together, Jet Lag Recovery Package, Male Escape, Oriental Exotic Retreat, are some of the exciting packages offered by the O2 Spa.
8. The Fifth Element Spa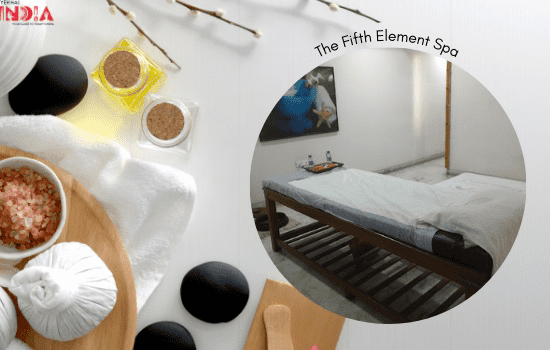 They offer body polishes, massages, body wraps, and facials by qualified professional masseuses who provide you with the ultimate rejuvenating experience.
The specialty of the spa is the Balinese massage combined with aromatherapy and acupuncture which is known to have several benefits for the human body.
The special Thai Traditional Body Wrap is a must-try at this place in which an exotic recipe of authentic Thai herbs, white mud, and milk is used.
Apart from improving your body from the inside, your body is also nourished from the outside with natural skincare products including oils, creams, and lotions for complete care.
9. Mirrors Spa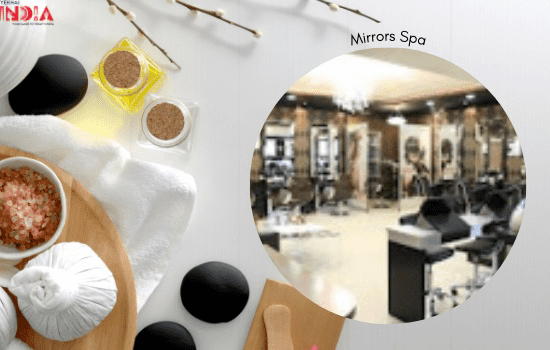 This exotic getaway is preferred by some of the famous figures including celebrities, models, business class people, and movie stars because of their excellent service and ambiance.
It's one of the best experiences you can ever have at a wellness retreat or a spa.
Only products from very reputed brands are used for the therapies. The organic oils and lotions give your skin the perfect illumination from the inside.
A luxurious ambiance will help you relax after a hard day at work coming to your mind and body. Moreover, this spa provides you with a beautiful view of Hyderabad city.
Conclusion:
So these are some of the best wellness retreats and spas in Hyderabad. Now and then, we need a break from our hectic life and healing experiences like those offered by the retreats and spas are important to maintain our energy and health. So take the well-deserved break and visit a fine getaway on your next holiday!
Also Read – Best Places To Eat In Hyderabad