A break from the crowds of Delhi to relax and unwind is the ultimate dream of every person living in or visiting the capital city.
Do you want to run away from the hustle bustle of the city and just relax for a moment? If the answer is yes, then this article is going to be your saviour.
Wellness retreats and Spas are the best way to give your body the rest it needs.
From healing therapies, delicious healthy meals, meditation, counselling, yoga and much more, retreats offer a healthy and fun alternative to a regular holiday break.
They are unique as they allow you to truly harmonize and unplug your body. Further, helping to get your natural rhythms back on track.
If you're a resident of Delhi, then these are some of the best spas and wellness retreats you can visit to have a nice quality time with yourself. So, stop procrastinating and give yourself a short me-time break.
10 Best Spas And Wellness Retreats In Delhi
1. The Roseate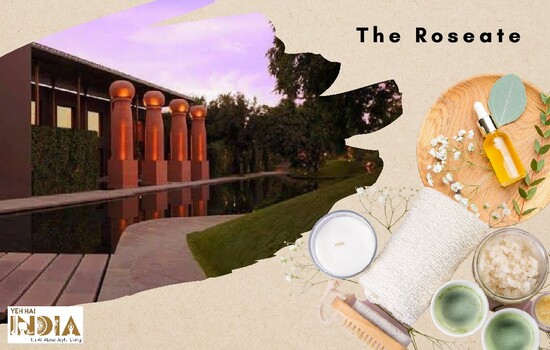 An urban oasis that seamlessly intertwines the visual language of nature with magnificent architecture, the Roseate, New Delhi evokes the rich heritage of Delhi with eight acres of lush greenery and calm waters crisscrossing the length of this luxurious Delhi resort.
It is the quintessential escape from busy city life. The Roseate embodies a new spectrum of hospitality, but is only a few minutes' drive from the airport, corporate centres, embassies, shopping malls and markets in Delhi and Gurgaon.
This luxury resort in New Delhi offers spacious and elegantly furnished rooms and suites, as well as an exquisite selection of food and beverages in all gastronomic concepts.
The well-appointed rooms, banquet rooms and picturesque surroundings of the resort offer a multitude of possibilities for meetings, conferences, and events.
You can also enjoy their luxury Aheli Spa which encompasses services like body rituals, scrubs, facial, wraps and much more. Their treatments are a mix of different wellness philosophies such as Ayurveda, Yoga, and therapies from Indonesia, Thailand, and Europe.
Recommended Story – Top 9 Spas In Hyderabad – Taking 'unwinding' to the next level!
2. The Imperial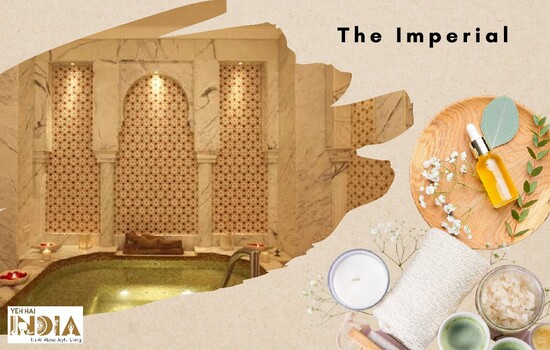 The Imperial Hotel Delhi, a luxury hotel, has an impressive heritage interwoven with colonial elegance and inhabits its modern delivery of class and old-fashioned grandeur. The royal palm trees leading to the terrace are an integral part and witness to the creation of Delhi.
Imperial Spa has everything to keep the visitors satisfied with its well curated packages that are centred on providing the best from the rest in terms of healing and therapies.
Their team of seasoned practitioners know that skilful healing touch, an enriching environment, cleanliness, exercise, yoga, massage, good nutrition, and deep relaxation are the essential elements for maintaining the well-being of body, mind, and spirit.
Sufi, their award-winning signature product brand, includes 100% organic massage and bath oils for our signature therapies and is available in retail stores.
Their menu includes traditional Ayurvedic consultations and therapies, as well as world-class skin care for optimal care and beauty. The Hydrotherapy Suite for Steam, Sauna and Whirlpool is free for hotel guests.
Also, The Imperial Salon is an area of ​​incomparable beauty away from the hustle and bustle of Delhi life with powerful Kerastase hair care, refinement and beautification services for women and men, traditional Indian head massage and a dedicated SUFI room for women. to our exclusive massages and body treatments. for out of town guests.
3. Awaken Inner Buddha Yoga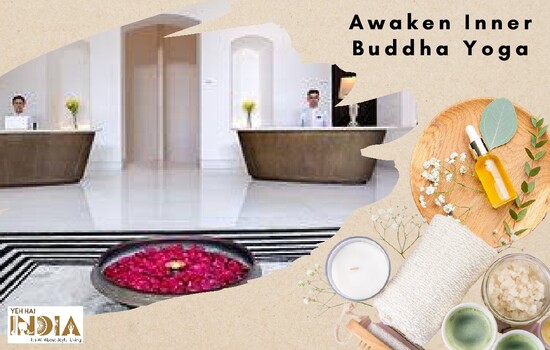 Founded and led by Master Vidhi Chhariya, the teachings took place in 2008 in Oslo, Norway, followed by several other countries and cities during his personal visit to Europe.
Inspired to share the wisdom and knowledge of yoga and healing techniques, to meet people along the way and bring them closer to Indian culture, the concept came to life with this instrumental journey.
A few years later, they are teaching courses, conducting workshops and retreats, and providing healing therapies and training in more than 40 countries around the world, with their headquarters in New Delhi, India.
Awaken Inner Buddha Yoga is not a typical spa. It doesn't have a spa space rather the therapists come at your place so that after therapy you can relax undisturbed by traffic, pollution, noise, or electronic disturbances in the luxury of your own space.
All therapies are carried out comfortably at home or in the hotel room. After the therapy is finished, the therapist leaves and you must rest for at least 30 minutes.
This allows excess energy in the body to calm down and bring it back into balance. They have therapy options like Chakra healing, Transcendental therapy and much more.
4. Sawadhee Traditional Thai Spa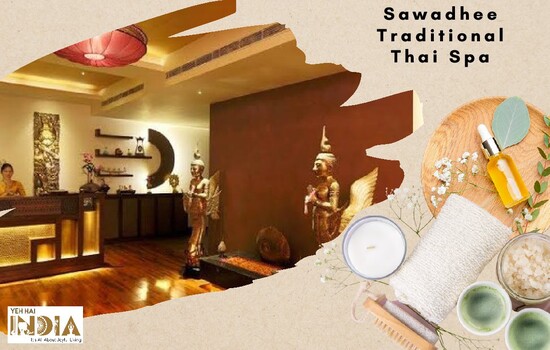 Sawadhee is about living, enjoying, and appreciating each moment while creating a personal path to health and wellness. Their wellness programs focus on balancing and rejuvenating the body, mind, and soul.
They work devotedly to enriching your entire life through the introduction of new experiences and the restoration of balance. The therapies focus on relaxation and stress relief, general wellness, fitness, and anti-aging.
Also, they offer a variety of wellness and massage services to pamper the skin and body and provide therapeutic benefits including pain relief for sore muscles, improved blood flow, skin tightening, stress relief, and relaxation for the mind and body.
The exotic and serene setting of this spa gives ample opportunities to clients to enjoy the five star service that combines traditional healing techniques with Thai techniques.
5. Chi, The Spa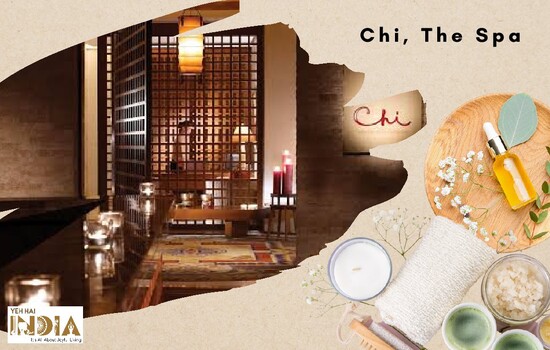 Chi, The Spa at Shangri-La`s-Eros Hotel, New Delhi offers a broad mix of therapies that will invigorate you. Chi is the universal life force that controls personal well-being and vitality.
It is believed that "chi" must flow freely in the body for people to maintain a state of complete well-being. Choose from a variety of treatments to help you find your chi and restore balance and harmony to your body.
Chi, The Spa is spread over 20,000 square meters and has 5 spacious treatment rooms, including a special suite for couples. The spa products used are organic, natural, and include internationally renowned brands such as Omorovicza and Zents.
6. neoVeda Spa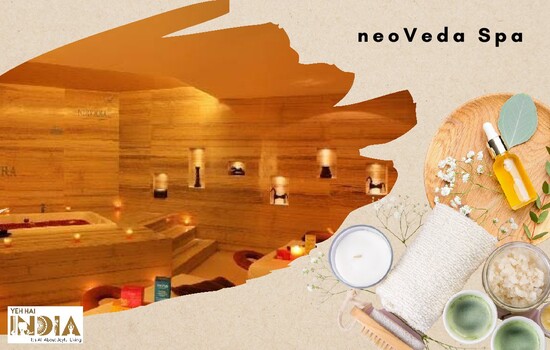 The neoVeda spa welcomes you to a new dimension in the world of health, wellness, and fitness. neoVeda Spa, based on the concept of the new Ayurveda, presents the modern translation of ancient Indian knowledge about life and well-being, and takes you on a journey of self-discovery.
This epitome of luxury embodies the time-honoured powers of Ayurveda with a modern influence to heal and regenerate, relax, and invigorate. It is a haven of peace and tranquillity in a modern environment for those who want to regenerate body, mind, and soul.
An exclusive paradise filled with exotic scents, essential oils, spices, and floral fragrances, designed to enhance, and optimize the entire "mind-body experience" and remove the layers of daily stress.
The serene setting includes sleek, modern designs in warm, earthy, and soothing aquamarine tones and is a luxurious spa retreat for the inner being.
The luxurious 7000 m² area houses a state-of-the-art gym and offers a variety of classic and modern treatments, massages, scrubs, wraps, facials, baths, hand and foot care, toning, slimming, and firming techniques.
Recommended Story – 6 Best Spas And Wellness Retreats in Gurgaon
7. Aura Heritage Spa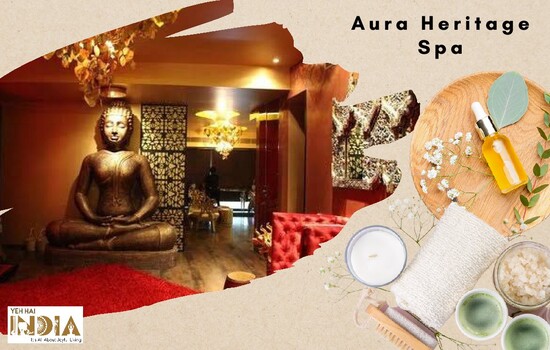 The Aura Heritage Spa is a place where tranquillity surrounds you. A place where the limits of reality and fantasy merge in harmony. Well-being surrounds you; time stands still, and deep relaxation extends.
Wrapped in an oasis of calm, it is easy to forget that you are in the heart of a busy city.
The calm and meditative atmosphere of the spa allows you to embark on a personal journey towards relaxation. Also, It has body treatments like Balinese Massage, Aromatherapy Massage, and Classic Swedish Massage.
8. Red Orchid Spa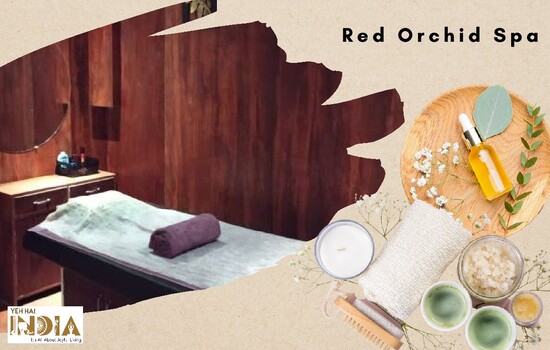 Here is another brilliant place to maximize your comfort and relaxation away from the noise and pollution in Delhi. Red Orchid Spa is an amazing destination to fulfil all your health goals.
This place located in Mahipalpur area offers a perfect chance to rest, relax and get the best of health and rejuvenation through a combination of massages and other healing therapies.
Red Orchid Spa gives you plenty of options to help you deal with stress and anxiety caused by tight work schedules. Get all the pampering you deserve in this spa and let your mind and body be free from the burden of living in a crowded and happens ng city.
9. Tree Of Life Spa And Wellness Resort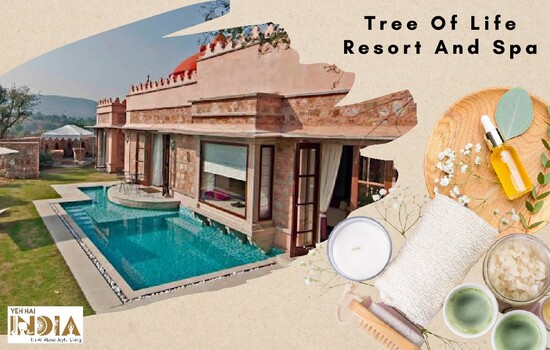 Tree Of Life Resort and Spa is a secret hideout situated in Jaipur, just five kilometres away from Delhi, is a wonderful place to rewind and spend your weekends peacefully.
A visit to this healing resort not only heals your body and mind with a it's beautiful healing packages, but also adds an interesting twist to your holiday with activities like village biking, hiking and staying with the elephants.
This place offers a perfect blend of health and adventure to absorb all the negativity you've been carrying in your routine city life.
The spa experience is a one of a kind package that accompany's yoga and meditation sessions to let you connect with your inner being and makes you forget about the worries in your life.
10. Heritage Village Resort And Spa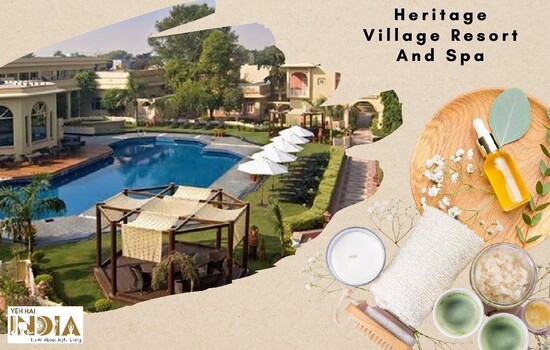 Heritage Village Spa and Resort in Manesar is a perfect spot to treat yourself with Rajasthani luxury that not just cures restlessness and anxiety, but gives you an unforgettable chance to experience the heritage of Rajasthan.
Here, you can feel completely at ease and meditate in the lush surroundings to calm down and enjoy the beautiful sights nearby.
It's an excellent place for weddings and vacations for those wanting to benefit from the luxury of a Spa at the same time.
These are some of the best spas and wellness centres in Delhi.
At any point, if you chance on visiting Delhi, do take time to visit one of these luxury Spas to rest for a while in between your trips around the city.
Also Read – 10 Best Spas And Wellness Retreats In And Around Mumbai