If your daily monotonous life has led you to feel out of place recently then visiting a wellness retreat or a soothing spa may be the best fix.
Gurgaon is one of the most modern and posh cities in India which is rapidly developing and attracting people from all over the country through its impressively growing economy.
However, such rapid growth comes with a great deal of pressure on its people, and with great pressure comes stress, ultimately leading to poor mental and physical health outcomes.
Therefore, one needs to escape from their regular stressful life. So give yourself the opportunity to rest, relax and show some self love by visiting some of the best wellness retreats and spas in the city.
Gurgaon's Best Spas And Wellness Retreats:
1. Annamayya Wellness Ayurvedic Treatment Center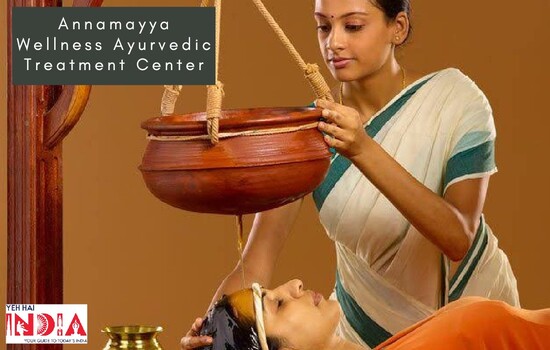 Annamayya Wellness Center is located in Global Foyer, Golf Course Road, Gurgaon. Many different types of ayurvedic services and therapies meant to relax and enhance your health and wellness including all natural facials, ayurvedic panchakarma therapy, stress relief management and Abhyanga treatments are available here.
Various types of ayurvedic specialized hair and skin treatments, pain relief treatment, weight loss treatments and ayurvedic therapies are also offered at this healing center.
Address:
111 & 112, First Floor Global Foyer, Golf Course Road, Sector 43, Gurugram, Haryana 122002
India
Recommended Story – All About Ayurveda in Indian Culture
2. Sri Sri Ayurveda Wellness Center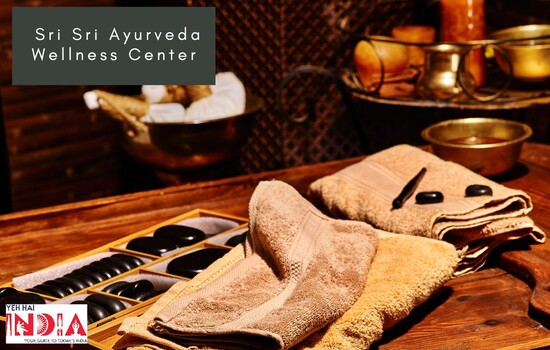 This center comprises a team of qualified ayurvedic professionals with an experience in removal of toxins from the body and providing natural cures for different types of lifestyle disorders.
All therapists are trained at Sri Sri Ravi Shankar ashram in Bangalore, one of the most renowned ashrams.
One can visit this center for ayurvedic treatments and therapies related to weight loss, hair fall, stress, joint pain, arthritis, mental ailments, insomnia, high blood pressure, back pain, migraine, asthma, heart problems, allergy, skin disorders, digestive problems, kidney and liver problems and spondylitis.
The therapists use panchkarma treatment to cure diseases. Panchakarma treatments include Nasyam, Abhyanga, Virechan, Netra Tarpan, Udavartana, Vashti, Pichu and head and foot massages.
Address:
22 Jacaranda Marg(Back Side), DLF Phase-II (Near Sikanderpur Metro Station) Gurgaon, Haryana
3. The Leisure Spa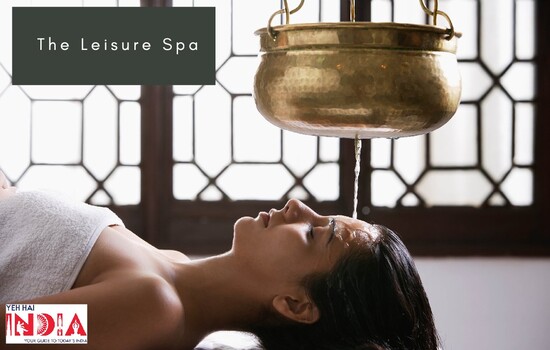 The Leisure Spa is a cozy and comfortable spa located in Gurgaon offering unique and specialized skin treatments with their unique skin formulas combined with mystique and relaxing music which will provide you much needed escape from the hustle and bustle of city life.
Several types of holistic therapies are also available including Thai, Balinese and Swedish massages. The Balinese massage is famous and sought-after by many people as the massages revive all your senses and provide you an incredible and relaxing experience.
The spa services are provided by trained professionals which guarantee world class quality and the best rejuvenation experience along with perfect skin care. Hair removal services are also offered in this spa.
Address:
208-210, IInd Floor, JMD Regent Arcade, MG Road, Gurgaon 122002
4. Ayurveda Kendra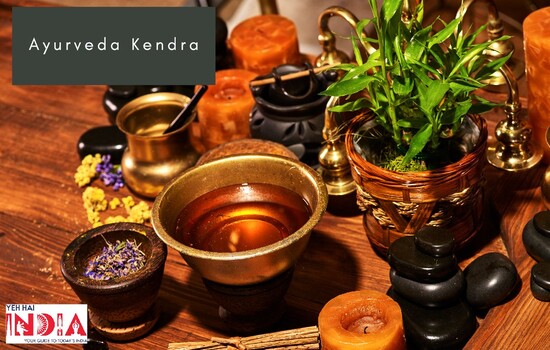 The Ayurveda Kendra is run by an experienced Ayurvedic doctor Mrs. Sudha and provides many holistic treatments using ancient ayurvedic medicines and herbs.
This relaxing and healing center is located near Galleria market in Gurgaon. They also offer many treatments other than the traditional ayurvedic therapies like abhyanga massage, panchkarma therapy, herbal steam and shirodhara therapies.
According to the clinic, all these therapies can be effective in treating many commonly occuring chronic conditions.
People can opt for specialized packages having treatments customized according to the needs of the patient including migraine, diabetes, hypertension, asthma and epilepsy.
Other regular treatments which anyone can get includes rejuvenation therapy and detoxification therapy which has anti-aging and vitality increasing benefits and may also help with weight loss. Therapies for managing stress and depression are also available.
The center has a cozy and relaxing atmosphere with modern facilities and ensures the maximum level of comfort and value for money.
The services are provided to the customers both for short and long durations. A pharmacy within the Kendra ensures that you easily get all your ayurvedic medicines. The staff is hospitable, friendly and maintains a high level of cleanliness.
Address: 1601, DLF City, Phase-IV, Near DLF City Club & Galleria Market, Gurgaon 122002
Recommended Story – Top 10 Wellness Retreats and Spas in India:Relax & Rejuvenate
5. Tattva Spa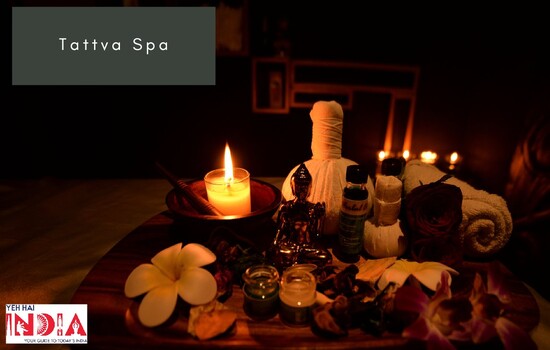 Tattva Spa is another famous heling centre in Gurgaon located in the Lemon Tree hotel. The treatments offered in this spa are based on ancient Ayurveda which aims to balance all the five elements of the body in order to maintain maximum health and harmony from inside out.
Among all the treatments they offer, the most famous and rejuvenating one is the sparsh massage performed with honey, milk and essential oils which renews the skin and relaxes the mind.
Another famous service is Thai yoga massage which is a combination of different yoga poses and Thai massages that focus on different pressure points in the body to eliminate stress.
The spa offers many unique and relaxing beauty services with beauty elixirs to improve the sense of wellbeing in the customers.
The head and back massages are perfect to relax after a tiring day. There are other specialized packages including "Express travel energizer massage" which you can opt for if you are having travel lag and want to completely overcome the stress in your mind and body.
Address:
48-52, Leisure Valley Road, Sector 29, Gurgaon 122002
6. The Four Fountains Spa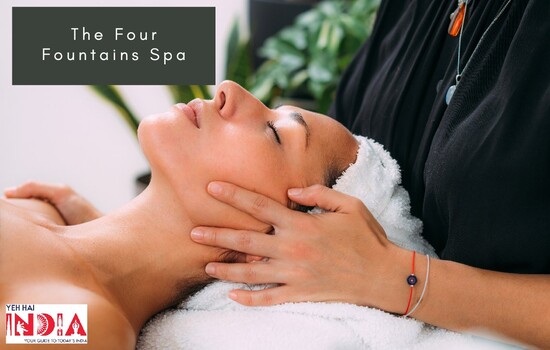 Situated at the heart of the city, in the midst of the cacophony of this industrial city, Four Fountains Spa center is a favorite de-stressing place for working people.
It's an excellent place to rejuvenate for working professionals and executives who are slaves to their daily routines and work schedules leaving them tired and unable to function at their full potential.
Therapies provided at the spa aim to de-stress people with their specialized treatments. De-stress packages are specific to solve the exact problem that the customers are facing and there are different treatments for anxiety relief, pain relief, insomnia, anti-fatigue and immunity boosting.
One of the famous signature therapies offered by the center is the "Pain relieving scrub massage".
Another famous treatment is the "Car commuters package" which is aimed at de-stressing people who are traveling daily and are a victim of traffic, noise and air pollution.
The "AO Detox" package offers scientifically proven sound therapy to remove free radicals in the body which are toxic in the long-term and increase stress levels to cause cell damage leading to poor physical and mental health.
One gets added benefits and attractive discounts through the membership program.
Address:
1st Floor, Unit No C-12C, Super Mart 1, DLF Phase IV, Gurgaon 122002
Conclusion:
These are some of the best spas and wellness centers in the city offering ayurvedic treatments while others offer International therapies and massages. Most of them have developed their own signature therapies.
To get relief from your stressful life visit these centres and transform your inner state of being with their specialized therapies and treatment packages!
Also Read – Top 9 Spas In Hyderabad – Taking 'unwinding' to the next level!