Are you searching for your next getaway to escape your monotonous daily life and destress?
Then you should probably consider trying a spiritual retreat.
Today, life is so fast paced that people don't have time for themselves.
You may think that going to the club or other fancy places during the weekends, wearing sophisticated clothes, taking pictures, posting them on social media is the ultimate way of having fun.
But have you ever walked out of those clubs or fine dine restaurants feeling fulfilled?
If not then probably you should reflect on your idea of having fun, maybe, think of including a bit of self care in it.
Superficial charm helps us feel good for a while but never makes us internally content at the end of the day.
That is because our inner soul does not get satisfied with worldly charisma and glamour.
For reaching out to the inner part of your soul you need to experience spirituality.
You can do it yourself on a regular basis at your home through practices like yoga and meditation.
But sometimes it is good to get away from it all and give yourself the gift of a beautiful spiritual retreat.
In India, there is no dearth of places where you can immerse yourself in the exceptional experience of cosmic spirituality.
Here, we have curated a list of some of the best spiritual retreats in India –
1. Satvik Sadan: Uttarakhand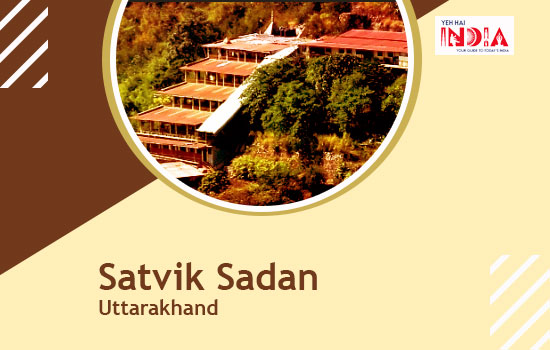 Satvik Sadan is situated in Uttarakhand and offers a perfect retreat through Vedic wellness approaches.
Vedas are the most precious resources of ancient knowledge of India, which contains all the traditional wisdom gained by our great rishis.
The Vedic knowledge can be used as a guide to help us gain immense spiritual awakening within oneself.
The center uses yogic science to help a person achieve inner peace through complete emotional, psychological and spiritual therapies.
They offer lifestyle management, Ayurvedic massages, yoga theater and other luxurious services.
Recommended Story – Spiritual Gurus Of India And Their Teachings
2. Tushita Meditation Centre: Himachal Pradesh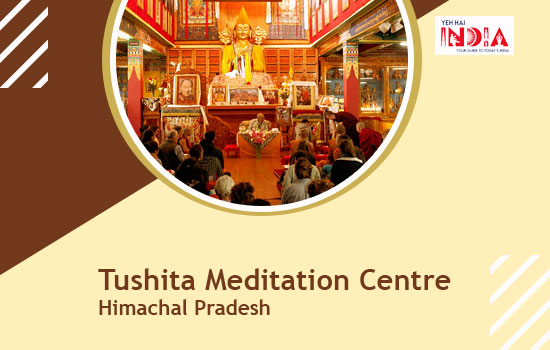 This meditation center is located in the stunning hills of Northern India.
It is a famous destination for those who are seeking spiritual knowledge and practice of Buddhism, one of the ancient religions of India.
Buddhism teaches us several important principles about life and guides us towards the path of enlightenment.
The center is not strictly classified as a retreat but it provides an extremely peaceful and productive environment for gaining knowledge and practicing the principles of Buddhism.
You can take a 10 day introductory course in Buddhism which can help you train yourself to deal with negativity, build positive enthusiasm, and discipline in personal life.
3. Ashiyana Yoga Retreat: Goa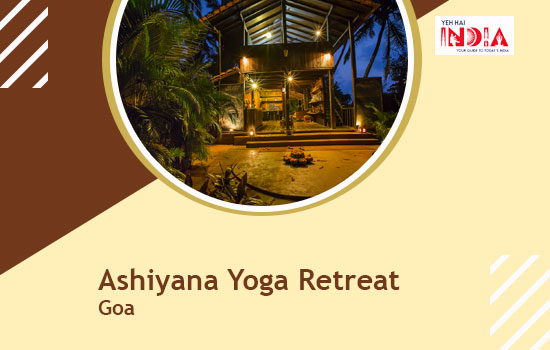 Ashiyana Yoga Retreat is located in the beautiful seaside state of Goa and offers several spiritual experiences and holistic therapies like yoga and meditation.
It is a perfect destination for someone looking to escape a monotonous life and being mesmerized by the unparalleled beauty of nature, beaches, forests, sea and sunshine.
They have three types of packages ranging from 7-days to 21-day stay.
They also have beautiful tree houses, villas and beach huts that can help you feel close to nature and relax your soul completely.
4. Yoga Ashram: Uttarakhand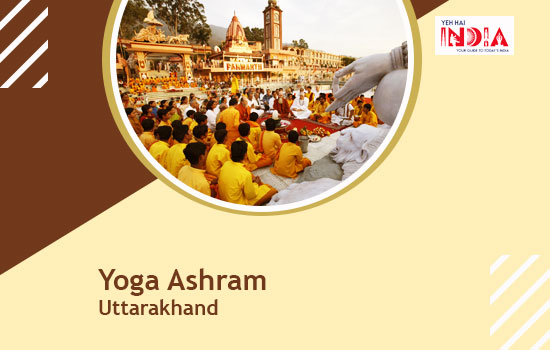 Uttarakhand has several eminent spiritual centers and Yoga Ashram is one of them.
It is located in Rishikesh which is a famous religious destination of Hindus.
They offer many services like yoga and wellness packages which aim to improve the overall well-being of a person.
They also provide customized plans pertaining to the needs of an individual and their accommodation is simple, hygienic and includes delicious vegetarian meals.
Satsang and meditation are a regular part of the day in this soothing spiritual retreat.
5. Blue Mango Retreats: Himachal Pradesh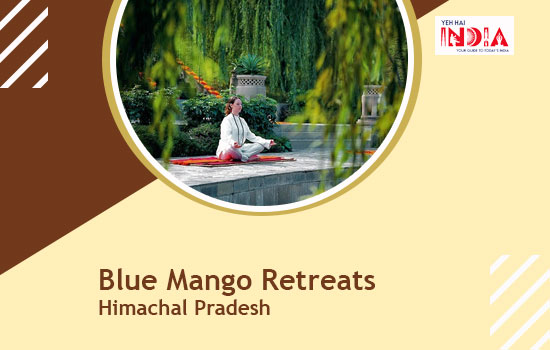 The Blue mango retreat is located in the exquisite Spiti valley in Himachal Pradesh, surrounded by ravishing scenic beauty.
People from all over the world come to this retreat for mental and physical therapy.
They provide a soothing environment where you can spend your time in solitude, rediscovering yourself, your purpose and your understanding of the world.
You develop a deep connection with yourself and your surroundings.
They offer different types of meditation therapies like Tibetan Meditation, Guided Meditation, Moonstar Light Meditation and yoga.
Moreover, the food provided here is completely organic, free from any kind of chemical adulteration.
They also provide green therapy and yoga therapy for a complete spiritual retreat experience.
6. Ashtanga Vinyasa: Karnataka and Kerala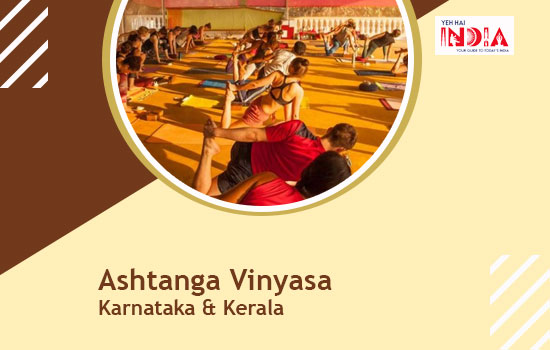 Ashtanga Vinyasa has two different branches, one of which is situated in Mysore in Karnataka and another one in Varkala in Kerala.
They provide different types of meditation programs and includes Osho meditation that helps create a balanced inner spirit without overindulging and also without completely giving up worldly pleasures.
They provide Yoga classes, Ayurvedic therapy and other courses.
No spiritual program is complete without healthy balanced, nutritious meals so they make sure to arrange perfect meals to sooth the body.
Tours and excursions are also provided where people can visit different spiritual destinations across the country.
7. Shreyas Retreat: Karnataka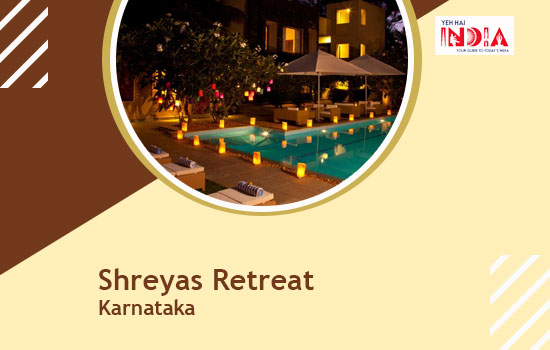 Bangalore is mainly known for its IT industry and isn't the place that you would expect to have a spiritual retreat.
Shreyas Retreat offers the fast paced city dwellers spiritual comfort and get away.
They offer different types of Ayurvedic massages which help to balance the chakras like the choorna pinda sweda and shirodhara Ayurveda.
Different types of yoga are also taught like Hatha yoga and Ashtanga yoga.
The main focus of this retreat is on the yoga and use of Ayurveda for attaining optimum spiritual joy.
They provide different packages like 'Wellness for the Soul Package', 'the Joy of Giving Package' and 'Ayurvedic Rejuvenation Package'.
Recommended Story – Spirituality in India : What it means, its evolution & the Gurus
8. Isha Foundation Ashram: Tamil Nadu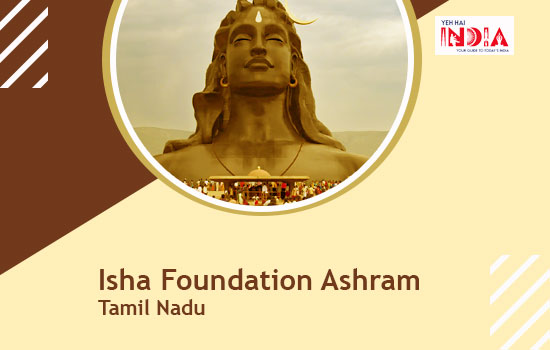 Isha Foundation Ashram is situated in the state of Tamil Nadu and has been operating since 20 years. It provides yoga programs of different lengths ranging from 3 to 7 days.
The main focus is on the Isha Yoga technique.
Apart from the yoga courses, Ayurvedic therapies are also provided which focus on balancing the chakras and healing a person from the inside out.
They serve delicious and healthy meals to the visitors who enjoy complete revival of their spiritual energy, in the guidance of the spiritual practitioners.
9. Ananda: Uttaranchal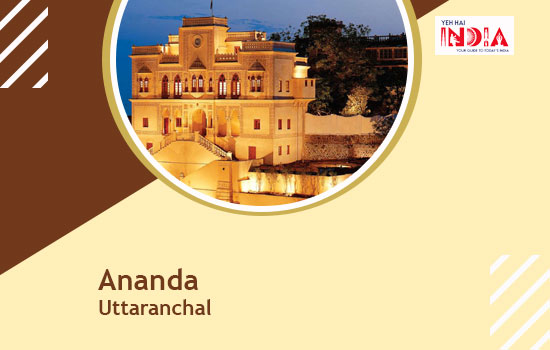 If you want to enjoy the marvellous scenic beauty of the majestic Himalayas along with spiritual bliss then this is the right place for you.
In this retreat you are going to be taught the "Bihar School of Yoga" techniques. They offer various types of courses in meditation and shuddhi kriyas.
Shuddhi kriya are the specific yoga practices that help in decontaminating the body and mind.
They also provide numerous luxurious and relaxing services like spa and other rejuvenation services.
They have different types of packages for different individuals like weight-loss, stress management and yoga detox.
More than 80 types of Ayurvedic beauty and body treatments are provided by the place along with luxurious accommodation equipped with amenities for a comfortable stay.
10. Yoga Vidya : Karnataka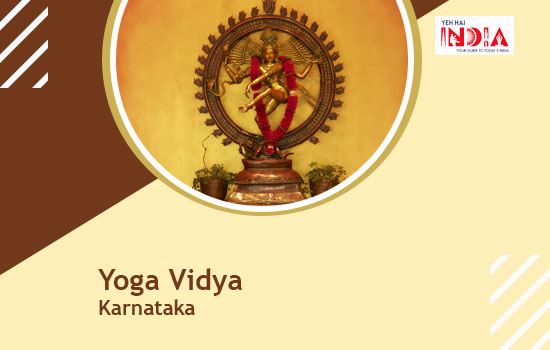 Yoga Vidya is situated in Karnataka and offers different levels of yoga courses great for both beginners and advanced level practitioners.
You can enroll for the two week long "Yoga Immersion Retreat" program for beginners.
If you are new to yoga then this plan will be perfect for you. You will get to learn deeply about yoga and how it influences your life in a positive way.
The course consists of detailed description of the theory of yoga and instructions on yogic practice and lifestyle.
Patanjali Yoga Sutras and Ayurveda are important parts of learning yoga along with developing the habit of meditation.
The meditation technique taught here is coupled with art for achieving a blissful effect that transcends all known dimensions.
Which spiritual retreat is going to be your first go-to destination for an unforgettable spiritual experience?
Also Read – Kumbh Mela 2021 – The Myth, The Rituals, The Experience