Spirituality is the only thing that separates a human being from an animal.
What is spirituality?
For some, it is the process of attaining complete self awareness by identifying a consciousness that is higher than the physical form of existence, for others, it may be more of a lifestyle change which makes them a better version of themselves and helps them to develop more compassion for others.
India has given birth to many ancient religions and practices that focus on the development of spirituality in a person. Most Indian religions like Hinduism, Buddhism, Jainism, etc. focus on developing a spiritual level of consciousness within oneself.
In today's modern world, people are getting too busy and detached from themselves and the world around them. Many people believe that materialistic things are not enough to bring joy and fulfillment in life and they are in search of something more important called self-realization. The spiritual Leaders (Gurus) of India help people to attain this state of satisfaction in life.
Recommended Story – Spirituality in India : What it means, its evolution & the Gurus
Today, our spiritual gurus are famous all over the world for promoting their practices and ethics. Many people irrespective of religion, have become ardent followers of these gurus in search of the light they were missing throughout their life.
So, let's learn more about some of the most eminent Spiritual Gurus of India and their valuable teachings.
1.Shri Shri Ravi Shankar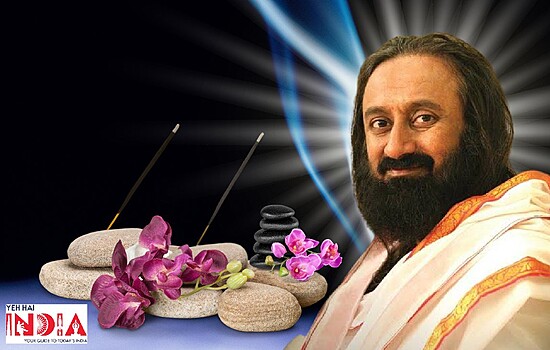 He is one of the most famous spiritual leaders in India and over the world.
He founded the NGO called "Art of Living" with the goal to support people who are economically and socially backward. Apart from that, he is also known for the International Association For Human Values which aims to boost global values among people irrespective of race, nationality or religion.
According to him, spirituality is the only path to magnify basic values which makes human life more satisfying. Love should be for every person irrespective of any particular religion, race, culture, ethnicity and also for other conscious creatures like animals.
He believes that it is important to ask the question "Who Am I?" to understand your purpose for existence. And once a person understands their purpose for existence, no matter big or small, he finds fulfilment in life and he should keep seeking the same question always to find new answers and new purposes.
His dream is to build a world where people are content with themselves and with others. All his teachings focus mainly on spiritual development and not any religious ideologies.
2. BK Shivani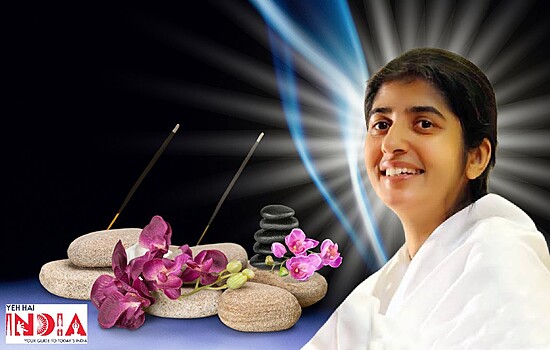 She is popularly known as Sister Shivani. She is a teacher of the Brahma Kumaris World Spiritual University and a famous spiritual guru all over India because of her strong motivational courses and seminars.
Her show was aired on Aastha channel in 2007 and since then she has been gaining more and more popularity. Interestingly, Shivani does not have a religious background and she is actually an electronic engineer. She is married and also has a software business.
She thinks that materialistic satisfaction is not enough which made her seek answers to deeper questions of life and she got them through meditation. She promotes the same for her followers to help them gain self awareness.
3. Sadguru Jaggi Vasudev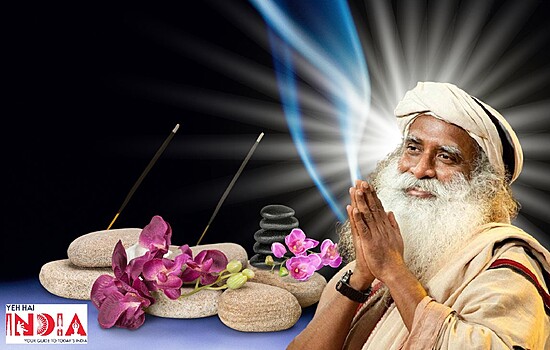 Sadguru was born to mother Sushila and Doctor Vasudev in Mysore. He was very young when he started taking yoga classes and practicing yoga regularly. He completed a Bachelor's Degree in English literature.
Even though he gained an early success in his life by becoming an eminent businessman at the age of 25, it didn't satisfy him enough and he decided to seek a more gratifying purpose in life.
He started promoting the practice of yoga and spirituality. He became a yoga teacher. Then went on to become a popular motivational speaker to regular Indians and he is thought to be one of the most modern Yogi of India.
He is known to have answers to every question which is asked by his followers and others viewing his shows.
Many famous personalities have questioned him to which he has always given a very apt and descriptive answer. His charming personality and modern way of delivering thoughts has made him one of the most popular gurus among the Indian youth.
His charisma is such that people who never took much interest in yoga or any spiritual practices seem to be quite fascinated by these topics after listening to him.
4. Osho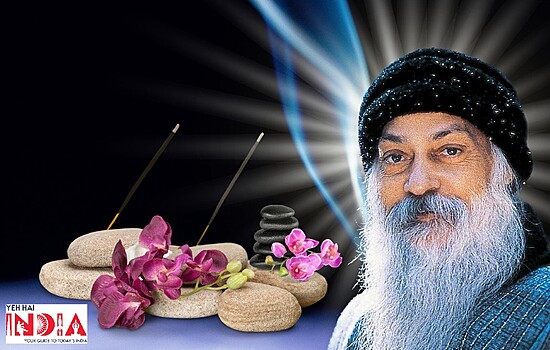 Osho was born in Central India in 1931. He reached the divine experience of Samadhi at the age of 21 while he was a student at the University of Saugar. He became a teacher of philosophy at the University of Jabalpur after completing his master's degree.
All the prior spiritual experiences and knowledge of philosophy led him to create a unique way of thinking that was a combination of both the subjects while teaching and soon he started attracting many followers.
He became a full time spiritual Guru in 1966 when he left his job and after some years he moved to Pune and established an ashram on a land of 6 acres. He received a lot of backlash from some Hindus because of his unconventional ideologies.
Osho never believed in any single religion and he had a unique form of spirituality which considered each human to be a divine form and god is present in everything. Some of the unique teachings of Osho include a form of medication in which a person has to practice physical exercise before meditating.
He believed that we can get rid of attachments to the past and future through meditation and only then can we attain inner peace.
Recommended Story – Famous Mythological Stories of India
Another unconventional thought that he promoted was that sex is natural part of life and does not have to be avoided in order to attend spiritual fulfillness.
Today, the teachings of Osho are propagated by 21 followers of the Osho foundation, which continues to be a popular place for spiritual seekers.
Her motivational speeches have helped many people who were suffering from several dilemmas and mental problems. This is why she also is an ambassador of the World Psychiatrist Association.
5. Dalai Lama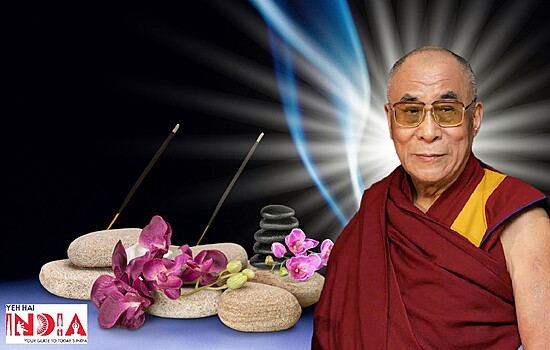 The Dalai Lama is considered to be a living Buddha.
The current Dalai Lama, born as Lhamo Thondup who was later renamed as Tenzin Gyatso, is the 14th Dalai Lama and is considered to be the spiritual leader of the highest order in Tibet.
The current Dalai Lama also had an immense political impact in Tibet. Tenzing Gyatso was born in 1935 in China. According to the traditional beliefs, each Dalai Lama is a reincarnation of the preceding Dalai Lama. That's why the 14th Dalai Lama was renamed after the 13th Dalai Lama.
He organised several protests against the Chinese communist party in order to establish Tibetan autonomy but failed to do so. The Dalai Lama was awarded the Nobel peace prize in 1989.
The Dalai Lama along with thousands of followers escaped into India due to fear of being assassinated after the Tibetan uprising. Since then he stayed in India and continued his humanitarian works and religious practices.
He has travelled to several cities across the world to promote the teachings of Buddhism in schools, colleges, officers and other institutions. He has held several seminar lectures in order to teach the basic principles of Buddhism.
Buddhism is a religious philosophy which does not believe in any deity or idol worship rather it is based on spiritual practices which are aimed at reducing suffering and leading the soul towards Nirvana.
According to Buddhism, life is not perfect but one can reduce the suffering that comes from negative emotions by practicing ethical conduct and discipline. Suffering is the only thing that is common in all living creatures, so we should keep being good to everyone.
6. Swami Gyanvatsal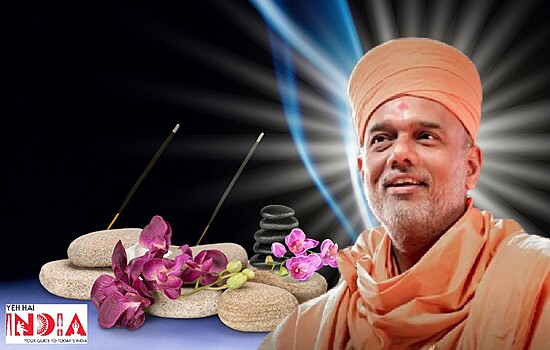 He is another spiritual Guru who uses spiritualism to motivate his followers. He belongs to the Akshardham Swami Narayan Mandir.
He established the Swami Narayan Sanstha which is run by volunteers and promotes spiritual growth of individuals through the help of Hindu ideologies like unity, nonviolence, selflessness, good karma and faith in oneself.
He is also a mechanical engineer and delivers speeches all around the world.
He believes that ethics is one of the most essential characteristic in a human being and always asks his listeners to follow the Dharma. One cannot be peaceful without being ethical.
Morality is an important part of spirituality. He has talked about many everyday issues like stress management, depression and even modern topics like how to be a good boss.
Recommended Story – 7 Easy Lessons from the Bhagavad Gita for the Youth
7. Sadhvi Ritambhara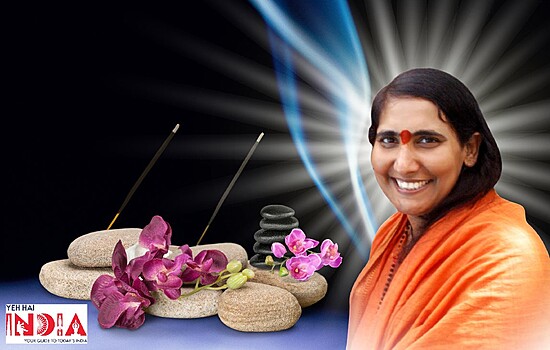 Sadhvi Ritambhara had apparently attained Nirvana at the marriage of 16. Today, she has become one of the famous figures in Hinduism. She is a religious preacher and also a political activist. She is most famous for her beautiful and fluent narration of Hindu scriptures like Ram Katha, all over the world. She is the founder of Param Shakti Peeth which is an NGO that is run by volunteers and helps people and also aims to make women more inclined towards being devotional. She is a member of Vishwa Hindu Parishad.
8. Maharishi Mahesh Yogi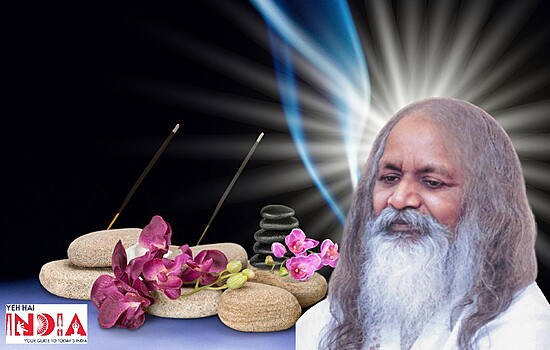 He was a student of physics at Allahabad University and completed his Masters in 1940. Soon after completing his education, he found himself on a quest for deeper meaning of life. He began practicing yoga and meditation regularly under a Gurudev. Then he started teaching meditation and yoga after his teacher's death. At first, he taught in the far east and then flew to the Americas and Europe to spread his wisdom and knowledge.
He used to teach a meditation technique called the Transcendental Meditation. It is a technique where a person has to close their eyes for 20 minutes and repeat hymes in their mind. This meditation technique helped people attain a deep state of relaxation and consciousness, eliminating stress and other negative emotions which people have to face in their day to day life. Today, this technique is famous all over the world and is even suggested by many psychologists as a therapy for a better mental health.
9. Mata Amritanandamayi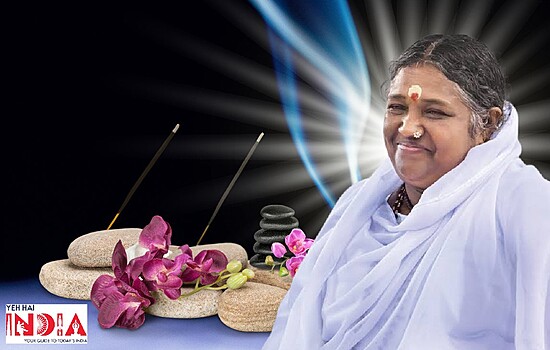 She is called Amma by her loving followers. Well known for giving unconditional love through her motherly and affectionate hugs to everyone who comes to her, Amma has earned her the nickname as the "Hugging Saint".
She was born in a fishing community in Parayakadavu Kerala in 1953. Growing up in a poor household, she didn't get the chance to study scriptures or get a proper formal education. Instead, she spent most of her time taking care of her family.
She was a devotee of Lord Krishna and through the worship of Krishna is said to have gained a spiritual awakening.
Her idea of spirituality and her affection towards everyone attracted many people which led to the foundation of Mata Amritanandamai Math.
She believes that a person needs to perform three things in order to achieve absolute bliss:
Amma always encourages her disciples to help mankind in whatever ways possible. She started helping the poor even when her own family was in a financially fragile condition. She feels her purpose on earth is to help people and a way to serve her Lord Krishna.
Whenever someone visits her she gives them lots of love by hugging them. She has hugged around 33 million people all over the world and received many awards for her services.
10. Paramhansa Yogananda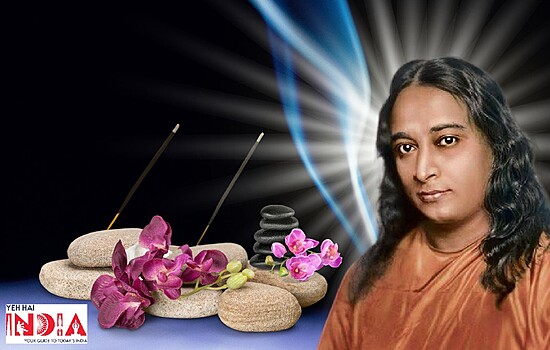 He was born in Gorakhpur in 1893. When he was very young, his mother unfortunately passed away, leaving him grieving and looking for some relief. He found his solace in spiritual practices and started seeking more of this experience.
Yoganand became increasingly interested in religion and often practiced meditation. Always keen to learn more of scriptures, he visited several saints across Bengal and found a teacher who could discipline him.
He never showed much interest in academic studies though and finally, under the guidance of his master Shri Yukteshwar attained samadhi. After getting this out-of-the-body experience he started teaching in a school in Ranchi.
In 1920, he felt that he should spread his knowledge and spiritual practice across the world so he went to the United States and started cheating yoga. In 1924, he started an official tour during which he gave lectures to people about the ideals of Vedanta making it easy for modern people to understand. He founded an organisation called "Self Realization Fellowship" which still promotes yoga and spirituality among modern people.
Also Read – "Let Us Talk" About Mental Health with Kanchan Rai