Spa resorts and wellness retreats in a place like Mumbai serve as excellent spots to get closer to nature for complete healing and rejuvenation of body and mind.
There is an old saying about Mumbai, "The city that never sleeps, something is always happening here."
No wonder, long work hours and sleepless weekend nights do affect your health in many different ways and often turn into serious diseases. Rest and relaxation isn't considered fun by many people but it is a basic need of the human body.
After a long week of working or overworking, you totally deserve an escape into a beautiful natural retreat or relaxing spa.
Here are some of the best places to visit next weekend for a restful holiday.
10 Best Spas And Wellness Retreats To Visit In Mumbai:
1. Govardhan Eco Village, Palghar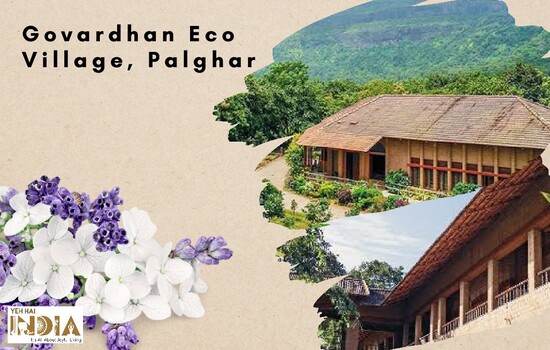 The Govardhan Eco Village founded by ISKCON and run by a group of sustainable farmers is the perfect spot to relax and rejuvenate. It's located in the mesmerizing and beautiful foothills of the majestic Sahyadri mountain range.
This resort is meant to provide a relaxing atmosphere to recover from the exhausting city life for the tired and busy people.
There is a guided yoga program consisting of 200 hours, lasting for 28 days. Usually, the traditional forms of yoga including Ashtanga and Hatha yoga are taught along with meditation.
This program will teach you how to take care of your own body in a sustainable and planned way and skip the adversities of life with ease.
If you feel overwhelmed by the problems and uncertainties in life, then a visit to this center may be just the right thing to do.
Recommended Story – 6 Best Spas And Wellness Retreats in Gurgaon
2. Anandvan Wellness Resort, Bhandardara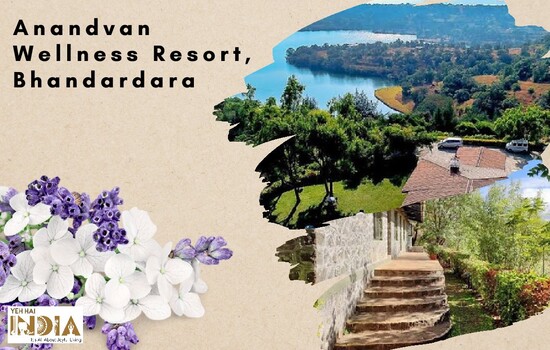 Anandvan Bhandardara Wellness Resort is positioned 2800 feet high on the Sahyadri hills amongst awe-inspiring greenery and offers a magnificent ambience where nature presents her in a mesmerizing form.
Human body functions best when it is in sync with nature.
Many ancient wellness and healing techniques are developed based on the natural healing properties of plants and their derivatives like oils, leaves, flowers and seeds.
Ancient Ayurvedic therapies and unique massaging techniques restore this equilibrium of mind and body with nature in this healing retreat.
Here, you can indulge yourself in exquisite, tension-relieving therapies that provide your body with proper nutrition and energy. Soothing scents and relaxing music that completely soothe your thoughts will help bring you to the pinnacle of wellbeing.
This nature's playground is only a few hours' drive from Mumbai, about 165 kilometers away. So, plan a relaxing weekend at this amazing retreat.
3. Ayurvedic Village, Panvel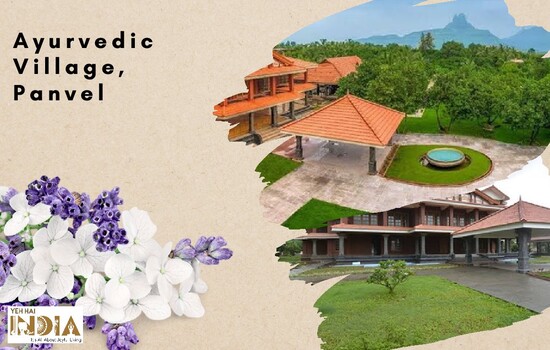 This sophisticated village is the finest option for conventional wellness seekers. This stunning 65-acre wellness complex on the outskirts of Mumbai offers an enchanting scenery that nourishes the soul with the ultimate calm that one craves from within.
Traditional Ayurvedic treatments and massages employing exotic botanical substances which revitalize your physical and mental health to the fullest are available at this health resort.
The deluxe accommodations, along with excellent cuisine, provide the ideal wellness experience that Mumbai city lacks.
4. The Palms Spa, Colaba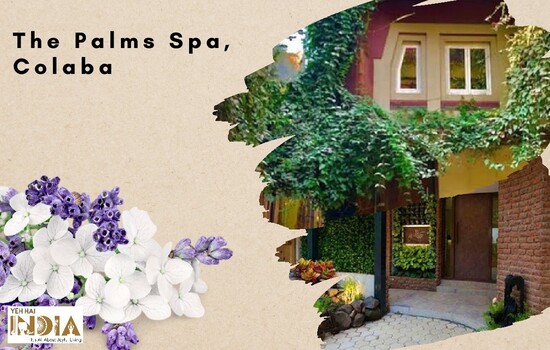 The Palms Spa resort is an easily accessible location in Colaba which renders it perfect for the tired travellers in search of some healing and refreshment. It's a modest yet relaxing spa with meticulous level of attention to detail.
Herbal detox massages, Balinese massage, Thai massage and "deep tissue sports" massages are among the staples on the menu.
In addition, there are unique treatments and regimens. Original Thai masseuses are employed, and top grade foreign goods like BCL scrubs from the USA and Sothys from Paris are applied in this day spa.
5. Myrah Spa Juhu and Marine Drive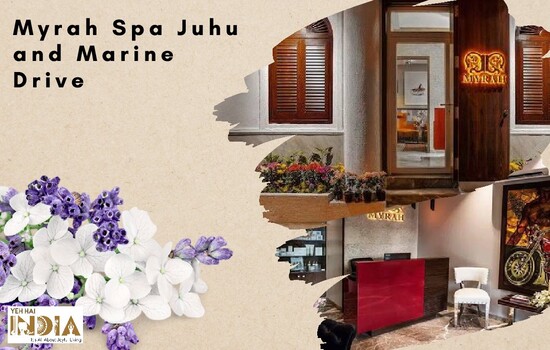 Myrah signifies "fragrance" in Greek, and thus the spa is decorated in a pleasant Mediterranean style. This award-winning spa with two outlets in Mumbai, is a favourite of Bollywood celebs.
The newest location on Marine Drive which opened in 2016, is convenient for travellers residing in south Mumbai. It is arguably the city 's biggest day spa, spanning a whopping 11,000 square feet.
Moreover, the distant Juhu branch was entirely renovated in 2018 and now features new and eye-catching decor. Therapies and massage treatments, slimming and detox, express treatments, and skincare treatments are among the unique "journeys" and "experiences" one can get at this spa.
Treatments for pregnant moms that are conducted by professionally trained pre-natal therapists are noteworthy and well liked by the participants and their families.
6. Salt Escape, Fort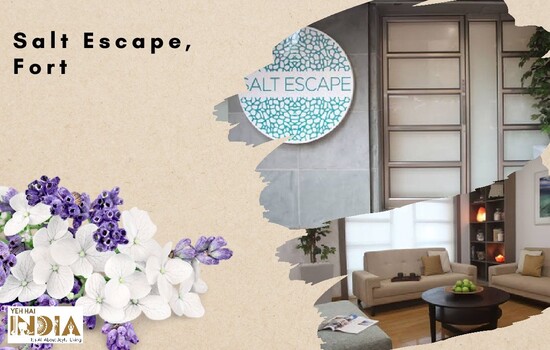 Salt Escape, which was launched in 2015, is Mumbai's first spa to provide salt therapy that aids in the treatment of skin and respiratory diseases. The therapy requires staying an hour inside a salt chamber that has been adjusted to imitate a real salt cave.
Based on your health concern, the size of the salt mist particles are set to be absorbed by the skin's surface cells.
The spa was founded by the owner when he was unable to find a cure to his chronic rhinitis, which was aggravated by Mumbai's polluted atmosphere.
Recommended Story – Top 9 Spas In Hyderabad – Taking 'unwinding' to the next level!
7. Swaswara Wellness Retreat, Gokarna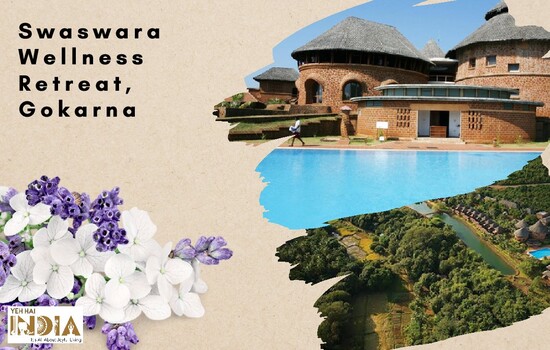 This healing retreat located on Om Beach in Gokarna is a great place to spend a week to sit and relax in it's peaceful surroundings. The word 'Swaswara'means 'voice of the inner being' and so, this place offers the perfect setting to build a connection with your inner self.
Swaswara offers a full list of healing therapies and yoga and meditation sessions conducted by trained and qualified Ayurvedic experts. The meditations are taught by trained masters after studying a person's existing health status.
The spa is reserved for Ayurvedic therapies and massages which take into account the health goals one has in mind. The therapies are designed as per individual needs.
8. Hilton Shillim Estate Spa, Lonavala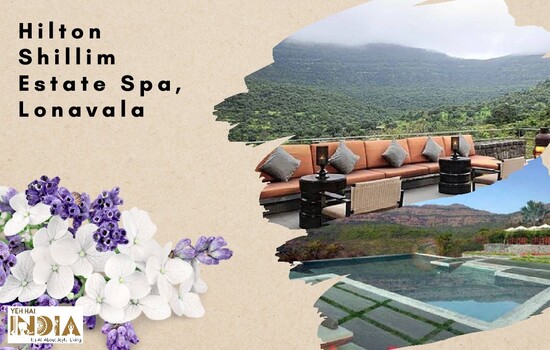 Hilton Shillim Estate has the best scenery that forms a great environment for those looking to relax and spend some quiet time looking at the beautiful sahayadri mountain range.
The spa at this retreat offers a mix of South Asian therapies and traditional healing practices in it's special Spa suits that have their own private gardens and Al fresco showers.
There's also a meditation cave and a yoga pavilion that lets the visitors easily learn the techniques the way they were practiced in prehistoric times.
It's the best place for busy people due to easy accessibility. From Mumbai, it takes only three hours to reach the estate by road.
9. Eskay Resort, Borivali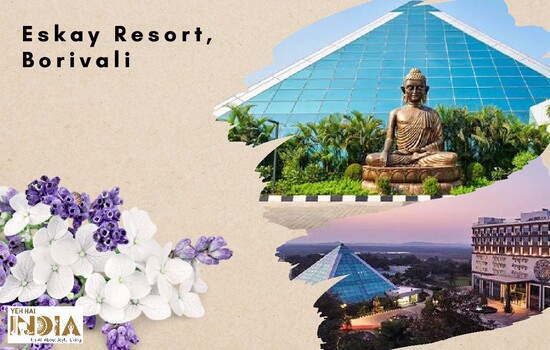 This resort features majestic architecture inspired by Zen and a huge statue of Lord Buddha, setting the perfect ambience and a peaceful environment for wellness seekers.
Even though this resort is situated in the middle of the city, it has a very soothing environment with its beautiful landscaping full of greenery and inbuilt water bodies. There are beautiful lotus flowers in the ponds which bloom all year round and create a magnificent aura of peace and tranquility.
The glass pyramid shaped clubhouse offers lots of outdoor and indoor sports which are meant to enhance your physical fitness.
The 10000 square feet fitness club has all the modern fitness tools which will give your body the perfect shape and composition.
10. The Ark Wellness Retreat, Mulshi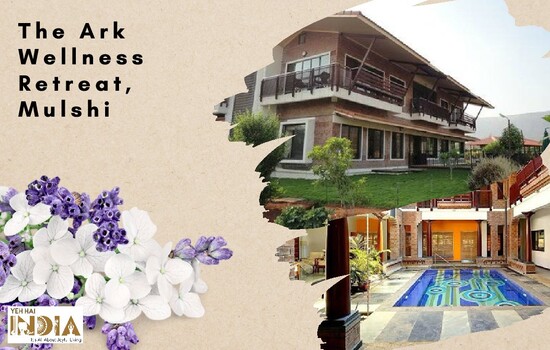 This spa resort has lots of natural greenery and vast areas of land without any distractions of the city life for complete relaxation. It has the best combination of nature and healing that can transform any sick person into a healthy and lively individual.
The spa has a special menu to meet the requirements of different individuals. It offers all kinds of wellness and beauty packages that guarantee to leave you in a better state of health.
The calming sounds of nature and water bodies make up a perfect surrounding for total wellness of body and mind.
Conclusion: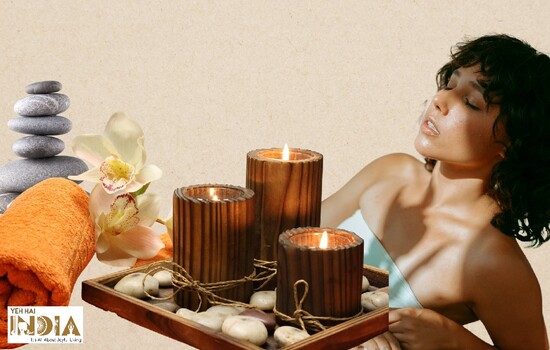 These amazing spas and wellness retreats near Mumbai are excellent places where you can transform your inner being and get rid of all the tiredness and stress.
The therapies and treatments are conducted by trained professionals who offer the best guidance on your particular health problems
You can choose a package depending on your needs and experience the blissful stay amid healing surroundings.
There's nothing that heals your mind and soul better than nature and natural therapies in the quiet surroundings of spa retreats.
Also Read – Top 10 Wellness Retreats and Spas in India:Relax & Rejuvenate