A normal day in a city starts with getting ready for office, struggling through the traffic to reach the office on time, chasing 9-5 deadlines and heading back home through the same traffic and by the time you reach home, you look no less than a zombie!
Such concrete chaos can only result in lack of peace of mind, lethargic bodies and dead souls. But not anymore!
Because we know how important rejuvenation is to bring back the same power and spunk to re-start the routine with a bang and whether you have got a weekend, a week or a whole month, we bring you the best wellness retreats and spas in India that will help you to simply bliss out, rejuvenate and connect with yourself once again.
Recommended Story – Spirituality in India : What it means, its evolution & the Gurus
1. Dune Eco Village and Resort, Puducherry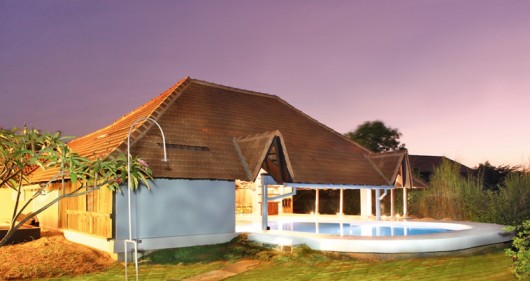 A lost paradise sprawling across 35 acres of rich gardens and untouched nature. Located near the beach and an oasis of peace, Dune Eco Village is a place for detoxification and rejuvenation. Its main focus is on well-being, organic living and nature along with purity of mind, body and soul.
Best for – It is best for Solo Detoxing.
Why to go?
Ambience with a perfect blend: The place is a surprise filled with architectural wonders as it is a mix of Tanjore Heritage, rural village and part beach. If you looking for a strong commitment towards well-being and organic living, then you are at the right place!
Magic Water Package: Try the three-day 'Magic Water' package that includes Colour Therapy in Water, Woga (Water Yoga), Hydrotherapy, Watsu Shiatsu and Dolphin Dancing under which you perform 'fluid Sufi-inspired movements in water' which eventually makes you feel like a happy dolphin.
The Chopra Healing Centre: An added plus point here is that 'The Chopra Healing Centre' by Deepak Chopra is also right here!
Bonus Tip :You can enjoy your Solo Detoxing along with a touch of community living. And, as it is a part rural village, you can even go milking cows in your downtime.
2. Raas Devigarh, Delwara -Rajasthan
A dreamscape in white offset with silver, gold and splashes of peacock green and saffron yellow, Raas Devigarh, is a 10 minutes' walk into the village of Delwara near Udaipur. Secluded in the interiors of the Delwara village, lies this spectacular 18th century's restored fort that will surely teleport you to the Padmaavat territory in no time!
Best for – A spa-moon
Why to go?
The fort itself is so enchanting that you will get engulfed by the royalty that will make you feel no less than the royals of the bygone era.
When not out exploring Udaipur, simply do Yoga inside the calm and stunning interiors or outside along with the rising sun both ensuring equal tranquillity. You can also discover the ILA-only Spa.
Try the Kiss of an Angel or Kaalratri which is a two-hour long Devi Blessings spa ritual partly-inspired by Navratri. This focuses on the seventh-chakra and includes detoxification in a Himalayan Salt Cave Sauna, a Palo Santo wood-smudging purification and raindrop therapy on the spine.
Bonus Tip – Have an exotic and intimate dinner for two at the Sheesh Mahal watching the mirrors as the romance comes to life through the candle light.
3. Khyber Himalayan Resort and Spa, Gulmarg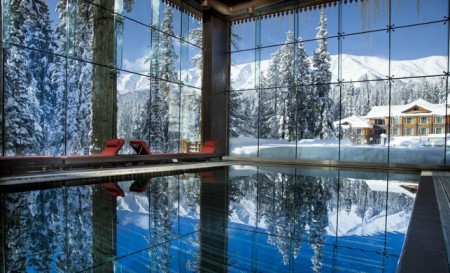 With the majestic views of the Affarwat Peaks, Khyber Himalayan Resort and Spa in Gulmarg is spread over 7 acres of Sylvan coniferous forest. Being close to Asia's finest powdery slopes , you can get the best skiing experience here. And if skiing is not your thing then you can even trek or have a calm picnic through unspoilt forests in this winter wonderland.
Best for –When you want the best rejuvenation experience in the white heaven
Why to go?
Enjoy some après skin pampering and even restorative treatments at the Khyber Spa by L'Occitaine.
Try the Revitalizing Aromachologie Massage that combines the techniques of both Swedish and Balinese massage with rosemary, pine and mint essential oils to cure fatigue.
And of-course the skiing experience
Bonus Tip – Asking for a bathroom with a view will surely be an added bonus as some cottages have bathtubs with fabulous views of snow-laden trees and slopes.
4. Ananda in the Himalayas, Rishikesh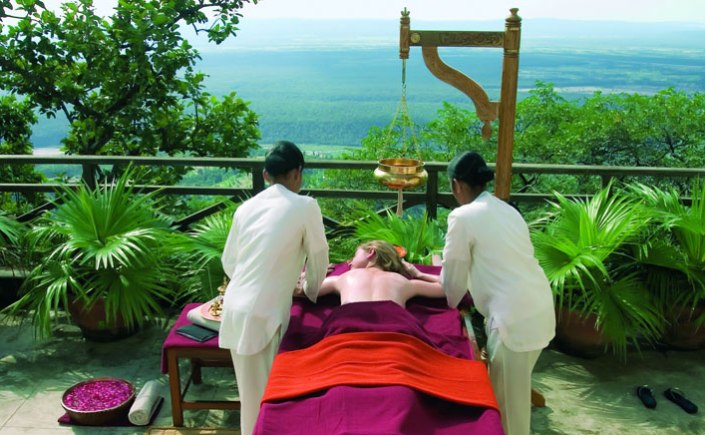 Located in the Himalayan Foothills this place ensures that you get an essence of both serenity and tranquillity . Surrounded by Sar forests, overlooking the peaceful Ganga, Ananda is the ultimate spiritual pathway that can be discovered through the union of body, mind and soul.
It will not only be an enchanting experience, but will help in making some deep lifestyle changes motivated by Ayurveda, Yoga and Vedanta combined with the best of International Wellness Regimes.
Best for – Soulfully bonding with your BFF
Why to go?
What you fall in love with is the changing spa-cuisine and their visiting masters programme.
Ananda Active, their new boot camp-ish experience includes serene outdoor treks, a core abs workout, hydrotherapy jets, massages and more combined and or packed in a 5 days, 7 days or even 14 days programme.
Bonus Tip – Download Ananda's cuisine app to help you keep the balance intact even after you are back in the concrete jungle.
Recommended Story – Yoga & Indian Culture
5. Niraamaya Retreats, Surya Samudra, Kovallam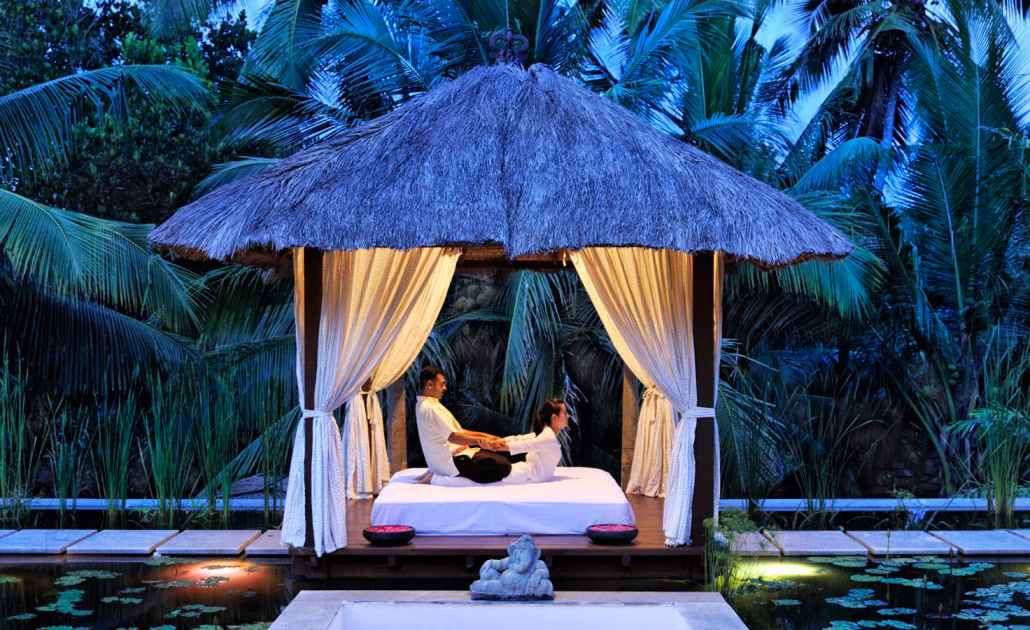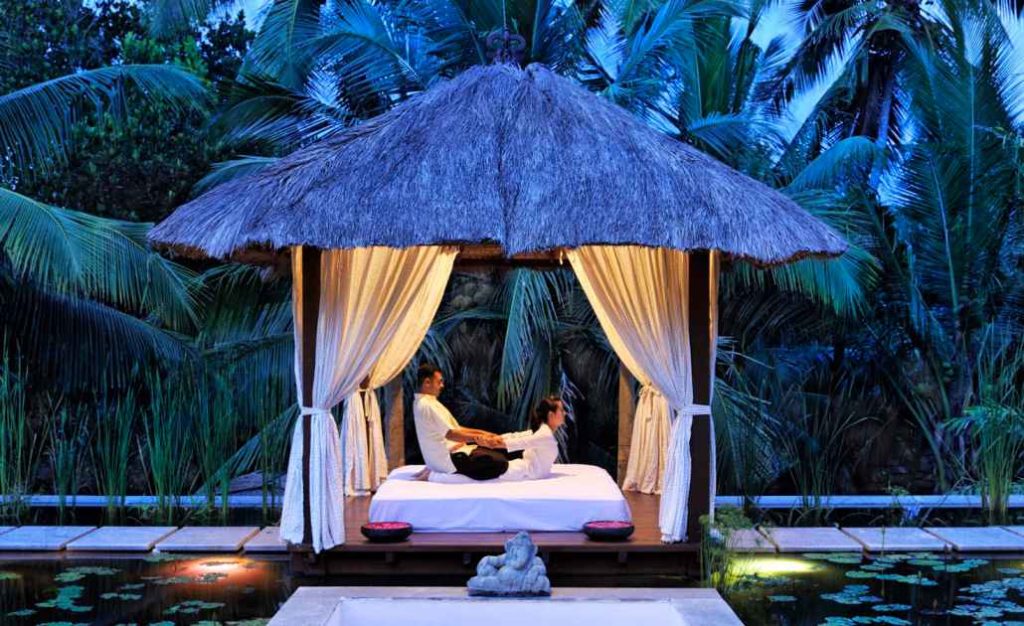 A prized possession along the shore, Niraamaya Retreats is perched on a dramatic cliff-edge flanked by beaches celebrating its natural surroundings. Recognised as one of the Best Ayurveda Retreats in India, it will surely rejuvenate your body, mind and soul.
Best for – An authentic and rich Ayurveda experience
Why to go?
Start your spa vacay with a stay in Kerala-style Tharwad Villas with access to the secluded beach and rock- cut infinity pool.
Try their Ayurveda Stress and Strain Buster which is a good five day programme that includes yoga, meditation and 90 minutes of daily Ayurveda treatments like shirodhara, abhyangasnana, nasyam and pizchil.
The location that combines Keralite heritage cottages nestled in the shade of coconut palm trees. Surrounded by pristine beaches and the infinity pool overlooking the endless waves and the goodness of age old practices of Ayurveda, it will surely help you rejuvenate completely.
Bonus Tip – Book the Octagon which gives you stunning 360-degree view of the Arabian Sea, a private sun deck and an open-to-sky shower; all wonders of the nature together!
Interested in spirituality then do read about Evolution of Spirituality in India
6. Hilton Shillim Estate Retreat and Spa, Lonavala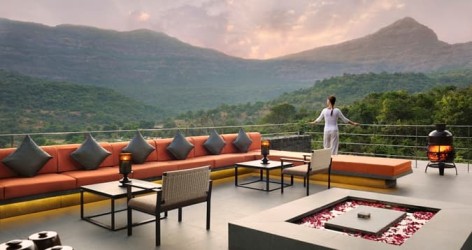 Tucked away in the beautiful Western Ghats, Hilton Shillim Retreat and Spa is a short ride away from the hustle and bustle of Mumbai. The Shillim Spa centres on the spirits of celebrating life to the fullest through relaxed concentration and realigned focus.
The Spa is known for its world-class facilities and healing traditions that gives you a new pathway towards living to the fullest by conserving and enhancing peace of body, mind and soul.
Best for – A wellness month, week or weekend
Why to go?
Their Dharana Lifesciences Wellness Programme sees wellness as a holistic, 360-degree experience that combines both Ayurvedic and Naturopathic therapies that brings in emotional, mental and physical healing.
You can experience absolutely everything from Yoga Kriyas, Tibetan Meditation, Nature Walks and Clay Pottery to Dancing that helps in step by step rejuvenation of each cell.
The Retreat's in-house healthy restaurant, The Green Table, will round off your experience with fresh and seasonal produce cooked slowly that lets the natural flavours come out in their best form.
Bonus Tip – A must try is the Ayurvedic Thali – the no-frills assortment of lentils, organic veggies, brown rice is cooked simply but has all the nutritional values combined and gives you a jam packed and delicious punch.
8. Vana Retreat, Uttarakhand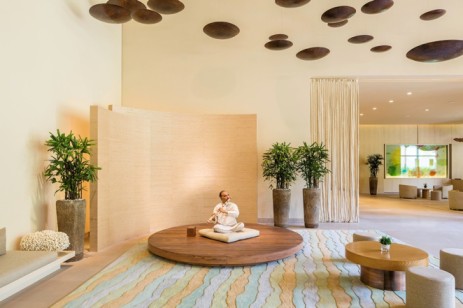 One of the most recently developed wellness retreats in the Land of Gods, Uttarakhand is Vana Retreat. Vana is a refuge from dukkhas of everyday life combined with wisdom, wellness, learning and giving each person a journey to his own distinct needs.
Best for – A retreat programme with yoga, meditation, cuisine lessons, functional fitness, talks and music.
Why to go?
Vana designs personalised services according to the details shared by the guests and keeps everything ready prior to their arrival to the retreat.
Their offerings include everything from Ayurveda, yoga, natural and water therapies and Watsu. They even offer wellness regime of Sowa Rigpa which is said to be a Tibetan method of healing having its roots from Buddhism.
Try their Introduction to Vana retreat, a 3 night programme which emphasises on rest and relaxation, therapeutic offerings and nourishing meals with a motive to give important insights into what a long-term transformation look like.
Bonus Tip – You cannot miss to stay in their Vana Suite which is a generously-sized suite that gives 180-degree view of the hills and forest of the beautiful Uttarakhand.
9. Somatheeram Ayurveda Resort, Kerala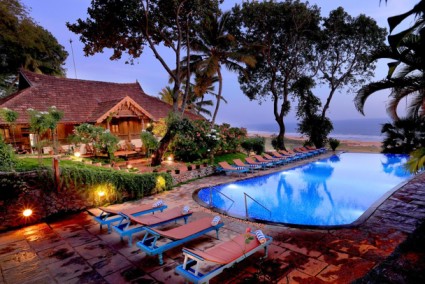 Popularly known as the world's first 'Ayurveda Resort', Somatheeram welcomes their guest to the world of authentic and traditional Ayurveda. They are known as the 'Ayurveda People' for their unmatchable knowledge about Ancient Indian medical system. Located at the Chowara beach with over 15 acres of greenery all around on a hillock, this Ayurveda hospital set in a resort ambience is surely going to take all your worries and in return just give you abundance of peace and permanent solutions to your problems.
Best for – Finding peace and permanent solutions to body and mind related disturbances.
Why to go?
They offer a wide range of treatments and packages which includes :

Rejuvenation Therapy
Panchakarma
Body Purification
Slimming
Stress Management
Anti Ageing
Beauty Care
Clinical Treatments

Other than these treatments, one thing to surely try is Yoga as doing Yoga in an Ayurvedic Paradise is a different experience which helps in discovering the sense of oneness with oneself, the world and the nature.
And also their Ayurvedic vegetarian food diet for a complete healing programme.
Bonus Tip – Somatheeram provides day-trip packages for people who are keen on exploring the local sights.
10. Yab Yum Resort, Goa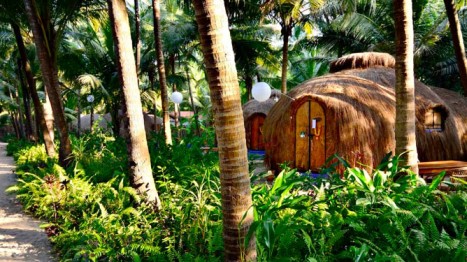 Nestled in between a dense coconut grove, at the wee end of northern stretch of Goa's coastal line at Ashwem Beach, is this shy property of Yab Yum Resort.
It is Goa's most adorable sustainable eco-friendly beach stay where nature just takes over everything and beauty lies in each element of the nature, the beach, the ocean waves and the coconut groves.
Best for – Rejuvenation in the silent side of Goa.
Why to go?
A family friendly wellness resort with all sorts of facilities, you can simply start with the Yoga classes which are held for both beginners and experts and even take private classes.
Do try their rejuvenating massages like the 'Ayur-Balance' massage and the 'Ayur-Yogic' massage to help in removing emotional blockages and giving way to healthy thoughts and emotional stability.
Bonus Tip – Their Goan-style cottages are a big hit but their Domes should be preferred for a cosy, comfortable stay especially when you see the exteriors of it made up of lava rock, palm leaves, grass, mango wood and local clay and sand. Unique isn't it?
Which of one these tranquil retreats or luxurious spas are you willing to go?