Indian Poetry has its roots dating back to the Vedic times. They were written in various languages starting in Vedic and Classical Sanskrit, Hindi, Odia, Maithili, Tamil, Telugu, Kannada, Bengali and Urdu.
Not only original Indian poetry but even poetry in foreign languages such as Persian and English had a strong and prominent influence on Indian poetry which is still a part of the Modern Indian Poetry.
The poetry since decades has reflected diverse spiritual traditions within India and many Indian Poets have penned down world famous poems through their mystical experiences.
India has historically been the land of notable poets whose exemplary work is world renowned.
Here are 10 greatest Indian poets of all times:
1. Kabir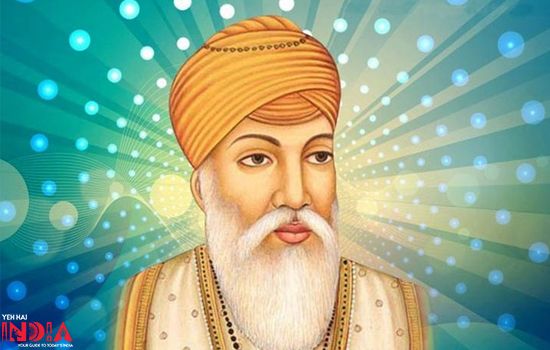 One of the most recognized authorities is our very own mystic poet from the 15th century, 'Kabir'. He penned down all his poems in Hindi language and mixing some bits from various dialects including Avadhi, Braj and Bhojpuri.
His poems were a reflection of the various aspects of life and faith. Many of his poems are famously known as "Dohas". "Kabir Ke Dohe" are very famous in India and are commonly used in day to day life to give examples.
A revered Saint, Kabir was critical of religion which existed majorly at that time especially Hinduism and Islam along with the various rituals each religion had come up with. His poems also portrayed his criticism and philosophies that showcased meaning of true devotion.
Famous Works – Few of Kabir's famous works are – (English Translations)
Abode of the Beloved
There's a moon inside my body
Illusion and Reality
Where do you search me
Fact – A major part of Kabir's work as a Bhagat was collected by the fifth Sikh guru, Guru Arjan Dev and incorporated into Guru Granth Sahib. Kabir's work consists of his two line couplets, 'Kabir ke Dohe'.
2. Kalidasa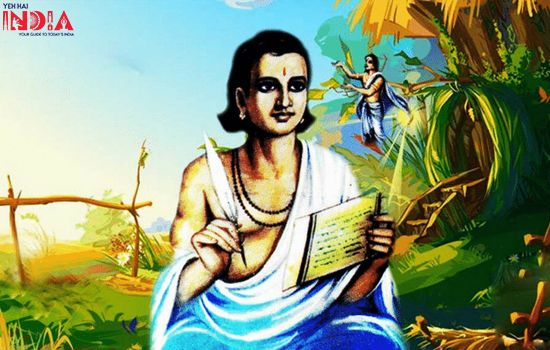 Kalidasa is one the greatest Sanskrit poets of India, he is said to be from the 5th century. Not many facts are preserved about him but it can be said that he enjoyed great popularity during his time specially within the Hindu community.
His plays and poems are primarily based on the Vedas, Puranas, the Ramayana and the Mahabharata.These form a prominent part of Indian literature till date.
Shakuntala was the first Indian drama that was written by Kalidasa and translated to English by Sir William Jones
Famous Works :
Kalidasa's notable works include the three plays namely: Malavika and Agnimitra, Urvashi, and Shakuntala.
The two epics are The Dynasty of Raghu and The Birth of the War-God.
The elegiac poem is called The Cloud-Messenger, and the descriptive poem is entitled The Seasons.
Fact – Kalidasa is known as the 'Prince of Indian Poets' and the 'Indian Shakespeare'.
3. Mirza Ghalib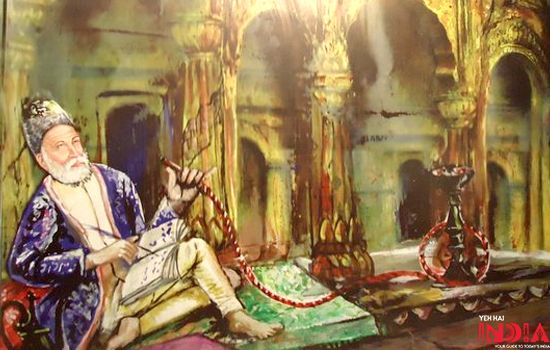 'Mirza Asadullah Baig Khan' popularly known as 'Mirza Ghalib' is one of the most influential poets in Urdu, during the fag end of the Mughal Empire in India.
He started composing poems at the tender age of 11 and was well-versed in various languages which included Urdu, Persian, Turkish and Arabic.
Poetry works composed in Urdu and Persian by Ghalib are penned down reflecting on various subjects such as philosophies, existentialism, mysteries of life and many more.
Famous Works – Few of Ghalib's famous works are –
Aah ko chahiye ek umr asar hote tak
Dil-e-nadan tujhe hua kya hai
Hazaron Khwahishen aisi ki har Khwahish pe dam nikle
Koi ummid bar nahin aati
Ye na thi hamari qismat ki visal-e-yar hota
Fact – Ghalib's original pen name was 'Asad', taken from his original name. Later in his poetic career, he adopted the pen name 'Ghalib'.
4. Amir Khusrow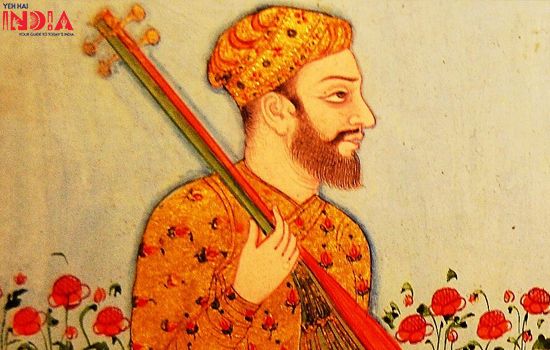 Sufi Poet, 'Amir Khusrow' born in 1253, is also called as the Father of Urdu Literature though most of his poetic works were in the Persian language. He being an expert in Persian poetry has been credited to create 'qawwali' style in his song writing.
He even introduced the 'Ghazals' in the Indian subcontinent. His poetry has been moulded into different forms and with many variations taking the shape of ghazals, masnavi, qata, rubai – all of these then later became an integral part of Urdu Poetry.
Famous Works – His works include:
Tuhfat us-Sighr
Wast ul-Hayat
Ghurrat ul-Kamaal
Ijaz-e-Khusravi
Fact – As a composer, Khusrow used the local dialects of Khadi Bol, Braj Bhasha and Hindawi, as well as court languages like, Persian, Arabic and Turkish.
5. Mirabai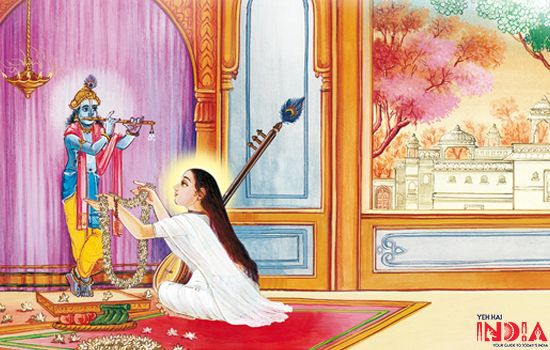 Born in 1498, Mirabai's mystic poetry is remembered even today as her work mostly portrayed her devotion towards Lord Krishna. While recollecting facts from the old times, she has been known as a highly influential figure in poetry traditions, though there are no surviving original manuscripts penned by her.
Her poems showed different paths on divinity, mysticism and love which is considered being highly influential and prominent in setting a tone or a poetic flow in the Indian literature.
Famous Works – Her famous poems includes (English Translations)
I am mad in love
Nothing is really mine except Krishna
I send letters
Keep up your promise
Fact – Mirabai was born a princess, granddaughter of Rao Dudaji – the third son of Rao Jodhaji, who established kingdom of Rathod Dynasty in Rajasthan.
6. Mir Taqi Mir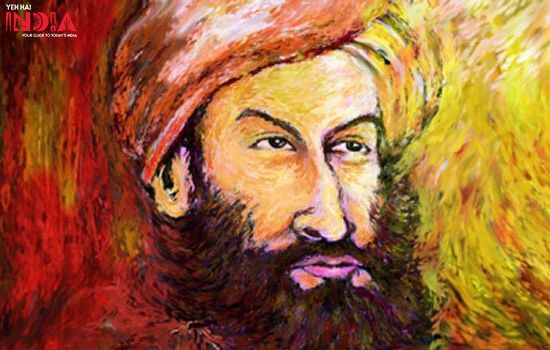 Born in 1722 in Agra, Mir Taqi Mir was an Urdu poet of the 18th century during the Mughal Rule. He entered the world of Urdu poetry when it was in its initial stages. He is also the pioneer of the formation of the Urdu language, that shows not only poetry but he was the developer of the language also.
His work is based on various themes such as love and spirituality and also based on his personal life tragedies including untimely deaths of his family members.
Famous Works – Few of his sad poetry works are :
Chaman Main Gul Ne Jo Ka
Khuda Ko Kaam To Sonpay Hain
Dard Be Ikhtiar
Bewafai Pey Teri
Fact – Mir Taqi Mir is remembered as Khuda-e-Sukhan which means 'God of Poetry'.
7. Rabindranath Tagore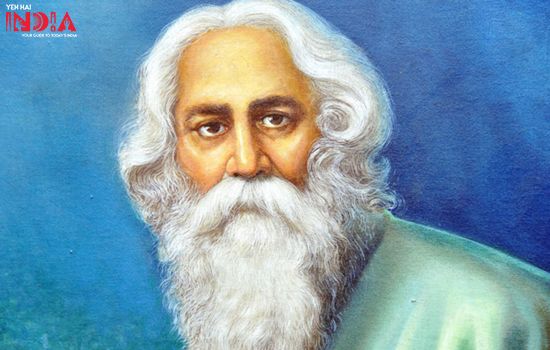 From the Modern Indian Literature, the most recognized and influential figure is the Nobel Prize winner in Literature, Rabindranath Tagore.
He wrote poetry primarily in Bengali. He was more than a poet; he was a composer of highly revered novels, dramas, short stories and even paintings. He is also known to be of significance in modernising Bengali Art.
His work explores a variety of topics starting from spiritualism to social realities.
Famous Works :
His best known work is 'Gitanjali', a collection of his poetry, largely because of which he won the Nobel Prize for Literature in 1913.
Fact – Rabindranath Tagore was not only first Asian to win the Nobel Peace prize, but also the first Non-European to mark his significance in the field of literature.
8. Kamala Surayya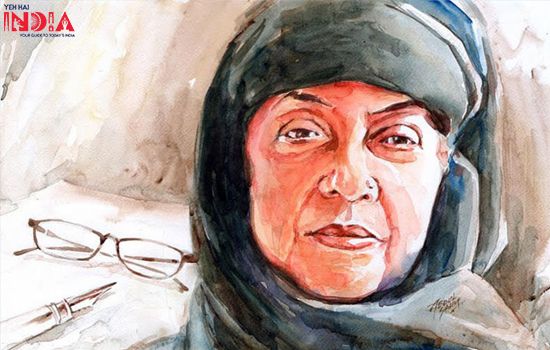 Born in 1934 in Kerala, Kamala Surayya is one of the most bold, fearless and among the most influential figures in Indian-English language poetry.
She is popularly known by her pen-name 'Madhavikutty' and has written on many issues including love, betrayal, female sexuality and politics.
She was known to portray the women in her poems as human; with desires, pain and emotions just like men. Her writing consisted of vivid descriptions of menstruation, puberty, love, physical intimacy and much more.
Famous Works – Few of her famous poems are :
The Looking Glass
Words
Relationship
In Love
Fact – Kamala Surayya earned the label of 'The Mother of Modern English Poetry'.
9. Sri Aurobindo Ghosh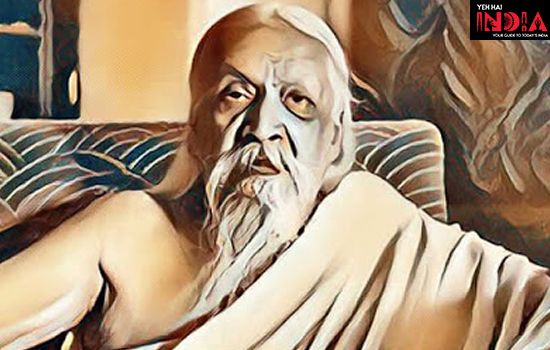 Sri Aurobindo Ghosh was not only an important modern poet but also a highly influential philosopher, yogi, guru and even political figure. He became a spiritual reformer introducing his visions on human progress and spiritual evolution.
His poetry was based on themes of spirituality and mortality. He was involved in translations of Vedas, Upanishads and the Bhagavad Geeta.
Famous Works :
Life
The Golden Light
The Dreamboat
O Coil, Coil
Fact – Sri Aurobindo Ghosh in Pondicherry developed a spiritual practice he called 'Integral Yoga'.
10. Sarojini Naidu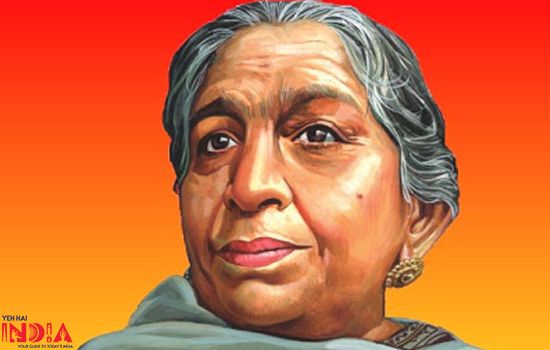 Known as the 'Nightingale of India', Sarojini Naidu is not only a highly influential poet in Modern Indian but was also a highly celebrated freedom fighter who served as the President of the Indian National Congress and her contributions to India's independence against the British.
She has known to set a tone for Modern Indian Literary traditions and has been a very prominent personality in the field of poetry.
Her work revolves around the themes such as love, death, patriotism, among others.
Famous Works – Few of her famous poems are :
Autumn Song
Nightfall in the City of Hyderabad
The Illusion of Love
The Gift of India
Fact – Sarojini Naidu's first volume of poetry, 'The Golden Threshold' (1905) was followed by 'The Bird of Time' (1912), and in 1914, she was elected as a fellow of the Royal Society of Literature.