It's been approximately over 4 weeks since the lockdown has been imposed on different parts of the world. While countries are undertaking preventive measures of staying indoors, it is likewise negatively affecting individuals physically, financially and emotionally. It isn't easy staying indoors and which is why it won't be easy to contain yourself to staying indoors once the lockdown ends; which is where you're signing up for trouble!
India being a hugely populated country with people struggling to make ends meet. It won't be surprising at all if once the lockdown ends people, begin running around like headless chicken. What we should recall in these intense occasions is to remain sound and take measures to ensure safety even after the lockdown is lifted.
Recommended Story – Life Post COVID-19 – Will the way we live change?
Here's a list of items you must ensure to have for at many months post the lockdown.
1. Masks
The lockdown guidelines dictate that everyone is required to wear masks on all situations of going out. However, it is recommended that once the lockdown is over, we wear masks for at least 2-3 months to ensure we are protected even amongst increased gatherings. You could make homemade cloth masks that can be washed every day when it's just you, but ensure to wear advanced high protection masks when in areas of intense crowds.
2. Sanitizers
Utilizing hand sanitizer diminishes microbial germs and kills numerous unsafe germs that could taint workers with the flu and other viruses. In order to keep a home healthy and thriving environment, make sure you're supplied with sanitizers at all times.
Keep one handy and in your bag. Also ensure to provide sanitizers to anyone and everyone that enters your house. Alcohol-based versions typically contain some combination of isopropyl alcohol, ethanol (ethyl alcohol), or n-propanol, with versions containing 60% to 95% alcohol that are known to be the most effective.
3. Handwash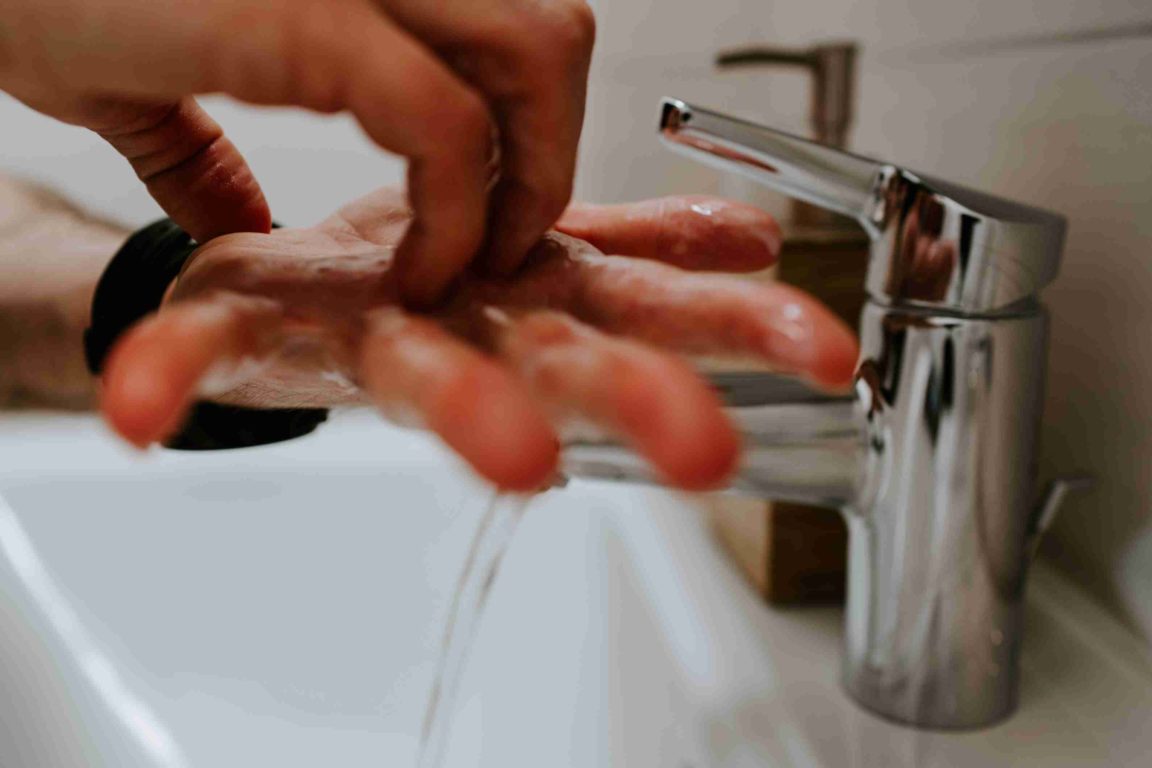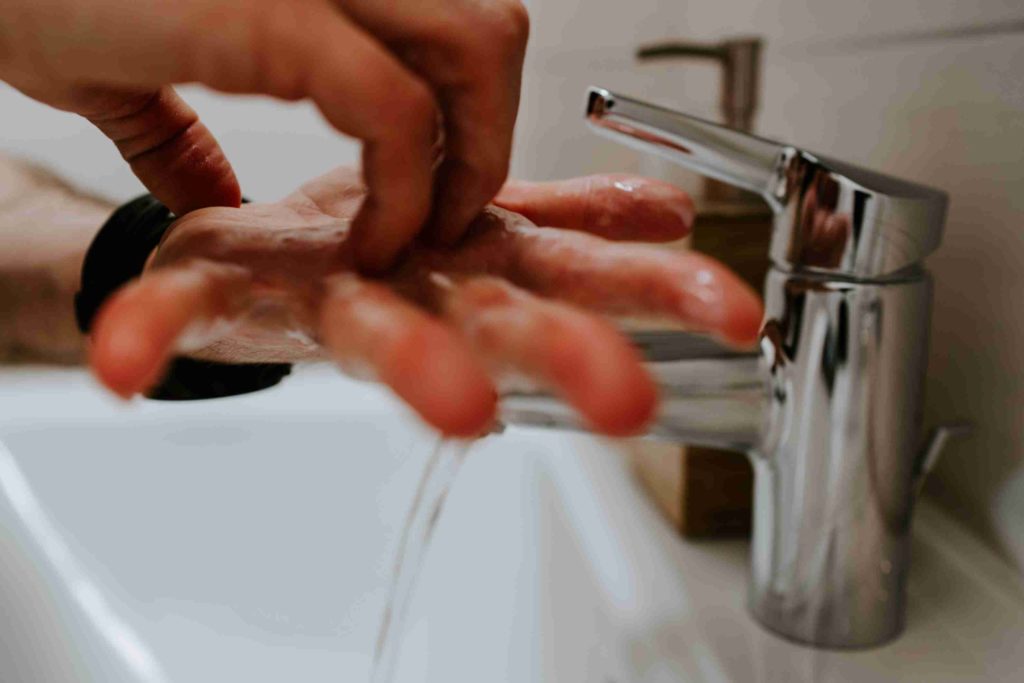 Needless to say, washing your hands helps reduce the risk of coronavirus. Having said that- it is safer to ensure you don't touch your face too often, even if you wash your hands regularly. This won't come easy hence you'll consciously have to make an effort to stay away from your own face!
4. Moisturizers
With all the sanitizing and washing you could develop dry hands. Moisturizing everyday can reduce the chance of developing extreme dryness or oiliness. Both extremes are harmful for skin and cause common skin conditions like eczema. Using an everyday cream guarantees that the skin stays healthy too!
5. Bleach
The active ingredient in bleach – sodium hypochlorite – is very effective at killing the virus. Make sure you leave the detergent to labor for 10-15 minutes then give the surface a wipe with a clean cloth.
The bleach works by annihilating the protein and what's known as the ribonucleic acid (RNA) of the virus – this is the substance that helps duplicating the virus particles. Make certain to utilize the detergent as said on the container. You can weaken the bleach with cold water to make a solid disinfectant at home. It works against bacteria, fungi and a lot of other viruses, including coronavirus. You can combine one-third cup of bleach with 3 litres of cold water.
Also, make sure to use this solution within 24 hours as its disinfecting abilities fade away with time. You can submerge toys and other non-permeable things in this blend to clean them.
Recommended Story – Under Quarantine? Here's what you can do!
6. Disinfectant sprays/ cleaners – Surgical spirit
We are talking about isopropyl alcohol and not your regular alcohol. Please do not believe hoax news stating that any sort of alcohol can kill coronavirus germs. You must purchase a bottle of isopropyl alcohol with a concentration of at least 70%. Most rubbing alcohols are isopropyl alcohols and their concentration ranges from 60%-99%. A bottle of pure (100%) isopropyl alcohol will not be as effective as you might be. It will evaporate & vanish too early before acting on the germs. In this way, your most logical option is a 70% blend
On the off chance that it isn't accessible DIY your own surgical spirit; Combine vinegar and water in equivalent parts for a custom made disinfectant – While vinegar isn't a prescribed cleaning operator against coronavirus, yet in the event that you don't have anything else close by, you can blend water and vinegar in equivalent extents to make a disinfectant. Be that as it may, ensure you do it more frequently than others.
7. Hydrogen peroxide
For quite a while, hydrogen peroxide has been utilized as a family unit cleaner for intense stains. As of now, this is perhaps the best bet to kill coronavirus germs at home. According to experts, hydrogen peroxide is a stable and effective disinfectant against a wide variety of microorganisms, bacteria and viruses. Therefore, it is completely safe to say that you should use it more often now. Buy a bottle and use it directly from the bottle. Yet, ensure you keep it far from fabric and wear gloves while you clean your home surfaces when using this agent.
Some other things about home cleaning that you should keep in mind now:
Regularly clean your hands and surfaces with soap and water and follow it up with sanitising and disinfecting.
Use these cleaning arrangements each in turn. Never use two arrangements together. In the event that you smell something pungent at home, it would be ideal if you ventilate quickly, and allow the room to breathe.
Soft surfaces cannot be sanitised or disinfected completely. Be more cautious with these products.
Do not use cleaning arrangements aimlessly. There are a few surfaces that can't take harsh cleaners. Hence, do a test before you clean anything.
Stay safe, stay indoors!
Also Read – Fun Games you can Play while Self-Quarantining