As the pandemic is affecting the country in full swing, taking many lives with it and forcing the country to lockdown, the necessity of boosting your immunity by vaccine and healthcare supplements have become the key necessity.
Our immune system is our biggest asset in the fight against this deadly novel Coronavirus that has killed millions on the planet.
Along with vaccination, Ayurvedic healthcare supplements or immune boosters are the fastest way to build your immunity. 

Let's take a look at some of the best Ayurvedic immune boosters of India that come loaded with the goodness of natural herbs and spices having properties to fight diseases.
How Immune Boosters Help?
Now, before we start with the list of the Ayurvedic immune boosters let's first understand how it works!
As we grow old and have disorders like diabetes, heart problems along with obesity, anaemia, vitamin deficiencies etc., our body's immune cells like the T cells and B cells get weaker.
Immune boosters act in enhancing the activities of these immune cells, simply by using anti-inflammatory, antioxidant, and antimicrobial properties of the herbs inside them.
Once their activities are restored, these immune cells can fight the germs in your body in a better way, including that of COVID.
They will not cure you of the disease but give you a chance to battle it.
Recommended Story – Best 5 Super-Easy Homemade Drinks to Boost Your Immunity
Why Ayurvedic Health Supplements?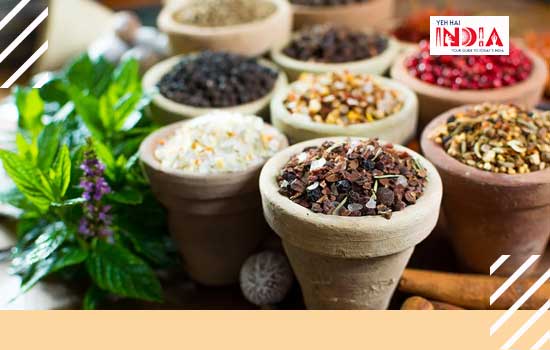 These essential immune boosting herbs, spices, and other natural ingredients can be taken directly from the source.
But in that case, you are not sure of the exact effective dosage.
The Ayurvedic healthcare supplement on the other hand quantifies it in the exact dosage as tablets or mixtures which you can easily take like regular medicines.
Best Ayurvedic Immune Boosters
Now that we are clear why it is needed and how it helps, let's take a look at the top most Ayurvedic Healthcare Supplements found in India:
Dabur's Giloy Immunity Booster Tablets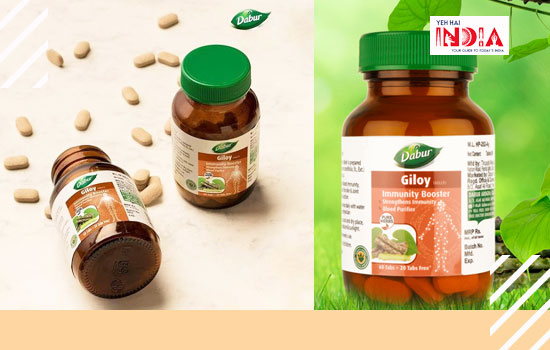 This is the most trusted Ayurvedic Healthcare Supplements brand of the country. So, it comes as no surprise that in times of distress people trust them.
This 60 tablet pack comes loaded with the Ayurvedic herb 'Giloy', a well known blood purifier and antiseptic.
It has a high antioxidant property that removes oxidative stress from the body by eradicating toxic free radical accumulation.
It's an excellent blood sugar enhancer and is good for muscle and joint pains. It also protects you from lead poisoning.
So, overall it's a good choice as an immunity booster health supplement which can be taken once a day.

CRD Ayurveda's Revite Immunity Capsules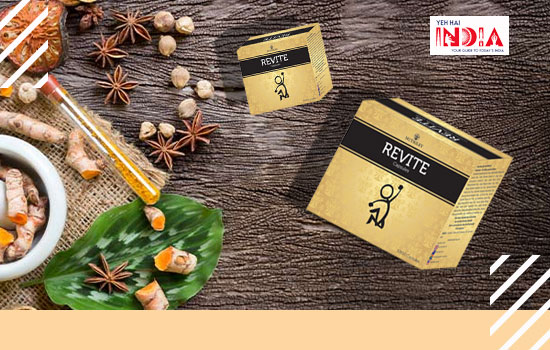 This is a pack of 100 capsules that contains essential nutrients like vitamins, minerals, and important Ayurvedic herbs like Tulsi, Giloy, Ashwagandha etc.
The capsules work towards boosting your immunity by energizing you and supplying essential vitamins and minerals.
It's good for oxygen utilization in the body and also helps to enhance your appetite, preventing weakness and fatigue which are key problems in Covid.
It also helps in body growth and weight gain.
Himalayas' Tulsi and Amalaki Immunity Tablets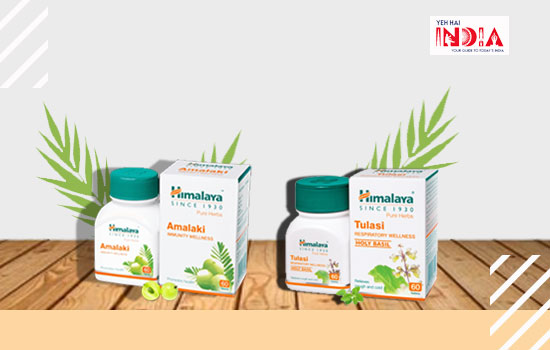 These two types of tablets comes as a pack of 60 capsules in a bottle and is loaded with Ayurvedic herbs Tulsi and Amalaki respectively
Amalaki or Indian gooseberry is a good source of Vitamin C and has excellent anti-inflammatory and antimicrobial abilities.
Tulsi has a direct effect on increasing your T cells of the immune system
Both of them act well to control your basic parameters like cholesterol, blood sugar and blood pressure.
They also help in digestive problems and constipation which are some crucial symptoms of Covid.
Their natural immune-boosting ability helps to fight infections including symptoms of normal flu, cough, and cold.
Recommended Story – COVID-19: Immunity boosting products by famous Indian FMCG Brands
Food ARC's Panchamrit Tulsi Drops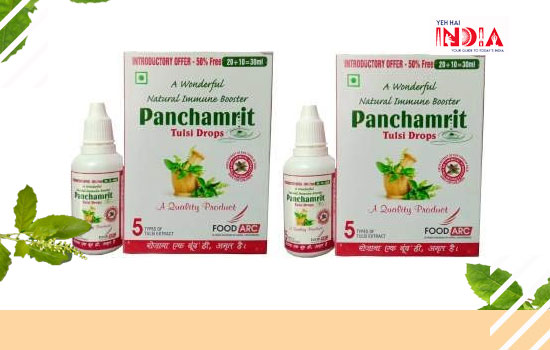 These are 30 ml Tulsi drops having the goodness of Tulsi and other Ayurvedic herbs.
Tulsi is known as the queen of herbs and has a range of health benefits including disease preventing antimicrobial properties.
It is known to purify the blood and boost immune cells like T cells along with improving your metabolism and relieving stress and anxiety.
As we have seen earlier, body markers like cholesterol, blood sugar etc., which makes us more prone to diseases are also controlled by this immunity booster.
All of this is essential to fight diseases especially in the recovery period.
One advantage of this over other Ayurvedic products is that it comes in the form of drops which can be taken easily by all.
Naturyz Triple Action Immunity Booster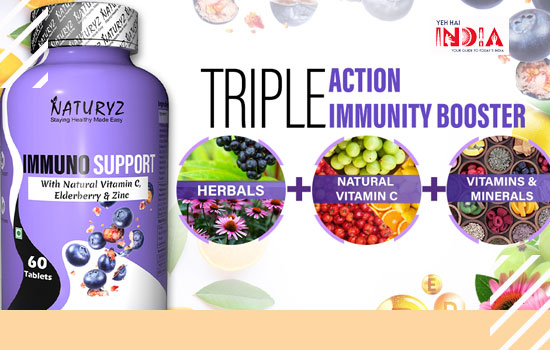 Although a bit expensive than other Ayurvedic immune boosters, this supplement has been trusted by millions of people because of its rich ingredients that sort of packs in all health benefits.
This pack of 60 tablets contains herbs like Elderberry, Echinacea, Amla, Acerola, Bioflavonoids, Zinc along with multivitamins and other plant sources of Vitamin C.
All this, gives it a high antioxidant and immune system enhancing profile which has been certified by all leading authorities in India
It also fights fatigue and boosts your stamina by energizing you.
Baidyanath Ayush Kwath Immunity Booster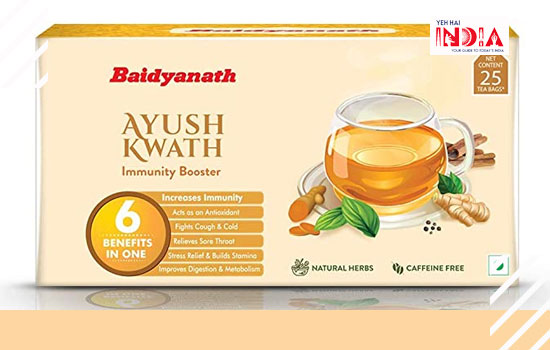 This 60 tablets Ayurvedic health supplement comes from another trusted healthcare brand of India, Baidyanath.
Also, it has a range of different ingredients like Tulsi, Dalchini, Krishna Mirch making it an all inclusive health supplement.
The formulations of the tablets are made in such a way that it fights common infection symptoms like fever, cough and cold and boosts the mine system.
Along with this, it improves your digestion and helps in increasing your metabolic and breathing rate.
So, a daily dose of 1-2 tablets twice a day can boost your immunity and help you fight disease.
Add Veda's Add-Immune Tablets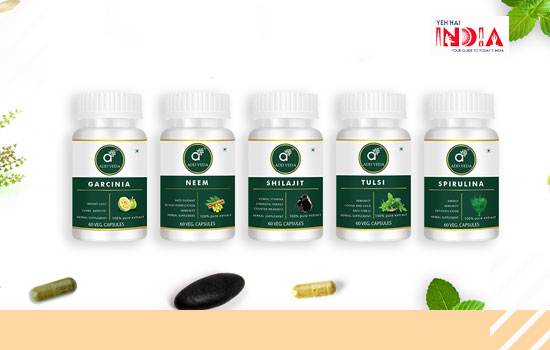 These are a pack of 60 immune-boosting tablets that come loaded with a range of Ayurvedic herbs like Brahmi, Giloy, Neem, Tulsi, etc. that detoxify and is an immunomodulator.
Their capability of modulating and improving the immune system helps in fighting diseases by giving you strong immunity.
It detoxifies the body by eliminating toxic free radicals which accumulate in the body over time.
This helps in dealing stress and anxiety. It energies and keeps you active which is crucial to fight the fatigue of the pandemic.
Lastly, it's protective against allergies and normal cold and flu makes it an essential supplement during this time.
It also helps in easy digestion. 

So, these are the most trusted Ayurvedic healthcare supplements to boost your immunity during the pandemic.
Take them wisely and keep yourself strong and healthy.
Remember to eat healthy, stay at home, and get vaccinated as early as possible!
Also Read – Indian Spices to Boost your Immunity during Pandemic