Being at home 24/7 can be exhausting!
Sitting in the same place all day and doing the same excruciatingly repetitive tasks can take a toll on your health.
On top of that we have a staggering amount of negativity all around us—social media, television, and newspapers—reminding us repetitively of our uncertain existence and fragile situation.
It is quite natural to feel overwhelmed with all these and find your escape in the scarcely amusing Netflix shows.
But you don't want to end up sitting on your couch all day and night as you will end up feeling demotivated and even physically weak.
It can drastically affect your productivity and leave you unable to focus and concentrate on work or studies.
So, here are some of the ways you can push yourself to intensify your daily productivity during the lockdown.
Recommended Story – How to Increase Productivity while Working From Home?
Organize Your Physical Space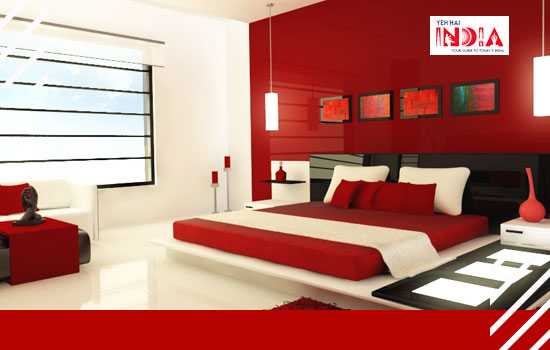 Do you often feel like you cannot find things when you need them?
If so, then it's probably time to neaten your home.
Just because you are home alone doesn't mean you can stay in a messy place.
Tidy up your workspace and your house as it will help you to concentrate on your work better.
Organize Your Day
Once you are done organizing your physical space, it's time to organize your day.
Try to work up a schedule that serves you well.
If your work allows flexible hours then it's even better!
Our concentration and productivity levels differ throughout the day.
You can set aside your most productive hours for your work and do other things during the remainder of your day.
You can use an offline or online daily planner that can help you to organize your whole day.
Limit News and Social Media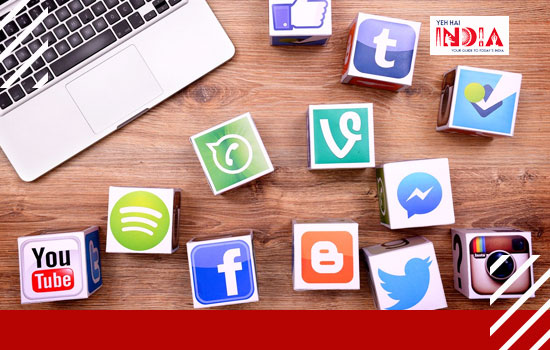 Staying up to date with the latest happenings around the world is important but can be counterproductive during the pandemic.
So, it is better to watch the news less often.
Of course, you do need to be aware of important information regarding COVID-19 related matters like symptoms, latest research, and safety tips.
For such information, you can simply refer to the government or World Health Organization (WHO) websites instead of news as these sources are considerably more credible.
Similarly, the glamour and glitz of social media can have an extremely negative impact on your mental and emotional health.
If you think that all your friends are being extremely productive and having fun because of those filtered shots then you may be distorting the situation.
Most people do not show the gloomy sides of life on social media.
It can contribute to a lot of stress and it's favorable to stay away.
Have a Morning and Night Routine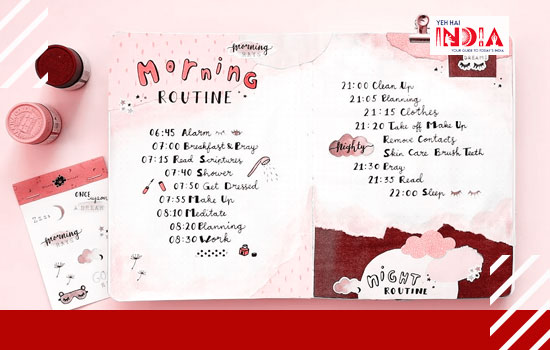 Having a specific morning and night routine can make your day a lot more hassle-free and productive.
By knowing what you need to do every day, you will be spending a lot less time thinking and a lot more time getting stuff done.
Having a morning or night routine does not have to be enormous like those of YouTubers and bloggers.
Instead, efficiency and simplicity should be the key.
Take Care of Your Diet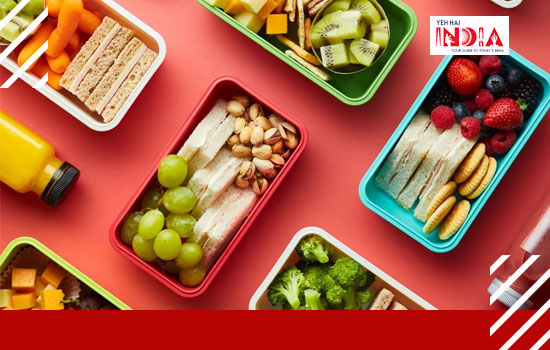 As the old saying goes, 'a healthy mind resides in a healthy body.'
Taking care of your health should be your top priority, especially during a pandemic.
Your diet has a tremendous influence on your health and thus it is very crucial to eat healthy foods.
You don't have to consume fancy diet foods.
The best way to pursue a healthy diet is to eat a simple, homemade, and nutritious meal where a variety of foods are consumed in moderation.
Recommended Story – Time Management Apps and Tools
Exercise and Meditate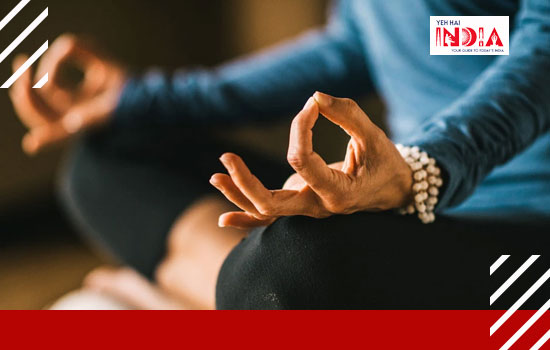 You do not need to go to the gym to get a decent amount of workouts.
In fact, there are many types of workouts that you can try out at home.
You can find many applications on Google Play Store and YouTube videos that can guide you through home workouts.
Try to incorporate moderate workouts into your daily routine to sustain your health and fitness.
Apart from that, meditation should also be part of your daily routine.
Researchers at Columbia University Medical Center state that meditation helps to enhance concentration and reduce negative emotions.
Thus, by meditation, you can increase your productivity levels.
Stay In Touch With Your Family and Friends
If the only communication you are having with other people is about your work then you definitely need to change your habits.
Just because you are in lockdown doesn't mean you do not need to be sociable.
Humans are social creatures and we perform our best when our needs for social interaction are met appropriately.
Maybe, after a long hard day, a cheerful conversation with a friend is all you need to unwind.
In fact, only a few things are as therapeutic as communicating with your family and friends.
Invest Your Time in Hobbies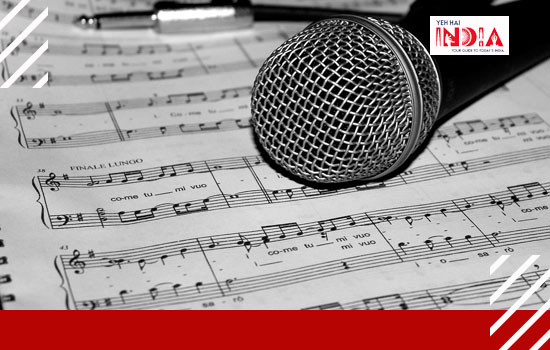 'All work and no play make Jack a dull boy' —all of us have heard this popular saying and it stands true even in modern times when people are overwhelmed with work.
When your house becomes your office it can be difficult to draw yourself away from work.
Constant overwork can have a hostile effect on your productivity making you irritable, anxious, and less creative.
To keep focused, try to allot some time to your hobbies for your enjoyment—reading books or collecting coins—whatever you love doing the most.
Develop New Interests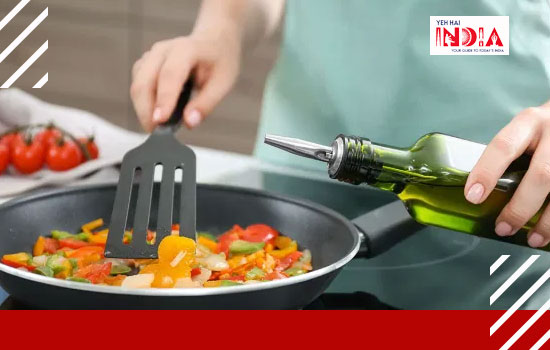 Lockdown can seem like a bummer but it can also be a blessing in disguise.
Think about all the stress that you can avoid by staying at home—traffic, junk food, the terrible food of your mess, the dilemma of dressing up, and so on.
You are likely to have a lot more free time to explore new interests and hobbies during the lockdown.
It is the best time to try something exciting—hip-hop dance, making a collection of retro movies, or creating some amazing DIY home decor.
You can join online groups and communities which can help you stay motivated to pursue your new interests.
Take Breaks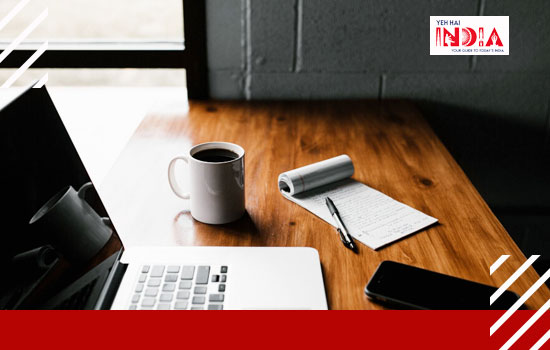 Try the Pomodoro technique to increase your productivity.
According to this technique, you have to work for 25 minutes at a time and take 5 minutes of break and go back to work.
This way you will be able to maintain optimum concentration while working.
The small breaks will provide you enough recreation to re-energize yourself and go back to work again.
Apart from that, you can take longer breaks as well throughout the day. Maybe listen to a song or make yourself a sizzling cup of tea.
So we discussed some of the best productivity ideas to follow in lockdown.
It is always wise to count your blessings, avoid surrendering yourself to unnecessary negativity, and keeping yourself busy with some productive work throughout the day that can keep you from falling into an unproductive state.
Health—both mental and physical, and productivity are intrinsically related to each other, so it is important to take care of all the different aspects of your life to get the best out of a lockdown.
Also Read – Top Free Online Courses: Upgrade your skills during Pandemic