The pandemic has employed a fierce attack on entire systems – from healthcare to the economy.
We often imagine Covid-19 as a pandemic associated with health sickness and death and while the front-line workers definitely deserve our tributes as they risk their lives to save humanity from an invisible enemy.
In the midst of panic and helplessness, humanity is being tested every day with new challenges arriving.
These new challenges range from poverty due to the loss of jobs and businesses to a shortage of oxygen cylinders.
Lockdown has put tremendous pressure on middle and lower-class families who are unable to fulfill their basic needs.
The situation is so pathetic that not only Health Care, even food seems like a luxury to many.
In such a situation, we need brave and empathetic individuals to come forward and save the others around them with whatever power they have.
These people are the real heroes of COVID, who do not get any tribute or monetary rewards but still try their best to deter the system from collapsing.
Recommended Story – Top AI COVID Care Health-Tech Start-Ups You Should Know About
So here are some of the people and their organizations who selflessly helped out during COVID-19:
Maleshwar Rao: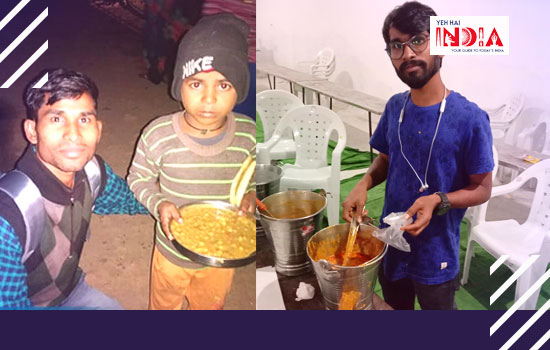 Maleshwar was born in Andhra Pradesh in a well doing family of farmers however misfortune struck them when excessive rain of 1998 demolished all the harvest and nudged them into poverty.
The family sold off whatever was remaining to pay off the loans and shifted to Telangana to find daily wage jobs.
Because he faced such extreme poverty and hardships in childhood, it made him compassionate towards other people who were encountering similar conditions.
He recognized the striking difference between the rich and the poor as the rich have more than sufficient to eat while the poor have nothing.
That's why he began his optimistic journey of social work in 2012 with an organization called 'Don't Waste Food'.
Don't Waste Food
It is based on the concept of evenly distributing food among people by obtaining surplus food from hotels, restaurants, weddings, offices, guest houses, etc., and giving it to the poor.
He collects anywhere from 500 to 2000 packets of food every day in this way.
He says, "I don't get sleep if I know of someone who went to bed hungry."
The group was operating in Hyderabad as the virus ambushed the city, hurling people into drastic poverty.
He is trying his best to help people with cooked meals, ration kits, and oxygen cylinders.
The group works for homeless people at public places like railway stations and parks to ensure they get medical care.
They also take care of people at the government hospitals. The NGO delivered cooked food to those in quarantine.
Many slum dwellers and migrant workers who were whimpering for help were supported by this group.
His endeavors are much appreciated during the arduous times of COVID-19.
Atul Satija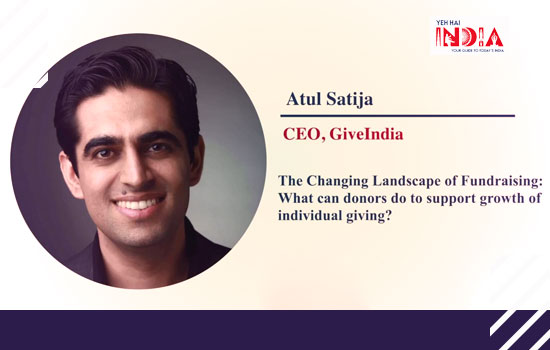 Atul Satija is the founder of the crowd funding platform called 'GiveIndia' which has been able to raise 70 crore rupees for COVID-19 relief in India.
The crowd funding platform is a smart and convenient way to give donations to different organizations simply with the help of your smartphone.
This platform has collaborated with more than 2000 NGOs related to different social causes.
The organization searches for different NGO programs that need funding and publish them on their platform.
Indian COVID Response Fund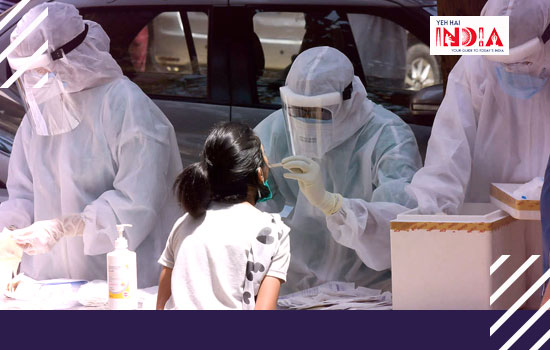 On April 10, 2020, they launched the ICRF (Indian COVID Response Fund) campaign and promoted it on different social media platforms resulting in collecting more than 1 crore rupees in just 3 days.
All the money collected was given to the specific NGOs who were working on the ground to help the Coronavirus patients and their families.
Moreover, the organization went on to absorb all the third-party chargers and was able to yank in 220 crore rupees.
After the second wave of COVID-19 pummeled India, they launched the relief as ICRF-2, and this time they have made separate sections.
The specific sections include cylinder refill, oxygen generation plant for COVID hospitals, setting of isolation and care centers, supplying concentrator, cylinders, etc.
GiveIndia will donate Rs. 30000 as initial help to each such family.
Ashok Khurmi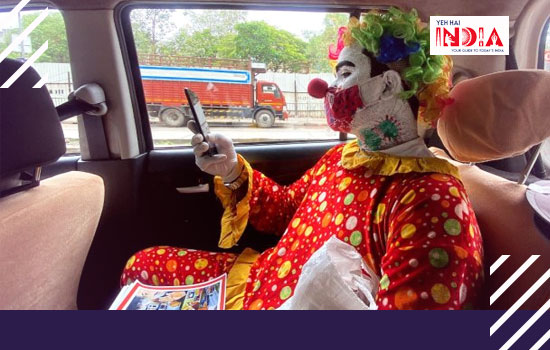 Clowns are thought to be humorous laughing stocks but this clown in Mumbai is doing something more endearing and significant.
Ashok Khurmi is a volunteer social worker and dresses up in a silly red clown suit, splatters white face paint, and puts on a funky rainbow colored wig to do his role in helping out people during COVID-19.
He spends his off-days by disseminating face masks, disinfecting streets, parks, and other public places, and creating awareness about Coronavirus.
He uses one-third of his monthly income to buy costumes, sanitation equipment, and makeup supplies as he finds his fascination in social work.
He even risked his own life to sanitize densely inhabited places like Dharavi in Mumbai, which is one of the Coronavirus hotspots.
However, why does he need to dress up as a clown to do such a significant job?
He says that dressing up as a clown helps him to do the job without scaring the children as the slum children are often awfully scared by people in PPE suits.
By cloaking in these fun costumes, he also fetches happiness into the lives of the children who get elated seeing him and start shouting "joker, joker."
He also has dressed up as other characters like Mickey Mouse, Santa Claus, and Spider-Man but his Joker character is the most distinguished.
Recommended Story – Life Post COVID-19 – Will the way we live change?
TMMK Social Workers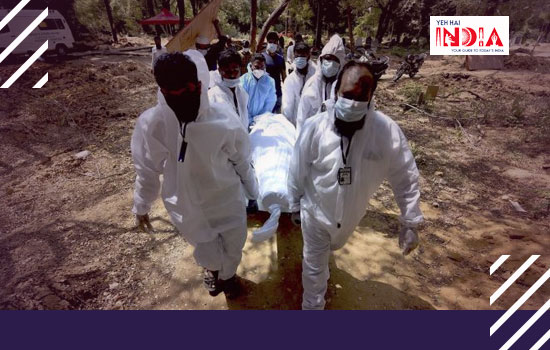 A group of social workers in Coimbatore is doing extraordinary work since the beginning of the COVID-19.
A pandemic is such a devastating situation that a person even after death becomes a huge responsibility for people.
The bodies of people deceased from COVID are treated as sinister entities which no one wants to deal with.
In such a situation, performing the right last rites of a person in a dignified manner has become a challenge for many families.
The group of social workers in Tamil Nadu has come forward to help in this cause.
They are performing the last rites according to the religious rituals of the deceased person without charging any money from the families.
They have cremated more than 350 bodies since the pandemic began.
They are not afraid of getting infected while handling the bodies as they believe in their God and service to humanity.
After all, someone has to do this job.
We honour the human spirit of humanity in these social workers who are establishing an example of communal harmony in Indian society.
So these were some of the most interesting tales of social workers of the COVID-19 pandemic.
Social workers are working tirelessly alongside front-line workers to save people from the direct and indirect impact of the deadly virus.
We should be inspired by the fighting spirit and selfless attitude of these people and do our part in the fight against COVID-19 by staying home, washing our hands, wearing masks while going out, maintaining physical distance, and helping people in our community.
Also Read – Top 15 Covid-19 Vaccination Myths