After achieving a good name in the Essential Oils & Fragrance Oils Industries, VedaOils has launched a complete collection of Soap making supplies in India. These raw materials are available in Small to Bulk quantities for those who want to use them for Commercial soap-making businesses. If you were following soap making as a hobby, you could now dream of transforming them into a big brand in the market.
The Company offers a wide range of soap-making supplies that ensure that people have everything needed to make soaps effortless & effectively. However, making chemical-free cosmetics was a challenge for many brands and hobbyists by using Natural and chemical-free essential oils, carrier oils, and other ingredients.
VedaOils helped them in a big way by following one Umbrella Concept. The company are now providing chemical-free and organic ingredients for soap making. VedaOils ingredients are Vegan-friendly & free from Sulphates, Parabens, SLES, alcohol, and other additives. A soap-making kit supplies also launched by VedaOils that includes the beginners kit for interested amateur soap makers. The Company's efforts directed toward budding entrepreneurs who want to transform their hobby into a successful full-time business!
One-Stop Solution for All Soap Making Raw Materials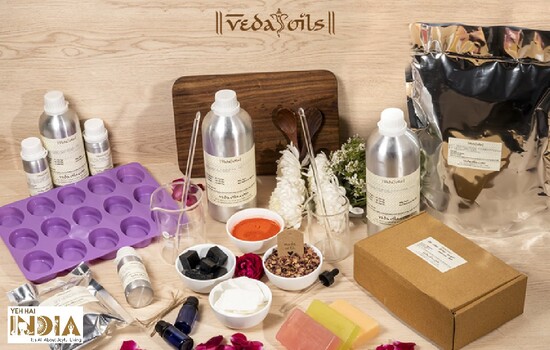 Though soapmaking process seems easy, gathering all the ingredients required to make aesthetic, skin-friendly, and appealing soaps isn't easy. VedaOils recognizes this and provides all the soap-making raw material on a single platform. They also offer a soap-making kit for beginners that comprises soap bases, soap molds, liquid bases, pigment color, essential oils, carrier oils, fragrance oils, and much more.
Aim of the VedaOils Team to provide everything you need to shape your soaps into elegant and beneficial masterpieces! The Company supports budding entrepreneurs who want to steer forward in the soapmaking business by consistently providing good products! Vedaoils provides products at wholesale rates so that commercial soap makers can afford these supplies without drilling a hole in their pockets.
Recommended Story – 7 Best Natural and Organic Soap Bars in India
Premium-Quality & Lab Tested Products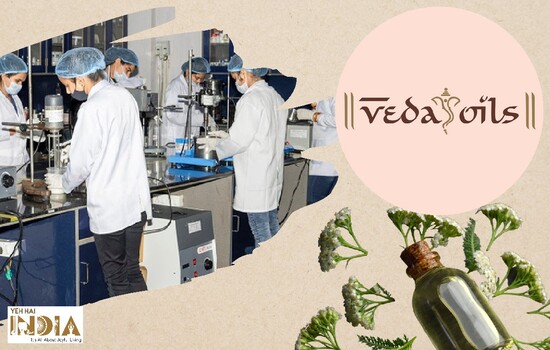 VedaOils ingredients work well with both DIY and commercial equipment. The Company offers lab-tested premium quality with long durability. Moreover, they test with standard equipment to ensure the complete safety of the users and makers. Therefore, people need not worry about the final quality of the soap raw materials. The company's goal is to meet the bulk quantity requirement without compromising quality. Their lab-tested products are always ready to take the market by storm!
VedaOils is dedicated to expanding its horizons with each passing year. Their ambition to serve more markets and entrepreneurs worldwide helps us build partnerships with logistic service providers across the globe. The Company consistently adds more countries to its list, including nations like Australia, the US, UK, Canada, and Europe. VedaOils aim to cover more networks shortly so that everyone can order soap-making supplies from any corner of the world!
Bulk Discounts for Startups & Small Business owners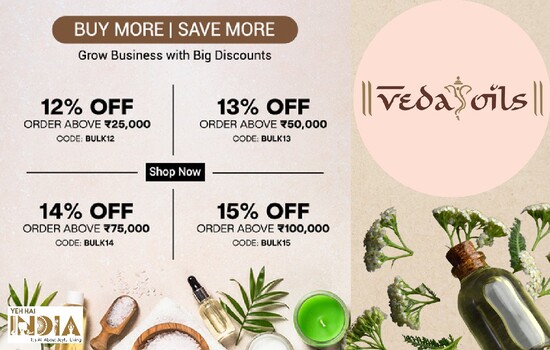 VedaOils offers soap making supplies in bulk quantities, and the cost-effective rates of their products make it a great platform for both individual and commercial buyers. VedaOils offers bulk discounts and deals through its website and helps small & big business owners to earn more profits by purchasing bulk products at discounted prices!
CEO's Vision of VedaOils – Branding Strategy Insider
Aayush Gupta, the CEO of VedaOils, constantly brainstorms new ideas and products for our customers. According to him, delivering quality products helps brands convert their buyers into loyal customers. He is also committed to focusing on marketing, creativity, packaging, shipping, and other important aspects of the soap making business.
About VedaOils
VedaOils is a trusted brand in India and the world for manufacturing, supplying, and distributing natural ingredients and products. Our expertise lies in lab-tested formulas that are backed by relentless research. The company goal is to enhance the quality of our offerings consistently through regular R&D initiatives. While we strive to steer ahead in the competition, we also don't hesitate to take forward those associated with us.
VedaOils clientele includes the topmost brands in India and outside India. We also provide our services and products to startups and small-scale industries. We are committed to making our clientele grow their scale and image among their customers in every way we can. Our private labelling and contract manufacturing services are in line with these efforts.
Also Read – Product Review: Inatur Luxury Handmade Soap Collection Review