Jewellery is a very emotional thing and for us Indians, jewellery holds a great amount of sentimental value, no matter what occasion it is.
For Indian women, jewellery is considered an elementary part of adornment according to the local customs, more so in weddings and festivals. In India it's not uncommon to see women dressed up with a few expensive jewellery pieces adorning them regardless of their social status or economic background.
Such is the affection for gold jewellery that nearly every Indian citizen makes it a point to reserve a considerable part of their earnings specifically to buy gold jewellery on auspicious occasions.
With numerous contenders in the market vying for attention, it gets difficult to select a brand that assures quality and is dedicated to provide the best service to its customers.
Dassani Brothers, is one such Jewellery brand that witnessed a wide acceptance in the market ever since it started operating in 1984 as a Polki Jewellery manufacturer.
To get some interesting facts about the latest jewellery trends these days and to know the company's objectives , we got to interview Mr. Sumit Dassani, one of the partners at Dassani Brothers.
Q. Tell us a bit about the founders and what propelled them to start the legacy in 1984?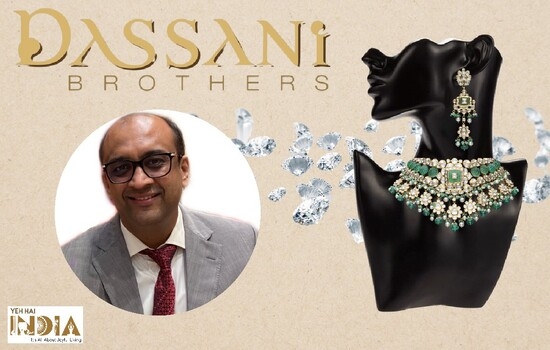 Our parent company laid the foundation way back in time and Dassani Brothers, our jewellery brand was founded by my father and his brothers in 1984 in Mumbai. We're originally from Bikaner and have been upholding the legacy of the Dassani Brothers and crafting exceptional jewellery for over three decades now.
We have expanded our business to Mumbai, Delhi, Jaipur and Bikaner, creating semi-contemporary, high end and mesmerizing designs catering to all. We remain dedicated to the growth and integrity of the jewellery industry.
Recommended Story – Indian Traditional Jewellery from Head to Toe
Q. How many generations have passed since the inception of this business in 1984?
Two generations have passed since the origin of Dassani Brothers in 1984. The founders, Mr. Surendra Dassani and his brothers passed on the legacy to their sons, who are now handling company's operations.
Q. Who are the craftsmen? Any particular story behind these experts in jewellery?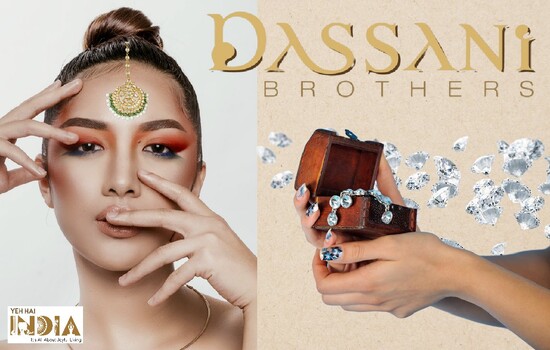 We have an in-house team of craftsmen in Mumbai for our no wax jewellery. We also have a team of Karigars in Bikaner where we originally started. We are constantly upgrading our visions and skills by keeping up with everchanging demands and creating new trends with our highly qualified team of designers and skilled artisans.
Our dedicated technicians ensure artistic fineness and skilled precision to make every piece of jewellery look priceless and unique.
Q. What certification standards does the company follow?
All our jewellery products are certified by IGI And SGL labs.
Q. Where are the materials sourced from? Are these imported too? How are the logistics carried out?
We get our gemstones from the country colour stone hub, Jaipur and some from Mumbai. We buy our Polki jewellery from Navsari, Gujarat.
Q. Does the company export its jewellery?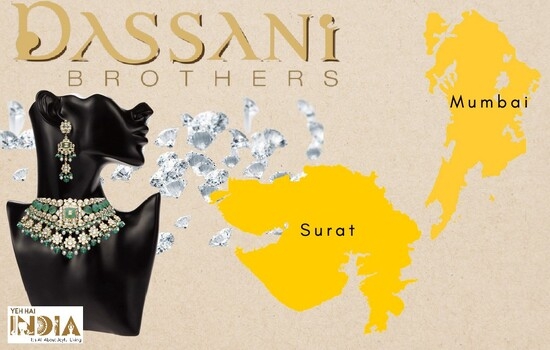 Yes, we export our jewellery to our clients in USA and Dubai.
Q. What is the core objective of company's exhibitions? For how long are these exhibitions being carried out?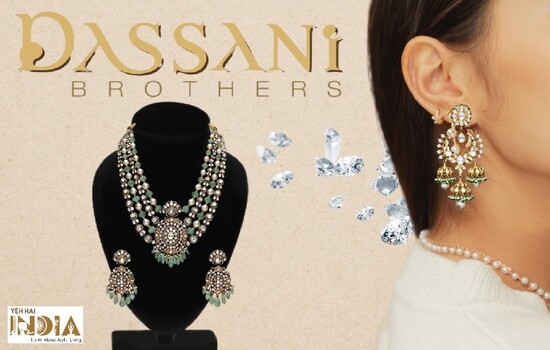 Dassani Brothers participates in two of the biggest exhibitions IIJS and JJS every year which are the biggest platforms for us to showcase our jewellery and grow our business.
The exhibitions are largely held for b2b companies which is the focus of Dassani Brothers as our company is mainly into wholesale.
Q. What is the company's inherent philosophy?
Customer satisfaction is the absolute motive of Dassani Brothers and we never compromise with the quality of our jewellery. The jewellery of Dassani Brothers is handcrafted by skilled artisans and designers.
Our dedicated technicians ensure artistic finesse and skilled precision to make every piece of jewellery look priceless and unique.
Q. How does the company assess the current market trends and what strategy is implemented to adapt to the changing consumer preferences?
The jewellery industry is back on the track and is witnessing a boost again after the pandemic. Consumer demand for jewellery is increasing and the industry has come up with amazing trends this year.
Shifting from a boring lifestyle, customers are willing to explore and experiment with their appearances. Luxury has become a stronger demand than ever and customers are turning towards comfort with focus on premium quality.
A hike in the requirement of minimal elegant jewellery designs like chokers, statement earrings and lightweight pendants/lariats will be seen as a major trend in the coming months and customers will be chasing different and colourful designs more than decent and simple designs.
Dassani Brothers believes in following as well as creating the trend by crafting the desired jewellery and fulfilling the needs of the consumers.
Q. Any challenges encountered during COVID-19?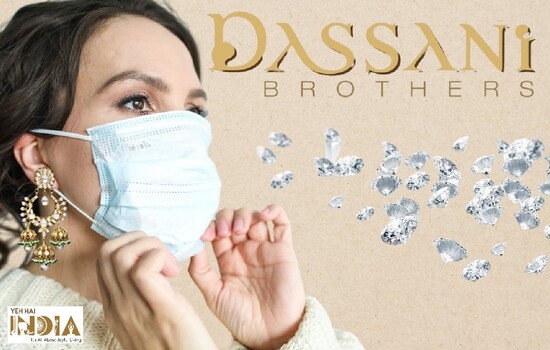 The gems and Jewellery sector have faced a rapid drop in sales during the pandemic. Consumers have faced huge losses and due to persistent event cancellations, the jewellery industry has also experienced dynamic change.
But now it's recovering as the industry is adapting to the digital trends and customers are now more comfortable with online jewellery purchases. Along with the existing customers, new customers are actively exploring and intensively buying their favourite jewellery pieces online and wearing jewellery even on ordinary days has become a trend.
Q. What is the plan of action for the expansion of operations and reputation of Dassani Brothers?
We are looking forward to expanding our b2b business in India as well as globally. In India tier-2 cities including Nagpur, Kolhapur, Nashik and others are our next target. We're planning to expand more in Bahrain, Saudi, Europe, the USA and other countries in the coming years.
Check out Dassani Brothers Jewellery Collection here.
Dassani Brothers has been in the business of manufacturing neo-heirloom and contemporary Polki jewellery for the last three decades.
Also Read – Indian Traditional Jewellery for Brides