In the wake of the Covid-19 pandemic, health has become an essential element. Indians are warming up to the idea of building immunity to prevent themselves from getting infected. The new consumer anxieties revolve around staying healthy and fit in a world chased by COVID-19.
It is believed and suggested by many that a strong immune system protects individuals from infections, hence the focus of the consumers has shifted towards staying healthy and boost their immunity to stay safe.
Scientists are working aggressively to innovate a vaccine that could protect against the virus. In the meantime, the only solution remains is to curb the spread and prevent ourselves from getting infected.
The obvious solution involves masks, social distancing, etc, but other than that, the fact that the virus destroys your immunity and it's prone to those with less immunity power in their body, the demand for immunity boosters has shot up by an estimated 20-40%.
Brands are no stranger to crisis management and pandemics, this is the reason for the huge supply and demand for immunity boosting products in the market. The new marketing narrative suggested by several dairies, FMCG, and health brands focuses majorly on promoting immunity-boosting products.
According to a Google report, it was revealed that the online searches for such products have skyrocketed. The searches related to health and healthy products, especially for those that boost immunity has increased by 500%. Searches for Vitamin C, herbs with medicinal properties, and Ayurvedic Home remedies were increased by over 300%.
Even, Prime Minister Narendra Modi suggested: "enhancing the body's natural defense system or immunity plays an important role in maintaining optimum health".
"We all know that prevention is better than cure. While there is no medicine for COVID-19 as of now, it will be good to take preventive measures which boost our immunity in these times", he said.
Recommended Story – Indian Spices to Boost your Immunity during Pandemic
Percentage Increase in Demand for Immunity Booster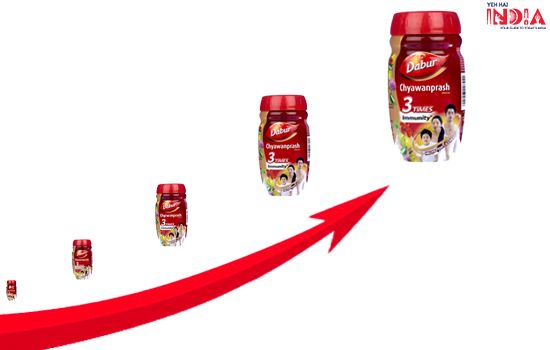 One of the most popular immunity boosters that have prevailed in the industry for a very long time is Chyawanprash by Dabur that has seen a huge jump in its demand from 2% to 81% now.
Since it contains all those herbal and natural immunity boosters, people have considered including it in their regular grocery list. Also, honey, which is also a natural immunity booster, saw a huge rise in its demand. Earlier the demand was stagnant at 10% now it has reached up to 35%.
Turmeric consists of immense herbal and Ayurveda properties. The demand for turmeric also saw a huge rise from 7% to 38%. The nation is the largest milk manufacturer and due to the rise in COVID-19 cases, the market value of packaged milk has nearly doubled.
The milk production in the country has risen by 6% even Amul saw a 15% rise in its demand during the lockdown.
Indian Brands and Their Newly Launched Immunity-Boosting Products
Several existing brands and startups have launched new products in the wake of the increased demand for immunity-boosters. Those include:
Dabur
FMCG company Dabur India Ltd. is fast-tracking its new product launches to meet the demand for immunity-boosting products in the market. In April 2020, Dabur launched a tulsi tonic titled as Dabur Tulsi Drops. It is a 100% Ayurvedic immunity booster that provides protection from cough and cold and also builds respiratory health.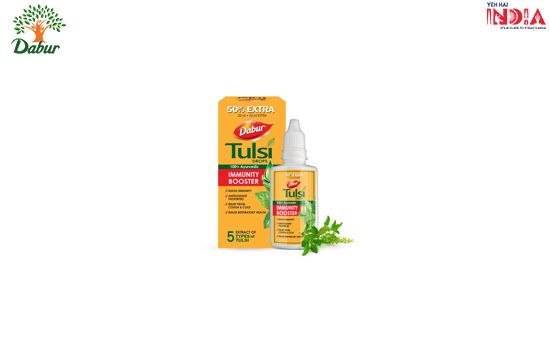 During this time of the pandemic, there were other products that the company introduced which included Dabur Haldi drops, Dabur Amla Juice, Dabur Giloy-Neem Tulsi Juice, Dabur AYUSH Kwath Kadha, and Dabur Trikatu Churan.
ITC
ITC's B Natural allied with Amway and launched a range of beverages named 'BNatural Plus Juices and Beverages' that provides the dual benefit of Immunity and Fiber.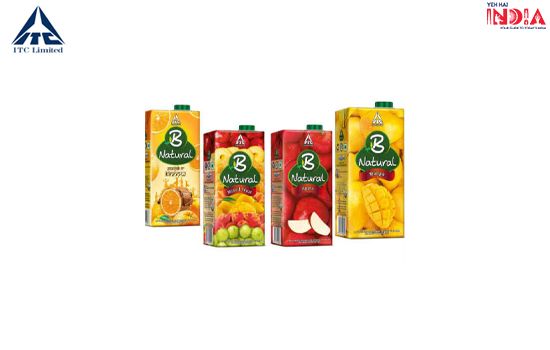 The ITC's Life Sciences and Technology Centre promises a unique clinically proven ingredient that supports immunity. The B Natural Plus range is available in two variants namely Orange and Mixed Fruit.
Patanjali
Patanjali recently received clearance for selling 'Coronil' as an immunity-boosting product. It has also launched other immunity-boosting products that contain Ayurvedic herbs and natural products to enhance immunity in people.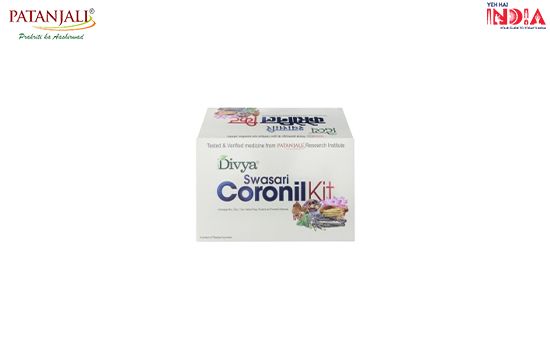 Since Patanjali is one of the most trusted brands for natural products, their newly launched products include Giloy Juice, Spirulina, Aswagandha Churan, and Tulsi Panchang Juice. These are launched as immunity-boosters that will not cure but prevent people from getting infected from the virus.
NIPER
National Institutes of Pharmaceutical Education and Research have introduced several new products to fight the pandemic. Recently, in the wake of the increased demand for immunity boosters, they have launched Immune Booster Herbal Tea.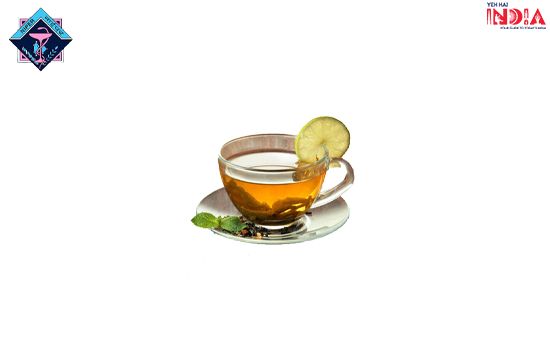 According to their statements, the formula has been designed in such a way to achieve maximum immunity-boosting effects. The ingredients include Aswagandha, Giloe, Mulethi, Tulsi, and Green Tea.
Mother Dairy
Mother Dairy, a leading milk supplier, was established in 1974. It was launched under the initiative of Operation Food, the world's biggest dairy development program.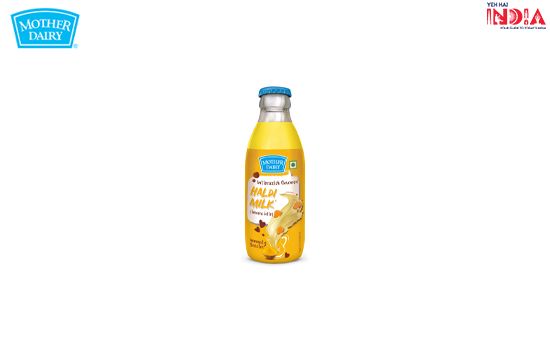 In June, Mother Dairy launched Butterscotch flavored Haldi milk named Turmeric Latte, which will help boost the immunity of customers. They claim that it is made with concentrated turmeric extract and each bottle serves the same benefit as one spoon of Haldi powder in milk.
Amul
June recorded another launch of a new immunity-booster product introduced by Amul which was Haldi Milk, Ginger Milk, and Tulsi Milk. The Managing director claims that these products boost immunity and allows prevention against coronavirus.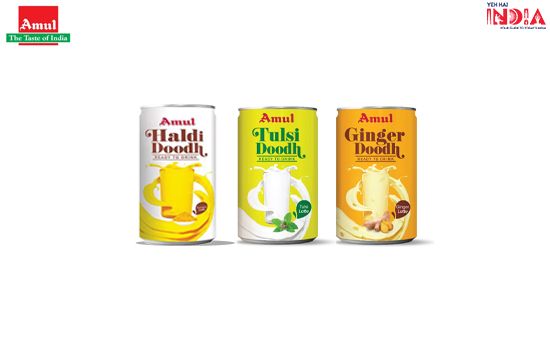 They have ensured that these new milk variants will provide enough immunity to fight the virus.
Wagh Bakri Tea
Since earlier times, we saw advertisements made by Wagh Bakri Tea where they promoted their tea with Ayurvedic and stress-relieving benefits. Recently Amid the COVID-19 situation, they have started to promote it as an immunity-boosting product.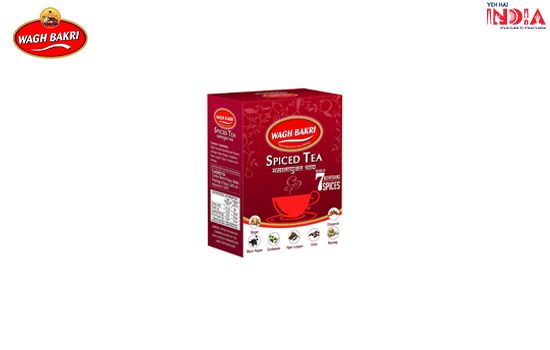 Their ingredients include Tulsi, Aswagandha, Ginger, all of which are natural immunity boosters. The demand for Wagh Bakri Tea has also increased during the pandemic.
Bonn Group
Punjab based FMCG brand Bonn Group has also launched herb and seeds bread. The company states that it contains immunity-boosting ingredients. They have launched this product under its NU Health range in the entire north region.
They claim "The bread contains essential ingredients including turmeric, black pepper, oregano, sunflower seeds, and pumpkin seeds that help in boosting your immunity system. Turmeric helps in regulating the immune system and quick healing."
The bread is priced at Rs 50 for 350gm.
Recommended Story – Top Organic Food Brands available in your City
Jain Farm Fresh Foods
In a bid to boost immunity amid the COVID-19 pandemic, Jain Farm Fresh Foods Brand Valley Spice has launched AAYUSH Kadha. The ingredients have been endorsed by the AYUSH ministry themselves.
The combination of spices which include Tulsi, Dry Ginger, Black Pepper, Cinamon, will help against airborne viruses. The bioactive compounds present in the spices enhance the body's natural defense system.
The price of the Kadha is Rs 300 for 30 sachets.
Zikia Biomeds and Pharmaceuticals
Hyderabad based Zikia Biomeds and Pharmaceuticals have recently announced the launch of OJOPLUS. The formula contains additional medicinal active biomolecules that prevent diseases and augments immunity along with minimizing life-threatening complications in case of viral infections.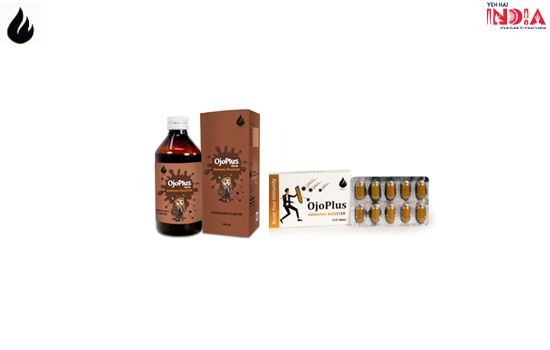 The company states that it is a high-quality drug that includes all herbal immuno-booster ingredients. The formula is available in tablets for adults and syrups for children in chocolate flavor.
Dairy Day
Karnataka based ice-cream brand Dairy Day recently launched Dairy Day Plus, a range of ice-creams that contains added special proven ingredients that boost immunity.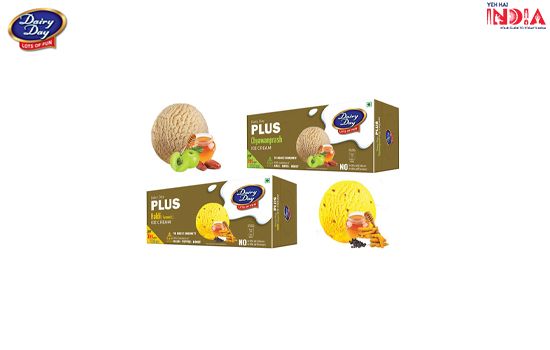 They have introduced two new flavors named Haldi ice-cream and Chyawanprash Ice cream. The Haldi ice cream contains three immunity-boosting ingredients including Haldi, pepper, and Honey, while the Chyawanprash ice-cream includes herbal ingredients such as amla, dates, and honey.
The Haldi and Chyawanprash ice-cream is priced at Rs 20 for 600 ml cup and Rs 199 for 700ml takeaway pack.
Dalmia Group
As the COVID-19 scare widens, Dalmia Group has launched a herbal composition called DHL Coronavirus Preventive Capsules. It is a polyherbal combination that can be consumed for prevention against coronavirus.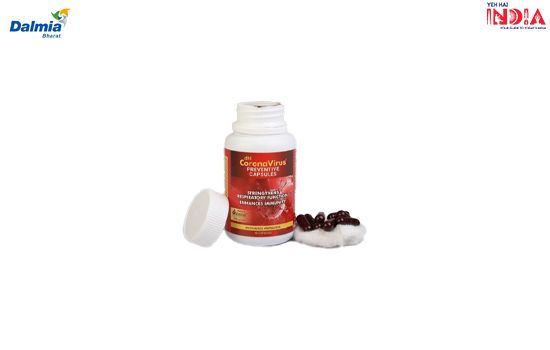 The Dalmia Centre for Research and Development launched a new product, which they claim to be a polyherbal combination of 15 herbs called Astha-15.
The medicine is priced at Rs 480 for 60 capsules.
These were the companies that in the wake of the increased demand for immune boosters have launched new commodities that boost immunity and prevent the incubation of the coronavirus.
Several existing brands such as Parle biscuits, Digestive Biscuits by Britannia, Glucon D saw a huge rise in their demand due to their immunity-boosting ingredients. It has been reported that Sugar-Free, Glucon D will launch immunity-boosting products by winter.
Due to the increased demand, several other companies also plan to introduce such products soon. Nowadays, the shift of preferences has focussed majorly on health supplements and will continue to do so. People have now become aware of the importance of staying fit and healthy, hence these products will help prepare them from any other health pandemic that could arrive in the future.