A lip balm has become a must-have item that keeps your lips soft and hydrated. It's no longer just a lip-care product that used to be considered optional.
Who likes dry, chapped, and sore lips?
Lip balms have come a long way from a simple balm to a buttery formula and now with a tint that adds pure color to your lips while nourishing your lips at the same time.
Also, lip balm is a must if you like to wear lipstick regularly. Organic lip balms have the best formulas that will give your lips a subtle, healthy, and shiny look.
Are you worried about choosing the right organic lip balm? Well, don't worry, here's a curated list of organic lip balms perfect for your regular routine.
1. Juicy Chemistry Rosehip and Blood Orange Lip Balm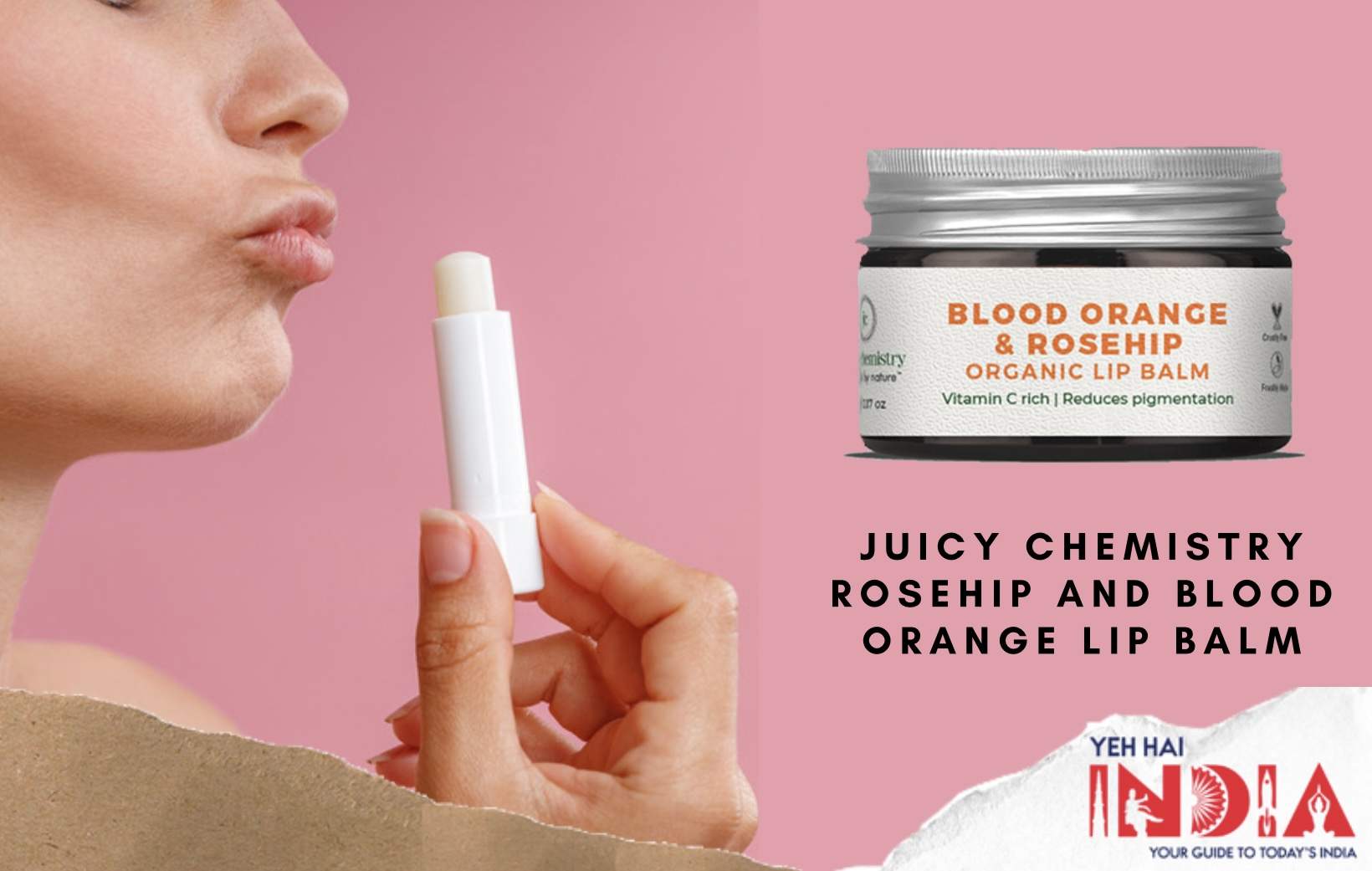 The very popular Juicy Chemistry lives up to its motto "floor on the shelf".
INGREDIENTS– Organic Blood Orange & Rosehip Lip Balm is said to lock in moisture due to its antioxidant protection, nourishing apricot oil, vitamin E, and rosehip seed oil.
It is also 100% certified by ECOCERT Greenlife. 
Juicy Chemistry is recommended for its organic properties and pure tint that heals and protects, making lips look shiny. The plant-based goodness of lip butter helps reverse pigmentation. It smells like fresh oranges. A perfect companion for lip care.
Recommended Story – Kumkumadi- 7 Magical Products for your Skin!
2. Bella Vita Organic- Lip Balm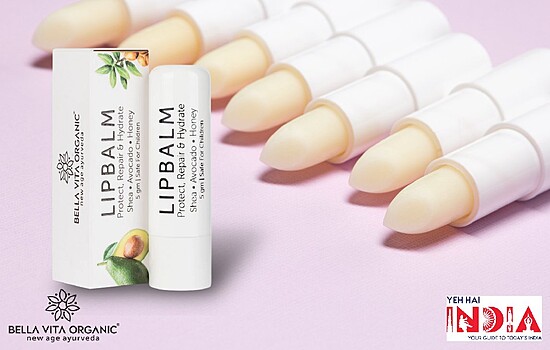 A leading skin care brand pioneering in developing organic and natural products, Bella Vita Organic promotes 'New Age Ayurveda' in its skin and lip care range. It's Lip Balm is sure to catch your attention with its impressive ingredients that promise to soften chapped lips.
Fused with Avocado oil, shea butter and honey, this lip balm is specifically crafted to improve hydration levels in overly dry and chapped lips.
Made from Beeswax, this lip balm builds a shield over the lips to nurture and protect them from dry weather, pollution and external irritants.
Nico Lips' Lip Balm heals, soothes and moisturizes damaged lips and leaves them soft, pink and kissable.
Buy Bella Vita Organic Lip Balm HERE
3. Kaumudi Handmade Natural Lip Balm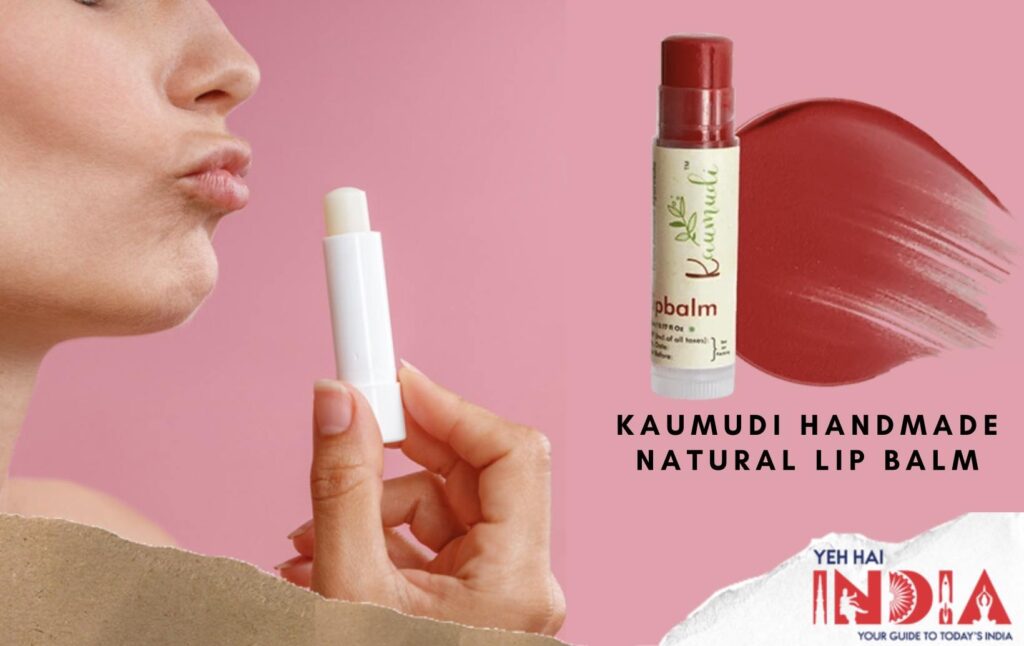 Kaumudi's handcrafted, natural lip balm is the minimalist wearer's first choice.
INGREDIENTS-This balm has a cherry lip veil and is cured with organic qualities thanks to star ingredients such as A2 ghee, damask rose essential oil and saffron essential oil.
This balm offers healing and sun protection beyond the usual. Also, The Mediterranean fragrance deserves a special mention for its fascinating aroma.
4. Iba Halal Care Moisture Rich Strawberry Lip Tint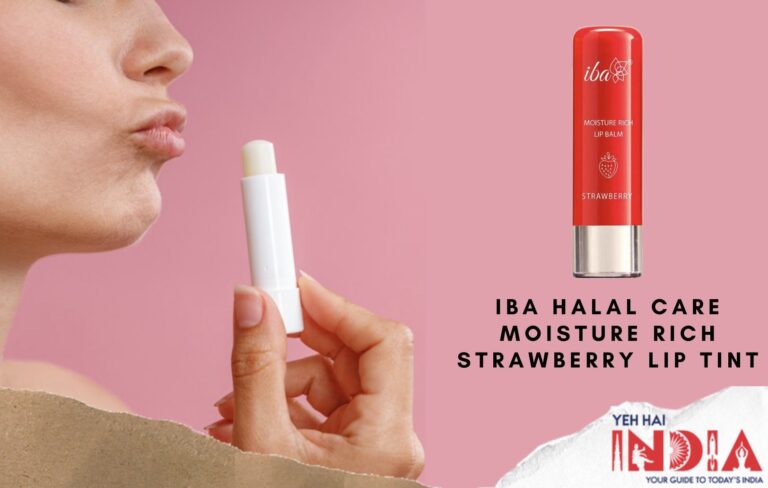 When it comes to the best organic tinted lip balms from India, Iba demands a necessary mention. And why not! Certified by Peta, vegan, and cruelty-free, this hydrating lip balm is pure, rich, and satisfying across categories. Be it organic quality, texture quality, a touch of dye, or multipurpose, all on one slide.
INGREDIENTS– Iba's Moisture Rich Lip Balm is made with non-toxic ingredients and enriched with Trifecta from the stars of lip care: aloe vera, shea butter and cocoa butter.
Your lips will feel hydrated and satisfyingly soft, while the strawberry gloss adds an extra oomph factor.
5. Daughter Earth 100% Vegan Lip and Cheek Tint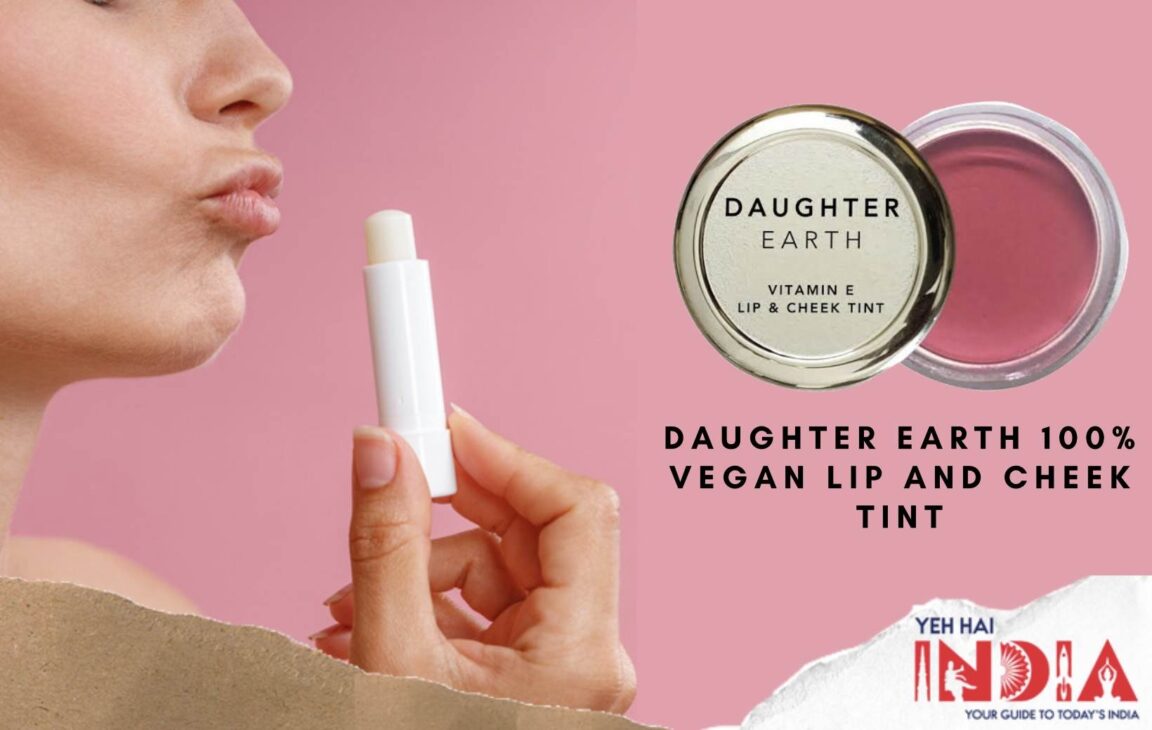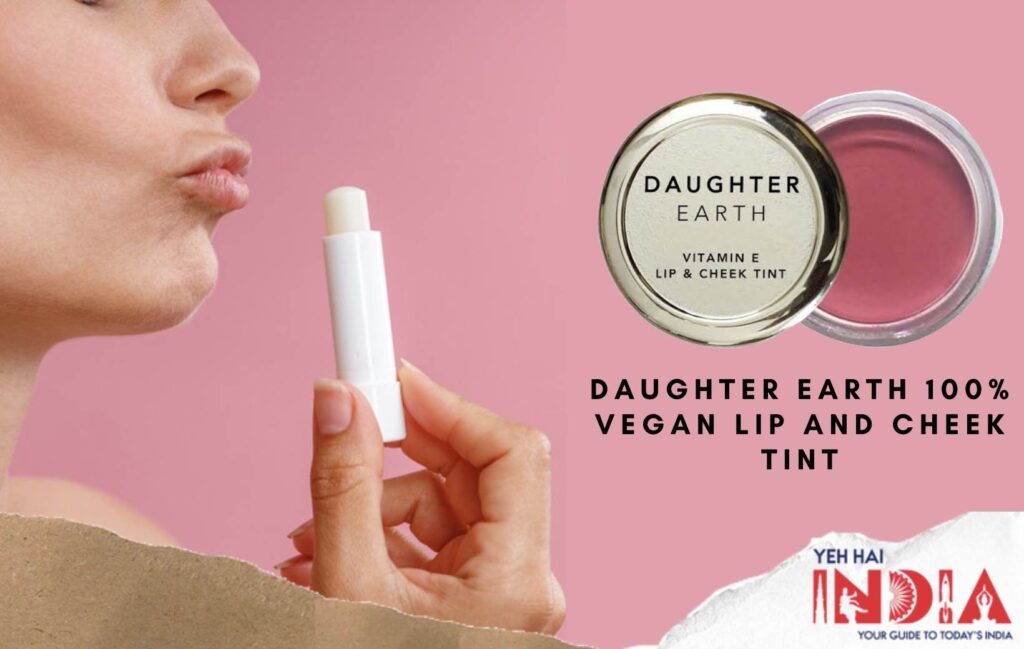 Lip tints are the new lip balms which serve multiple purposes for your face.
Daughter Earth is a vegan brand that has formulated a lip balm to pamper lips that have been exposed to the harsh effects of the sun, wind, and dry air.
This 100% vegan product will satisfy those who are against brands that use animals as test samples.
Daughter Earth lip balm has been shown to be safe for all skin types.
When your lips are dry and chapped, a clean and gentle application of Daughter Earth Lip Balm leaves a thin layer that protects the fine and delicate skin of your lips outdoors. A single application can last several hours without having to be repeated over and over again.
6. Forest Essentials Sugar Rose Petals Lip Balm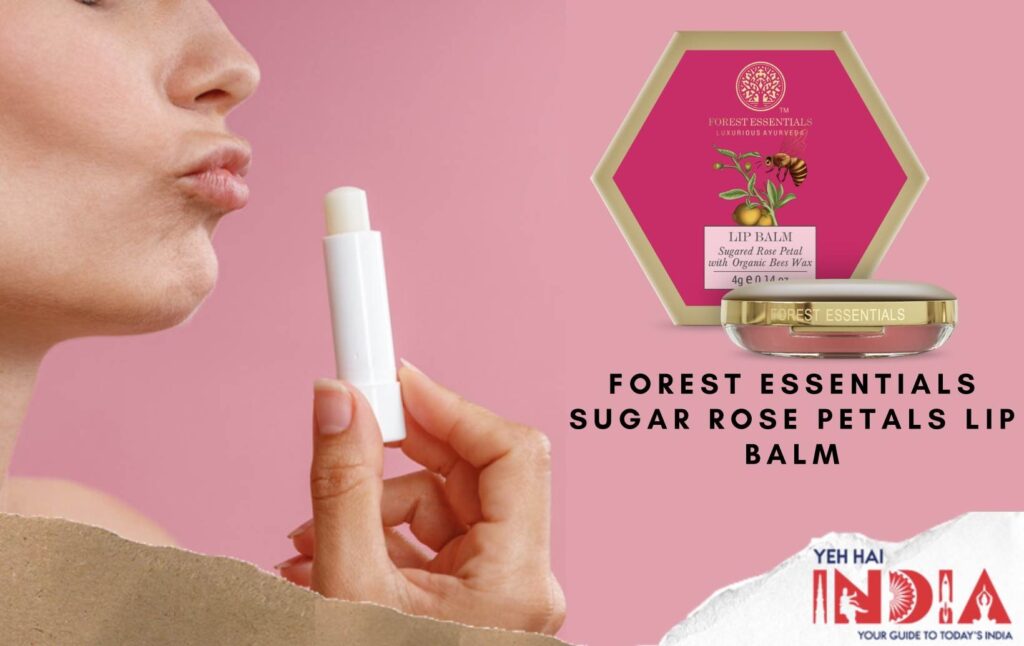 Whenever your lips crave hydration, Forest Essentials lip balm should be your first choice.
INGREDIENTS-The luscious sugary rose petal lip balm in particular is enriched with coconut butter, organic beeswax, and cocoa bean butter, which help lock in moisture and give it subtle fullness.
This light and gently structured lip balm serves as a good base before applying lipstick. However, if you can't decide which lip balm to use, this little miracle is for you.
It looks salmon pink in the glass but turns transparent when applied. It's organic, luxurious, stained, and yet clear.
Recommended Story – Skin Benefits of Tea Tree Oil and Best Products Available
7. Arovatika Wine Grapefruit Organic Tinted Lip Balm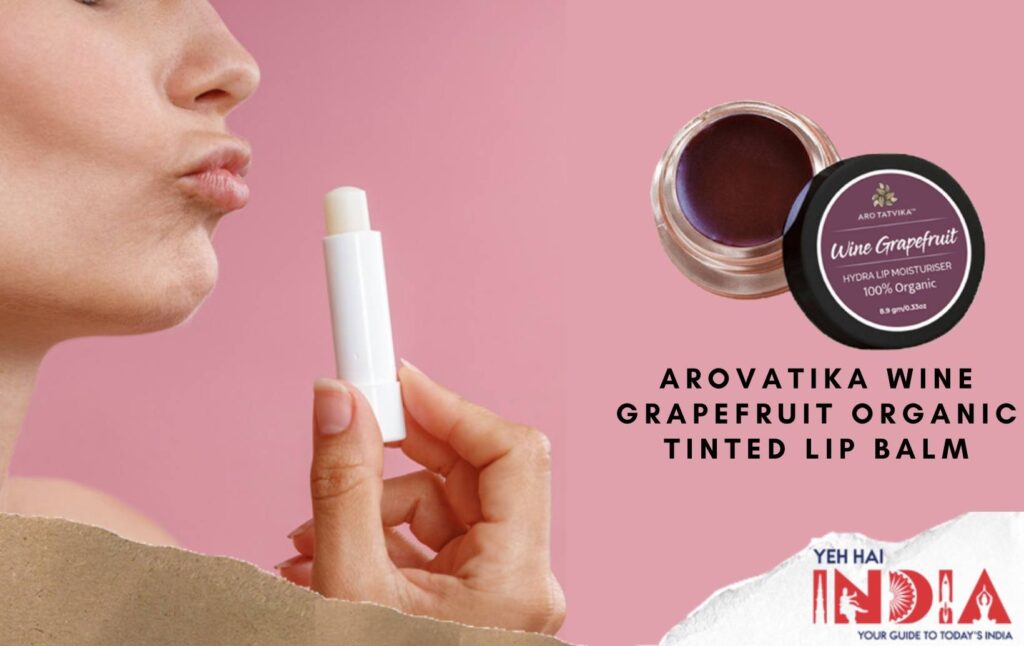 Watch the clock turn and your lips look younger when you consider Arovatika's Organic Lip Balm.
It is formulated with natural ingredients of plant origin to provide your lips with the best protection against UV rays, dryness, and other factors.
Arovatika Lip Balm is an all-day lip balm that provides the best protection to prevent damage. It is considered a blend of natural oils properly balanced to achieve soft and smooth lips. Plus, it makes your lips smell great so you can feel confident about reaching out to everyone.
The application methods are simple and efficient. It is enough to spread a little butter and spread it evenly so that it fully nourishes the skin.
Also Read – 10 Affordable Skincare Brands for a chemical-free skin care routine!