Online doctor consultation is the need of the hour today. The medicinal services industry changes constantly to suit new research discoveries and coordinate new medications. However, the present clinical industry is changing more than ever in new and significant manners, all gratitude to the COVID-19 pandemic along with development of the Internet and new age gadgets like cell phones and tablets. While keeping in mind today's scenario many companies, doctors and hospitals tried their best to create an alternative so that they could even assist patients at home. Online Doctor Consultations are really beneficial and creating a change in the lives of people.
As a responsibility to assist our viewers we thought of giving you the list of some best Online Doctor Consultation which may help you in some way.
So following is the list of some Online Doctor Consultation which may help you:
Ask Apollo
1mg
Care.fit
DocsApp
Doctor Online
Here are the details of these online services:
1. AskApollo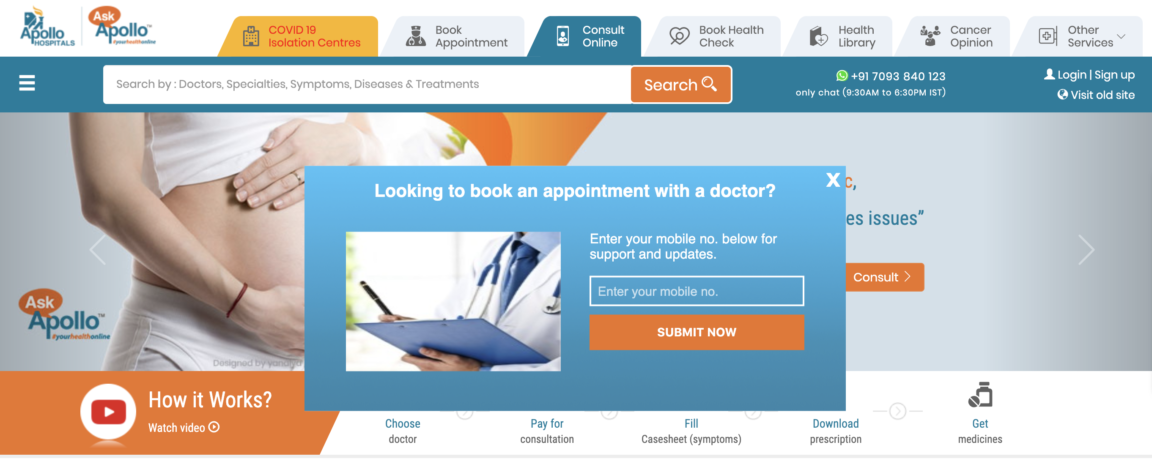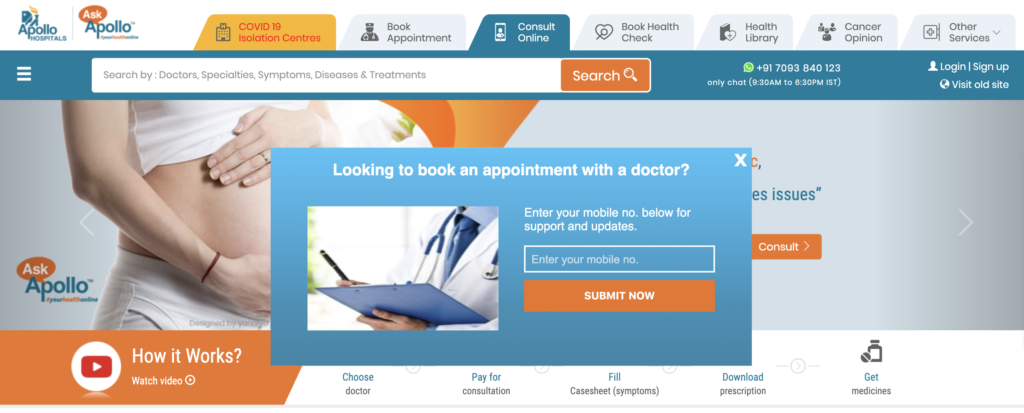 Apollo health care services have quality & trust where we can get in touch with Asia's best healthcare network at our convenience. Here 1000+ doctors are available across 80+ specialties. We can consult doctors 24/7 from anywhere in the world and connect via video voice or mail.
It is very private and secure as we can consult our preferred doctor and share reports anonymously. This will help in saving our time, money and the hassle of visiting a hospital. The best part about online Apollo health care is that it comprises of free follow-up which means we can consult a doctor free of cost just after the consultation within 7 days that means we can get clarified by Doctors free of cost.
Recommended Story – Top Weight Loss Diets In India
The approach, guidelines and suggestions of doctors are very nice as they try to give as much time as possible for diagnosis and ask for every aspect of disease very carefully and after that suggest medicines.
Need Consultation click here https://www.askapollo.com/online-doctors-consultation
2. 1mg online consultation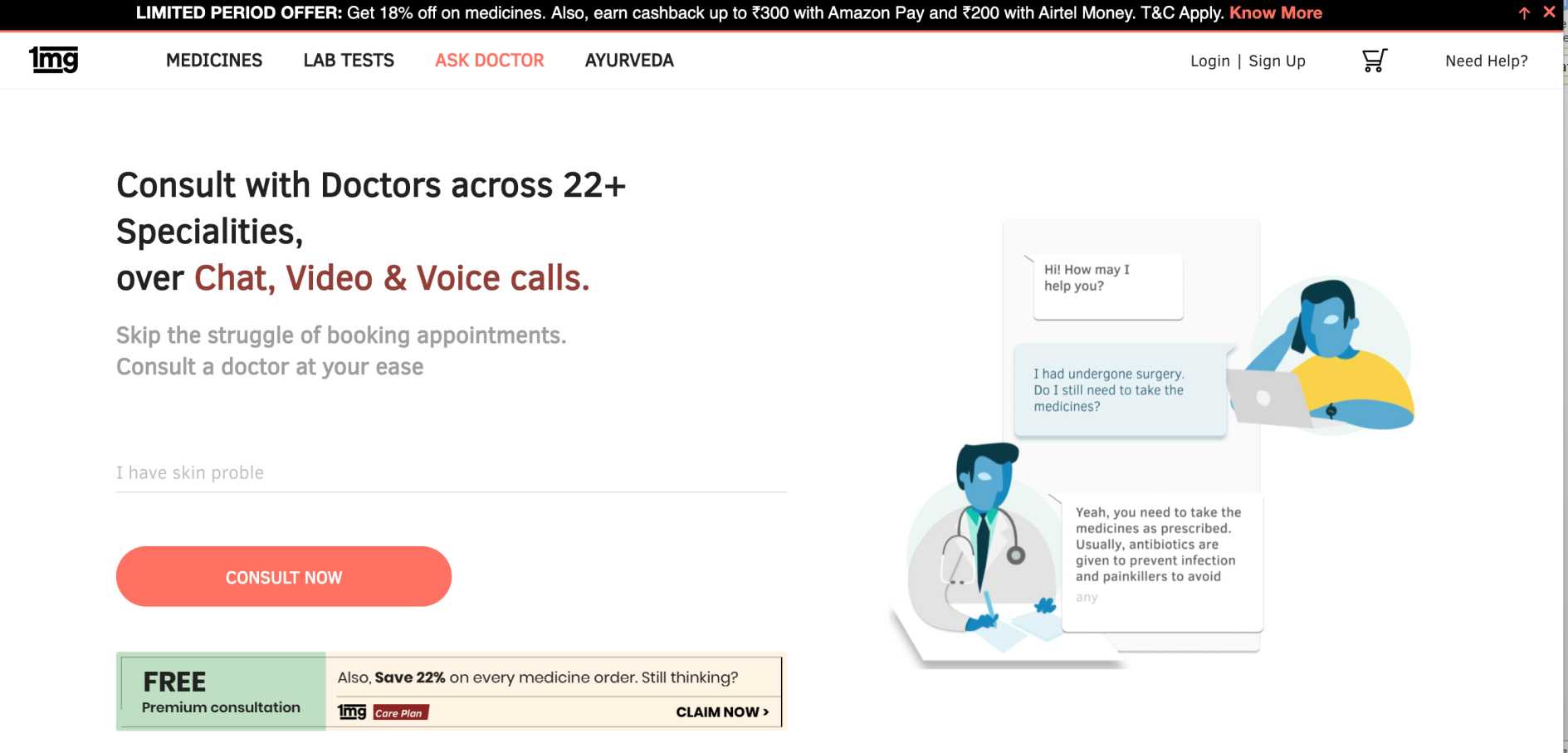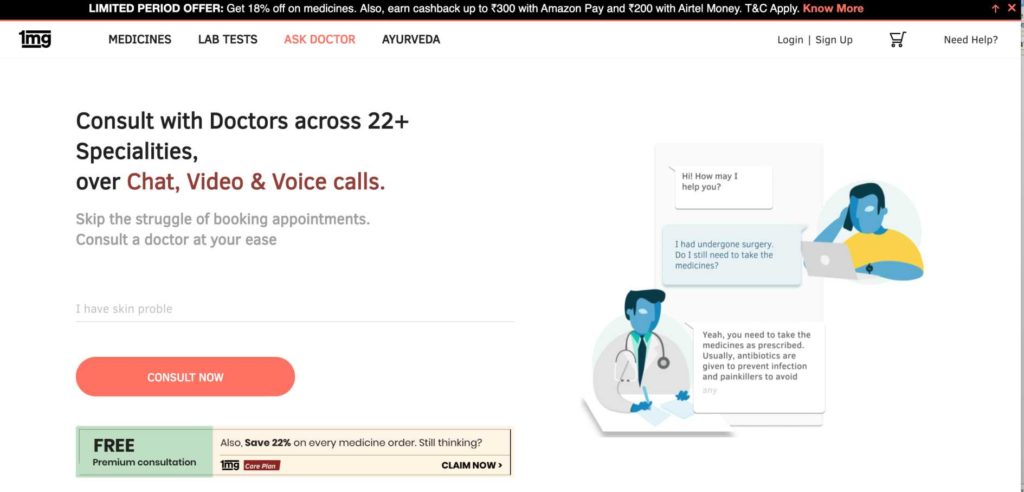 The 1mg is also present on Jio Saavn app, and all consultation is completely confidential. Chats can also be deleted whenever we want, it has the most certified doctors as they offer quality healthcare through the network of certified and experienced doctors. It is very convenient to use, without going through the hassle of long queues and rush hours and seek an expert opinion anytime anywhere.
The 1mg app is also cost effective and medical assistance can be provided on urgent queries for free the fees is starting from just Rs.50 for faster responses to queries.
Need Consultation : https://www.1mg.com/online-doctor-consultation
3. Care.fit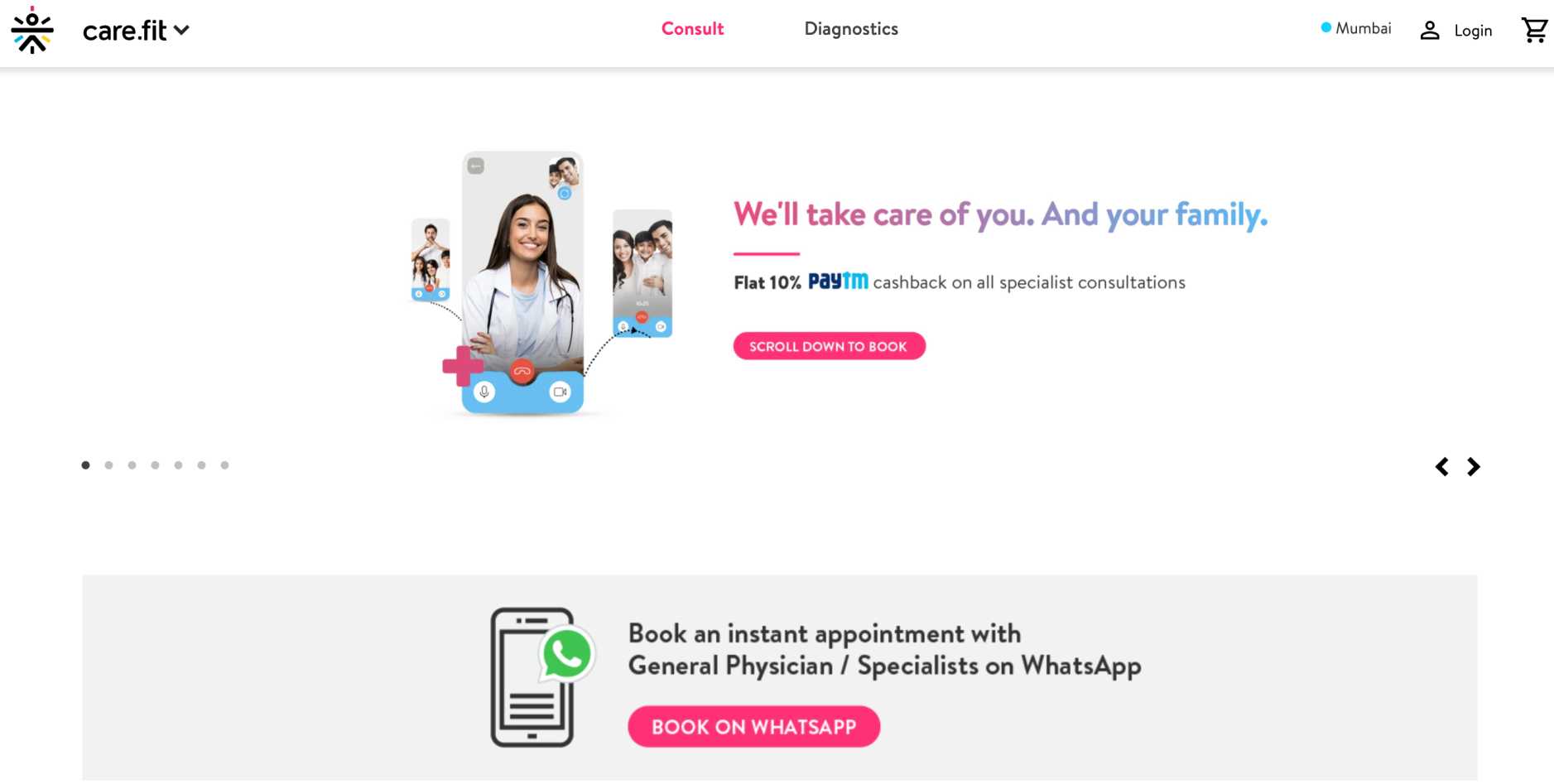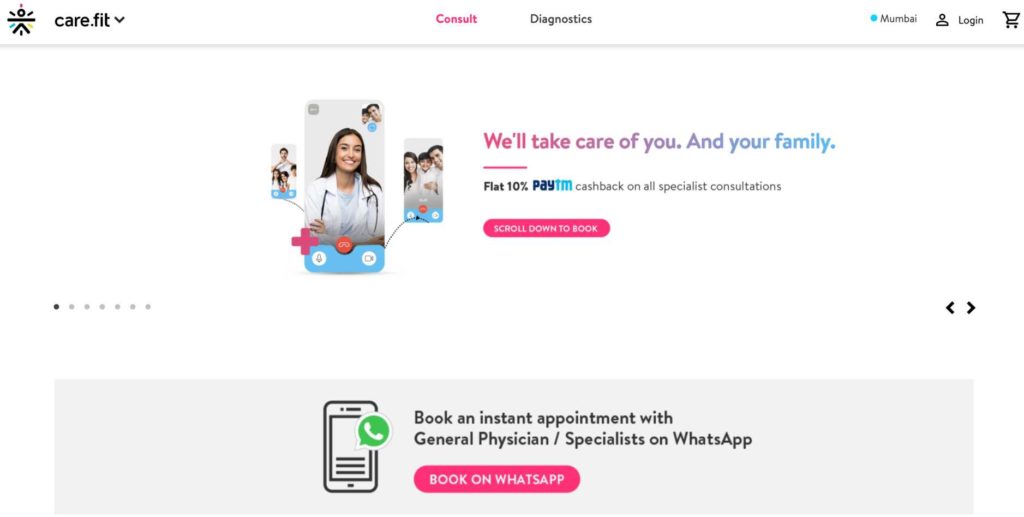 Doctors in fields like gynecology, orthopedics, ENT, and many others are available at your service just a call away. The app is designed to deal with preventive medicinal services Care. fit is known to the most advanced facility with demonstrative and drug store focus. The app gives both online (after full-body examination) and customized health plans for various health-related issues for example diabetes, weight-loss, etc.
The organization guarantees that it offers online remedies and clinical records. The app is likewise offering free catch up with doctors for eight days and boundless message access to the doctors. The company is also looking to expand in preventive health cares too. Established in 2016 by previous Flipkart official Ankit Nagori and Myntra prime supporter Mukesh Bansal, Bengaluru-based Curefit takes into account all fields inside the wellbeing and wellness area, including physical wellness through Cult.fit, mental health and yoga in Mind. fit, food conveyance, and diet suggestions through Eat.fit and clinical and symptomatic focuses Care.fit.
Need consultation : https://www.cure.fit/care
4. DocsApp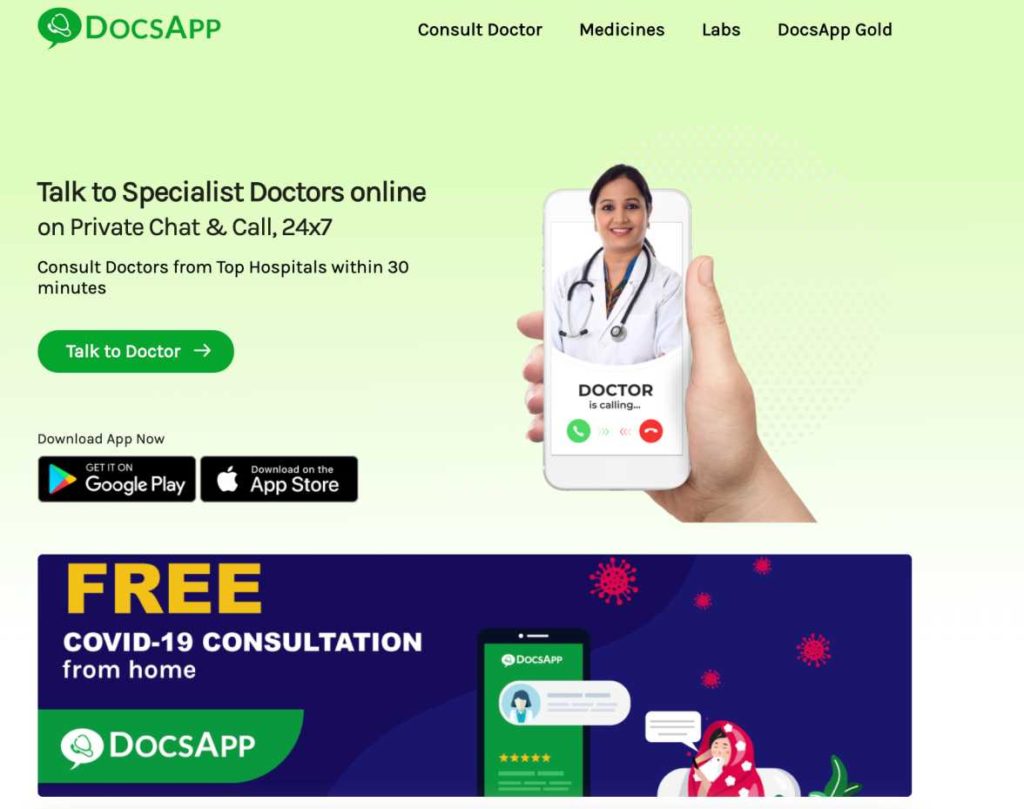 DocsApp right now has a pool of 500 doctors in the nation who are accessible to associate with the patients for consultations. They gauge that with more than 80,000 downloads, in excess of 15,000 patients take discussion utilizing their foundation consistently.
The app's home screen retains the clean interface, and you are greeted with an option of "Talk to a specialist" and three options at the bottom
Lab test
Medicines
Health tips
Generally, consultation fees range between 150/- to 199/- with the first consultation free and payments accepted via Credit and Debit cards or PayTm.
Once the doctor has given a prescription, you can order the prescription medicines with a single click which takes you to the ordering chat system. You enter your city, address, mobile number for placing the order (COD accepted).
5. DocOnline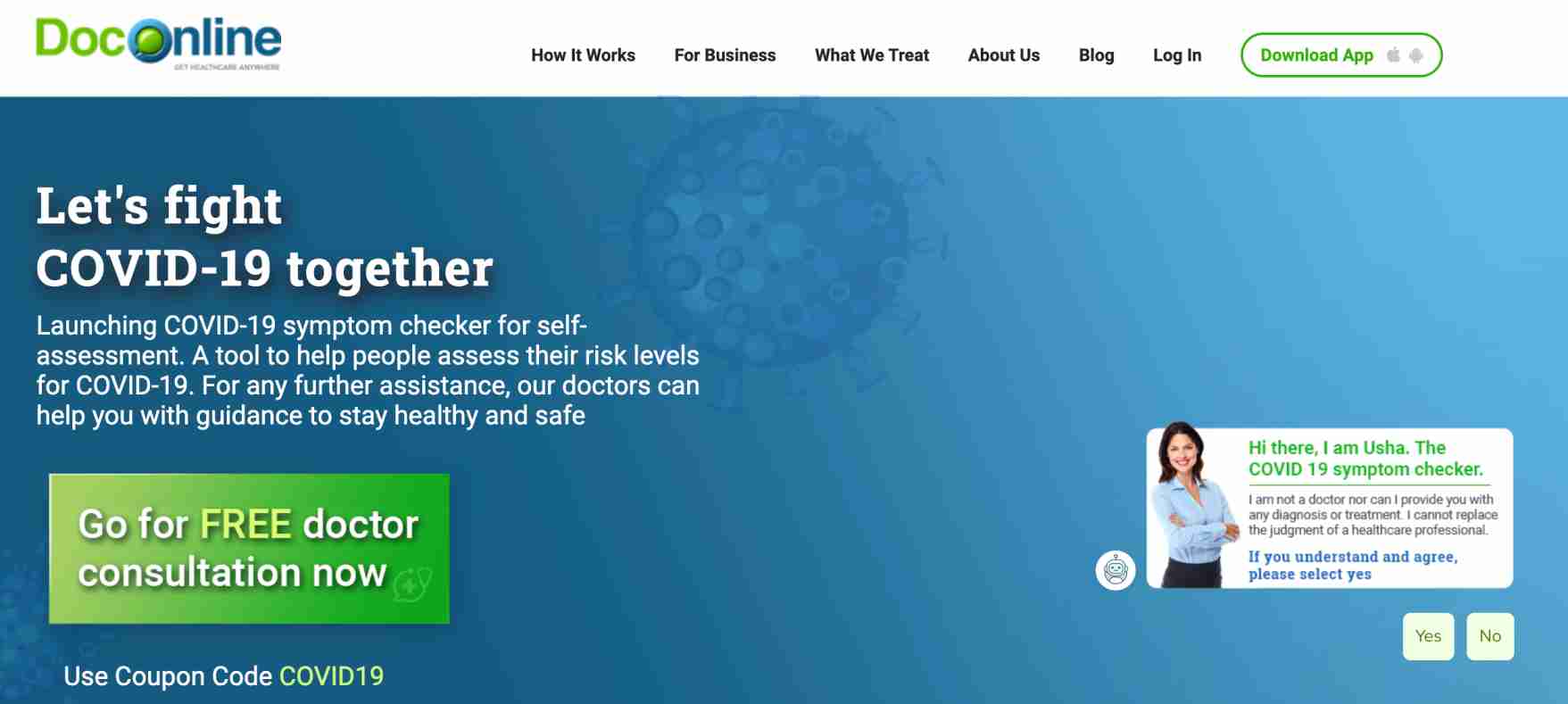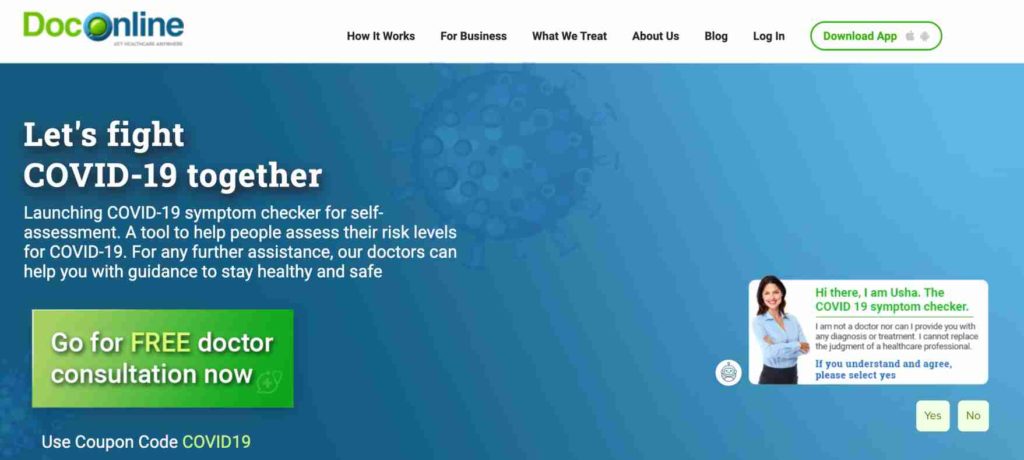 This is one time Doctor Consultation of Rs.149 which has following features:
One time GP Consultation
GP Consultation through Audio/Video Calls
Medicine Delivery
Access to Diagnostic Services
Maintain your Personal Health record for Free
While the Rs. 399/Month (DocOnline Subscription) is for you and 3+ family members has following mentioned features
Unlimited GP Consultations for you and your Family members
GP Consultation through Audio/video call or chat
Medicine Delivery
Access to Diagnostic Services
Maintain your Personal Health record for Free
Highlights of the DocOnline
You can create your own account and add family members
Book doctor appointment via phone or video chat get your prescription after consultation and maintain health records
Medicine delivery and diagnostic test are also there
Many conditions are treated some of them are mentioned as acne, sore throat, allergy, acidity, anxiety and depression, dengue, sinusitis, diarrhea, hair loss, insomnia, skin allergies nausea and vomiting, urinary infection, influenza, chickenpox, mouth ulcers, eye conditions, women health, diabetes, constipation and many more.
Also Read – Indians are finally becoming Health-Conscious!