The establishment of a home yoga room provides many advantages and can take your yoga practise to a whole new and enhanced level. In comparison to something that's only done in a studio, it encourages you to surround yourself with yoga so that it can become a more popular part of your lifestyle.
For setting up a home yoga studio, here are some expert tips and tricks.
Rule #1
Determination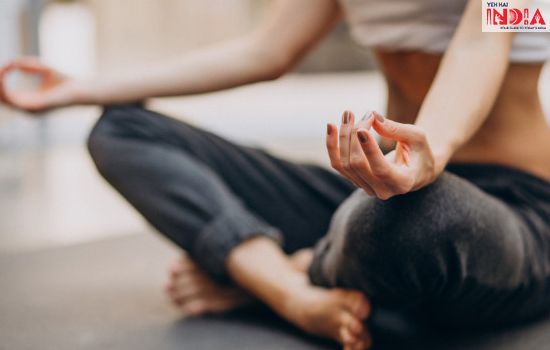 Don't let any excuses or threats in your own home deter you from practising yoga. The most important thing is your commitment to your yoga practise. You'll be able to preserve that balance by getting your own yoga room and props that complement your practise. It may be easy and inexpensive to build a personal at-home yoga sanctuary.
Recommended Story – Top 9 Music Tracks for Practicing Yoga: Experience the Nirvana
Rule #2
Include only things that are either beautiful or functional.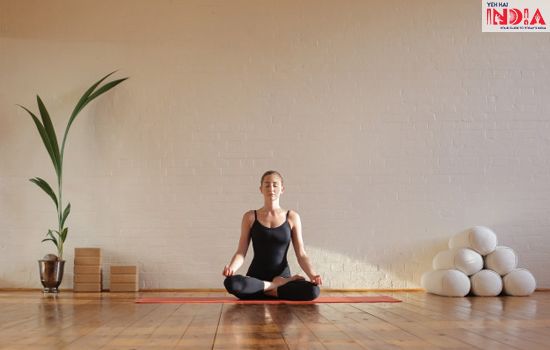 Remove anything that does not serve either purpose and build the room to meet your particular requirements. This will eliminate distractions immediately, transforming your space into a blank canvas.
First and foremost, a mat for yoga, of course. Beyond that, however, there are several different props that can improve your practise: if you are focusing on flexibility, yoga blocks can help lengthen your reach as a "extension" of your arm, and yoga belts can challenge you to get deeper into those poses.
For restorative poses, a bolster comes in handy, as well as allowing your room as a meditation haven to multitask.
Rule #3
Opt for colder, muted tones or warm whites.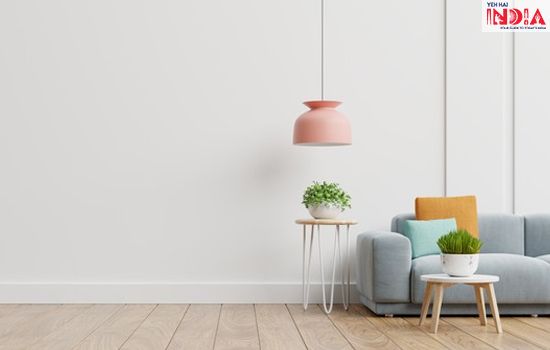 Rather than demanding total attention, they recede. Yoga cultivates both mental and physical wellbeing, so you can feel good about nurturing yourself and the world by choosing eco-friendly goods.
There is a reason why the Entire Home yoga room is decked out in super-light, sandy tones. Comfort and relaxation are invoked by this soft cream hue, but it is subtle and warm enough not to make the room feel too dark, thinking of it as the ideal compliment to your yoga practise.
You'll also want to switch the lights down low, so for a personalised touch, try using dimming bulbs.
Rule #4
Don't underestimate illumination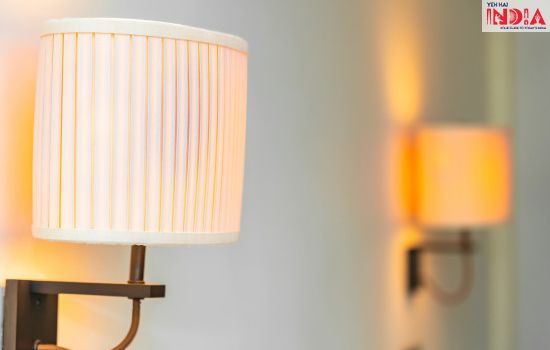 It's extremely necessary and affects your mood and well-being tremendously. Mount dimmer switches on overhead lights if necessary and buy lamps with a 3-way switch. Lightweight cotton drapes are also an excellent choice for light filtering and privacy, as well as adding softness to a room.
Recommended Story – Yoga & Indian Culture
Rule #5
Storage options for your yoga props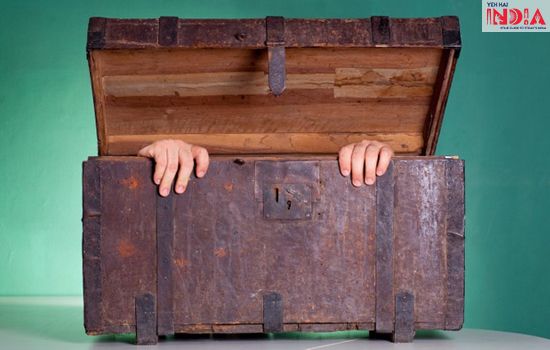 To search for finds, go to your nearest flea market, thrift store, or salvage yard. To house your yoga mats, props, and blankets, consider looking for unique storage options, such as an antique trunk or chest. Keep an eye on unusual sculptures or wall art that might act as a focal point and keep it clear and deliberate.
Rule #6
Aroma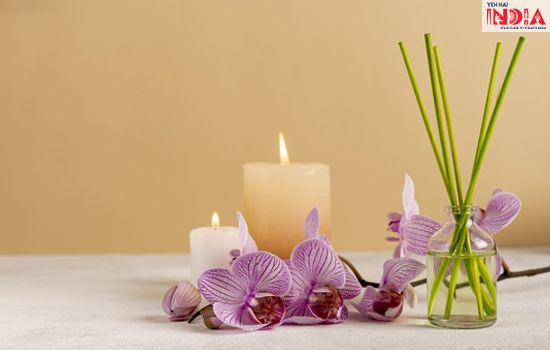 To build a welcoming feeling of space, use scented candles, incense or aromatherapy spray. In order to reflect your purpose, consider reserving a small shelf where you can position an item like a candle, statue or flower.
Rule #7
Plants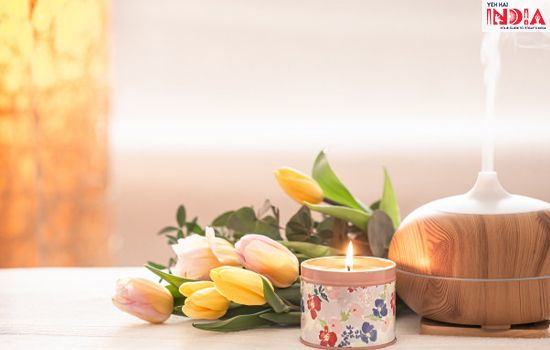 Having a clear mind is tough when you don't have a clear room. Go as little as you can when it comes to what's around you, and be purposeful about the activities you do around yourself in the spirit of yoga. House plants are thought to increase mood, enhance concentration, and alleviate tension (not unlike yoga itself), whereas an essential oil diffuser will immediately give your room an enticing fragrance of yoga-studio.
Ultimately, the intention behind it, whether you have a whole room to work with or just a tiny corner of your bedroom, is what makes a yoga space. After all, "stepping onto your mat" is about letting your surroundings go, but if your surroundings are packed with chic, calming design touches, à la your favourite yoga studio, it definitely does not hurt.
Recommended Story – Top 10 Yoga Apps for Practising Yoga at home