Vegan Nail paints are becoming popular among women as a way to decorate themselves without any harmful effects of chemical nail paints.
A good nail paint is an often overlooked makeup item that can really make or break your fashion statement. A true fashionista always takes care of her nails and make sure it goes with her outfits.
However, choosing a good nail paint is more than just choosing its colour and texture. The most popular nail paints are full of harmful ingredients including harmful chemicals that can wreak havoc on your health in the longer run.
Furthermore, many unethical procedures are adopted in the manufacturing of toxic nail colours. In this article, we will show you why you should try vegan nail paints and list out the best vegan nail paints in the market.
Why Go Vegan with Nailpaints?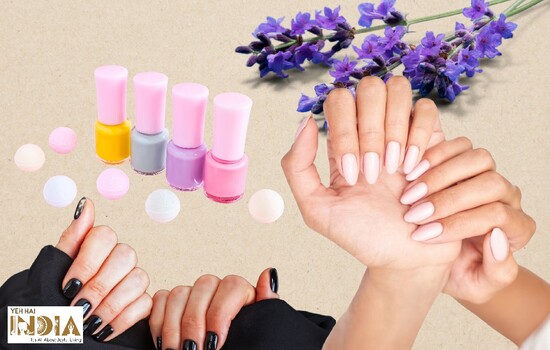 A vegan cosmetic item doesn't contain any animal by-products. Obtaining any animal by-products requires the exploitation and breeding of animals.
Therefore, vegan and animal lovers often oppose it. Apart from that, most cosmetic items, during its development, will go through a series of animal testing, usually on rabbits and guinea pigs, to ensure that it is safe for human use.
These tests are considered unethical by many because of the tremendous harm and pain that it causes to the animals. The test subjects are often left with disfigured eyes, injured skin and bodies.
Because of this, many people are choosing cruelty-free brands. Choosing a good cruelty-free cosmetic brand will make it easy for you to look ethically gorgeous.
The mainstream brands of nail paints often contain multiple harmful chemicals. Majority of vegan brands don't use ingredients that can cause serious damage as their products are based on natural ingredients.
But how do we know vegan brands are using safe ingredients? Most ingredients used by these brands have been used for decades or centuries by humans and therefore have an impressive safety profile.
Recommended Story – Top Organic Beauty (Cosmetic ) Brands in India Offering Best Organic Skin Care Products
Is "Vegan" and "Cruelty-free" the same?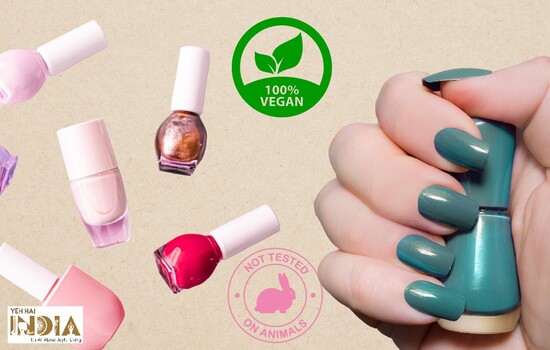 No, technically they're not the same. Vegan product means any product that doesn't contain animal ingredients. However, the products still could be tested on animals.
On the other hand, "cruelty-free" refers to products that are not tested on animals.
Since many people go vegan for ethical reasons, the crusade of a vegan brand will not make sense if they only produce products that are plant-based but are tested on animals. So most brands that are vegan are also cruelty-free.
However, it's wise to check the label before making a purchase.
Here's a list of 7 best vegan nail colours you can buy in India.
7 Best Vegan Nail Paints To Buy In India:
1. Wet n Wild WildShine Nail Color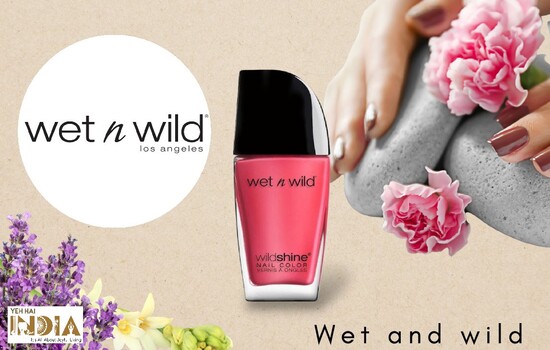 Wet n Wild is a company that has newly hit the Indian cosmetic industry but has dominated the global industry for quite some time.
They make some fantastic natural nail polishes which are both cruelty-free and vegan, in addition to their high-quality and inexpensive eyeshadow kits and vegan lipsticks.
The vibrant and radiant colours of the nail paints are going to leave you spoilt for choice. Furthermore, PETA's Beauty Without Bunnies Initiative has recognized them so you can be sure of their animal friendliness.
Recommended Story – Top Ayurvedic Beauty Brands in India
2. Nykaa Nail Enamel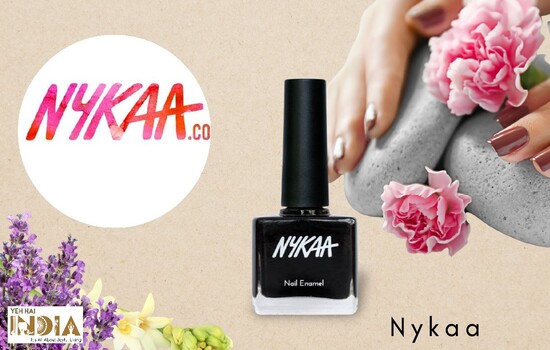 Nykaa began in 2012 as a beauty product business that allows you to purchase practically any type of makeup from the comfort of your own home from their website.
They've evolved into a mammoth makeup brand which not only sells multiple kinds of cosmetics from different brands but also produces their own products, which have proven to be high quality.
Nykaa is undoubtedly among the best vegan nail polish manufacturers in the industry, with a wide range of products to pick from. From feminine lavender to hot red, all colours are available on their website.
3. Sugar Cosmetic Tip Tac Toe Nail Lacquer
Sugar Cosmetics is another great vegan nail polish brand that has been generating a stir among beauty enthusiasts.
They have a wide choice of high-quality items to pick from, and you can't even begin to imagine how wonderful their products are in terms of usability and application.
Moreover, it is an Indian business situated in Mumbai, and it is owned by the same company as the famed Beauty subscription—Fab Bag. Plus they get bonus points for their outstanding product reviews.
4. Blue Heaven Occasion Nail Color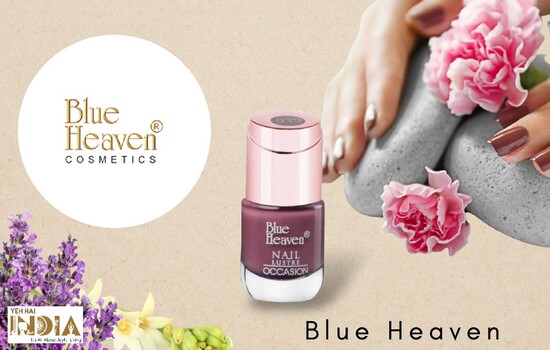 Mr. Charanjit Singh and Gurnam Singh founded Blue Heaven in 1974, and perhaps it is not just a well-known Indian brand, but also a budget-friendly option for college students and newbies of makeup.
Aside from that, Blue Heaven is a vegan brand that also happens to make the most economical, organic and safe nail paints on the market. They're also one of the few vegan nail paint brands manufactured and sold in the United States.
5. Coloressence Colour Your Spirit Nail Paint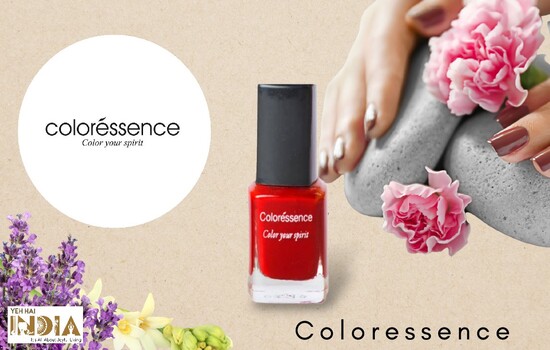 Coloressence is another brand that is both affordable in nature and vegan, as well as cruelty-free.
All of their products are considered to be of supreme quality and have a wide reach as you can easily find them in your nearby store. Plus, they have a huge range of organic nail polishes.
6. Lotus Herbals Eco Stay Nail Enamel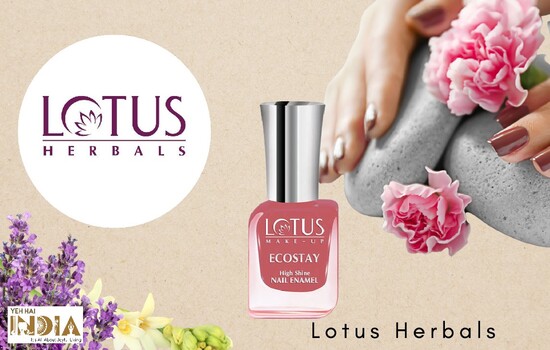 Founded by Mr. Kamal Passi in 1993, Lotus Herbals is now one of India's most well-known cosmetics companies. The brand is not just famous for its lotions and cleansers, but it is also known for its brilliant orrganic nail paints.
The cruelty-free brand offers a unique collection of colours and textures to choose from. Want to get that feminine touch! Go for a pretty peach shade. Want one to match your indigo kurti! They've got you covered with their beautiful indigo shade.
7. Plum Goodness Color Affair Nail Paint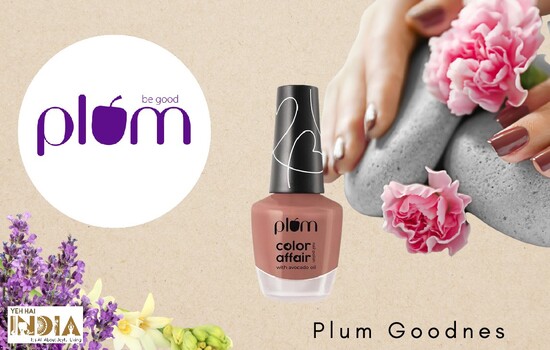 Launched in July 2014 by IITian Shankar Prasad, plum was not just another startup. It was the beginning of a new era of cosmetics in India in the form of the first 100% vegan cosmetic brand in India.
Today, it attracts thousands of people every month through its quality products that fulfill the expectations of its customers. The colour affair range of Plum Goodness offers an enormous range of nail paints which are vibrant in colour, long lasting and are available at an affordable rate.
Conclusion: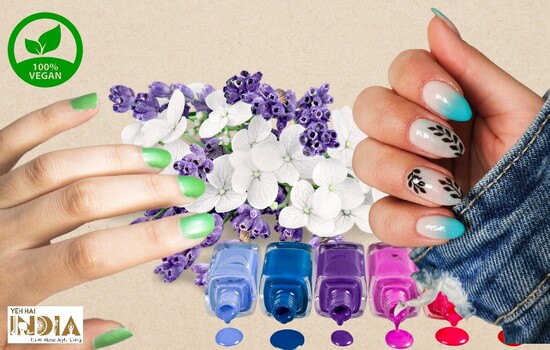 These were some of the best brands selling vegan nail paints. Nobody can ignore the fact that veganism is the future of cosmetics. It is already a massive movement in the west and slowly entering the Indian market.
Veganism is all about ethics but one doesn't have to compromise on style for ethics. So a good vegan nail paint that is affordable, good quality and long lasting is welcomed.
Vegan nail paints are not just good for ethical reasons but they are great for safety as well as they are totally free from all harmful chemicals present in typical nailpaints.
So enjoy ethically safe shopping with the best vegan nail paint brands. 
Also Read – 5 Best Organic Scrubs For Blackheads And Whiteheads