Of late ayurvedic makeup and beauty products have become the latest fad in the fashion world.
Everyone is looking for a sustainable lifestyle and makeup is one area where eco-friendly, organic, ayurvedic products can make a huge impact.
Women have started to understand this and are gradually moving away from conventional often toxic cosmetics to green cosmetics.
This is clear when you see the rise of Indian beauty care start-ups and brands that specially curate organic ayurvedic makeup products.
Let's take a look at some of the best known ayurvedic makeups in India:
1. Skin Tinted Makeup & Lipstick (Just Herbs)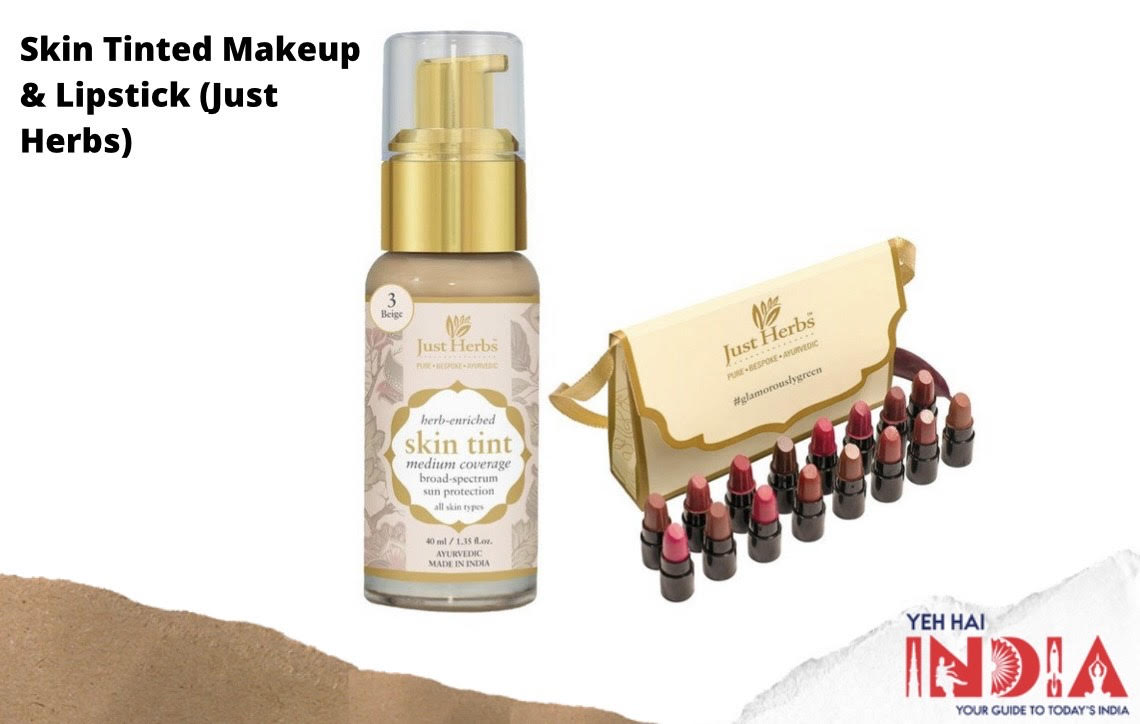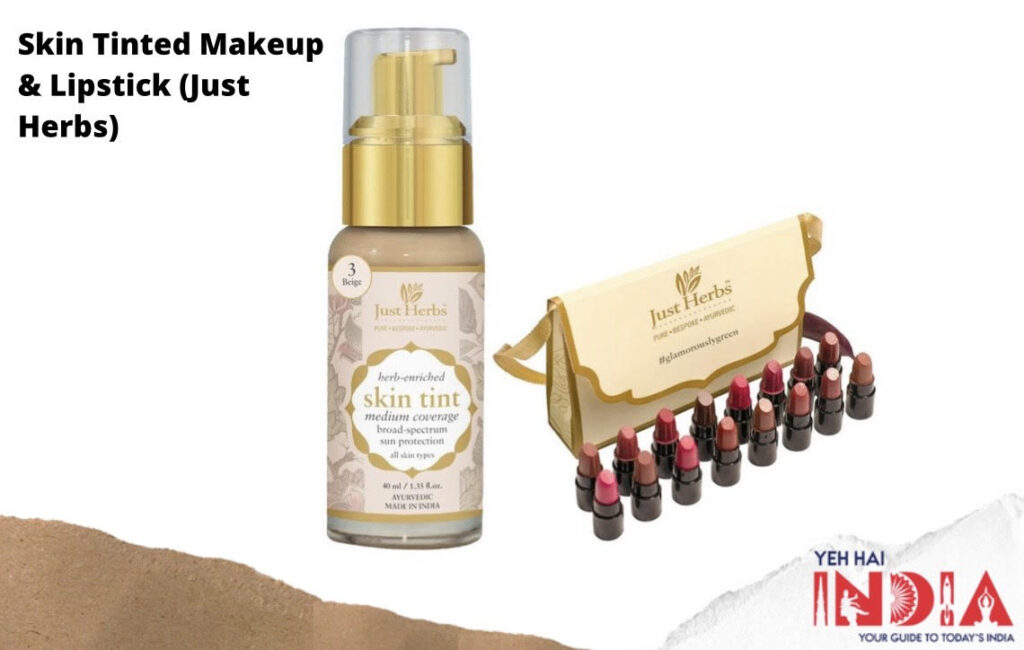 This is a Mohali-based brand that had a humble beginning when an acclaimed biochemist Dr Neema Chopra started making natural cosmetics by mixing herbs at her lab.
Her daughter started this brand later.
Now it sells completely ayurvedic and organic makeup products like lipsticks and skin Tinted Makeup.
These are herb enriched varieties well nourished by essential oils like Jojoba Oil, rice starch.
They are made in 12 skin tints for people of different skin tones and are infused with skincare marvels that enriches the skin.
Both their lipsticks and skin Tinted Makeup are hit amongst Indians and comes at a price of 1-2k.
Recommended Story – Top Ayurvedic Beauty Brands in India

2. Lipstick, Kajal & Eye Makeup (Forest Essentials)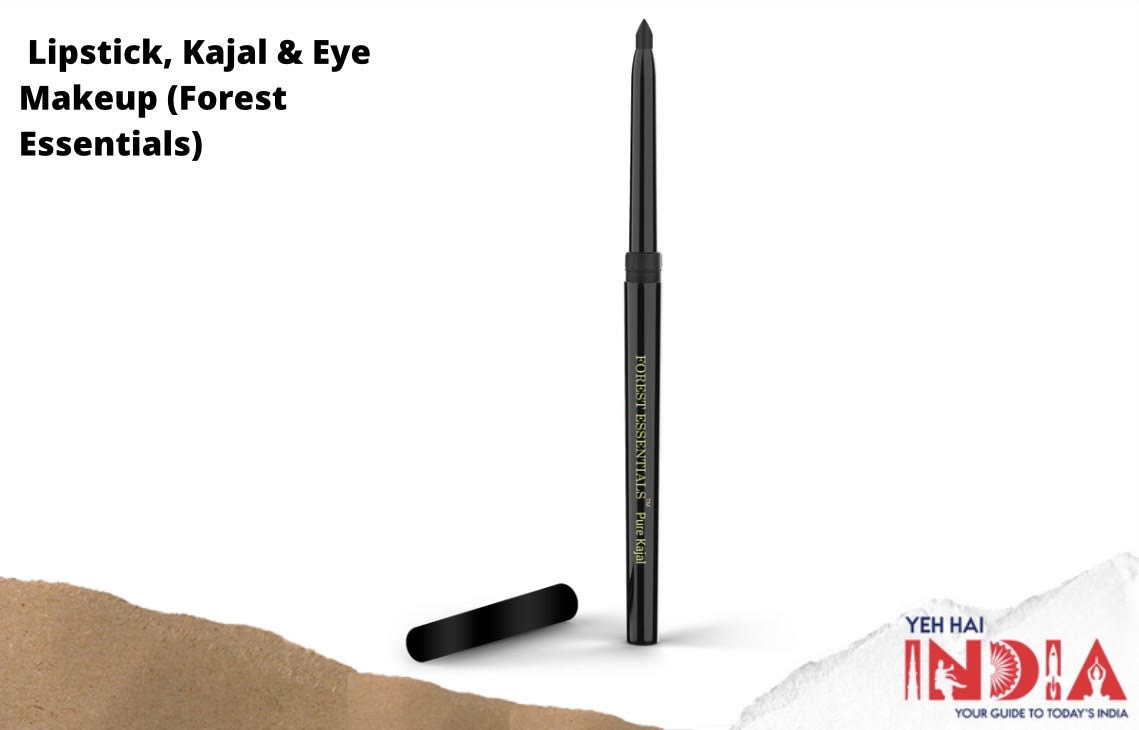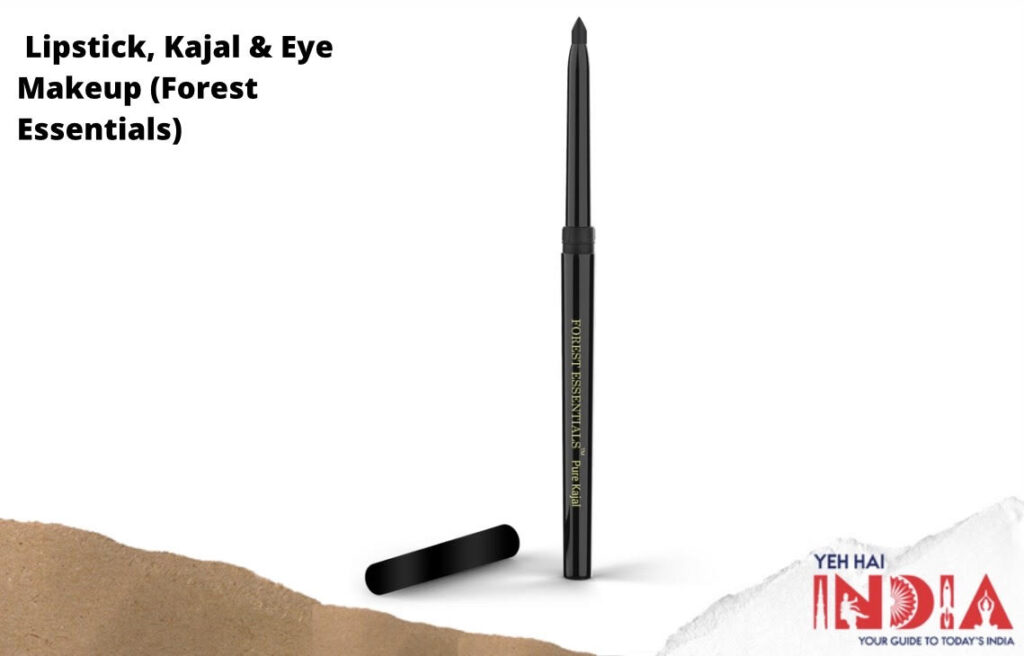 This is one of the pioneering ayurvedic beauty care brands of India which was started by Mira Kulkarni back in 2001.
As the name suggests they showcase the traditional herbs and beauty rituals and routines from the Himalayan region which are deeply rooted in the natural world.
They have an artisanal collection of makeup products, specially kajals, lipsticks, lip serums, eye makeup etc., which follows the ancient principle of using earthen soot and beetroot to enhance beauty.
These products are skin tinted, matching your skin and has nutrients that enhances your eyelashes and eyebrows by repairing damaged cells and restoring them to their original condition.
3. Lip & Cheek Tint (Daughter Earth)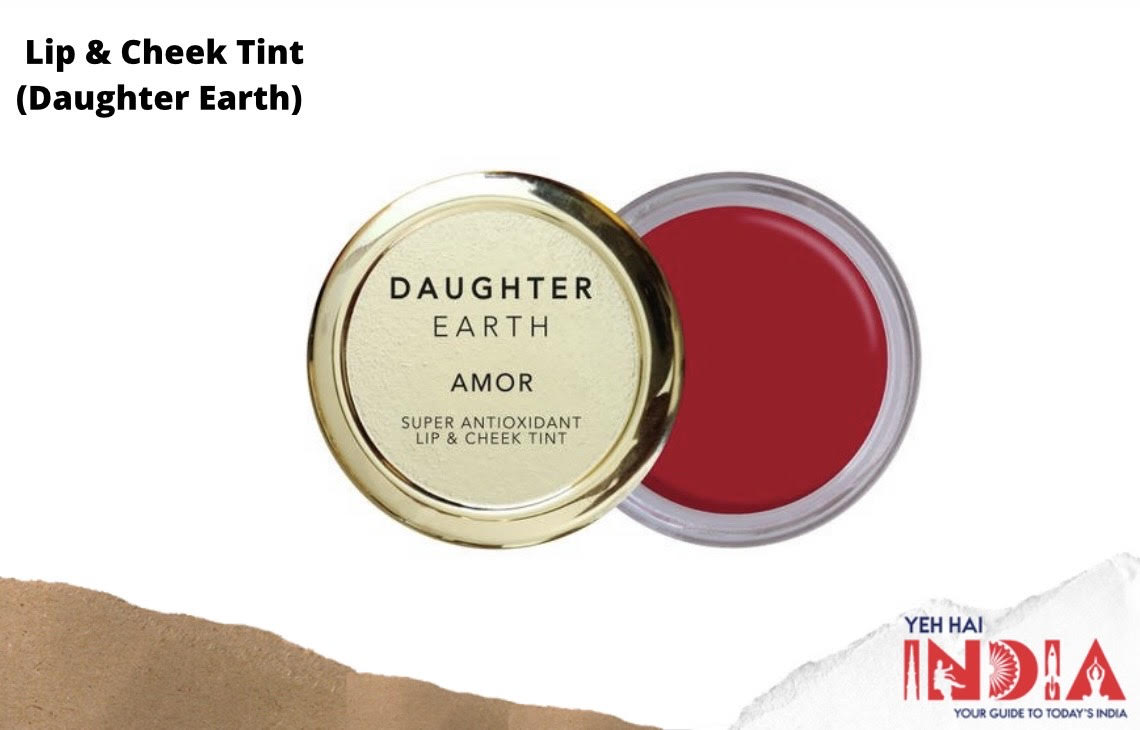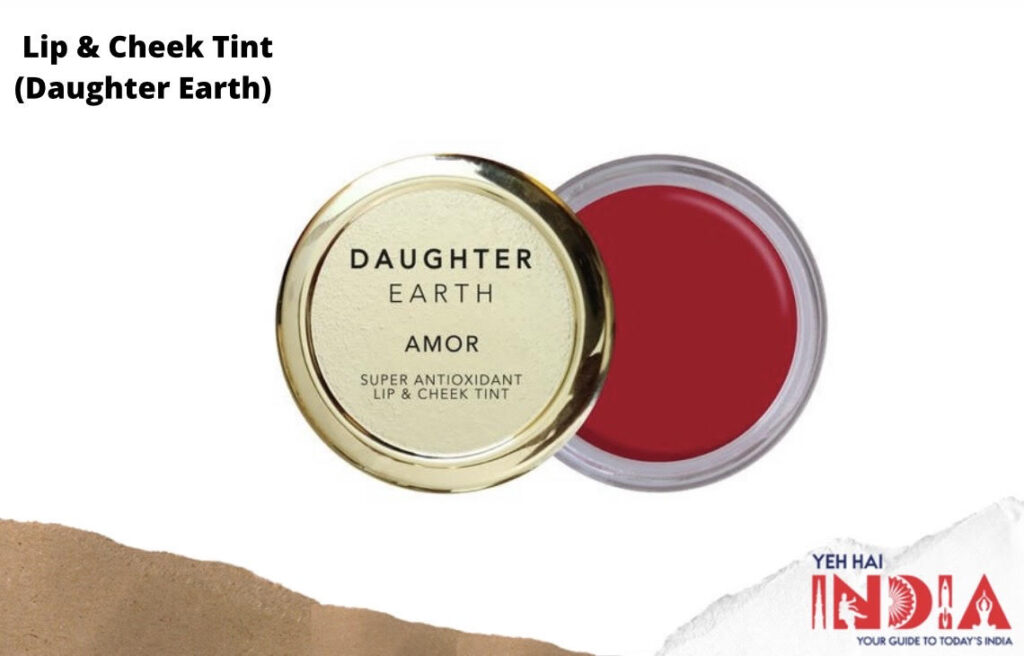 This Hyderabad-based brand lives by the ideals of sustainable and natural living.
As such they carefully grow and utilize herbs in the Himalayas and then use them to make various herbal formulas that give you the product.
All this is done in a cruelty-free vegan way. So, all products are vegan, made from natural herbs.
In recent times their lip and cheek tints have become a rage all over the internet with people vying for them.
They claim and also the customers vouch for their easy-to-use and natural flush qualities which makes them easily blend-able and suitable for a range of skin colours.
The ayurvedic lip and cheek tints are quite affordable as they come at a price range of INR
700-1000.
4. BB Creams, Mascaras & Lip Balms (Soultree)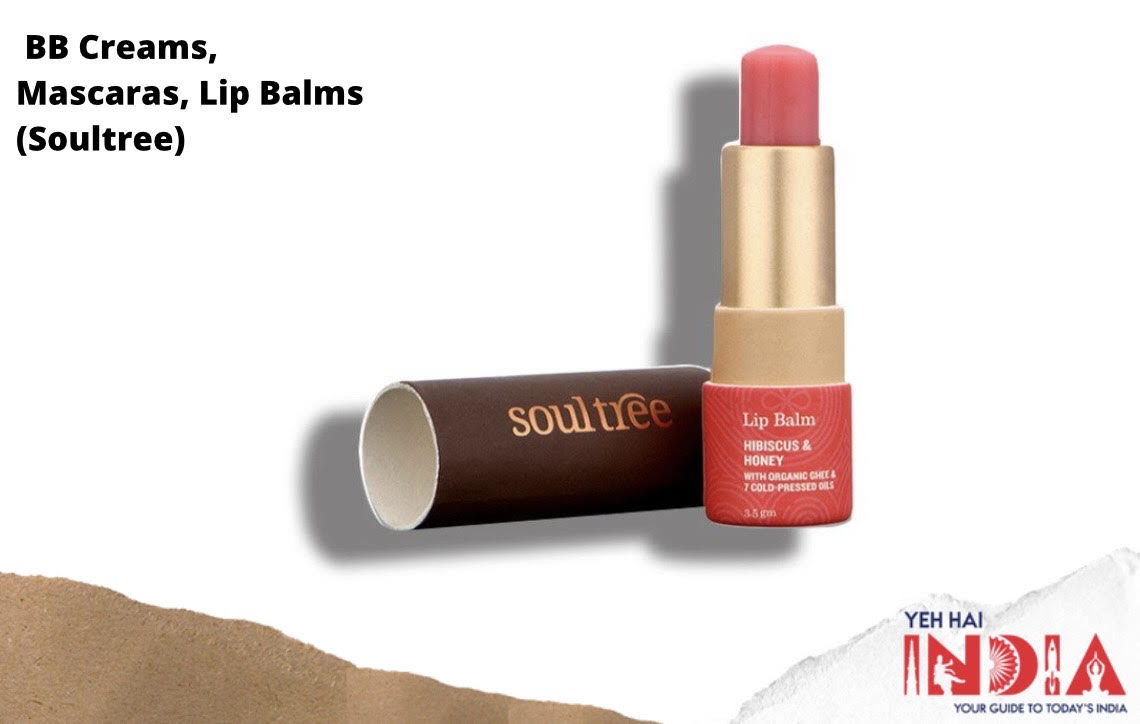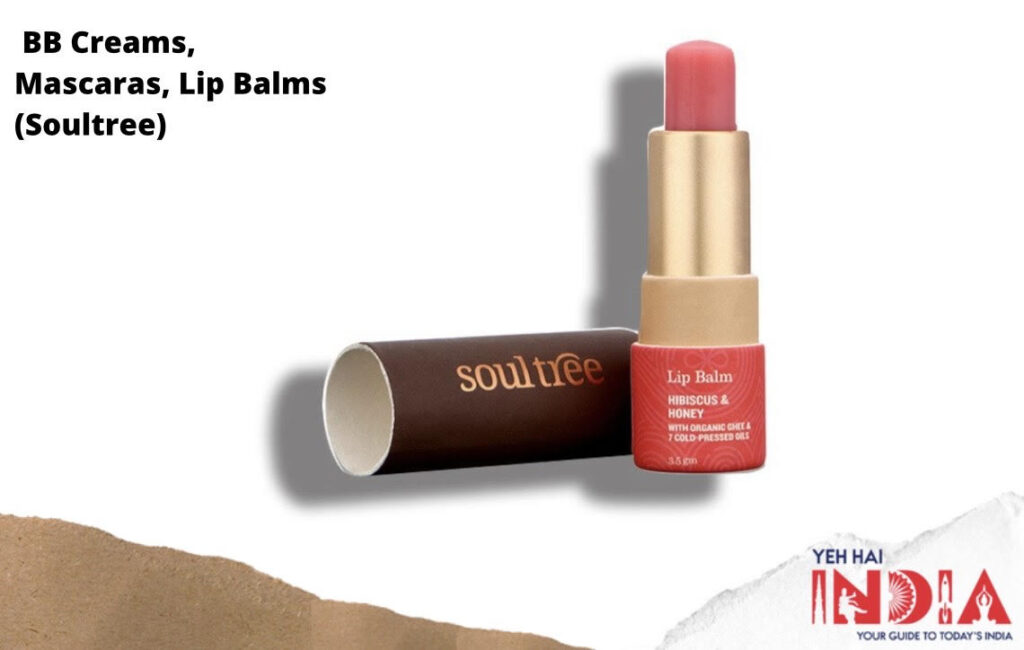 This is the first beauty care brand of India with European accreditation.
The company was started by Vishal Bindlani who got inspired by the herbs in Uttarakhand during his travels to the state in the 90s and left his merchant navy job.
Since then, he has built this brand which supplies authentic ayurvedic beauty care products made from natural herbs grown by Uttarakhand villagers.
The firm got certified by BDIH Germany for its ayurvedic products.
Of all their products, the BB creams, mascaras, and lip balms are the best sellers.
Along with a mixture of ayurvedic herbs, they contain organic ghee and camphor that helps to cleanse your skin and refreshens it.
They are quite affordable, coming for INR 900-1000.
5. Compacts & Highlighters (Biotique)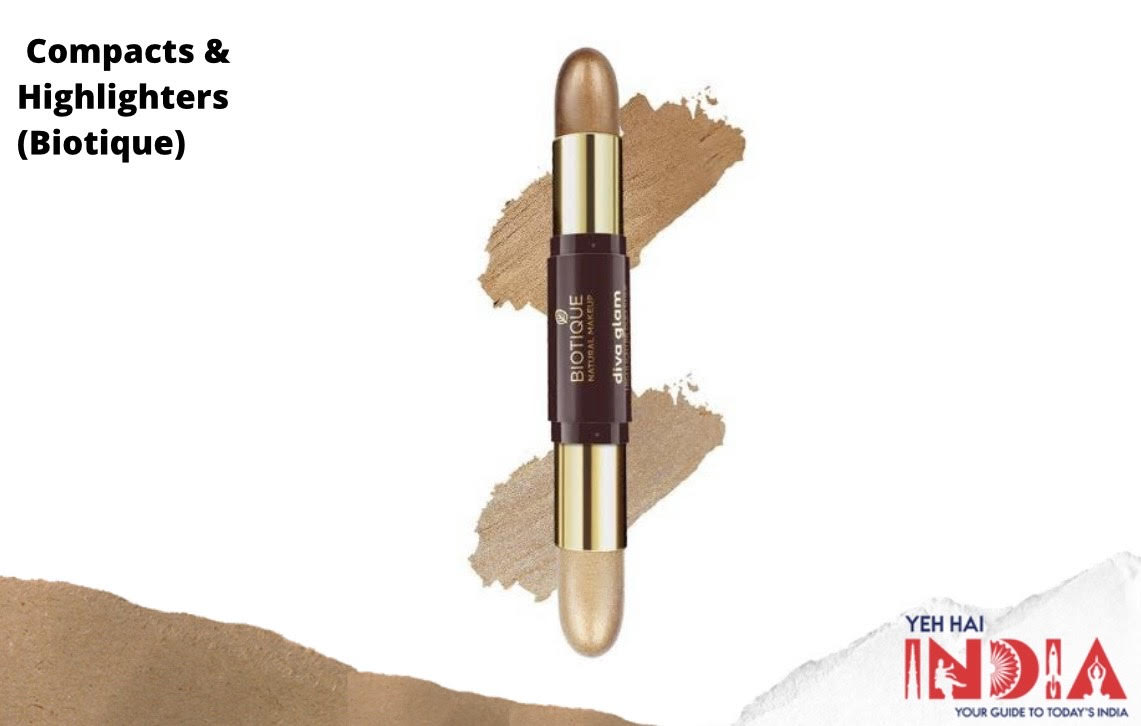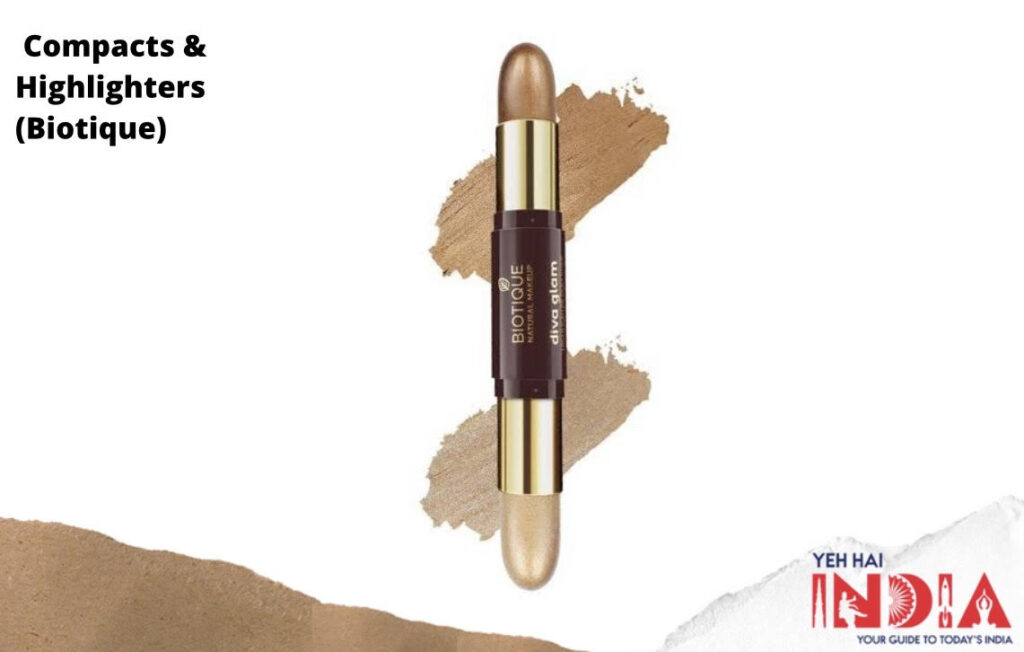 The oldest and the most trusted ayurvedic brand of India has its roots in the Himalayas as the founder Vinita Jain living in tea plantations started developing Ayurvedic herbs powered by her degree in Biotechnology and a team of Swiss cosmetologists. It started in 1992.
And now you can see the products of this pioneering brand all over the supermarket and they are quite affordable, coming at a price range of INR 500-800.
Their natural makeup nourishes and enhances your skin.
Of all the products, their compacts, foundations, and highlighters are the most purchased ones by Indians as they are suitable for all types of skins.
So, there you go, some of the best ayurvedic makeups that you can use.
These are tried and trusted brands with a proven track record and expert insights.
Most of them have a free consultation option to guide you through the process if you're unsure of ayurvedic beauty care.
What are you waiting for?
Make a healthy and sustainable switch today!
Also Read – Top Ayurvedic Health Start Ups of India