Be it any fancy event or regular grocery shopping, there is no stepping out without lining the eyes with some kajal.
Given its multi-faceted usage, it is indispensable to have a kajal that's not only dark and bold but also long-lasting. A Kajal is a staple beauty product for any and every occasion.
Long-lasting and smudge-free kajals create an effortless look that stays all-day long.
Bold, smudge-free and long-lasting aren't the only parameters that one should look for while grabbing the best kajal off the shelves. The formulation of the product is equally important for the health of your eyes.
Harmful Effects of Commercial Kajals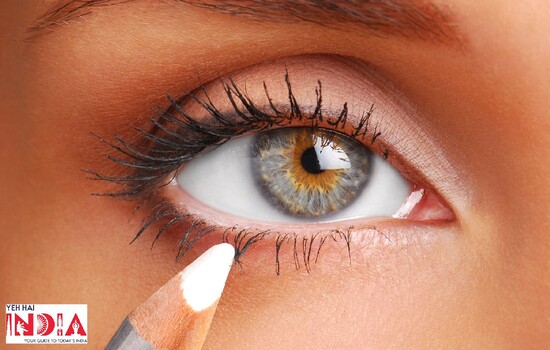 Use of commercial Kajals may result in several acute to chronic eye disorders. Some of these are mentioned below:
Allergy
Uveitis
Dry Eye
Styes
Conjunctivitis
Corneal Ulcer
Glaucoma
To keep these debilitating conditions at bay, organic Kajals are the only alternative.
Recommended Story – 10 Best Chemical-Free Body Lotions To Treat Dry Skin
Why Are Organic Kajals Necessary?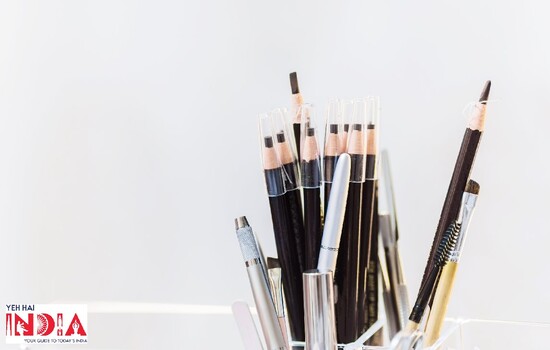 Kajal-lined bold eyes not only accentuate the beauty of your eyes, but also your persona. It turns you into this stern and confident person that is here to stay.
However, with most kajals out there, beauty and confidence come at the cost of harmful chemicals. These toxins may enter your delicate eyes and damage them.
Chemical-induced eye infections and compromised vision are some of the reasons why this switch to organic kajal becomes necessary.
Organic and cruelty free kajals, on the other hand, are formulated with natural ingredients that do no harm your precious eyes and save them from infections.
With a majority of commercial kajals in the market filled with harmful chemicals, this criterion becomes imperative for making a selection for a Kajal that's safe on the eyes and is sustainable.
Therefore, picking the right product might not be as easy as it had earlier seemed. If you are looking for a guide to make the best selection, we'll show you which brands to choose and what to look for in them while buying organic Kajals.
Read along to find the best organic Kajals you can buy in India.
10 Best Organic, Long-Lasting Kajals To Buy In India:
1. Earth Rhythm Intense Double Wear Vegan Kajal Pencil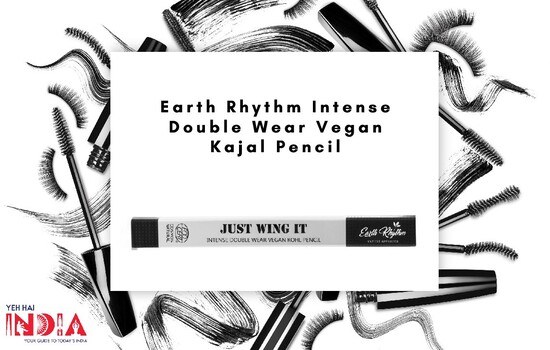 Infused with the goodness of Jojoba Oil, Shea Butter and Candelilla Wax, this kajal provides a bold and smudge-proof look without compromising your skin or your eyes.
These ingredients also help enhance the quality of your lashes by moisturizing and nourishing hair follicles.
Moreover, the anti-inflammatory properties of Candelilla Wax help cure scaly skin.
Price: 249 INR
2. Soultree Pure Black Kajal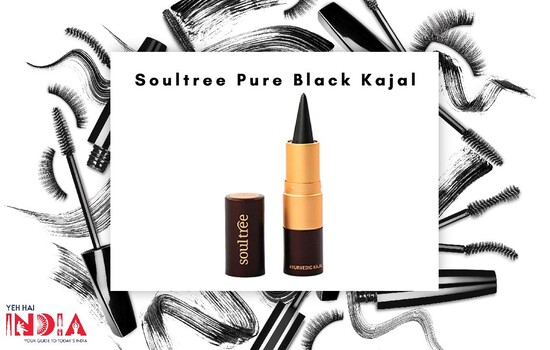 This product by natural beauty marque, Soultree, is 100% vegan and natural. It is formulated with Castor Oil, Cocoa Butter, Candelilla Wax, Almond Oil and Honey.
These natural constituents are potent for maintaining the health of the lashes as well as the skin.
Price: 695 INR
3. Mamaearth Charcoal Black Long Stay Kajal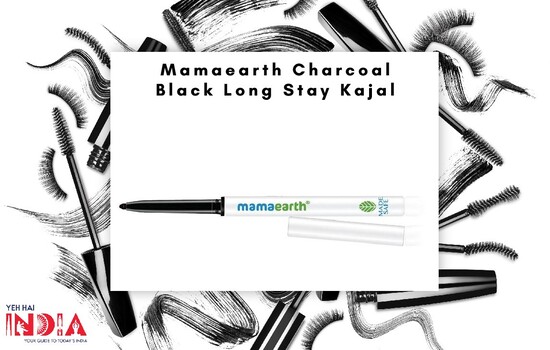 Tested by ophthalmologists, this product by Mamaearth can be marked safe for the eyes.
It is waterproof, smudge-free and has a long-lasting effect that stays for up to 11 hours.
These benefits are bestowed upon by natural ingredients like Castor Oil and Chamomile.
Price: 449 INR
4. Plum All-Day-Wear Vegan Kajal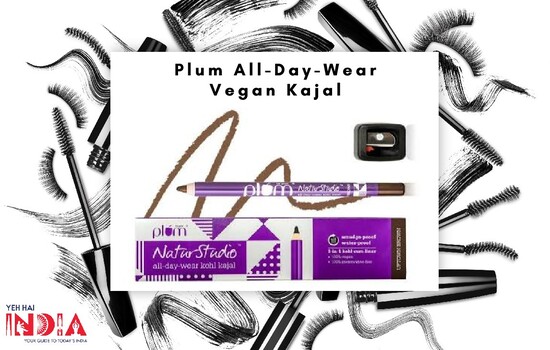 This kajal is suitable for those with sensitive eyes and even for contact lens wearers.
It is enriched with the goodness of ace skin experts like Jojoba Oil, Shea Butter and Vitamin E.
To top this, this kajal by Plum furnishes a creamy, matte and 12-hour long lasting look.
Price: 247 INR
Recommended Story – 10 Best Jade Rollers To Buy In India For Ageless Skin
5. Forest Essentials Charcoal Black Gulab Khaas Kajal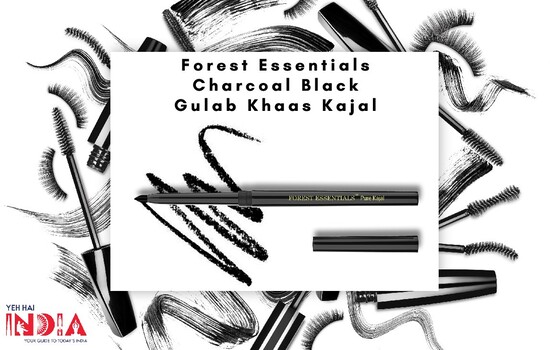 Forest Essentials has formulated a kajal with prime ingredients that help improve skin and eye health like Cow's Ghee, Cardamom, Coconut Oil and Rose Petals that provide a creamy and non-drying look.
It is cruelty-free and can be worn with contact lenses on.
Price: 775 INR
6. Himalaya Pure Expression Kajal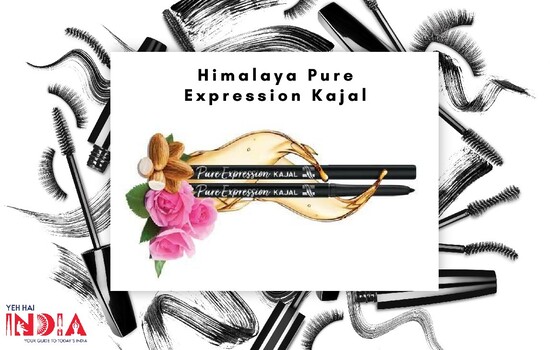 Formulated with Rose Petals, Triphala, Camphor, Almond Oil and Licquorice, this kajal furnishes a 100% natural bold look.
These ingredients confer soothing and nourishing effect on your skin.
Moreover, it is smudge free, waterproof and long-lasting.
Price: 170 INR
7. Bon Organics Midnight Eyeliner/Kajal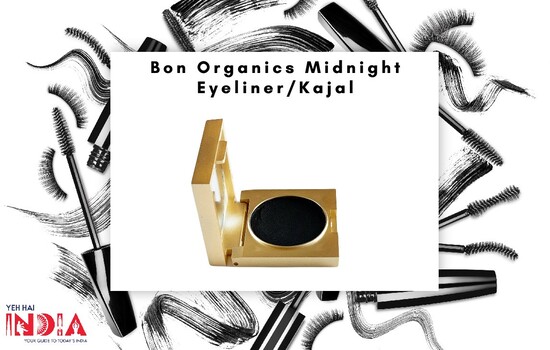 This kajal is handmade with natural ingredients like Aloe Vera, Olive Oil, Castor Oil and Shea Butter.
Besides nourishing your skin and lashes, it comes with an added advantage of creating a black, bold look without clogging skin pores.
There are no artificial colors or fragrance in this product.
Price: 495 INR
8. Inatur Organic Eye Kohl Kajal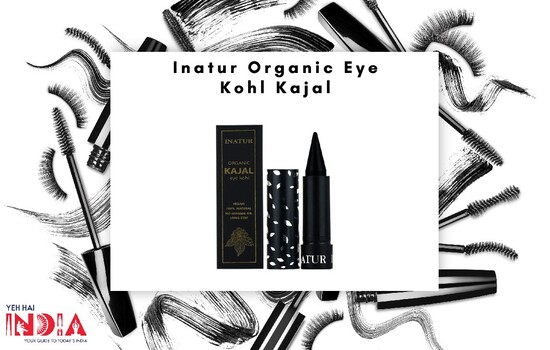 It is a vegan, organic and long-lasting kajal enriched with the goodness of Retinol, Vitamin E and K.
It protects the skin encircling the eyes from darkening by sunlight.
Moreover, this kajal is non-irritating and aids in hydrating and nourishing the skin.
Price: 272 INR
9. Ruby's Organic Smoked Kohl Kajal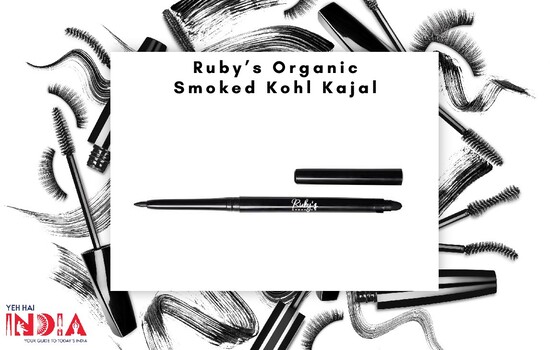 This kajal by Ruby's Organic is 100% vegan and cruelty free.
It is enriched with natural ingredients like Shea Butter, Mango Butter, Candelilla Wax, Jojoba Oil and Vitamin E.
These constituents provide a pigmented, smudge free and long-lasting look.
Besides, it is also devoid of alcohol, fragrance and petrochemicals.
Price: 650 INR
10. Brown Living Natural Cooling Kajal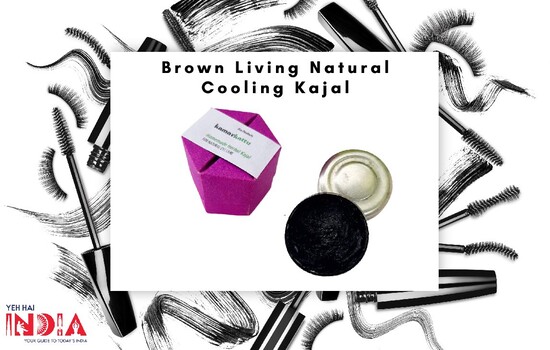 This cooling Kajal is handmade with natural components like Karisalankanni, Aloe Vera, Castor Oil and Soy Wax and is 100% vegan and cruelty free.
These ingredients help cool down your eyes without the involvement of harmful chemicals, artificial colors and fragrance.
Price: 250 INR
If you really care for your eyes and want to keep them safe from toxins, chemicals; treat them with the goodness of nature with Organic Kajals.
Also Read – 8 Best Face Oils For Dry Skin