Art and painting has been an integral part of humanity since time immemorial. It has been intertwined with the culture for as long as humankind existed and it reflects the evolution and advancement of society. Art reflects the aspects of personality of a person and even a civilization. The development and history of a civilization can be traced through the evolution of art. Art has been used for communicating extensively during the ancient age by Egyptians. Drawing and painting has been one of the oldest practices of humans and also one of the ancient professions.
Art can be found in simple everyday things: in the food we eat, the clothes we wear, the houses we stay at, almost everything has some application of art. Drawing and painting have been practiced by regular people as well as professionals. We see the earliest traces of drawing and painting as a form of communication in the old caves, those were called Hieroglyphic writing. The forms of art have changed over the years and today we see  applications of drawing and painting in various fields. This is one of the most interesting and creative career options pursued by the people who are specially gifted and passionate. 
Recommended Story – Graphic Designing as a career in India: Here's Everything You Need to Know.
Is Drawing And Painting A Good Career?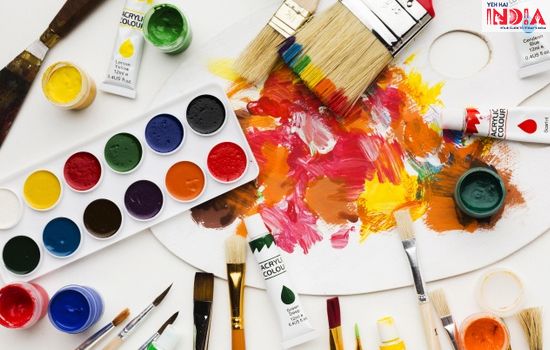 Today, art has evolved from the traditional canvas paintings to a multi-disciplinary field which has applications in various industries. For example, movies, television, restaurants, the interior and exterior of homes, everything has the need for talented artists to make it eye-catching to the target audience. With a degree in drawing and painting, you can choose your speciality or even more than one speciality that you are good at.
One can choose to do traditional paintings which are handmade like oil painting, acrylic painting, sketching, etc. on canvas which has always been popular among cultured and elite people. Today, a growing number of people are showing interest in decorating their homes with beautiful paintings. Apart from that, one can also pursue a career in careers which requires skills in modern art forms like interior decoration, animation, graphic design, etc. So, a career in drawing and painting definitely has a lot of scope for people who are creative and passionate about drawing and painting, and are ready to experiment with different artforms.
Skills Required for Drawing And Painting: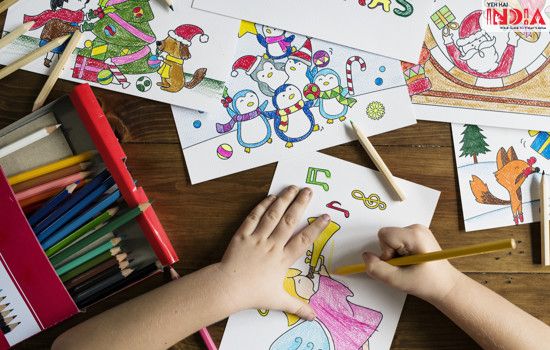 The basic skills required for pursuing a career in drawing and painting are:
Dedication
Patience
Attention to details
Creativity
Marketing skills to reach out to target audience
Good communication skills
Courses In Drawing And Painting: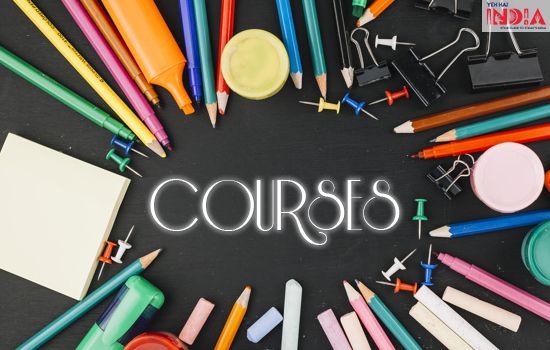 The syllabus of the courses related to drawing and painting has now been updated to include various important things with respect to current needs like computer science, animation, digital art, etc. Students are taught a lot more than just how to use paint brush. Now, they are taught how to operate some of the important softwares which is used in various industries to create art. There are three main types of courses offered in drawing and painting:
Diploma in Drawing and Painting: The average duration of the course is 1-2 years.
BA in Drawing and Painting: The average duration of the course is 3-4 years.
BFA (Bachelor of Fine Arts) in Drawing and Painting: The average duration of the course is 3-4 years.
Post graduation degree like MFA (Masters of Fine Arts) can also be done. The average duration of this course is 2 years. If you are interested in research work, then you can go for a Ph.D after pursuing Masters.
Colleges For Drawing And Painting: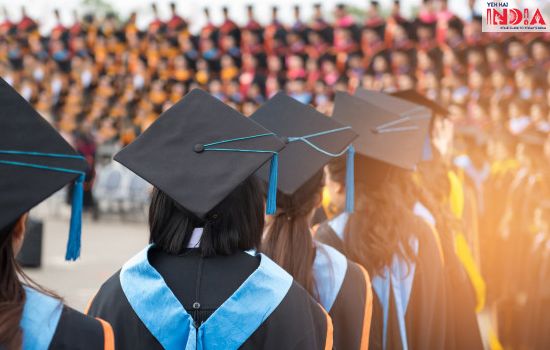 The top institutes providing courses for drawing and painting are as follows:
Jawaharlal Nehru Architecture and Fine Arts University, Hyderabad
Maharani Laxmi Bai Girls PG College, Indore
Sir JJ Institute of Applied Arts, Mumbai
Kala Bhavan, Shantiniketan
College of Arts, Delhi
NID
NIFT
Entrance Exams For Drawing And Painting: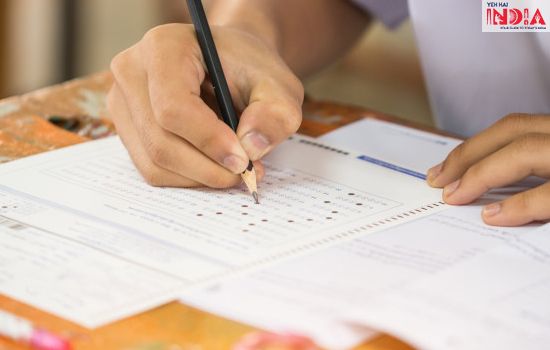 You may need to take entrance examinations for admission to some of the top colleges in the field of fine arts. These include:
BFA Entrance Exam
NID Entrance Exam
NIFT Entrance Exam
PEARL Entrance Exam
CET Entrance Exam
Jamia Millia Islamia BFA Admission Test
Career Prospects And Job Roles: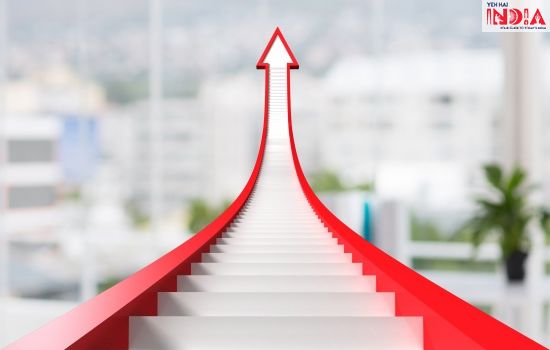 The career prospects of drawing and painting are enormous and there are mainly two ways of earning after learning art. You can either work as an employee under some organisation or company or you can work independently as an artist. You can get hired by art galleries, schools, colleges, museums, corporates, media houses, etc. Common job profiles include painter, designer, comic artist, art teacher, art administrator, graphic designer, visual artist and many more. 
Recommended Story – Furniture Designing as a Career Option in India: Everything You Need to Know
One can get a job in advertising industry, software, textile and designing industries, fashion designing industry. The skill that you will require and the duties that you need to perform will be based on the exact job role that you take. For example, if you are a fashion designer, then you can use handmade drawings or computerized drawings depending on your specialisation. If you are interested in traditional art forms and want a permanent employment in this field then becoming a teacher may be a good option for you. Most schools and colleges nowadays have incorporated traditional art into the curriculum. You can also become a professor in an art college by doing higher studies. Depending on your interest, you can also work independently and have your own brand or freelance. Tattoo making, glass painting, etc. are some of the less conventional types of careers you can go for after a degree in fine arts. Income in this case depends on your personal skills and also on your level of fame in the industry.
Recruiting Companies: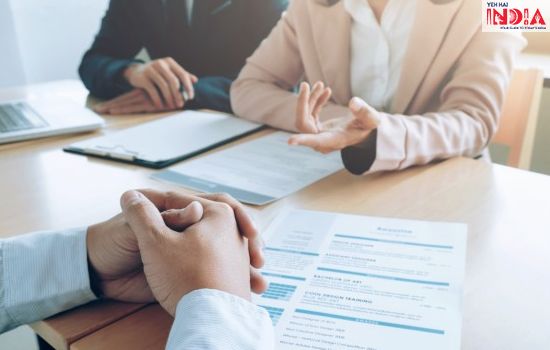 Several big and small companies and other businesses hire artists. You can be hired as a freelancer or as a permanent employee, depending on your area of specialisation and the type of work you do. There are many websites where you can find job postings for artists. We have listed some of them below.
www.freelancer.com
www.creativepool.com
www.naukri.com
www.linkedin.com
www.illustrationx.com
www.pfaindia.com
Average Salary: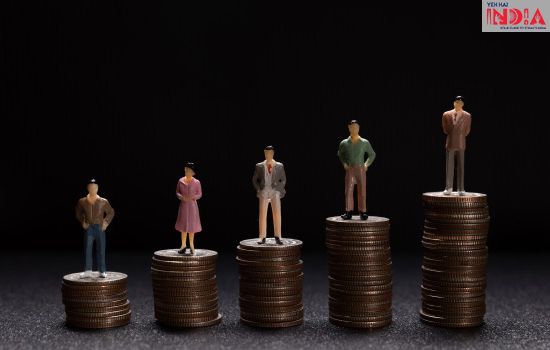 The average monthly salary of a graduate in drawing and painting can range from ₹5000 to ₹20000 per month for a fresher and increases with increase in experience. 
Also Read – Career options in Digital Marketing in India