Here is a list of The Top YouTube Content Creators you NEED to subscribe to!
We know of YouTube as one of the biggest infotainment platforms that exists. A platform that can make a commoner a millionaire and can provide a voice to anybody with a camera….YouTube these days has become a necessity rather than a desir. It is widely used for entertainment and education. From playing the ukulele to cooking Thai curry, you can learn anything and everything on YouTube!
However, surviving YouTube is no easy feat. Several famous YouTubers struggled to be where they are. The content creators listed below are from different categories but all of them have one thing in common – Constant hard work and huge net worth!
Most common categories with the most famous Youtube Content Creators include-
Comedy
Beauty and Fashion
Technology
Food
Travel
Gaming
Health and Fitness
Music and Dance
Comedy
Carry Minati– Carrying forward a legacy!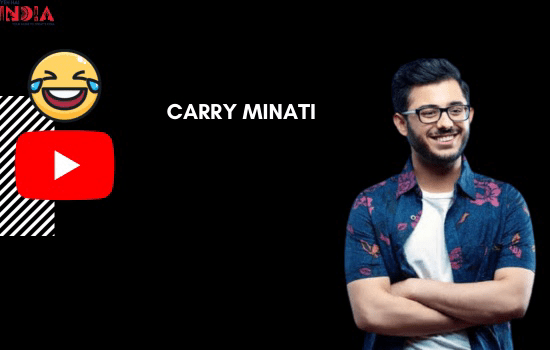 Ajey Nagar a.k.a Carry Minati started with being a gamer and took up comedy soon after. He attained fame in a very short span of time through his continuous commentary during the game streaming and also with his humorous dissing as well. One of his videos was once the most-watched video of India on YouTube.
An avid gamer, Nagar posted his first Youtube video when he was 10 years old, and hasn't looked back since then. The content he produces consists mainly of "dissing" the cringe-worthy user-generated content that is spreading on all major social media platforms.
His youtube popularity is such that he ended up interviewing Tom Cruise and Henry Cavill. He responded to a video by PewDiePie where he had insulted an Indian man speaking in broken English, by releasing a video by the name of "Bye PewDiePie". Nagar says that the goal of the video was to move Indians to feel deeply for their country and protect its reputation whenever a need arises.
His Youtube videos are in Hindi, which gives him the advantage of catering to a larger section of Indian audience. Ajey Nagar refuses to shift his content from Hindi to English to make it global, because he feels that one can succeed only when one is connected to their roots.
Net Worth- $5 million
Subscribers: 32.5 million
Joined October 30, 2014
2. Amit Bhadana – Master Bhi Kehde Ise Na Padhana, Naam Hai Iska Amit Bhadana!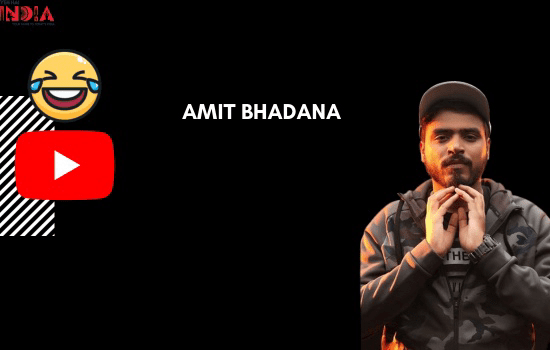 Known for creating content that relates to every day life, Amit Bhadana's' youtube videos are usually comedy sketches.
He comes up with quirky videos about situations that any lower/middle class person would relate with.
In one of his very popular youtube videos, he takes viewers through a journey depicting the various kinds of people that one would encounter while he travels by bus.
He is a law graduate and started the channel without telling his parents; he only revealed it to them when he shot to fame two years ago. Not only does he script his own videos, but also directs and edits them by himself.
He was recently awarded the Best Youtuber Award at the Dada Saheb Phalke International Film Festival in Mumbai.
His net worth as of 2021 is $7 million.
Subscribers: 23.6 million
Joined October 24, 2012
3. BB Ki Vines – BhuWON hearts!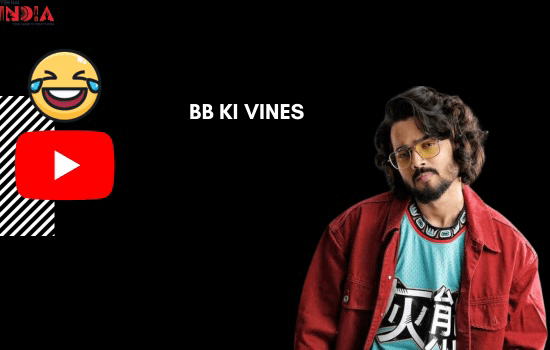 Bhuvan Bam, also known for his YouTube channel- BB ki vines, has stolen hearts with his funny content played by different characters. He is also a musician and has marked his essence over Bollywood and the stand-up industry as well.His net worth stands at $3 million.
Subscribers: 21.8 million
Joined June 20, 2015
He started his career as a singer in bars of New Delhi, and went on to become a most popular YouTubers because of his sense of humour and originality.
He has also won an award for the "Most Popular YouTube Channel." To add to that, he also won "Global Entertainer of the Year" in 2019. He is popular among youth for his fluency in sarcasm and abuses, and for producing content that most of us can relate with!
He is also a singer and often puts up videos of songs. In fact, his song "Jeena Jeena" was loved by all while his original composition "ban-chod", well, you know it!
He attracts criticism because of his content, but that is nothing as compared to his sea of supporters. His fictional characters Bablu, Bancho, Fuddi, are all unique and original.
He shows that a great entertainer is not born because of dialogues. Entertaining people is an ability that uses a great script, quit wit, sense of humour, and acting.
4. Ashish Chanchalani – more like CHANCHALani!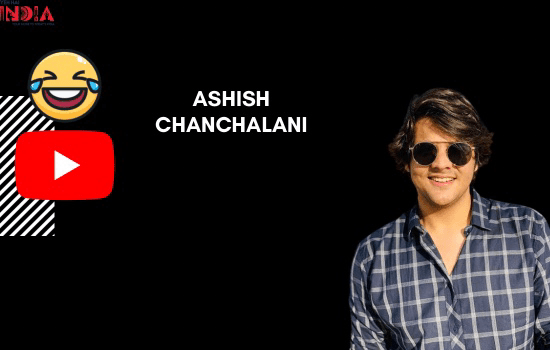 Ashish Chanchlani is an actor and director, known for Ashish Chanchlani Vines, Aakhri Safar and Ashish Chanchlani Acv Classics. This Sindhi comedian has been spreading laughter since his very first video. He is very famous on Instagram as well and his videos are loved by all.
Net Worth- $4 million
Subscribers: 26.6 million
Joined July 7, 2009
Harsh Beniwal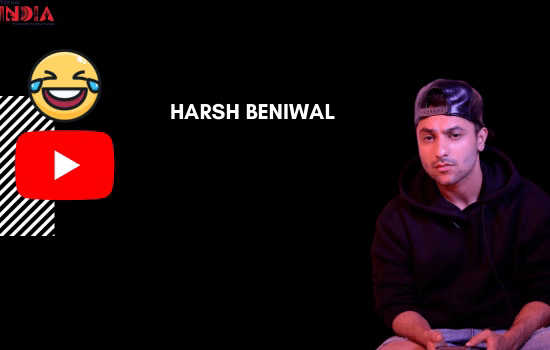 Harsh Beniwal is known for his funny short story videos with his friends and delivering hysterical content. He has a unique way of expressing stories which has been his USP!
Net Worth- 2.2 million
Subscribers- 13.6 million
Joined May 6, 2015
Tanmay Bhatt– A.k.a Chat ka papa!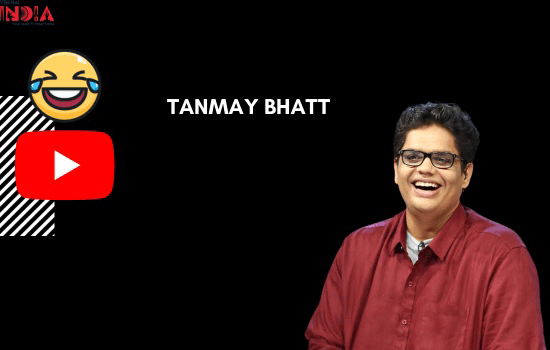 Tanmay Bhatt, actor, vlogger and dog dad – has been a popular name for years now. He was initially a part of another comedy channel called AIB but later started posting his own content. He is mainly seen interacting with other comedians, hosting and roasting them!
Net Worth- $3.93 million
Subscribers: 3.41 million
Joined- November 11, 2006
Recommended Story – Top 15 Indian Standup Comedians To Look Up On Youtube!
Beauty and Fashion Youtubers
Sejal Kumar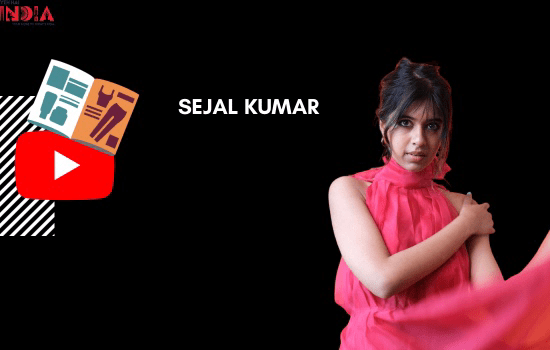 Sejal Kumar, born and brought up in Delhi, began her fashion career in the streets of Sarojini. Today she has won many hearts with her talent and relatable YET aspirational content. She made her way to Bollywood as well and appeared in TV shows and also for years struggled to make her mark on the platform. She has become an inspiration for many young girls in the country.
Net Worth- $301 thousand
Subscribers: 1.38 million
Joined August 14, 2012
Komal Pandey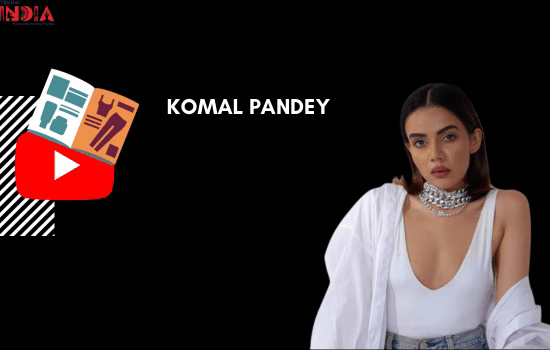 Komal Pandey began with posting makeup content, but slowly moved to fashion later and is now one of the most famous fashion icons in the country. She reached fame through Instagram more than YouTube and posts most of her fashion content on Instagram, however her fashion videos are considered the most unique and inspirational by the young women of India.
Net Worth- $4 million
Subscribers- 985k subscribers
Joined August 27, 2017
Malvika Sitlani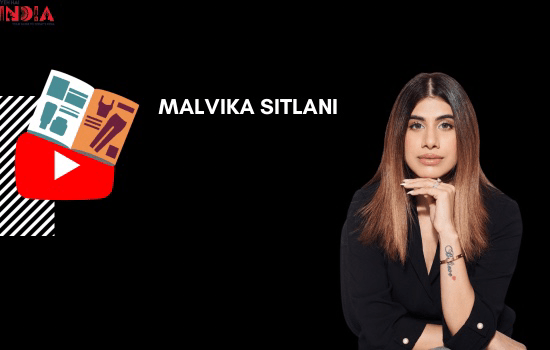 Malvika Sitlani, known for her love for beauty and make-up has delivered some of the best makeup tutorials. She also posts about her lifestyle which has inspired many to start their journey with makeup. Today she has her own brand- Masic Beauty, that deals with home decor, bath and beauty products.
Net Worth- $1.5 million
Subscribers- 729k
Joined November 7, 2011
Roshni Bhatia (The Chique Factor)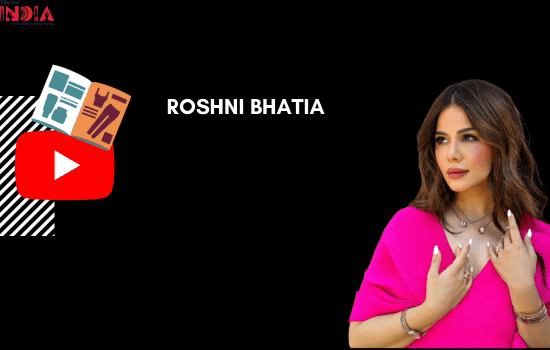 Roshni Bhatia with the YouTube channel named the Chique Factor is a mom and fashion icon of the country. She started her career as a fashion producer at PopXO and now works independently. She has been associated with big brands such as Bvlgari.
Net Worth- $1.5 million
Subscribers- 578k
Joined October 13, 2013
Kritika Khurana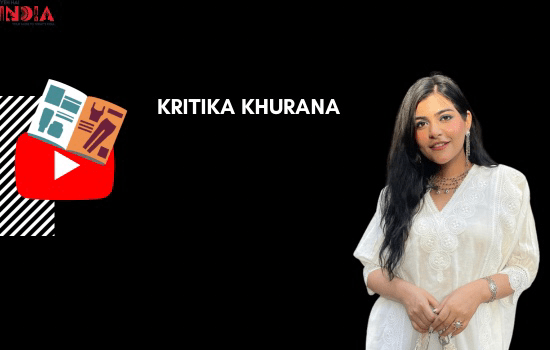 Kritika Khurana is a travel, beauty and lifestyle influencer. She is popularly known as 'That Boho Girl' owing to her love for boho accessories and clothing. Kritika also runs a Spotify exclusive podcast called 'What's Up Sister' in which she discusses relatable, everyday life with her sister.
Net Worth- $2 million
Subscribers- 539k
Joined August 2, 2014
Debasree Banerjee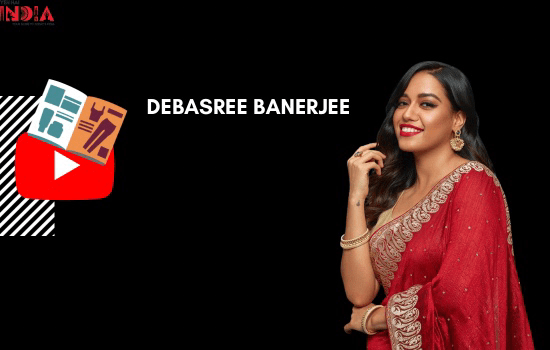 Debasree Banerjee is a makeup YouTuber. She mainly posts interesting and unique makeup tutorials. She also runs a blog titled "All She Needs" which is a women-centric blog. Recently she has started her own makeup and beauty line as well
Net Worth- $29,000
Subscribers- 264k
Joined August 23, 2009
Recommended Story – Best Beauty Youtubers in India
Technology Youtubers
Technical Guruji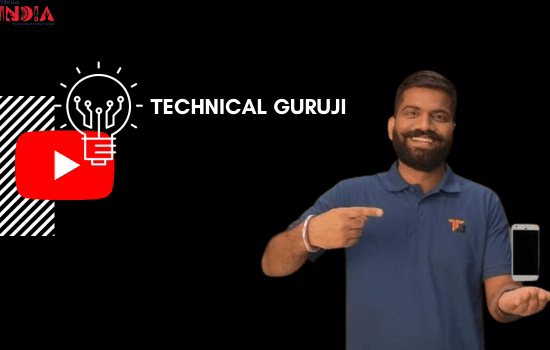 Technical Guruji aka Gaurav Chaudhary is an expert in technology-based in UAE and is known to review gadgets and share technical knowledge on electronics. He specifically caters to the Hindi speaking audience. He has also featured in Forbes India's 30 under 30 list.
Net Worth- $50 million
Subscribers- 21.8 million
Joined October 19, 2015
GeekyRanjit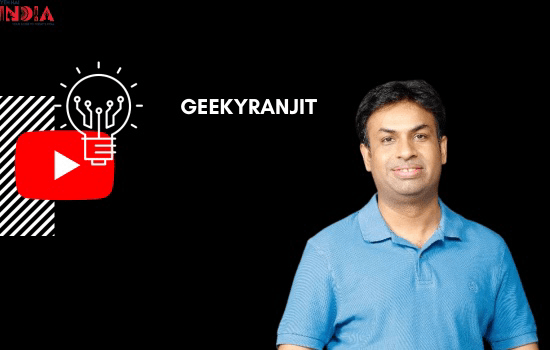 Ranjit began his journey as a Programmer, but later wanted to become independent and thus began reviewing gadgets via his YouTube channel. He has been working for 25 years with tech, which makes him a great candidate to review latest gadgets.
Net Worth- $1.12 million
Subscribers- 3.28 million
Joined January 6, 2011
C4Etech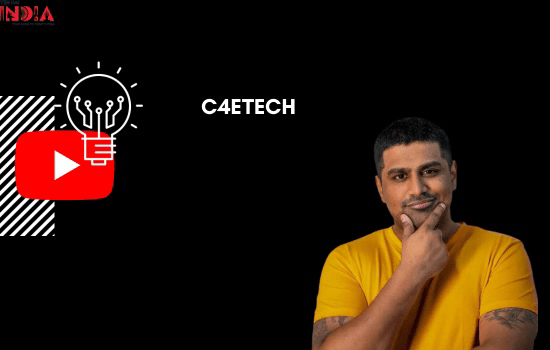 C4ETech founded by Ashwin Ganesh, is another gadget reviewing and tech knowledge based YouTube channel. It specifically caters to the Tamil speaking audience.
Net Worth- $242 thousand
Subscribers- 1.19 million
Joined January 26, 2017
Sharmaji Technical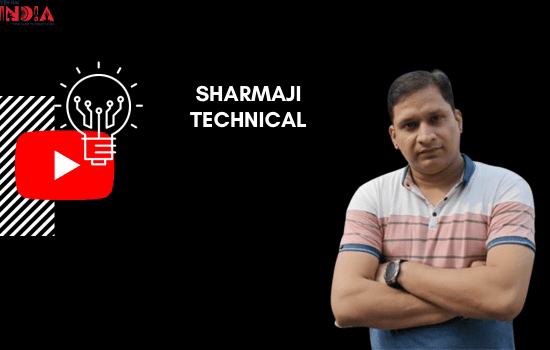 Praval Sharma aka Sharmaji runs an extremely popular YouTube channel – he explains technology in the simplest way possible. He focuses on reviews, unboxing, and tech news in Hindi.
Net Worth- $210 thousand
Subscribers- 1.69 million
Joined March 27, 2008
iGyaan
iGyaan founded by Bharat Nagpal runs the YouTube channel with an aim to simplify technology for the Indian people. He also runs an entire network with the brand name delivering all kinds of information- news, latest gadgets etc, all relating to technology.
Net Worth- $252 thousand
Subscribers- 1.04 million
Joined June 20, 2010
Recommended Story – Best Astronomy YouTube Channels about Space and Extra-Terrestrial
Food Youtubers
Nisha Madhulika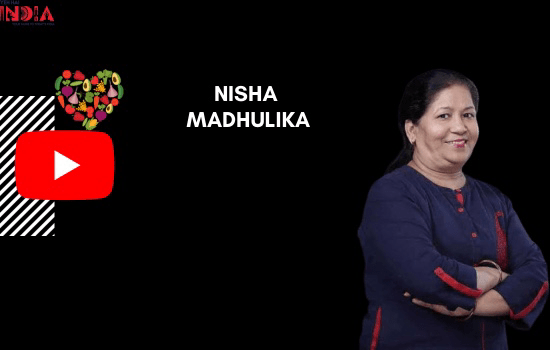 Nisha Madhulika is an Indian chef, YouTube personality and restaurant consultant. She also has food columns on several websites where she contributes to Indian Express, Amar Ujala, Times of India and Dainik Bhaskar. Nisha's speciality are mainly Indian cuisine.
Net Worth- $4.4 million
Subscribers- 12 million
Joined August 2, 2009
Sanjeev Kapoor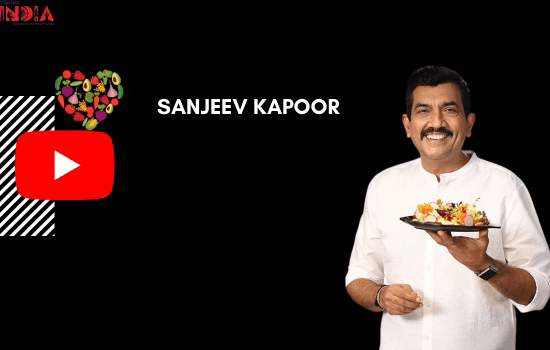 Sanjeev Kapoor, one the most famous chefs of India, has been working in the food industry for decades and is known globally for his very successful show- Khaana Ka Khazana. He makes cooking fun and enjoyable while giving a restaurant-like taste at home.
Net Worth- $140 million
Subscribers- 6.76 million
Joined July 29, 2009
Kabita Singh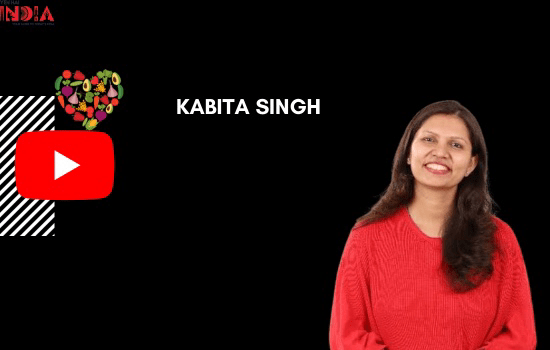 Kabita's Kitchen- focuses on creating and posting recipe videos which are easy to recreate and can be cooked with the ingredients which are easily available. She primarily focuses on Indian cuisine.
Net Worth- $1.5 million
Subscribers- 11.2 million
Joined October 7, 2014
Kanak Kathuria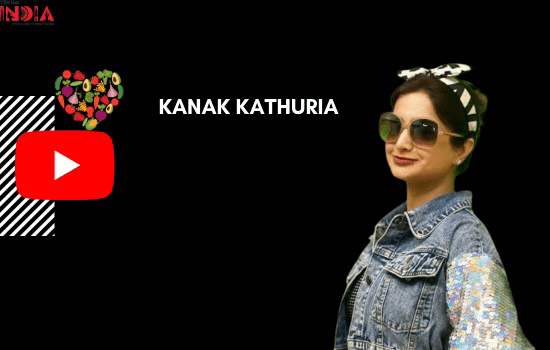 All in one Kanak Kathuria is a chef, model, and social media influencer who runs a YouTube channel called 'Kanak's Kitchen'. She also played the role of a judge in Masterchef India.
Net Worth- $1.5 million
Subscribers- 2.98 million
Joined November 24, 2017
Archana Hebbar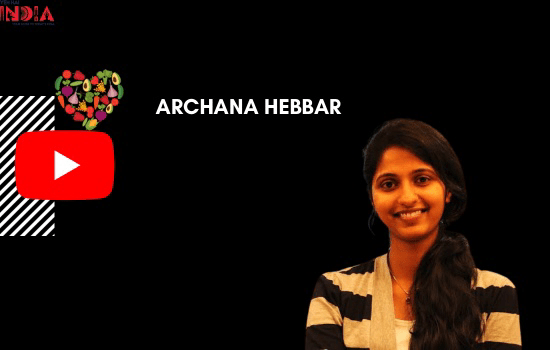 Archana Hebbar is a chef and food blogger who has a popular YouTube channel called Hebbar's Kitchen. She is from Karnataka and is known to share the most delicious recipes of her culture.
Net Worth- $1 million
Subscribers- 6.8 million
Joined October 10, 2015
Travel Youtubers
Varun Vagish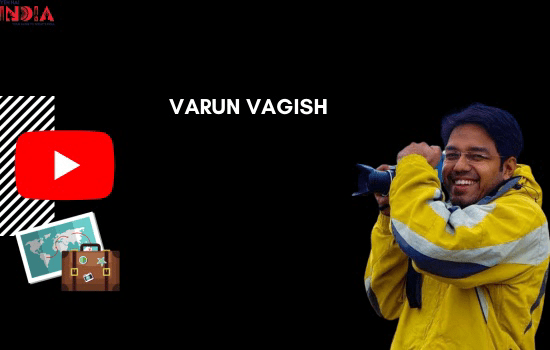 Varun Vagish is an ex-journalist, radio newsreader, and academician with a Ph.D. in Mass Communication. He is a very popular travel vlogger on YouTube with a channel named Mountain Tekkar who travels around the world and shares his experiences to inspire other young travellers.
Net Worth- $2 million
Subscribers- 1.49 million
Joined August 21, 2007
Mohit Manocha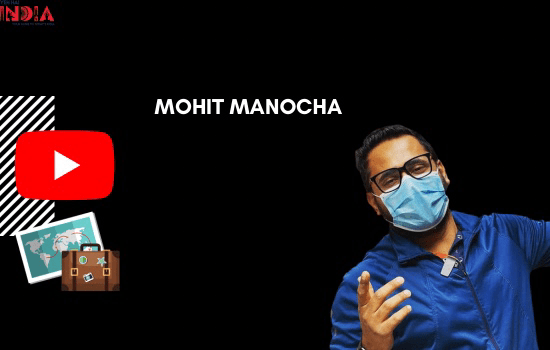 Mohit Manocha is an Indian travel blogger who runs a very famous YouTube channel Travelling Desi where he shares his travel experience and he has traveled to over 30 countries. He posts about the culture, food, and everything you need to know before travelling to a new destination .
Net Worth- $1.4 million
Subscribers- 1.49 million
Joined January 17, 2018
Deepanshu Sangwan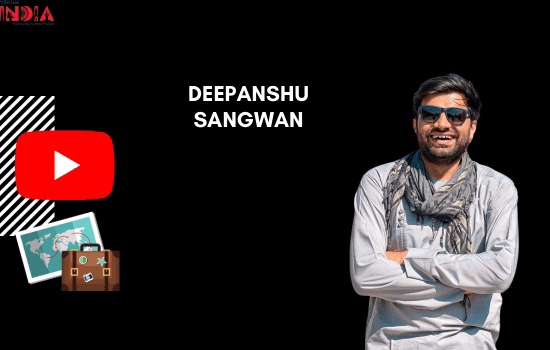 Deepanshu Sangwan aka Nomadic Indian is renowned for his budget tight travels – he helps young travellers to contain the amount spent on travelling whilst still enjoying the beauty of each place.
Net Worth- $141 thousand
Subscribers- 1.22 million
Joined May 3, 2017
Navankur Chaudhary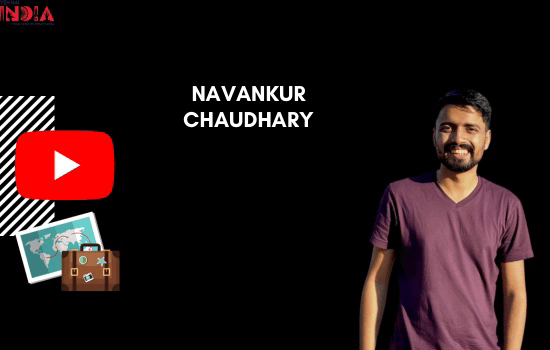 Navankur Chaudhary aka Yatri Doctor is an Indian Traveler and hold a degree of MBBS from Madras Medical College He is a part time traveler and a full-time doctor. He owns two YouTube channels namely "Yatri Doctor" and another one is "Navankur Chaudhary". Both channels are very popular on YouTube.
Net Worth- $50,000
Subscribers- 811k
Joined September 30, 2017
Tanya Khanijow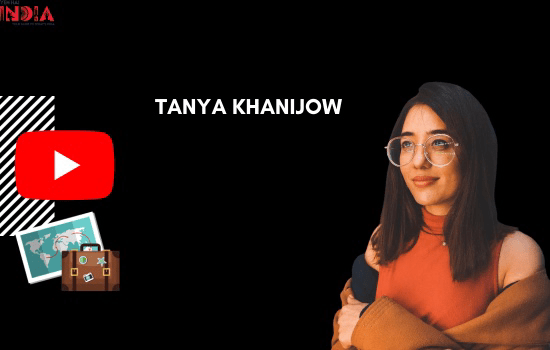 Tanya Khanijow is an Indian YouTuber, travel blogger, and a photographer. She loved to travel since her college days and often went on trips with her college friends. After completing her graduation, she joined an advertising firm in Delhi as a business analyst. Tanya used to plan at least one trip a month while she was working as a business analyst however her love for travel took over completely, post which she left her job and became a full time traveller.
Net Worth- $56 thousand
Subscribers- 760k
Joined October 7, 2012
Gaming Youtubers
Total Gaming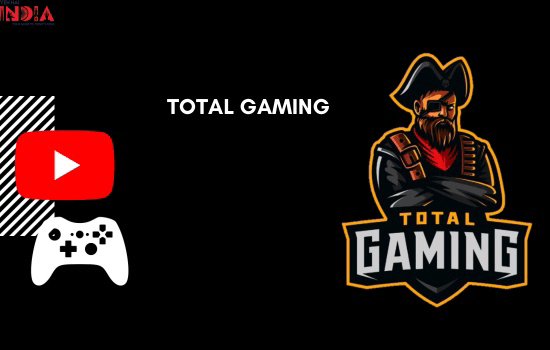 Total Gaming is the most popular gaming YouTube channel run by Ajay also known as Ajju Bhai. A video game fanatic, he mainly live streams games on his channel. He likes to keep his personal life at bay while focussing more on his technical content.
Net Worth- $26 million
Subscribers- 28.9 million
Joined October 9, 2018
Techno Gamerz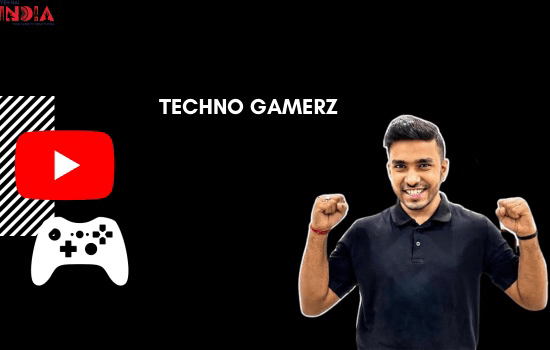 Techno Gamerz is India's top gaming creator run by Ujjwal Chaurasia who is… wait for it…only 18 years old! He is known for his GTA 5 game live streaming. This just shows that talent can take you very far, despite your age!
Net Worth- $2 million
Subscribers- 21.4 million
Joined August 13, 2017
A_S Gaming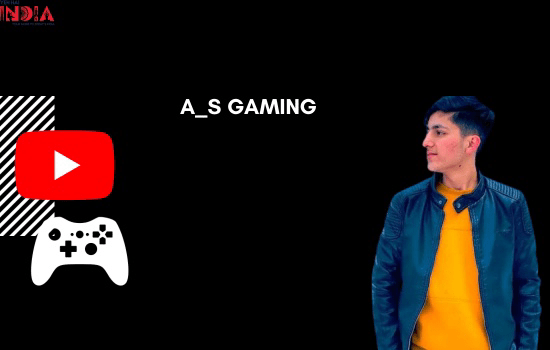 A_S gaming is a prominent gaming YouTube channel run by Sahil Rana who is a gaming creator and Esports player who makes Gerena Free Fire videos. He attained popularity with his factory challenges recently in 2020.
Net Worth- $1.5 million
Subscribers- 14.7 million
Joined October 26, 2016
Lokesh Gamer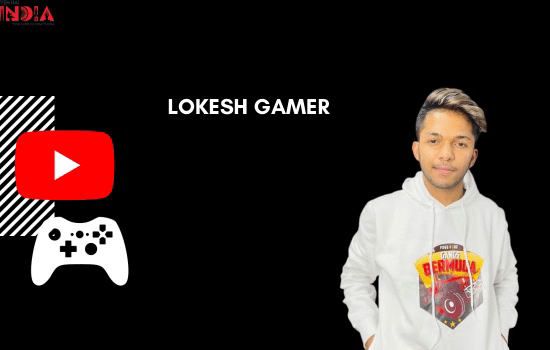 Lokesh Gamer is one of the most eminent Free fire game creators and has done several live stream games for his viewers. He is loved by all for his unbeatable scores in gaming and does various challenges as well.
Net Worth- $700 thousand
Subscribers- 13 million
Joined November 16, 2017
Dynamo Gaming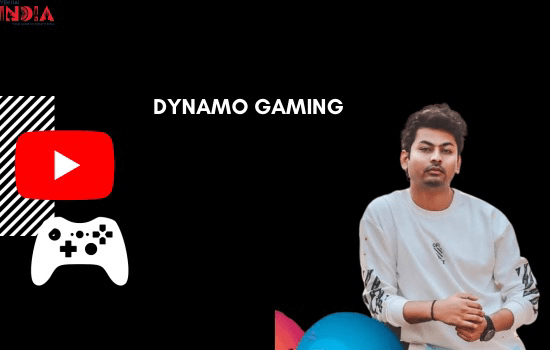 Dynamo Gamer is also known as Adii Sawant, he hails from Mumbai and has reached peaks in his gaming career. He is popular for his mobile PUBG live streams and gained popularity through playing PUBG with different people and streaming it on YouTube.
Net Worth- $2 million
Subscribers- 9.93 million
Joined July 21, 2010
Health and Fitness Youtubers
Rohit Khatri Fitness
Rohit Khatri is a fitness instructor who runs his YouTube channel where he shares his health knowledge with people and provides instructional videos about fitness. He is also a sports science nutritionist and helps his views struggling with body issues.
Net Worth- $1 million
Subscribers- 4.72 million
Joined December 19, 2016
Ranveer Allahbadia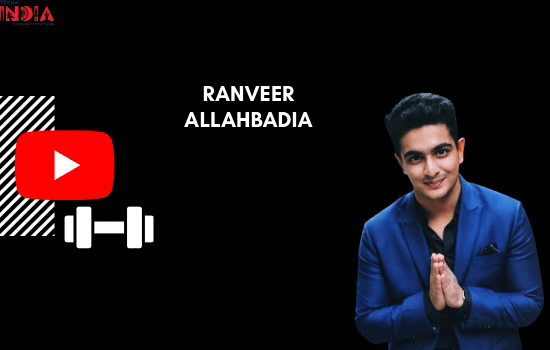 Ranveer Allahbadia aka Beer Biceps is an extremely popular mental health and self-improvement YouTuber. He has collaborated with many celebrities such as Tanmay Bhatt to improve their mental and physical health.
Net Worth- $6 million
Subscribers- 3.62 million
Joined December 2014
Guru Mann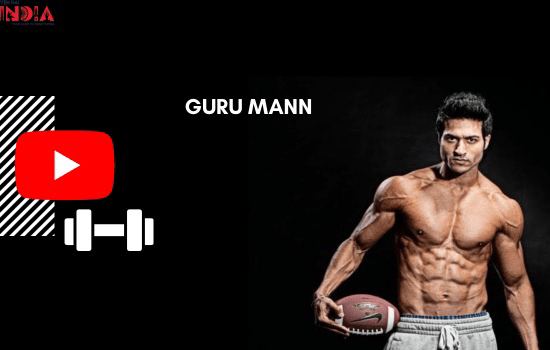 Guru Mann is an American Online fitness trainer and a professional fitness model, he posts about fitness and modeling and his experiences throughout his journey. He also runs a website where he has shared all his techniques and exercises with diets for people all over the world.
Net Worth- $5 million
Subscribers- 2.24 million
Joined December 5, 2015
Jeet Selal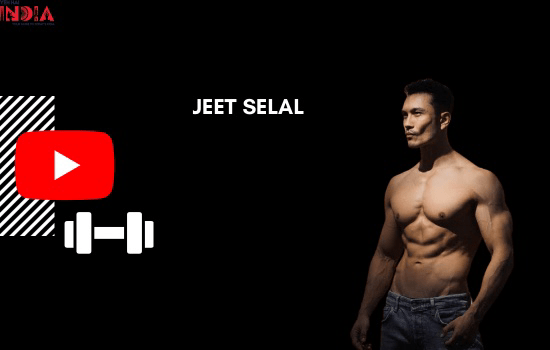 Jeet Selal is a prominent fitness YouTuber and influencer and is a famous model. He also runs his own brand of nutrition supplements called Himalayan Stallion. He is an advanced fitness trainer and hails from Australia.
Net Worth- $2 million
Subscribers- 3.3 million
Joined January 25, 2016
Amit Panghal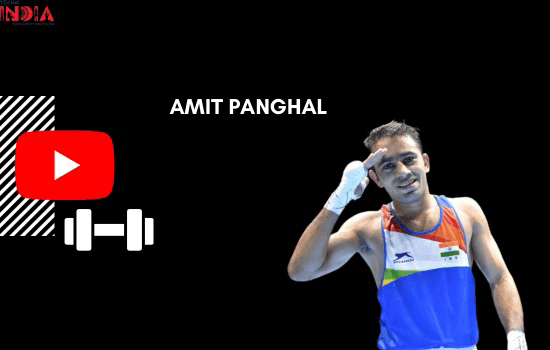 Amit Panghal is a New Delhi-based bodybuilder who runs his gym in New Delhi and a YouTube channel titled 'Amit Panghal Fitness'. He has gained a lot of popularity with the fitness techniques that he shares and his instructional videos with his gym members too.
Net Worth- $1 million
Subscribers- 1.9 million
Joined June 25, 2008
Music and Dance Youtubers
Adil Khan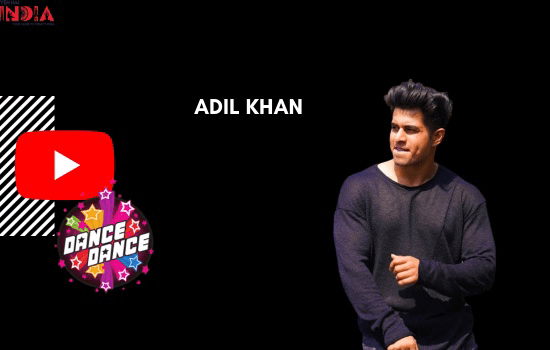 Adil Khan is originally a Norwegian dancer and runs a YouTube channel posting dance
performances and tutorials with several people. He is also very popular for his reels on Instagram and entertains the world with his talent.
Net Worth- $4 million
Subscribers 1.88 million
Joined April 26, 2014
Aawez Darbar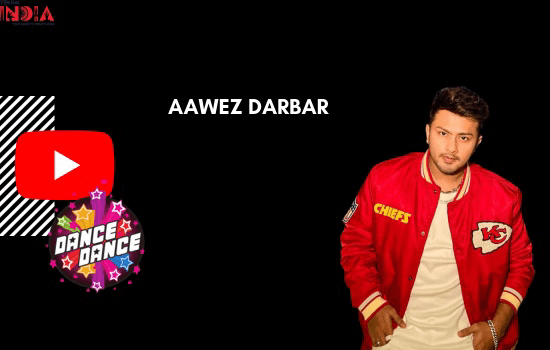 Aawez Darba is an Indian choreographer popular for his tik tok videos and now reels. He is now a celebrity in the entertainment industry and does dance videos and challenges on social media.
Net Worth- $5 million
Subscribers- 6.07 million
Joined September 16, 2014
Dhanashree Verma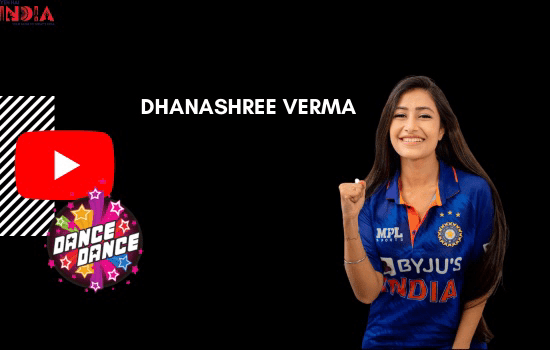 Dhanashree Verma is a very famous dancer and YouTuber along with being a dentist by education. She is active on social media platforms and posts reels of his dance videos.
Net Worth- $2 million
Subscribers- 2.56 million
Joined July 5, 2015
Vicky Patel Dance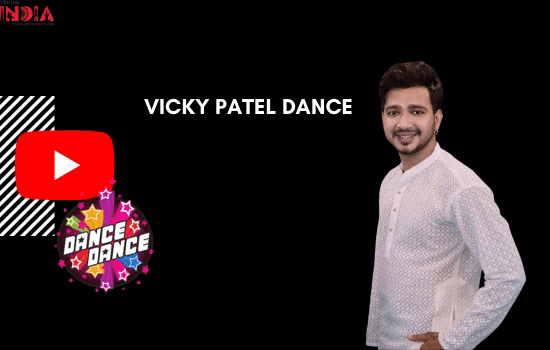 Vicky Patel is a famous choreographer and an ex-Tik Tok star.. He is onto becoming a model too and does funny videos which have led to a lot of attraction on his YouTube channel by the people.
Net Worth- $50 thousand
Subscribers- 5.5 million
Joined February 3, 2014
Team Naach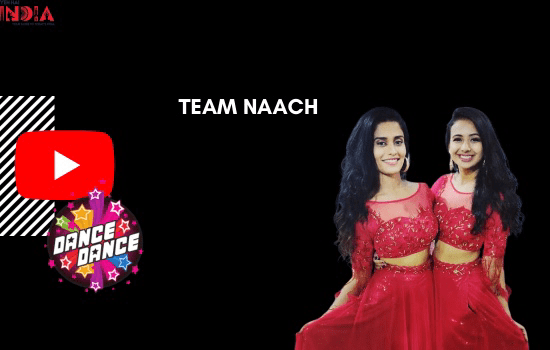 Team Naach is a renowned YouTube channel run by Sonal Devraj and Nicole Concessao, two of the biggest dancing sensations today. They share dance performances with their version of popular covers and semi-classical versions which led them to garner a huge amount of attention.
Net Worth- $2 million
Subscribers- 4.49 million
Joined April 10, 2014
6. Emiway Bantai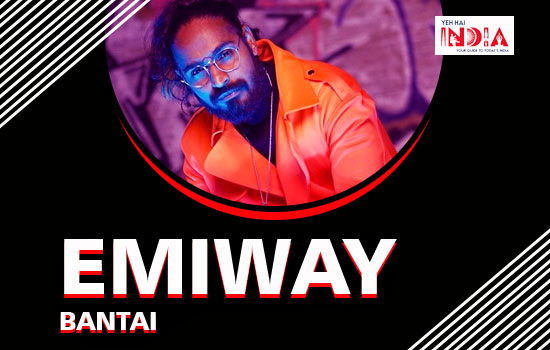 | | |
| --- | --- |
| Youtube Channel | Emiway Bantai |
| Subscribers | 16 Million Subscribers |
| Most Popular Video | Maali Waali Aunty |
Emiway Bantai is actually an amalgamation of "Eminem" and "Lil Wayne", as he confessed in one of his videos. As far as his videos are concerned, you must be knowing it already (Maaloom hai na?)
He left studies after completing his 12th, and struggled through his days with mumble rap, with videos like "Maal waali Aunty", which was deleted from his youtube channel. According to rap enthusiasts, it was only after his diss song meant for Raftaar, that his popularity grew manifold.
However, it was his original "Machayenge" which not only garnered a lot of views among the audience, but put him up in the rankings of commercial "independent" artists, as he claims to be.
Conclusion-
Evidently, one can make millions on YouTube. But it definitely requires hard work to stay consistent and relevant. The cancel culture today makes it difficult to sustain on social media platforms and hence we applaud all creators for their consistent effort.
Go ahead and check out the famous YouTubers that appeal to you! You might just be motivated to start your own channel and who knows? Maybe YOU are next to join this list! 🙂
YouTube comes to our rescue at times when we are bored out of our lives. YouTube stars and their audiences are sky-rocketing!
Who are the Top YouTubers in India 2021?

We present to you top 10 best YouTube stars whose channels you can turn to, when boredom comes knocking!
Also Read – Top 15 YouTube Channels in India