There's no better way to get in touch with Indian culture and values than a Bollywood movie.
Bollywood movies perfectly capture the essence of India. They are time capsules, perfectly capturing the Indian audience and what matters to them at a particular time. They are a looking glass into Indian society, a wellspring of Indian culture and stories of the perfectly ordinary lives of Indians.
To see the ordinary aspects of Indian way of living on the silver screen is a moment of pride that helps us reconnect with our country and its traditions. The most striking part is the storyline of movies that highlight the intricacies of Indian family system.
If you're feeling out of touch with your roots, here are ten movies that brilliantly remind us of the little treasures we enjoyed in our childhood and of the simple things that played a significant role in shaping our lives.
10 Bollywood Movies That Highlight Indian Culture
1. Masaan (2015)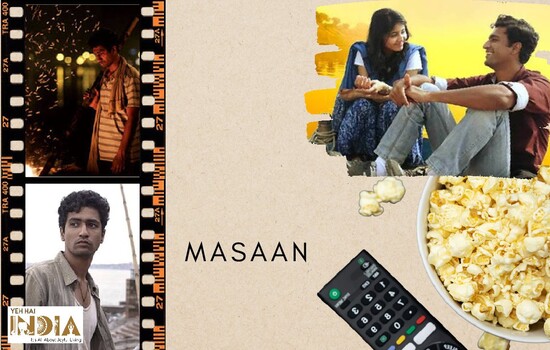 Masaan was the debut of two giants in contemporary Indian cinema: Vicky Kaushal and Neeraj Ghaywan. It follows the story of Devi Pathak (Richa Chadda) and Deepak Kumar (Vicky Kaushal) as they deal with the problems of love, ambition and redemption.
Deepak, a Dom by caste, falls in love with an upper-caste girl and must confront the issue of casteism whereas Devi refuses to be cowed even as she is being shamed and blackmailed by the Police Inspectors of her town.
The story is set in the 5,000-year-old city of Varanasi, a place of rich history and culture that is dealing with the trials and tribulations of caste and corruption even as its youth yearns to live better and happier lives.
Recommended Story – All About Ayurveda in Indian Culture
2. Chak De! India (2007)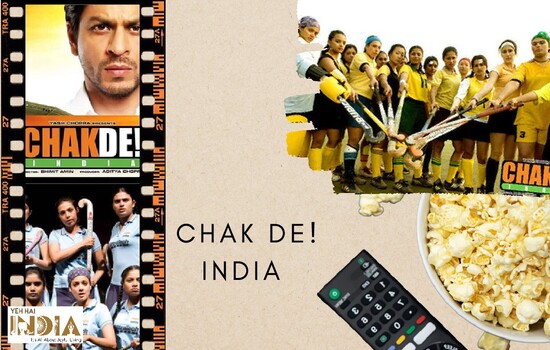 Chak De! India is the story of Indian women's struggle as a hockey team and the obstacles they face on their path to victory. The film captures the essence of India in many ways. The story is centred around hockey, India's national game, and is infused with the love and devotion that India holds for sports.
However, it does not shy away from the more prejudiced sides of India either, it deals with the issues that such immense diversity can create while also acknowledging how beautiful the oneness that emerges out of such diversity can be.
The supporting cast gets their own moments to shine within the screenplay and represent their regional identity.
3. Jodha Akbar (2008)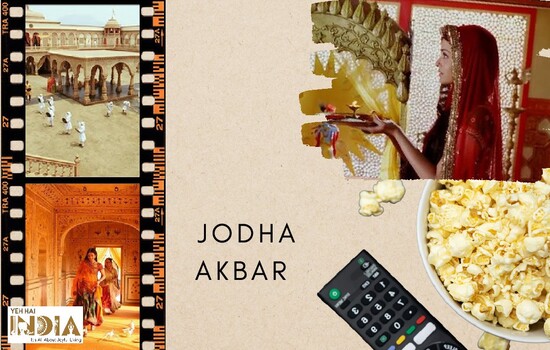 Jodha Akbar is the story of Emperor Akbar and Jodha Bai's marriage alliance. Although mistrust and misunderstanding reign in the early days of their marriage, over the course of the movie they come together to portray one of the sweetest displays of love in Indian cinema.
Simply put, Jodha Akbar is an epic. From the opulent 16th century setting to the story rooted in history, Jodha Akbar is deeply enshrined in and reflective of Indian culture.
It is a story of love, religion and tolerance set in a glittery royal setting that is impossible to tear your eyes away from, a story that reveals a hidden truth: how having a deep respect for every living thing can radically change the world.
4. Swades (2004)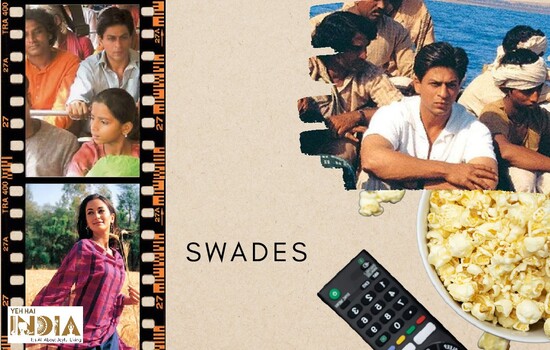 In Swades, Mohan Bhargava, an extremely successful NRI, returns home to inquire after the well-being of his old nanny only to discover the plight of the rural citizens in the town of Charanpur and fall in love with them and his motherland.
It is a purely Indian story of excellence, ambition and a deep yearning for home. It portrays India's rural life with utmost sweetness, sympathy and hope.
It is a story that sees Mohan confront the rampant poverty, casteism, illiteracy and lack of development prevalent in rural areas even today and yet, the portrayal is filled with love and respect. Swades is a movie that represents the very heart of India.
5. Rang De Basanti (2005)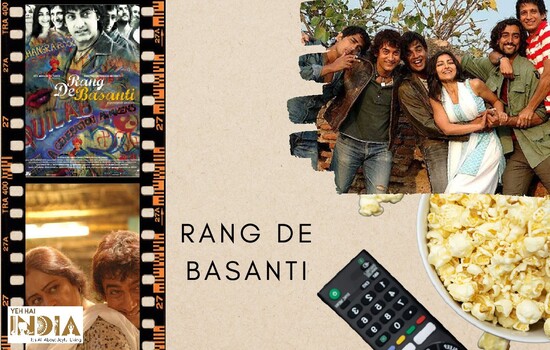 Rang De Basanti follows five young students as they play the roles of India's revolutionary fighters in a documentary while slowly awakening to the horror that surrounds them in the present day.
The film is a sound reminder of India's glorious and painful past and how much honour and devotion our martyred freedom fighters are owed but it does not shy away from showing how joy and acceptance permeate the Indian air.
The dance numbers are vivid and colourful, and friendships are made fast and kept to the last breath. The movie is a celebration of Indianness at its purest level even as it condemns the corruption in our systems.
6. Bajirao Mastani (2015)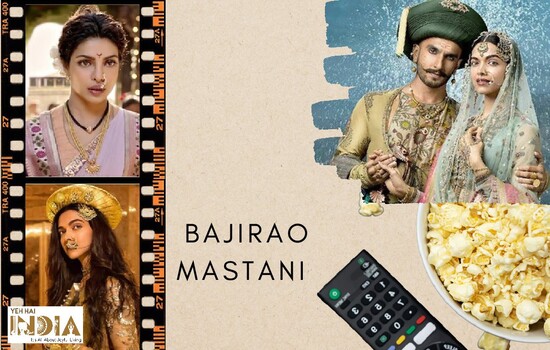 Bajirao Mastani narrates the story of Maratha Peshwa Bajirao and his second wife Mastani in what is almost a clear foil to the aforementioned Jodha Akbar.
It is the story of their unstoppable love and insurmountable spirits but it is also a looking glass into the warrior culture that prevailed in the early 18th century. It is a story of Bajirao's political battles, courtroom matters and conquests.
The movie provides a glimpse into the courting rituals of the Rajputs and the Marathas as well as other social politics that governed the time while emphasising how love triumphs over everything else.
Recommended Story – Yoga & Indian Culture
7. Hindi Medium (2017)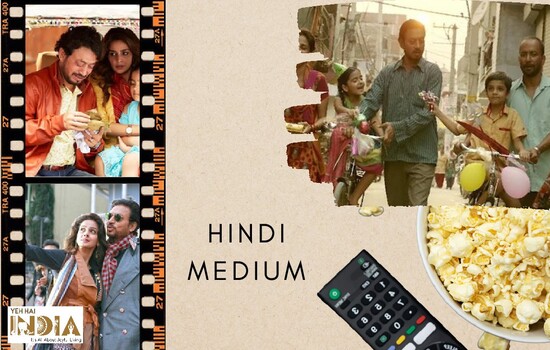 Hindi Medium is the story of a couple's struggle to get their daughter into a prestigious English medium school. It reveals the elitism and classism that plagues India even as the protagonists sweetly hope to one day give their daughter a better life than the one they have.
It is also a discussion about life in multilingual India and how difficult it can be for those who do not speak English. It is a film about the lives of countless Indians working to give their children better lives than the ones they have.
It portrays the reality of India, a country where education matters above all else but is often difficult to attain.
8. Lagaan (2001)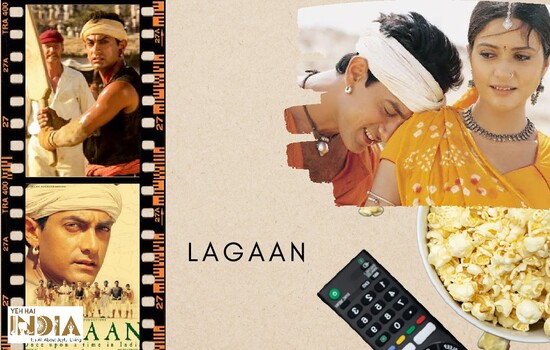 Lagaan follows a village in central India that is struggling to pay the high taxes imposed upon them by the British due to several years of drought.
The film's protagonists are challenged by a British Indian officer to a wager: if they can win a game of Cricket, then foreign and unknown, he will forgive their taxes. It is a film that discusses the issues of casteism, oppression, Hindu-Muslim unity, team spirit and nationalism beautifully.
It is also a film that shows the sheer power with which India assimilates and adopts new things, be it sports or other cultural markers, and makes them her own.
9. Haider (2014)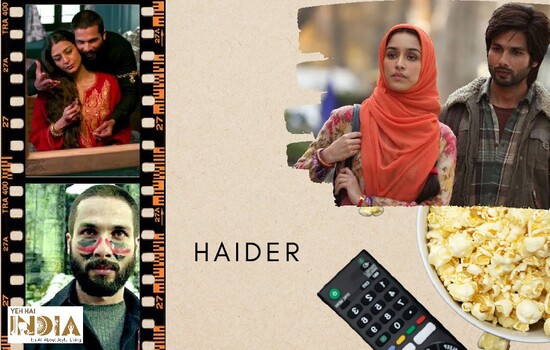 This is the most unique movie on this list as the story is not of indigenous origin. It is a modern day adaptation of Shakespeare's Hamlet and is set in Kashmir in 1995.
It is the story of Haider, a young student and poet, who returns to Kashmir to investigate his father's disappearance and gets tugged into the political turmoil that the state was embroiled in at the time.
Besides the stunning vistas of Kashmir and a story of a significant event in Indian history, it is also a delightful contrast to the original story while following the same story and reflective of Indian culture.
10. Amar Akbar Anthony (1977)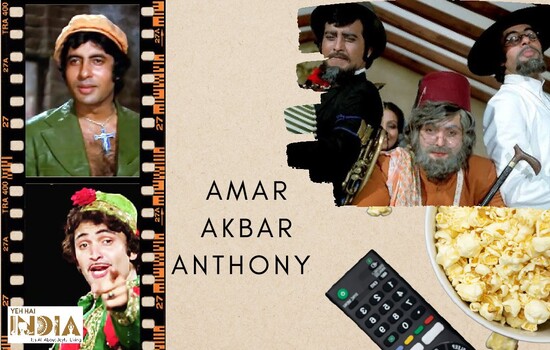 Amar Akbar Anthony refers to three brothers separated at birth and raised by different families with different faiths: Hinduism, Islam and Christianity, respectively. It is a more than a comedic movie about them finding their way back to each other.
It is a metaphor for India's citizens, who have different faiths and different families but are part of a single family.
The movie urges us to make peace with each other and to find our ways to each other past hatred and prejudice just as the movie's protagonists do. It is also a iconic movie in Indian cinema's history and quoted often.
We hope that this guide to Bollywood movies provides a unique view of Indian culture, helps you discover more about our country and inspires you to seek out many more movies depicting the very soul of India.
Let these timeless classics be a source of inspiration in your day-to-day living.
Also Read – Must Watch Top Under-rated Bollywood Movies