Maharashtrian cuisine maintains a dignified presence mainly due to its diverse set of flavours and ingredients sourced from different parts of India.
India is indeed a country of diverse cultures. From several states with several languages, systems, food, art, etc. none of it goes unnoticed and is recognized in every place throughout the country.
Maharashtra is a popular state of India and the people in Maharashtra are extremely proud of their culture especially their food. It is a state with two busy cities, Mumbai and Pune along with Nagpur, Lonavala, etc. All of these cities have so much influences to Maharashtrian cuisine that even thinking about the dishes makes you crave for them. Spices are the main focus when it comes to Maharashtrian food.
Vadapav, Pav Bhaji, etc. You'll get all sorts of versions of these on the streets or in restaurants ranging from mild to the spiciest and that is the beauty of these dishes. So if you're ever in town, definitely try these dishes given below and make your trip memorable.
10 Best Maharashtrian Dishes You Need To Give A Try:
1. Kothimbir Vadi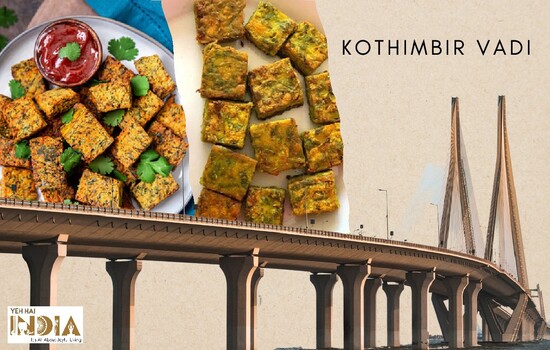 Kothimbir Vadi is a delightful evening snack introduced by the Zhanzhanit Maharashtrian Culture. In the Marathi language, 'Kothimbir' stands for Coriander and 'Vadi' means wedges.
This savoury snack is basically cubes made of coriander, gram flour, peanuts, sesame seeds and some robust spices. Amazing crispy fritters to go with your tea and a healthy alternative to snack on.
2. Vada Pav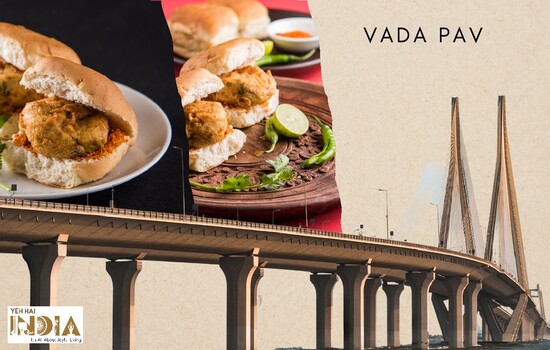 This staple is the heart of Maharashtra. From the streets of Mumbai to almost every city in the state, Vada pav is the most popular and filling snack out there. A dish that is extraordinary, with flavours that are so relishing and so addicting that after eating one you'd be asking for more.
The stuffing is made of mashed potatoes, green chillies and garlic and is usually fried in a batter made of gram flour. Served with two or three different chutneys spread on the either sides of the pav (bun) and vada in the middle.
Usually, vada pav is also eaten with seasoned green chillies to amp up the spice and is also a great accompaniment to a hot chai from the tapri. 
Recommended Story – Famous Street Food of Mumbai
3. Misal Pav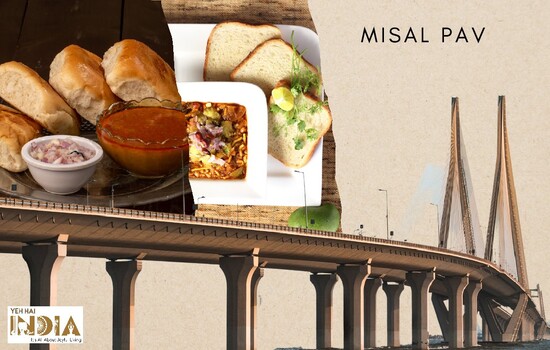 Misal quite literally means 'Mixture'. Misal Pav is a famous and beloved breakfast recipe in Maharashtra. It is a sprouts curry garnished with coriander, onion, lemon juice and topped with farsaan and served with Pav (bun).
This dish is so flavorful and so exquisite, even if you think about it for a second after eating you'd be salivating. There are many variations to Misal like Kolhapuri Misal, Puneri Misal, etc.
4. Malvani Vatana Usal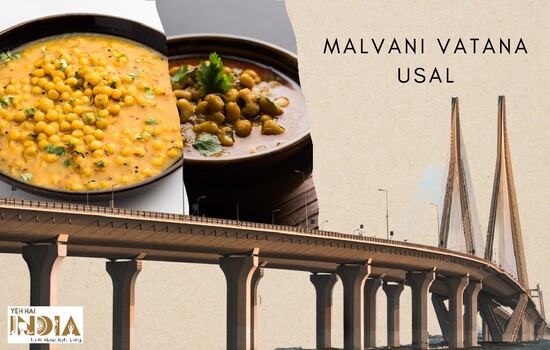 Malvani Vatana Usal is a curry made of dried peas and a strong flavor of spices. It is a traditional Maharashtrian dish popular for its aroma and the unique flavor.
The addition of ginger, some coconut, garlic and more spices enhance and give this dish a whole different level. Best eaten with bhakris made of rice flour and steamed rice.
5. Masoor Chi Amti
Masoor chi Amti is an extremely nutritious whole red lentil curry made with some amazing spices and tastes heavenly when added whole ginger and garlic in it. Sometimes having the same yellow dal can get you bored and less excited when it comes to food.
During such times, making Masoor chi Amti as an alternative would make you feel so excited and would also be an excellent treat for your taste buds. Masoor chi Amti is a great companion to steamed rice as the curry is so flavorful, spicy and devouring.
6. Bharli Vangi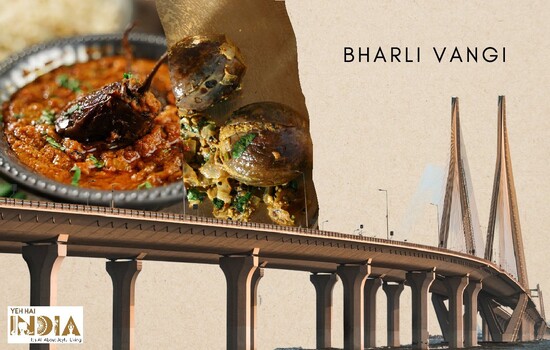 Bharli Vangi is an authentic Maharashtrian curry that is full of spices and is a great combination when eaten with bhakris. Bharli Vangi typically means stuffed brinjal.
The brinjals are stuffed with spices consisting of regular spices, goda masala and crushed peanuts. It is a popular dish also included in the menus of weddings and family functions in most of the households in Maharashtra.
7. Jhunka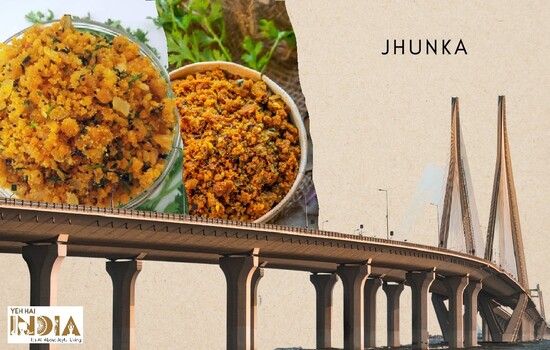 Jhunka is a traditional dish that is either made in a dry sabzi form or a curry made of besan or gram flour. It is very rich in aroma and tastes heavenly with bhakri and even rice to a certain extent.
Ginger, green chillies, garlic, onions and coriander are the main spices that bring out this dish and make it so tempting.
8. Masale Bhat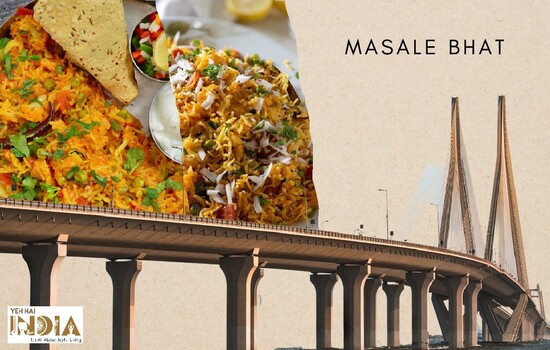 As the name suggests, this dish is to do with rice. Masale bhat is a typical Maharashtrian version of pulav or biryani.
Spices like Goda Masala and more are combined with vegetables and rice finally garnished with coconut and coriander. The addition of cashews in it make it even more delectable.
9. Shrikhand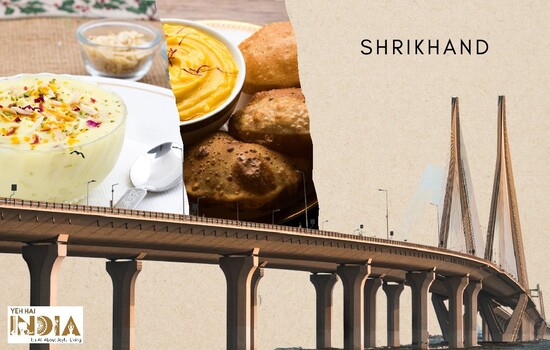 Shrikhand is the perfect summer sweet recipe to hog on during lunch. Made of very few minimal ingredients like sweetened yoghurt, dry fruits or made with even fruits, this is a lovely dessert which can be had even with main course to give your taste buds a contrasting treat.
Shrikhand and Puri is a typical combination eaten during occasions and family gatherings in Maharashtrian households.
10. Puran Poli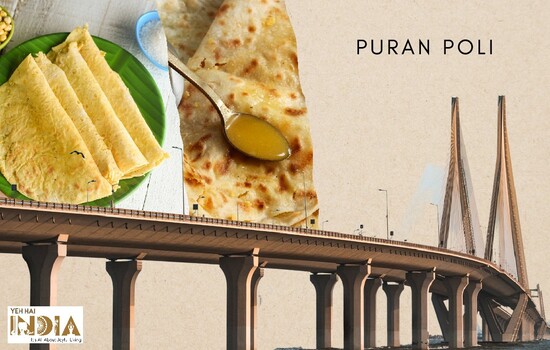 Puran Poli is a festive Maharashtrian delicacy made on the occasions of Gudi padwa or weddings, etc. No Maharashtrian festival is complete without this amazing sweet scrumptious poli.
The Puran which is the stuffing of the poli is usually made of cooked chana dal that tastes heavenly with a pinch of cardamom and combined with the dough to make the polis.
Poli in Marathi means Roti. Puran Poli can either be enjoyed with some heated up ghee or some milk when poured on top.
These famous dishes from Maharashtra are sure to entice you to learn about the culinary secrets of this diverse land.
Also Read – Indian Street Food List to Die For