Sustainable livelihood has been imbibed across all walks of life and can now be found in Ayurveda, Natural sciences, yoga, clothing, accessories, and many other fields. This type of lifestyle not only benefits humanity's symbiotic relationship with the earth's natural ecology but also benefits individual health and well-being.

This concept of sustainability is no more limited to medicine or preventive health care, but now can also be seen in food products, beauty care, clothing, and fashion. By incorporating factors of ecological integrity and eco-development, several start-ups and brands have come into the vogue and are becoming popular among the global masses.
'The Hemp' plant is one such thing that is receiving wide popularity in recent times. Available for both industrial and medicinal use, hemp is a botanical class of the cannabis sativa plant and has multifaceted health benefits to offer.
Here are the 10 best Hemp startups in India that offer hemp food products, medicine, and clothing.
1. Ananta Hemp Works, New Delhi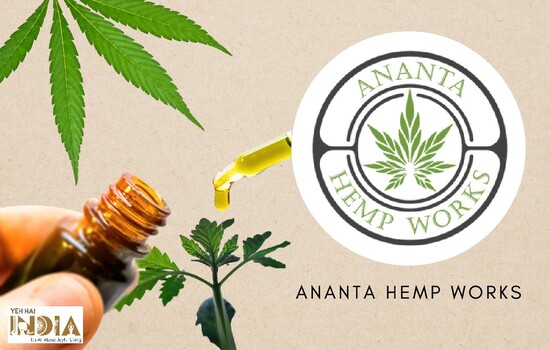 Ananta Hemp Works is a hemp-based wellness and nutrition startup aspiring to be an industry leader in providing a variety of hemp-infused products to its customers. With its holistic vision, structured approach, and capable leadership, Ananta Hemp Works is poised to revolutionize the hemp industry.
The company offers a range of hemp products by segmenting them into three distinct categories.
Hemp Nutrition: Hemp Hearts and seeds, Hemp seed powder, Hemp seed cold-pressed oils.
These products are nutrition-rich and are great substitutes for proteins, essential fatty acids, and other nutritional benefits that are found in milk and dairy products.
Hemp Wellness: These products are developed for those who are willing to live a sustainable and conscious lifestyle. These include oils and oral consumption powders and tablets that are made using Ayurvedic ingredients and hemp leaves. There is a range of products for pain relief, sleep inducement, stress relief, skin protection, and cramp relief.
The company is well known for its wellness product – Vijaya Leaf Extract Oil which has a high potential for pain relief, reducing inflammation, easing arthritis, reducing swelling, and lubricating skin and joints besides having many other benefits.
Hemp Personal Care: Made out of natural ingredients with hemp as an essential component, personal care products of Ananta include plant-based formulations like face serum, Tea Neem Facewash, coconut and avocado soap bars, hemp and vanilla body butter, among others.
Recommended Story – Advait Living- A women led startup in sustainable agriculture
2. Health Horizons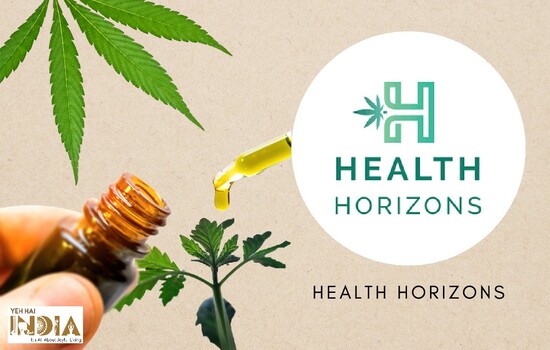 Health Horizons is a Zero-Waste, Carbon-Negative start-up that pioneers in the domestic hemp industry. The company has grown significantly in recent years and supplies wholesalers as well as emerging edible hemp brands.
The company is well-known for assisting emerging hemp enterprises with marketing, and sales and for offering complete manufacturing and packaging solutions.
Health Horizons is primarily a Delhi-based Sativa shop that also operates online through its website. It sells organic hemp products like hemp oil, body creams, and shampoos.
With the goal to make ecological and natural hemp products widely available in the mainstream consumer market, the company engages in promotion and awareness of hemp benefits and also product development for emerging and aspiring start-ups.
The company has ayurvedic blends, nutrition products, personal health care products, and skin care products in a variety of ranges. Hemp hearts and Hemp powder are widely known for their sales at Health Horizons.
3. Bombay Hemp Company Private Ltd. – BOHECO
BOHECO is a well-known Indian hemp company that is backed by the TATA group and has made a name for itself as a sustainable champion. With the tagline 'Educate. Cultivate. Motivate,' the brand has transformed the nearly nine-thousand-year-old marvel plant, Cannabis from the Himalayan region, into a sustainable powerhouse.
In every way, the company embodies the phrase "farm to table." BOHECO assists local farmers in crop cultivation by providing optimal cultivation techniques and seeds. The company offers an amazing range of nutrition and health products, as well as some amazing finds from their hemp textiles and fabric lab.
The company not only offers a wide range of hemp products like hemp medicines, nutrition products, ayurvedic blends, and hemp-based recipes but also conducts research, cultivation, manufacturing, processing, trading, wholesaling, innovating, and promoting industrial hemp.
4. Greemjams, Visakhapatnam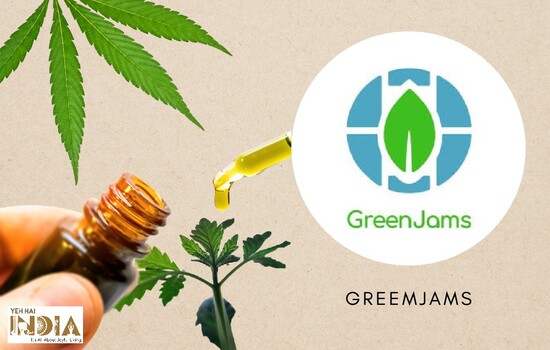 GreenJams is without a doubt the most unique company on our list, thanks to its concept of doing business in a way that benefits the environment. GreenJams created "Hempcrete," which is hemp concrete, as part of its Green Building initiative in collaboration with The Hemp Movement.
Hemp is essentially a lightweight textile that offers energy efficiency and thermal comfort, aside from the natural advantages it brings to the body. GreenJams has been effortlessly pushing its goods ahead to make them widely popular for the last two years and is easily known as the face that transformed the economy's building business.
5. Satliva, Bangalore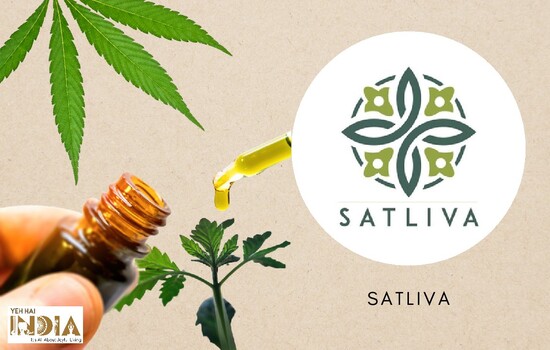 Satliva is a Bangalore-based hemp company that primarily offers bath products and products for hair and skin. The start-up is well known for its raw materials sourced from the foothills of the Himalayas which brings you the finest chemical-free hemp-based products.
The start-up specialises in combining hemp seeds with other essential seeds through cold pressing and combines a fantastic range of skin and hair care products.
The company's motto is "Nature is the best Nurture," and they hope to bring sustainability into every home.
6. Namrata Hemp Company – Bangalore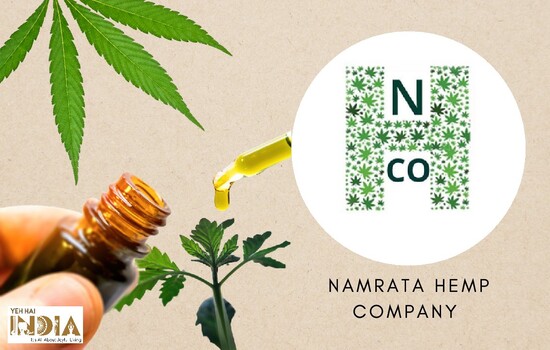 Founded in 2016 by Bangalore-based Harshavardhan Srirupa and Namrata Srirupa, the Namrata Hemp Company (NHempCo) is one of the most prominent promoters of hemp awareness and advocacy in southern India. The company closely works with the state governments to create a hemp sourcing platform for small and large-scale companies that manufacture different hemp-based products.
The platform is intended to make doing business easier for organizations that use hemp as a base for their fabric, construction, auto-components, wellness, and food products.
The company primarily is divided into 3 components:
Hemp Foods: Chocolates, oil, flour, protein bars, and other ayurvedic blends
Hemp Textiles: Raw hemp fibre, garments, hemp yarn, and other accessories
Hemp plastics: Hemp plastic bags, hemp fiberglass, hemp bottles, etc.
7. Vedi Herbals, Bhubaneshwar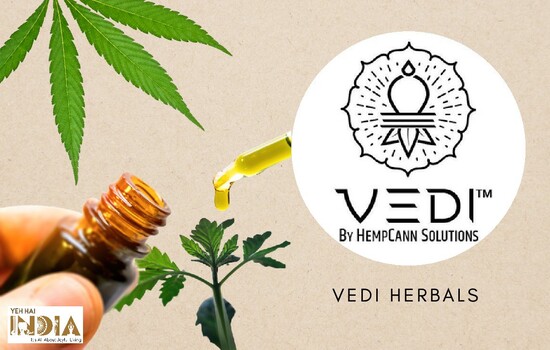 Vedi is a Bhubaneshwar-based hemp startup that makes its products by combining hemp with Ayurveda. It supports the collaboration of hemp and Ayurveda to conceptualize, innovate, and develop its products. Vedi is built with an intention to use Hemp to investigate and expand on India's Ayurvedic foundation.
The company develops Ayurvedic and vegetarian medicines from the highest quality Cannabis sourced from around the world including the foothills of the Himalayas. Vedi's medicines are healthy, sustainable, and safe to use.
Vedi also has a medical wellness center that advises its consumers on the best course of action for a varied number of problems through the integration of Ayurveda with hemp. The company also offers preventive health care products, oils, extraction oils for better sleep or pain relief, liquid shower gels and soap bars, and sex products among others.
Recommended Story – Eco-Friendly Kitchenware: Checkout these Startups
8. Terraphilic, Gurugram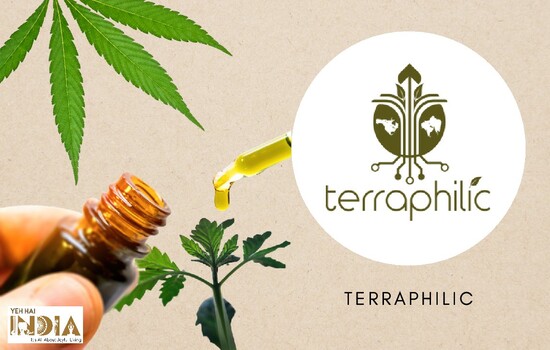 Terraphilic is known to be the first-ever licensed Hemp cultivation company in India. Founded in 2019 by Aurick Sengupta, Shubham Saurabh, and Gaurav Ladwal, the startup operates from its two-acre farm in Uttarakhand.
The company is known for wholesaling hemp plants directly to the processing companies that extract oils and package hemp seeds, hearts, and flours under their labels, and the plant is cultivated organically and handpicked by its farmers.
Their seeds are fully compliant with global hemp classifications and are accompanied by Euro phytosanitary certificates.
Terraphilic conducts research and development of new food, body care, fabric yarn, paper pulp, and a variety of other industrial products and raw materials for various industries and consumer markets.
9. India Hemp Organics, Bangalore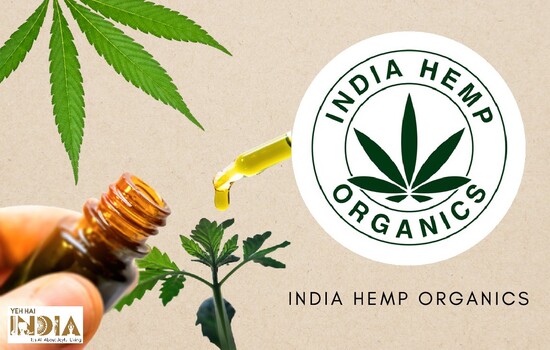 Started in 2016 by avid trekkers and college mates Rohit Kamath and Loveena Sirohi, India Hemp Organics is the brainchild of ideas that were generated in the foothills of the Himalayas for over three months.
The duo sat with hemp farmers in Uttarakhand and claim that hemp plants can be used to create over 25,000 different varieties of sustainable products.
The company offers hemp-based medicines, health care products, personal and skin care products along with food in the nutrition space. The company's products are primarily divided into three segments.
Cannablis Wellness: Oral pain relief, stress buster, sleep well, and body balances oils and medicines that are leaf extracts of hemp.
Hemp Nutrition: Hemp Hearts, Hemp seeds, and Hemp protein powder
Skin Health (Topical): Skin care moisturiser and Arthritis relief.
10. Hemp Republic, Hyderabad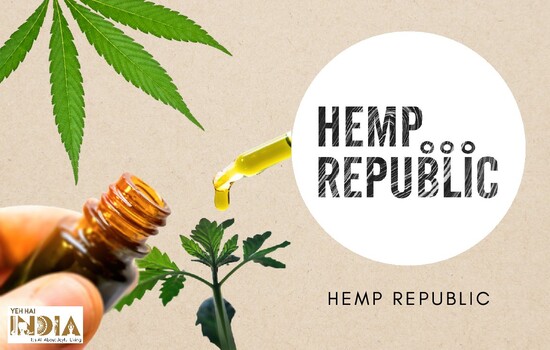 The Hemp Republic is a Hyderabad-based hemp start-up that envisions a sustainable future in which humans develop a more symbiotic relationship with nature. The company incorporates hemp for a versatile number of uses and believes that hemp is on rising and so is the company!
The company offers nutrition, wellness, fabric, seeds, yarn, paper, and CBD oil. It also works in partnership with many other hemp companies in the market including BOHECO.
The company's products include:
Nutrition: hemp hearts, hemp protein powder, raw hemp pulled powder, shelled hemp seeds
Wellness: Natural bathing soap bars, shampoos, face wash, lip balms, beauty oils.
Fabrics: Blended and knitted fabrics, organic hemp-based cotton, hemp-blended spandex, wool, and woven fabrics.
Hemp apparel: For men, women, and children including T-shirts, shirts, skirts, party wear, crop tops, Lenin, jumpsuits, shorts, underwear, and kurtas among others.
Hemp paper: includes books, papers, manuals and diaries, min-hand books, etc.
Conclusion

Hemp is one of the rarest plant-based nutritious sources that not only has versatile uses across multiple industries but also has a myriad of health benefits for those who incorporate it into their lives. As we move away from our days of the pandemic, starting to incorporate hemp for nutrition, wellness, beauty, and fashion is a good way to start leading a sustainable, healthy, and conscious lifestyle.
Also Read – Top Startup In Organic Food Business In India