Fabriclore, a Jaipur based start up is an emerging e-commerce business that aims to reinvent handlooms, crafts and offers a range of curated traditionally crafted modern and contemporary fabrics at a reasonable price range.
The name Fabriclore means traditional knowledge of fabrics. The team has used the word "lore", meaning traditional knowledge and aligned it with the word fabric giving their aim a fitting name of establishment.
Craft, handicrafts and handlooms have a history that is centuries old in India. Indian communities have carried forward the legacy, tradition and skill-set of handicrafts making it part of the rich Indian heritage. Nevertheless, rapid industrialization has set several setbacks to these communities ranging from competition to prices.
The business has bootstrapped its resources for more than 2 years and has gone from 100 orders a month to 4000 orders. Furthermore, the business is helping rural artisans reach out to a customer base via an e-commerce portal.
Recommended Story – Ajrakh – Craft Created in Harmony with the Nature
Fabriclore – The Mission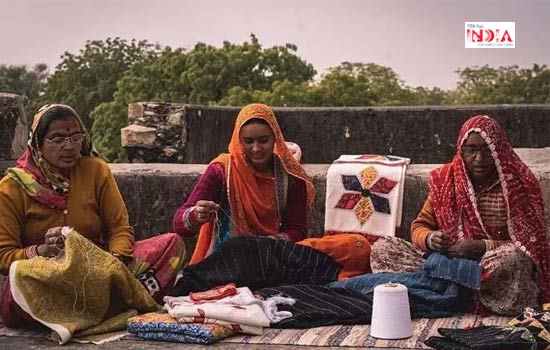 The company strives to bring back the tradition of people buying the fabric made by independent artisans across India and engaging local designers and boutiques to get them stitched locally. By ensuring sustainable income for over 500 artisans across India, the company successfully promoted crafts and also helped these crafts modernize to create next generation of art and artisans.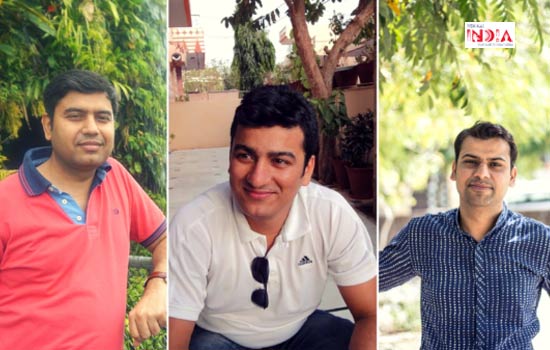 Conceived and initiated in the year 2016, the company was founded and built by Mr. Anupam Arya, Mr. Sandeep Kumar and Mr. Vijay Sharma – all natives of Rajasthan who set up the establishment with an aim to not only to sell fabrics and empower artisans but also educate people on crafts and fabrics available across India.
Customization is key
The fashion trajectory over the past 10 years, as Mr. Anupam points out, has navigated through three different phases. One where people extensively relied on neighbourhood darzi to get something stitched, followed by e-commerce and now to an era of customization.
An era of customization in which nations are extensively experimenting with boho fusion designs and have realized the importance of fabric. Fabriclore aims to become a pioneer in the reinvention of handloom crafts and wants to narrate the story of fabrics to rest of the world.
Recommended Story – Sutrakaar Creations – More than just writing on paper!
Challenge accepted!
The industry is not without challenges, but Fabriclore is doing a FAB job on addressing each issue, one at a time!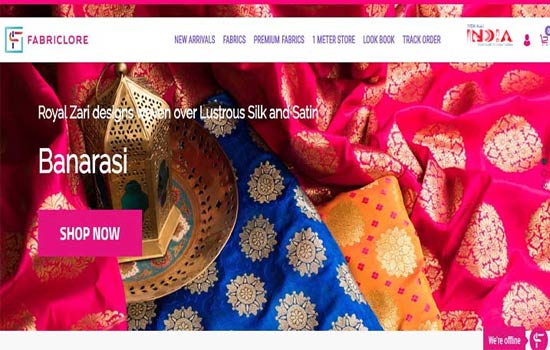 Authentic handlooms and crafts are often not affordable to daily consumers. Many cotton and silk varieties are highly expensive to produce and customers often chose cheaper fabrics produced by power looms. To address this demand gaps, Fabriclore offers Indian handloom and contemporary fabrics on a single e-commerce platform and follows a hybrid business model with marketplace and retail.
Apart from collecting and exhibiting fabrics from artisans and manufacturers across India, Fabriclore also gets fabrics customized and designed including those that are specific to geographies or are rare to find on both online and offline mediums.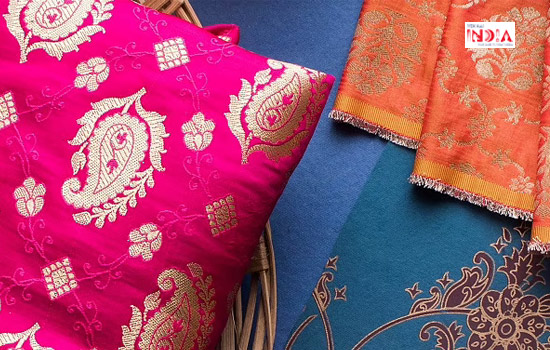 Mr. Anupam believes that the company's strength lies in understanding fabrics, the intricacies of its weaving, modern production techniques and integrating with the aim to empower artisans and communities to enrich the age-old tradition.
A well deserved price
Although e-commerce in India has been growing with ample discounting offers, Fabriclore claims that it does not believe in leveraging customers by simply offering them their products at discounted prices. The company builds long lasting relationships with each customer and engage with them constantly with innovative offers.
The customer care representatives of the company get in touch with each customer to ascertain their preferences and take a note of what they plan to make from the fabrics. Through these practices and mechanisms, the company has now developed around 30,000 customers and as the founders claim, the number of customers is increasing by around 2000 every month.
What lies ahead?
Fabriclore has no plans to open offline stores but they hope to tap the international markets with high end sales. Through this course, the company aims to integrate artisans and in-house designers to produce innovate designs and also control the quality.
The company aims to initially target Middle East, European countries, United States and Canada markets and expand team in each functional area.
Do your bit, here's your chance!
In the Indian economy, the textile industry accounts up to 20 percent of industrial production in which about 15 million are employed.
As increased awareness, innovation and design have become intrinsic to the sectoral growth, Fabriclore is counting on these dynamics to save and carry forward the tradition by telling the stories of their fabrics!
Fabriclore is also counting on us, do your bit- check them out here https://fabriclore.com/
We promise you won't be disappointed!
Also Read – Fabric Monde – Your one stop shop for fabrics