Tamil Nadu is one of the most beautiful and culturally significant states of India.
The state is known for its magnificent architecture which is often portrayed in the temples, the delicious spicy food, and marvelous classical dance and Carnatic music.
It has many famous and ancient cities of India with a cultural history spanning for thousands of years. It went through several historical and cultural changes which immensely impacted its culture.
Even after modernization, Tamil Nadu has been able to hold onto its tradition mainly through its art and culture.
People here highly value their tradition and this can be seen in their lifestyle choices and the several markets in the cities which are overflowing with beautiful traditional products.
Recommended Story – Best Places For Street Shopping In Mumbai
So, let's take a look at the most amazing things that you cannot miss out while shopping in Tamil Nadu.
1. Tanjore Paintings: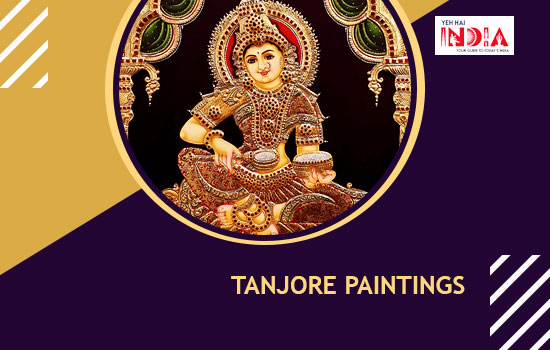 The Tanjore paintings are very famous in Tamil Nadu, especially in Chennai, where these paintings originated.
A picture says a thousand words and same goes for these magnificent paintings which represent the religious beliefs, folk tales, history and culture of Tamil Nadu.
Each of these paintings tells a story and you are going to be spoiled for choice while selecting one because all of them have a unique charm. You should admire the talent of the artist when you are looking at the beautiful art.
You can find some of the best collections in Chennai, in T-Nagar at Murugan Art Gallery, Vinayaka Tanjore Arts in Balaji Nagar and Balaji Tanjore Art Gallery near T-Nagar.
2. Silk Saree: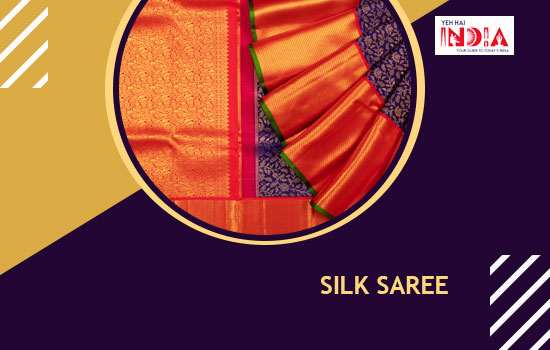 A saree brings out the best of an Indian woman's exceptional beauty.
Tamil Nadu produces authentic traditional silk sarees in a vast range of colours and designs.
Kanchipuram sarees are especially famous all over India for its intricate designs made with zari and golden thread. You are simply going to fall in love with the vibrant glamour these carry.
Sarees are available in all shops across the different cities in Tamil Nadu. Some of the famous shops in Chennai include Sarangi in Nungambakkam, RMKV Silks in T-Nagar, and Tulsi Silks in Mylapore.
3. Arte-facts and Statues: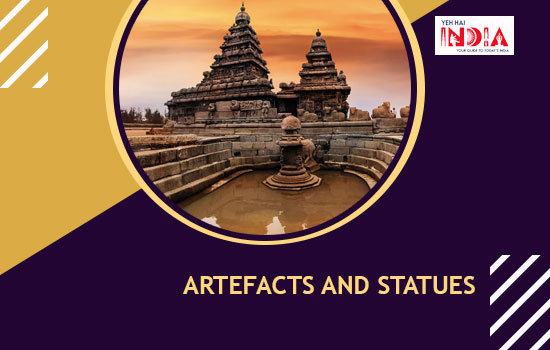 Mahabalipuram is famous for its scenic beauty of exquisite holy Hindu temples and beaches. Visit this place during the sunset and you will surely fall in love with its otherworldly magnificence.
What makes it more special is the exclusive display of extravagant sculptures on the temple walls made by carving enormous stone structures.
You can buy such stone sculptures and statues in Mahabalipuram which are available in different sizes and represent different deities of Hindu, Buddhist, Jain and other religions.
Put one of these exquisite beauties in your home to inculcate a little bit of spirituality in your daily life.
4. Handicrafts: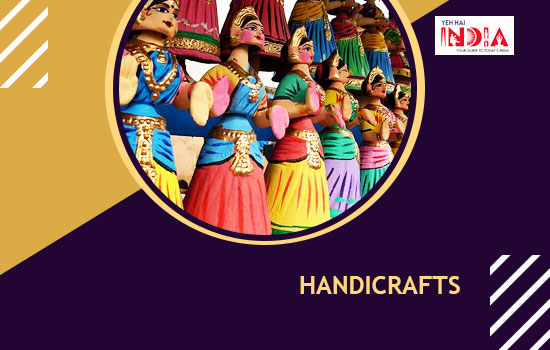 Tamil Nadu has some of the most talented artists who produce some of the best handmade products from different materials like bronze, brass and wood.
Jali woodcraft is one of the most famous wooden carvings available in Tamil Nadu and you can also get different types of statues that can add a pinch of art into your living room or bedroom.
The best place to buy handicraft is the Central Cottage Industries Emporium in Chennai, Mount Road, where you can find a wide variety of products from different local artists.
5. Mysore Pak Sweets: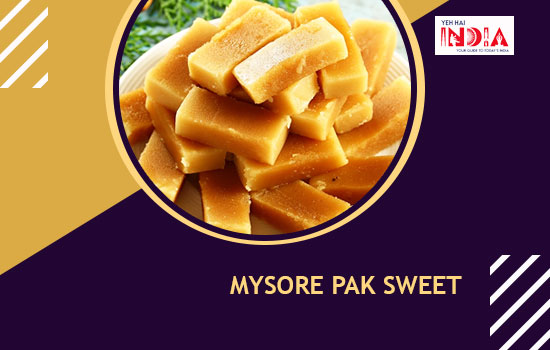 Tamil Nadu doesn't only have treats for the eyes but has got some exclusive treats for your taste buds.
The Mysore Pak is a delicious dessert made of ghee, sugar, ground floor and cardamom. It is a must have in Chennai because of its rich and buttery texture which melts in your mouth.
Though this sweet originated in Karnataka but some of the great authentic shops are also found in Chennai and that's why it is a must have food on your list.
Sweet shops in Nungambakkam, Velachery and Tambaram have some of the most delicious Mysore Pak in Tamil Nadu.
6. Electronic Gadgets from Ritchie Street: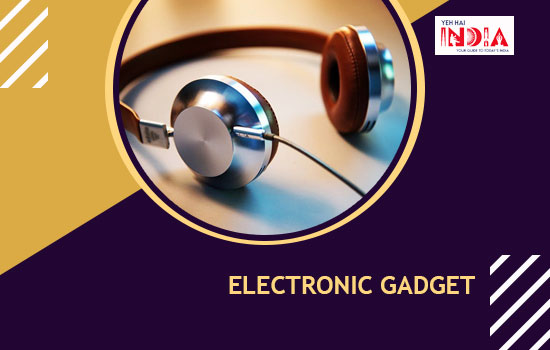 You cannot miss out on a gadget haul at Ritchie Street when you are in Tamil Nadu.
Richie street has some of the best collection of electronic gadgets that you can get at a shoestring budget.
There is a vast collection of electronic products ranging from simple products to really innovative stuff and thus is a must visit place for all the gadget freaks looking for some really cool and cheap gadgets.
You can get mobile phones, TV, laptops, LED lights and even spare parts like circuits, cables and capacitors for your DIY projects.
Recommended Story – Best Places in Delhi for Budget Shopping
7. Pottery: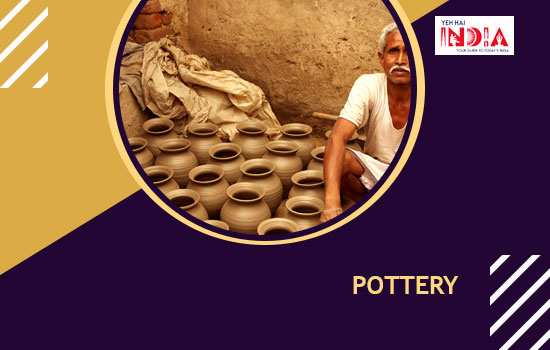 Tamil Nadu is known for its enormous collection of Terracotta products made by extremely talented individuals.
An ancient art giving Boho vibes, the Terracotta pots can also be used to store things including water which keeps it naturally cool due to the principle of vaporization. You can also use them as planters for your house plants.
8. Musical Instruments: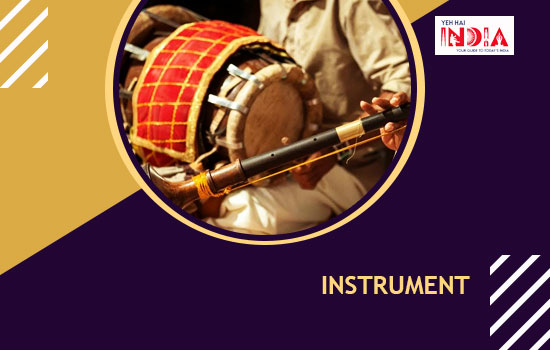 Making musical instruments is another one of the oldest craftsmanship in Tamil Nadu.
Tamil Nadu is known for its mystical Carnatic music which in turn gives rise to the art of making the best quality musical instruments – an old craft in the region.
The eminent city of musicians, Thanjavur, is the abode of the craft of making magnificent instruments. You can find traditional instruments that are crafted from natural materials like wood and produce the most melodious tunes.
9. Sandalwood Products: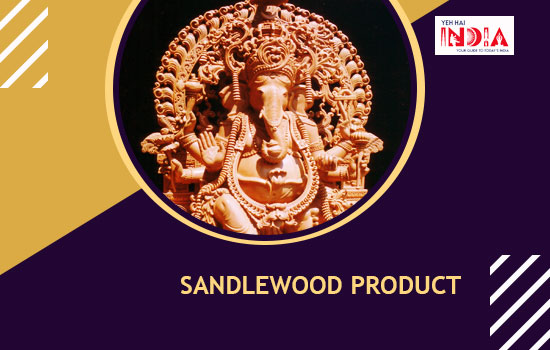 Sandalwood is very famous all over South India and Tamil Nadu has some of the best sandalwood products that are authentic with unique essence.
One important thing to remember is to always be aware of fake products and you can avoid such quackery by asking the local people who are aware about where genuine products are found.
10. Jewellery: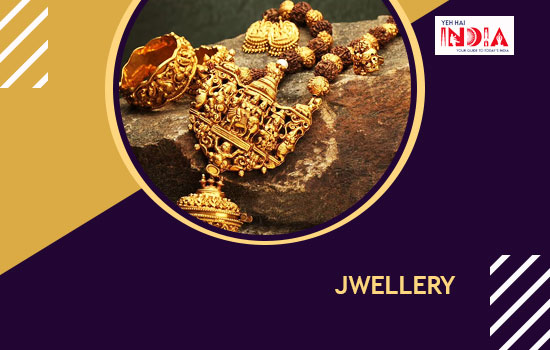 Tamil Nadu is well known for its exclusive collection of traditional gold jewellery in absolutely splendid traditional and classical designs which is going to look great with authentic Kanjivaram Sarees.
You can also go for the contemporary designs that give you an eminently modern yet magical feel.
Apart from gold, silver and diamond jewellery are also very famous in Tamil Nadu. The specialty of Tamil Nadu jewellery is in the intricate designs made on the jewelries which is a work of excellent craftsmanship.
Which one of these appeals you the most and is a must buy?
Let us know in the comments below!
Also Read – Best Online Shopping Websites in India