Some exceptionally talented folk singers from India who have revolutionized Indian folk music.
India is often referred to as a melting pot of cultures with many different cultures meeting, mixing and flourishing within its lands.
One important aspect of these cultures is music which has always been a part of Indian culture that is as inherent and important as the language, food or clothing and helps set one culture distinctly apart from others.
But this music that highlights our folk heritage would still not be able to melt our hearts and minds without some folk music stalwarts through whom this music reaches us. A few of them have been listed below.
10 Most Famous Folk Singers from India:
1. Rabbi Shergill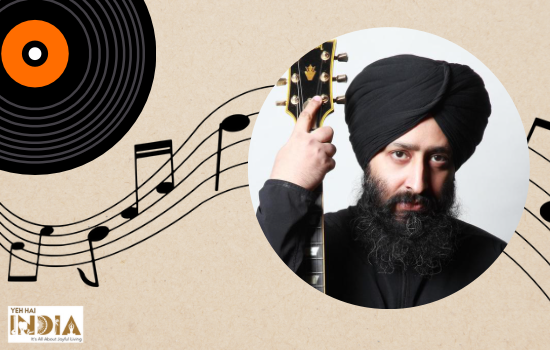 If you do not recognise Rabbi Shergill's name by itself, you surely will once it is attached to the overnight sensation and chart topper of 2005, Bullah ki Jaana.
His voice is unlike anyone's in the Indian music industry with a curious blend of Sufi folk and Western music.
He has been referred to as Punjab's true 'urban balladeer' His music can be described as rock, Punjabi, bani, sufi, and Western all at once.
He has also lent his voice in several Bollywood projects and is known for songs like 'Heer', 'Ishtihar' and 'Dilli'.
2. Nooran Sisters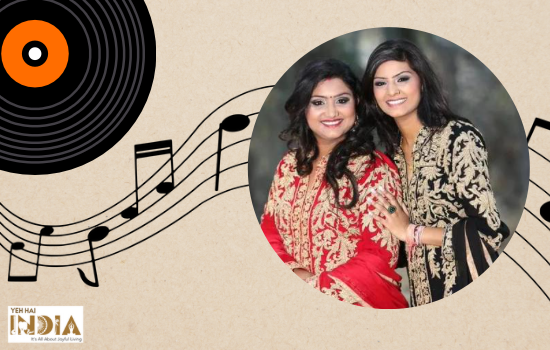 The Nooran Sisters refers to the duo Sultana Nooran and Jyoti Nooran who are devotional Sufi singers hailing from Hoshiarpur, Punjab.
They hail from a family of Sufi musicians and were trained by their father Ustad Gulshan Mir who often appears in concerts and performances with them.
They mainly perform for Sham Chaurasia gharana which is a style of classical music best known for its vocal duets.
The sisters rose to fame with their performance of  "Tung Tung" in 2012 which was featured in the Bollywood movie Singh is Bling and have since then gone on to give phenomenal performances in movies like Highway, Sultan, Dangal and so on.
Recommended Story – Top 20 Best Rappers in India ( 2022)
3. The Wadali Brothers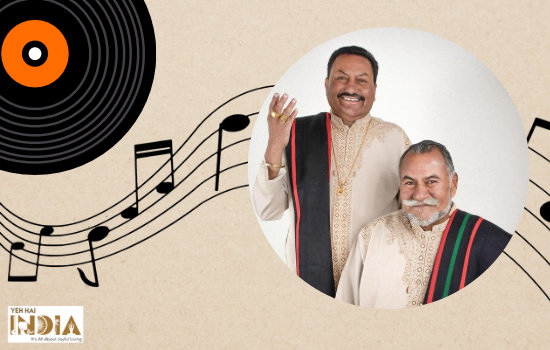 Another incredible sibling duo, the Wadali Brothers refers to Puranchand Wadali and Pyarelal Wadali. They are the fifth generation in a family of Sufi singers and worked in a variety of professions before taking up their family legacy.
They sing gurbani, ghazal, kafi and bhajans. They live from Guru ki Wadali in Punjab and teach music to devotees who promise to preserve it free of charge.
Their melodious voices have contributed to Bollywood movies such as Pinjar and Tanu Weds Manu. Unfortunately, India lost a giant in the musical field in 2018 when Pyarelal Wadali passed away in 2018.
4. Kalpana Patowary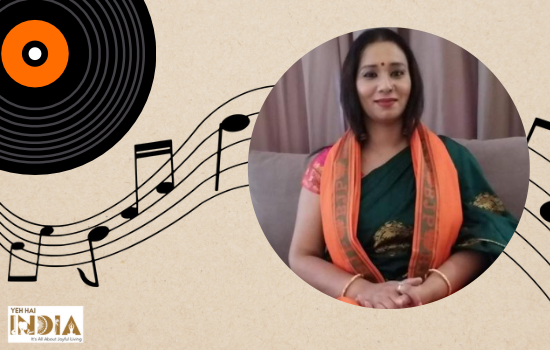 Born in the Barpeta district in Assam, Kalpana Patowary sings in nearly 30 languages. She was trained in Kamrupiya and Goalporiya music by her father and began publicly performing at the tender age of 4.
Bhojpuri music is her strong suit and she performs many forms of Bhojpuri folk music including Purvi, Sohar, Pachra, Vivah geet, Kajri, Chaita and Nautanki.
She was also the first woman to sing in the Chhaprahiya Purvi style. Her contribution to Indian folk music is immense and she has featured in many Bollywood and other films of Indian cinema.
5. Papon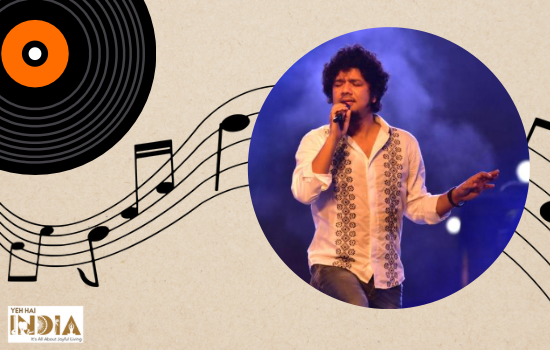 Papon is the lead singer and founder of the folk fusion band Papon and owner of the the East Indian Company but is known largely for his large contribution to Bollywood music in India.
His incredible journey to fame can be followed through the Red Bull documentary "Hometown Heroes".
Today, he is a household name and known for songs like 'Jiyen Kyun', 'Moh Moh Ke Dhaage' and 'Labon Ka Karobaar'.
He has also performed with various international artists on tours such as the Paleo Music festival in Switzerland.
Recommended Story – Top Memorable Ghazal Singers of India and their Memorable Songs
6. Ila Arun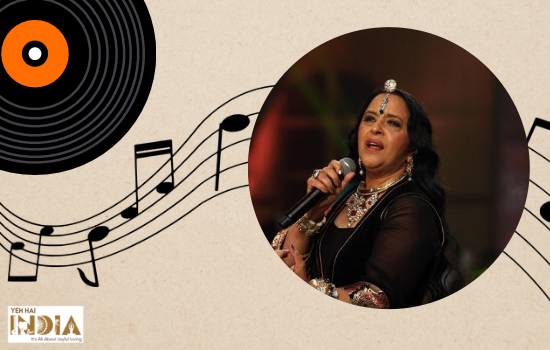 It is not possible to discuss the folk music legends of India without discussing Ila Arun.
Hailing from Jaipur, she has sung in numerous Indian languages including Hindi, Tamil and Telugu and is today, a household name due to a slew of hit songs in various industries.
She is also a prominent actress and TV personality. She has lent her unique, husky voice to many Indian records such as 'Ringa Ringa' from Slumdog Millionaire, Choli Ke Peeche Kya Hai? and Ghup Chup.
7. Raghu Dixit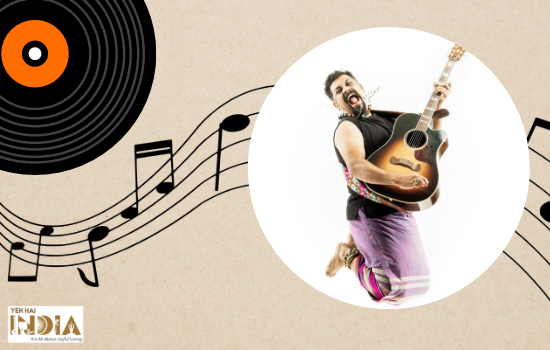 Raghu Dixit's music features an eclectic mix of Indian ethnic music and different styles of music from all around the world.
He is also the frontman for the Raghu Dixit Project which is a platform for artists of different genres and linguistic origins to come together and collaborate.
Dixit's eponymous debut album was launched by the music director duo Vishal and Shekhar and reached No. 1 on the iTunes World Charts in the UK. Some of his well known compositions include 'Mysore se aayi', 'Khidki' and 'Jag Changa'.
8. Malini Awasthi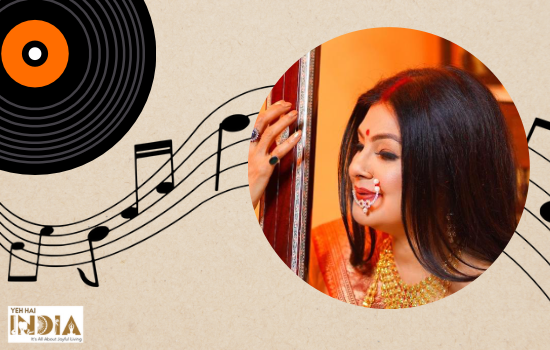 Malini Awasthi hails from Kannauj in Uttar Pradesh. She was a Ganda Bandh student of the classical singer Padma Vibhushan Girija Devi and sings in Hindi, Awadhi, Bundelkhandi, Bhojpuri and other Indian languages.
She was awarded the Padma Shri herself in 2016 and is a regular performer at the musical festival Jahan-e-Khusrau and performs at classical music festivals all around the world and in India, such as the Festival of India in Mauritius and more.
She has lent her beautiful voice to Bollywood movies such as Agent Vinod and Dum Laga Ke Haisha.
9. Mame Khan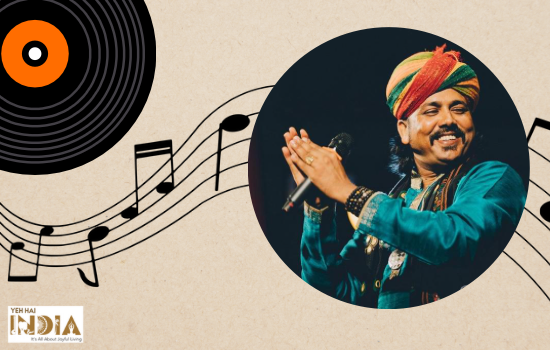 Mame Khan is another sensation from the small village of Satto in Jaisalmer. He belongs to the Manginyar community of Rajasthan and is part of the fifteenth generation of a musical family from the community.
He has been dubbed the 'Folk Star of Rajasthan' for his contribution to Rajasthani folk music. He has also been featured in various Bollywood movies such as Luck By Chance, I Am and No One Killed Jessica.
He has brought the music of Rajasthan's deserts to the big Bollywood screens and breathed new life into them. His debut album 'Mame Khan's Desert Sessions' came out in 2015.
10. Prahlad Singh Tipanya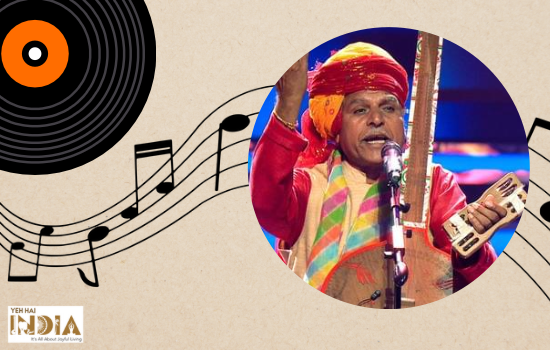 Prahlad Singh Tipanya is a folk singer hailing from Malwa in Madhya Pradesh.
He belongs to the Malwi Balai community and prominently sings Kabir Bhajans in the Malwi folk style, merging the singing of the Bhajans along with their explanations in a singular performance.
He has travelled and performed all over the world. He is often regarded as someone who is not only an artist but also an individual who promotes and spreads Kabir's messages all over the world.
The Sangeet Natak Academy Award, the Madhya Pradesh Ka Shikhar Samman and the Padma Shri are among his many accolades.
These incredibly talented folk musicians of India have contributed to the world wide presence of Indian folk music which is a significant step towards preserving our traditions and keeping our culture alive.
It is our duty to support and encourage these hard working singers from different corners of India's cultural hubs, not only to help them thrive in their chosen field but also for encouraging other young artists to come forward and keep these arts alive.
Listen to these famous folk singers to change your perspective on Indian folk music and learn the intricacies of folk culture thriving in different parts of India.
Also Read – Musical Maestros: Meet 10 Indian Classical Singers Of All Time