One of the greatest and oldest forms of art in the world, Indian classical music is singularly known for preserving Indian culture.
Indian classical music remains one of the best faculties to learn about Indian culture and its origins. From ancient times to the modern world of popular culture Indian classical music has influenced the hearts of millions.
Known by its two major traditions, Hindustani in north India and Carnatic in south India, Indian classical music is known to be one of the greatest expressions of art in every civilization of the world.
Today, we will explore some of the most prominent names who were proponents of this great art form that left an indelible impact in the field of music.
10 Best Indian Classical Singers of All Time:
1. M.S. Subbulakshmi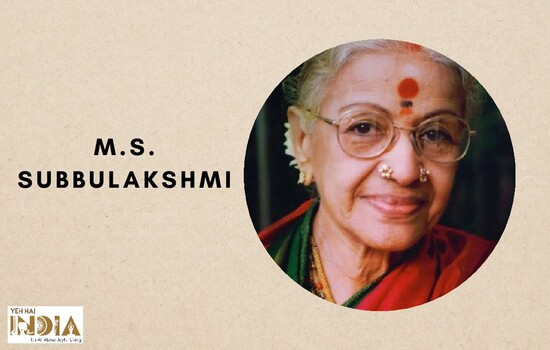 Madurai Shanmukhavadivu Subbulakshmi was one of the greatest and prominent Indian carnatic singers of all time.
She remains to be the greatest exponents of classical and semi-classical carnatic music and is known to have contributed in great lengths to Indian tradition and culture of carnatic art forms.
Born in Madurai, Tamilnadu, in 1916, Subbulakshmi had the rare privilege of being the first Indian musician ever to be awarded Bharat Ratna, India's highest civilian honor.
She was the first Indian musician to receive Ramon Magsaysay award besides being the first Indian to have ever performed at the United Nations General Assembly in 1966.
Born to famous veena player Shanmukavadiver Ammal and Subramania Iyer, her mother, belonging to the devdasi community, Subbhalakshmi grew up in an environment conducive to musical learning and is known to have first performed when she was 11 years old.
She trained in carnatic music under the tutelage of Semmangudi Srinivasa Iyer and Hindustani music under Pandit Narayanrao Vyas, and is known for her music and acting roles in Savithri (1941), Sakuntalai(1940) and Meera (1945).
Besides Bharat Ratna, she received Padma Bhushan in 1954, Sangeet Natak Akademi Award in 1956, Pandma Vibhushan in 1975 and Kalidas Samman in 1988.
Recommended Story – Top 10 Famous Indian Classical Musicians of all Times
2. Lata Mangeshkar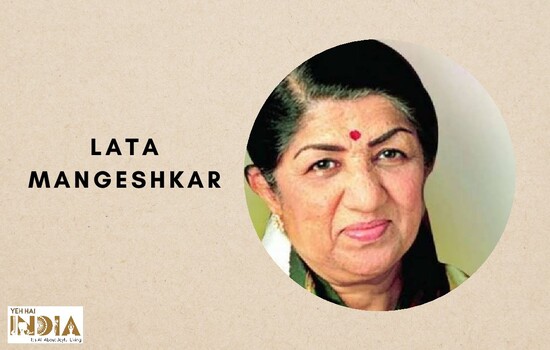 Lata Mangeshkar is one of the most well-known and prominent Indian playback singers and composers of modern Indian History.
She is widely considered as one of the most influential singers in India, and her contributions to the music industry earned her titles like 'Queen of Melody' , 'Nightingale of India' and 'Voice of the Millennium'.
She became widely prominent across the continent after her performance in Ramila Maidan after 1962 war. Her playback 'Ae Mere Watan Ke Logo' dedicated to the martyrs of 1962 war is known to have moved former PM Jawaharlal Nehru into tears.
Testing
Born in 1929 as Hema Mangeshkar, she rechristened her name later as Lata which was inspired by a character in her father's play Bhaaw Bandhan.
Lata is known to have recorded her songs in as many as 36 languages both Indian and foreign.
She has received several accolades and honors throughout her career and is the second only singer after M.S. Subhalakshmi to have received Bharat Ratna, India's highest civilian honor.
She was awarded the Dadasaheb Phalke award in 1989 and the French government conferred her with its highest civilian honor, officer of the National Order of the Legion in 2007.
She also appeared in the Guinness World Records and is recipient of three National Film awards, four Filmfare Best female playback Singer and the Filmfare Lifetme achievement award among others.
3. Gangubai Hangal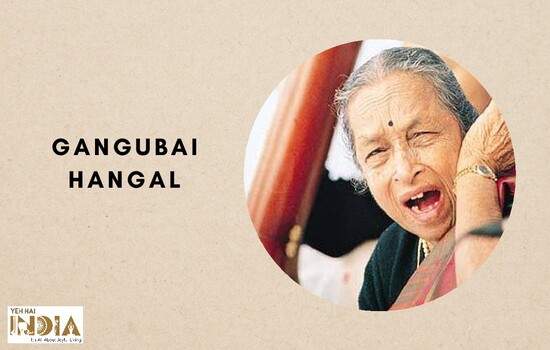 Born in 1913 in Dharwad, Karnataka, Hangubai Hangal is one of the most celebrated Hindustani classical music artists in India. She is known for her deep and powerful voice and she belonged to the Kirana gharana music.
Gangubai started her formal training at the age of 13 under Krishnacharya Hulgur, a kinnari and a veena player and studied Hindustani classical music.
She is known to have learned sixty compositions within a year before she stopped her learning from Hulgur.
She later also learned music from Dattopant Desai before studying under Sawai Gandharva one of the most prominent classical music gurus of all time.
Though she struggled in her career due to low caste prejudice and bias, Hangal started performing in All India Radio (air) stations until 1945.
Hangal also served as a distinguished honorary music professor at the Karnataka University and gave her last concert in March 2006 marking 75th year in her music career.
She is the recipient of Karnataka Sangeet Nritya Akademi, Sangeet Natak Akademi, Pandma Bushan(1971) and Padma Vibushan(2002) awards.
4. Kesarbai Kerkar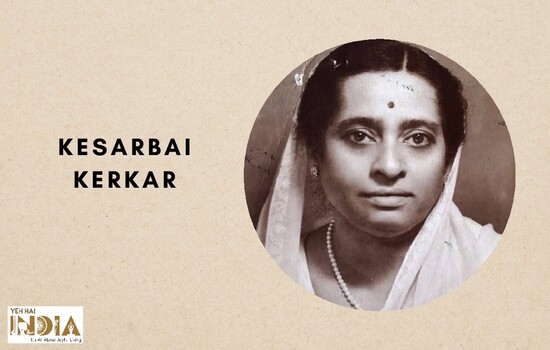 A revered Indian classical singer, Kesarbai Kerkar became the most celebrated khyal singers of the 20th century.
Her success as a public singer came along with other great female artists of her time like Mogubai Kurdikar, Hirabai Barodekar and Gangubai Hangal who paved a path for the next generation of female vocalists.
Kerker is known for her Jaipur-Atrauli gharana and started performing from the age of sixteen. Indeed, she was the protégé of the great Ustad Alladiya Khan, the founder of gharana classic.
Her honorific title 'suhasri' literally means 'excellent voice' and was bestowed on her by the Sangeet Pravin Sajjan Saman Samiti of Calcutta in 1948.
She also has the distinction of having one of her recordings 'Jaat Kahan ho' included in the Voyager Golden Record, a gold plated disc record which was sent into space to the Voyager 1 spacecraft in 1971.
Kerkar is the recipient of Sangeet Natak Akademi (1953) and Padma Bushan, which she received in 1969.
5. Pandit Bhimsen Joshi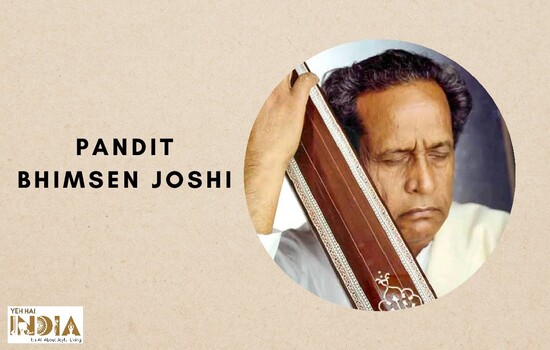 Bhimsen Gururaj Joshi also known by his honorific prefix Pandit, was one of the gratest Indian classical vocalists from Karnataka in the Hindustani classical music tradition.
He is known for his Khyal singing and some of the greatest renditions of devotional music in India that can be heard around the world.
He is one of the most celebrated artists of 20th century who's music still remains to be a noted symbol of India's soft diplomacy marked by his concerts in Afghanistan, Italy, France, Canada and the United States.
Indeed, he is the first singer from India whose concerts are widely recognised abroad. Pandit Joshi was an instrumental figure in spreading India's music traditions around the world.
He is also instrumental in organizing the Sawai Gandharva Music Festival annually, as homage to his guru, Sawai Gandharva.
Pandit Joshi is the recipient of Padma Shri, Padma Bushan, Padma Vibushan, Karnataka Ratna and Bharat Ratna – the highest civilian honor in India.
6. Sawai Gandharva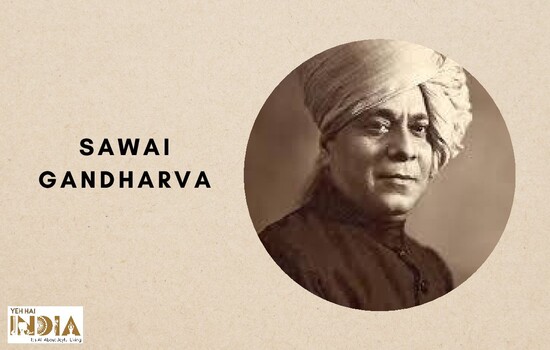 Ramachandra Kundgolkar Saunshi, popularly known by his honorific name Pandit Sawai Gandharva is the master of Kirana Gharana style of Hindustani Classical music and is known to be one of the greatest vocalists of all time.
He was the first and foremost disciple of one of the greatest musicians, Ustad Abdul Karim Khan and the guru of some of the most prominent artists like Pandit Bhimsen Joshi, Firoz Dastur, Basavaraj Rajguru and Gangubai Hangal.
Gandharva joined a drama company as a child singer in a Marathi theatre and received acclaim for his female roles which earned him the name 'Bal Gandharva'.
Although he became well known as a classical vocalist, his most enduring legacy came from his disciples who were prominent classical vocalists in the history of Indian music.
His disciple Pandit Bhimsen Joshi started the annual Sawai Gandharva Music Festival in Pune in memory of Sawai Gandharva which gained prominence in India's Hindustani music festivals.
Recommended Story – Indian Classical Music – Yeh Hai India
7. Ustad Bade Ghulam Ali Khan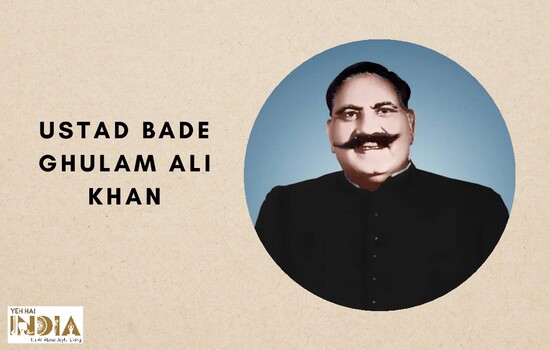 Born in 1902 , Ustad Bade Ghulam Ali Khan was an Indian Hindustani classical vocalist of the Patiala gharana genre. Born in Kasur, the erstwhile Punjab province of British India, Ali Khan moved to Pakistan after partition.
He returned to India in 1957 and gained citizenship here. At the age of five, he started training under Chacha Kale Khan and later under his own father, Ali Baksh Khan.
Bade Ghulam is well known for amalgamating the best of his three music traditions into his own Patiala Kasur style music elements of Hindustani Dhrupad, the gyrations of Jaipur and the behiavas of Gwalior.
Ghulam passed away in Basheerbagh of Hyderabad and the main street of Basheerbagh is named after him in his honor.
In 2017, his disciple Malti Gilani founded the Bade Ghulam Ali Khan Yaadgar Sabha to keep the memory of his music alive.
Ghulam Ali Khan is the recipient of Sangeet Natak Akademi Award, Sangeet Natak Award and Padma Bushan, which he received in 1962.
8. Pandit Jasraj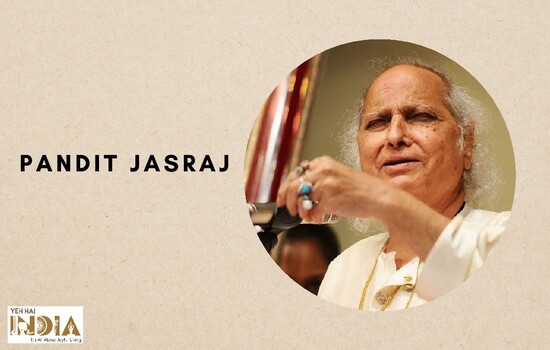 A legendary musician and vocalist of his time, Pandit Jasraj is remembered for her enigmatic on-stage presentations that left an imprint in the hearts of millions of classical music lovers.
A devoted worshipper of Lord Krishna, his earlier contributions to music comprised of devotional songs which managed to win many followers into worshipping Lord Krishna.
A trained musician in Mewati Gharana music style of Hindustani classical music, Pandit Jasraj was the chieftain of Mewati Gharana, which later got recognition as Pandit Jasraj's music descent.
In his eight- decades long career, he was conferred with numerous honours and awards for his valuable contribution to the music industry.
His most honorific title that invited huge recognition from around the world was Padma Bhushan he recieved in 1990.
Next in line was Padma Vibhushan, an honour deemed higher than Padma Bhushan for his exemplary and soulful vocal performances.
He even has a planet named after him as a mark of special honour , Panditjasraj, a planet that orbits between Mars and Jupiter.
An avid traveller, he helped found several music academies in United States and Canada to expand the reach of the ancient art form to people all over the world.
9. K. J. Yesudas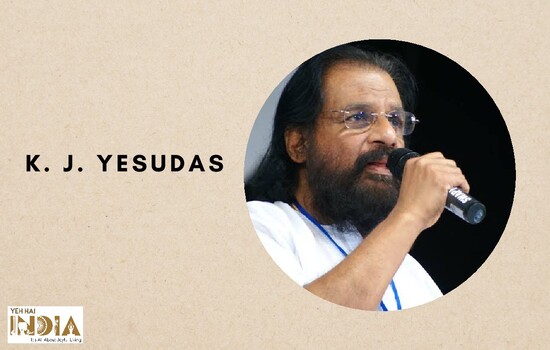 A voice that makes every Malayali feel proud of his/her origins, K J Yesudas is one of the few living legends who has managed to be counted as one of the greatest Indian classical singers in the history of Indian music.
Born in 1940 into a Christian family in Kochi, Kerala, his first guru was his father, Augustine Joseph, an illustrious Malayali classical musician and actor.
Kattassery Joseph Yesudas started learning classical music early on at R LV Music Academy in Thripunnithura. He later got involved in professional courses in carnatic music in several other music schools and institutes.
He has worked for Bollywood films, apart from his contributions in classical and devotional music. His first Bollywood project that got released and received huge popularity was for the movie ' Choti Si Baat'.
He has given numerous performances in classical music all over the world and has been showered with prestigious awards and recognitions including Padma Shri, Padma Bhushan and Padma Vibhushan.
For his notable contribution in the film industry, he received the honour of Best Male Playback Singer eight times.
He has stayed active in classical music for nearly six decades and today he has his own music school where he shares his experience in the music industry with the students.
10. Shubha Mudgal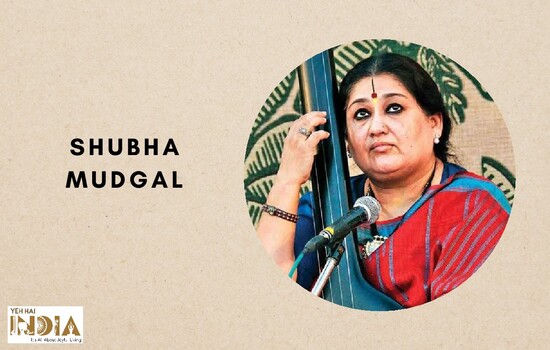 One of the best singing talents in classical Indian music, Shubha Mudgal won phenomenal praise for her soulful performances in both classical and Indian pop music.
Her voice carries a unique appeal that has managed to find a place in modern music as well. Her albums 'Ab Ke Sawan', 'Mann Ke Mannjeere' and 'Ali More Angana' made her quite popular among the youth in the 90s.
Born into a musically inclined family, she learn music from the finest Indian musicians who taught and trained her to adapt to different gharanas of Indian music including dadra, thumri and khyali.
As a mark of honour for her terrific contributions in classical music, she received Padma Shri in 2000. She also won Gold Plaque award for special achievement in music in Chicago International Film festival in 1998.
She served as an active member of Central Advisory Board of Education and was invited as a Research Professor by Goa University.
If you want to connect with Indian culture and go back in time to learn about what sets us Indians apart in this westernized world, do take time to listen to these famous Indian classical singers who have made a solid presence around the world.
Also Read – Famous Hindustani Gharanas in Music