They say 'First Impression is the Last Impression'. Well, that is true. But what about those who are already in love and have spent quite some time with each other?
So what?
You still need to give an impression on the special occasions that lasts forever.
Valentine's Day is round the corner and all you men out there must be really paranoid on what exactly to wear that swoons your lady love in such a way that they fall in love with you all over again!
Don't worry! We have got it all covered for you.
Here are 10 best looks you can choose from which will make sure that your lady won't be able to take her eyes off you.
1. Suit Up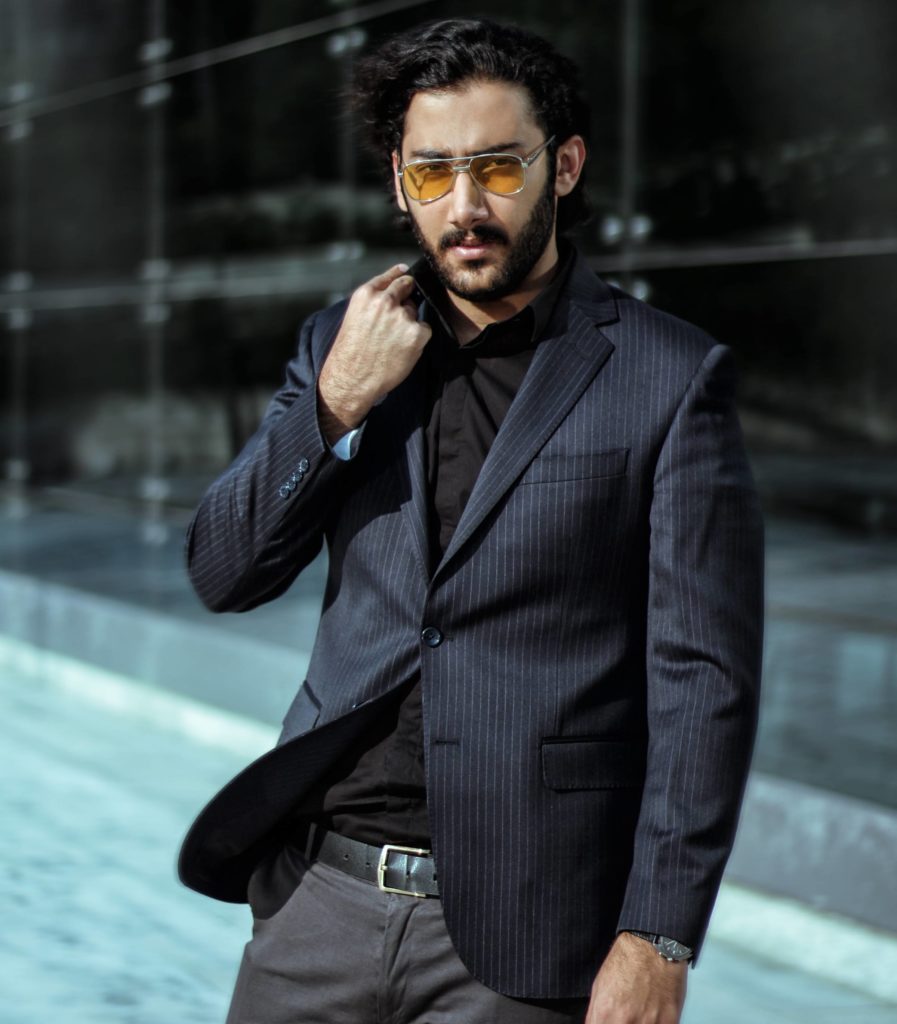 A romantic date night with candles, flowers and abundance of love would be incomplete if you don't show up in a Classy Suit.
Trust us when we say this, as nothing beats a sophisticated suit with neatly gelled up hair, trimmed beard and shiny black formal shoes.
Get ready to sweep her off the floor as she surely wouldn't even care about the surroundings and will just drown in your eyes and your suit would definitely be a show stealer!
2. Classy White and Denims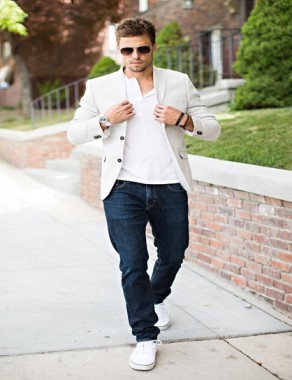 If you are thinking that a suit will make the whole look more formal then ditch that and opt for classic white shirt and denims.
They say old is gold and this old, tried and tested look will never fail to disappoint your lady love.
You can even pair your whites with a jacket and well structured denim which would surely make her fall of her seat! Make sure you add up a good pair of shoes to the look and that would be a total killer.
This versatile combination is a must try for a classy dinner date.
3. Checks and Chinos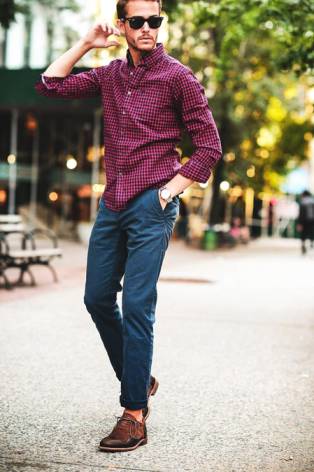 If you have planned a fun and adventurous day with your love then this smart-casual style is something you should opt for.
Checks are something that makes most of the men look really smart and Chinos on the other hand would give that funk which will reflect your fun side. Pair them up either with leather sneakers or top-siders.
Pull out a nice pair of sunglasses and let your style do the talking.
4. Prints Galore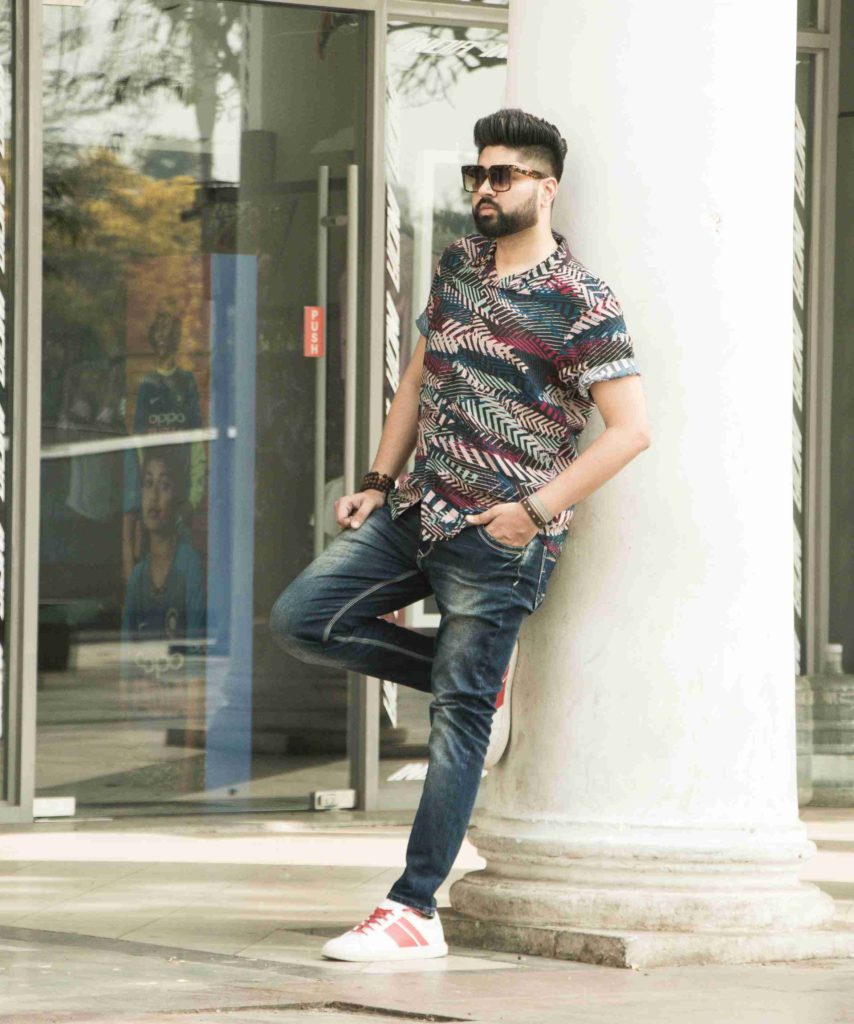 Who said prints aren't fun?
In fact, if you are planning to go on a stroll, holding your lady love's hand while enjoying the love floating in the air and everywhere then this look is the best choice for you.
You just don't have to wear plain shirts all the time instead play with the prints this time adding up to the fun factor and bringing out the best in you.
Pair them up with a comfortable trouser and white sneakers and you are good to go!
5. Bombers and Shirts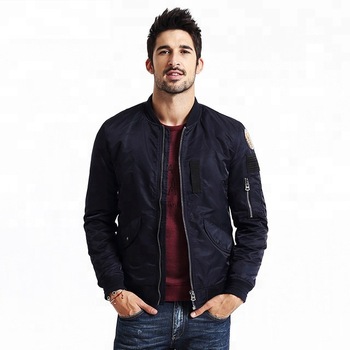 A movie date on your mind?
Then nothing can go better than a bomber jacket and a T-shirt. If you are looking for a casual look with an edge of formals then nothing can justify this combination than a bomber jacket and a T-shirt.
Pair them well with leather trainers, loafers or derby shoes and then you may paint your date no less than a movie!
6. Monochrome Magic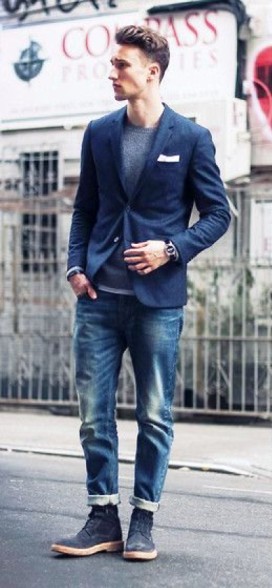 If you looking for a versatile combination that goes well for a picnic, a movie and then a dinner, then monochromes are surely going to be your thing.
It has a perfect style and gives an edgy look over others. A monochrome scheme allows you to mix and match other clothing pieces easily.
You can start with a fresh pair of sneakers as they complete the look making it look easy breezy or you can opt for dress shoe which gives it a classy touch.
7. Cardigans and Shirts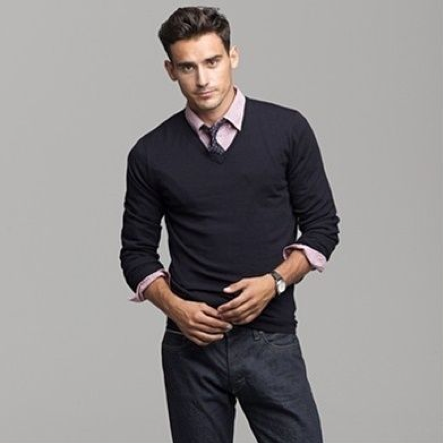 Cardigans are also game changers as they have the ability to suit a wide variety of looks.
Whether you are going for a formal outfit or a cool and casual style, a nice toned cardigan with a shirt gives a good impression and makes you look sleek.
You can add a tie to complete the look and rolled up sleeves would surely make you look jaw-dropping handsome.
You can either opt for traditional lace-up shoes if you want to give a formal look or ditch them and wear loafers to make the appearance look more relaxed, casual and comfy.
8. Basic Sweatshirt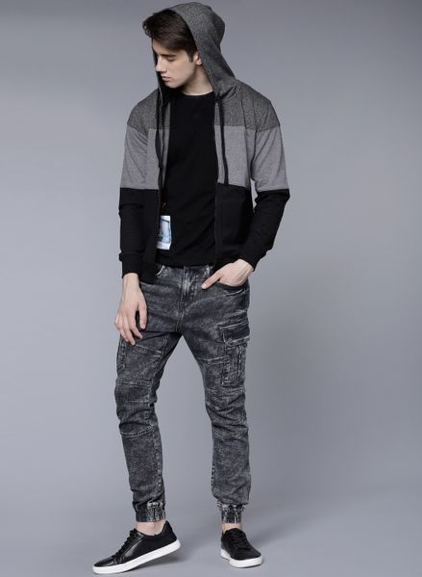 What? We see you are already judging this choice!
A laid back evening with your loved one just needs you to be in a basic sweatshirt and jeans that will ensure a comfort and provide style. Team it up with a solid T-shirt and a pair of comfy joggers and get that attitude right.
After all, sometimes a little easy and messy look is fun too!
9. Plaids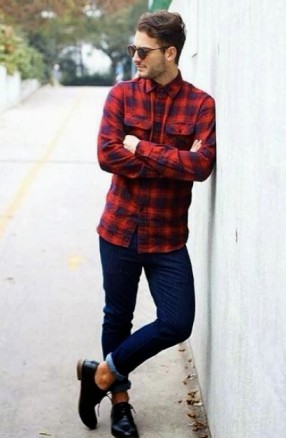 Plaids are fun but a little risky too. So if you know you won't be overdoing it then go for this look.
When styled properly, Plaids can look great to carry out for the day.
For a casual look, pair your flannel shirt with a T-shirt, jeans and some good old boots or even sneakers.
In case you opting for smart casual look, wear your flannel tucked in chinos and some suede derby shoes.
As we said already, if you know you won't overdo it then this style will be your best one till date!
10. Blazer and Stripes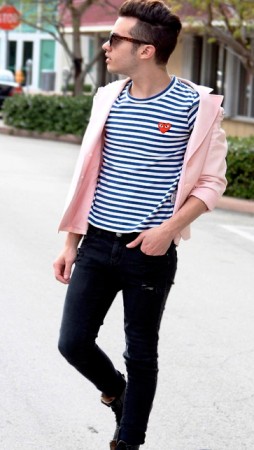 Something is really hot about a guy wearing a crisp blazer and stripes T-shirt with sleeves a little rolled-up and some chinos.
Looking forward for a fun evening then this style will surely be a hit. Having a right fitted blazer is damn important with perfect colour arrangement and also the footwear that matches perfectly. Make sure you go for simple shoes than big chunky ones as they surely will narrow down the impression of the whole look.
Now that we have given you enough options depending on the type of celebration, you must always make sure that all these looks are incomplete without good grooming. Weather sporting a trimmed beard or messy stubble, make sure you smell good with perfect cologne and a shining bright smile.
Because with such efforts you be putting, your lady love is surely not letting you go anywhere *wink wink*.