Bring environment-consciousness in festival celebrations with Seed Crackers or Beej Patakhas and decorate your surroundings with the gifts of nature this Diwali.
A beloved festival for Indians, Diwali grabs an important place in Indian culture and is mostly known for the extravagant, warm and homely celebrations that help people unite with their friends and family.
Celebrated around the world as the festival of lights, it's saddening to see the world go hazy with smoke and pollution during the festival due to the longstanding tradition of lighting fire crackers.
Although, many attempts to curb this trend have been made by the Government to limit the pollution, it is very hard to let go of this tradition which many of us remember fondly as the best part of our childhoods.
Today, when we see pollution everywhere around us, it becomes necessary to reimagine this festival in a sustainable way while keeping the fun and flair that characterizes Diwali alive.
Seed crackers are an alternative that helps us keep this beloved tradition alive while also ensuring that we do not cause further harm to the environment and in fact, work towards healing it.
What Are Seed Crackers?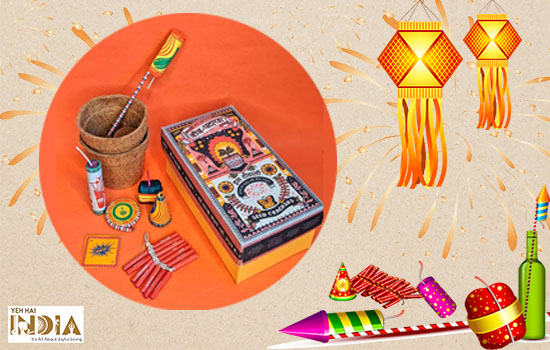 Seed crackers or Beej Patakha are an alternative to firecrackers that burst not with light and heat but with seeds that can grow into flowers, fruits and vegetables.
They are usually made with paper that has seeds embedded in it. They can also contain a seed ball inside the cracker.
The seed ball is usually made out of paper pulp or soil that protects the seeds within it from the harmful situations and animals.
Surprisingly, these crackers do not rise to the sky in bursts of stunning light but bloom into plants.
It is a huge change from the fireworks that we are used to but a much needed one, especially in light of the pandemic that has already caused many respiratory diseases.
Recommended Story – 10 Rangoli Stickers You Can Buy To Colour Your Entrance This Diwali
How To Use Seed Crackers?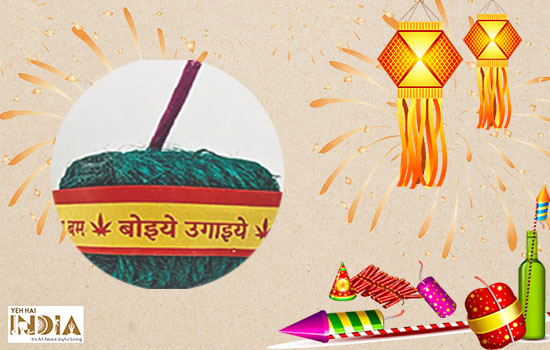 It is very simple to use seed crackers. Once you remove the outer packaging, soak them in water for a few hours. When you find that the seed cracker has been thoroughly soaked, you can plant them in wet mud.
Although, the period of germination differs from plant to plant, within a few days you should be able to see saplings sprout from the seeds.
The crackers are made out of beautiful but non-toxic colours making them safe to handle and to bury within any portion of your garden.
They are a meaningful, eco-friendly and exploitation free alternative to firecrackers.
It is a way of breaking away from tired traditions which cause immense harm while still making the holiday joyful and auspicious.
Hazards associated with traditional firecrackers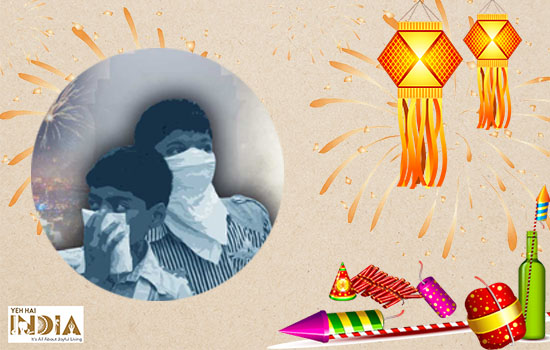 Aside from the obvious environmental concerns, the creation of traditional firecrackers usually involves all sorts of unethical means such as child labour, poor wages, terrible and hazardous working conditions, to name a few.
Firecrackers can also lead to headaches and have severe effects on people with respiratory, heart or nervous system disorders.
Seed crackers, on the other hand, promote environmental wellness and awareness and involve no exploitation of the environment or of the people.
In fact, seed cracker projects are helping people in rural areas earn a livelihood.
Where Can You Buy Seed Crackers?
It's not hard to find seed crackers, if you run a search on online shopping portals. There are many Diwali gift hampers with seed crackers in them, you can buy for yourself or for your friends.
Gram Art Project is a collective of farmers, social workers and painters from Paradsinga village in the Chhindwara district on the border of Maharashtra and Madhya Pradesh.
They create seed crackers that resemble traditional firecrackers under their initiative called Barood vs Beej which literally translates to gunpowder vs seeds.
The design of the firecracker symbolizes the plant and its growth. Phoenix chakkar with onion seeds, Golden shower with Amaranth seeds, Laxmi bombs with Bauhinia racemosa seeds, Hemp bombs with roselle seeds, Cucumber rockets with cucumber and green sorrel seeds and Coriander tikli with coriander seeds are some of the firecrackers available.
The team also creates Seed sweets for Diwali that can be distributed during the holidays. They are lookalikes of our traditional sweets that can be sown in order to grow a real plant from them including laddoos, cookies and barfis.
You can purchase Gram Art Project's products by clicking on their website.
With the advent of environment consciousness, there's a rush of products that are eco-friendly, yet have all the elements that exhibit the festive spirit of Indian festivals such as seed Rakhis, seed sweets, etc.
This inclusion of eco-friendly products in every festival is gaining recognition as a way to sustain the ecology on a mass level.
Apart from seed crackers, there are a lot of other festival based environment conscious products taking up space in the markets such as Seed sweets, Seed cards and Seed papers.
If you are confused as to what gifts to give to your family and friends during the festival season, these are some great choices!
Summary:
It is time to recognize the exploitation of the environment and marginalized communities that takes place in order to cater to our needs during festivals.
The dairy, oil and sugar industries, that specifically remain overburdened during this time can find breathing space with this new item in the marketplace that gives meaning to the festivities.
Seed crackers and other such alternatives provide a safer and much better solution to environment damaging habits we've grown used to.
They allow us to keep these traditions alive without causing harm or creating nuisance for the environment, animals, birds, children and the older folks.
Switch to eco-friendly products on festivals and show your love for the environment to make this planet a better place to live in.
Also Read – Diwali 2022: The Best Diwali Hampers To Gift To Your Loved Ones