Rap music has undeniably emerged as a popular genre in Indian Music. It has given birth to many new rappers in the country as a result of which India has many top rappers today. The various genres like mumble rap, rap metal, lyrical rap, desi hip-hop are gaining popularity.
Rap music has helped to bridge the gap between poetry, emotion, and instrumentation. One-of-a-kind music, it involves the rapper bringing out his struggles, emotions, current events, the past-everything relatable. Some of the best rappers in India have brought these emotions together beautifully.
They not only rap, they write the poetry too, along with making music videos and producing the whole video for the audience. Infact, while there are some labels working in India, there are a number of independent best rappers who do all this on their own.
While it's true that people listen to it for how fast they sing, it is also true that it requires a skill of a different order to be able to share thoughts with a musical flow, and also call out the issues plaguing the society. And this quality differentiates the best rappers from the rest.
In the current times, when the number of rappers who are nailing it in the scene have increased exponentially, it becomes important to talk about and appreciate their talent. Let's look at the top rappers in India, who are making it big with lyrical gems!
Disclaimer – This is not a Rank 1 to Rank 10 Rappers list. The list is random and everyone is good at what they do.
1. Kr$na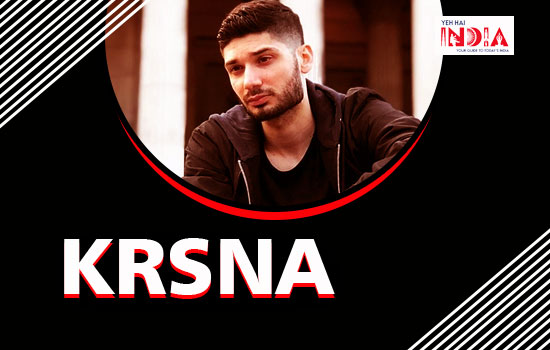 Prozpekt as he previously called himself, this rapper is a Kashmiri Pandit who started to rap at the age of 14 years. He was among the first to gain traction through Youtube, when one of the first songs that he uploaded on Youtube – "Kaisa mera desh", became viral in one night. It was one of the most viewed videos from India at that time.
Since then, this rapper has never looked behind. He started rapping in English and got signed with Universal Studios, when rapping was not a huge scene in India, let alone rapping in English.
Currently, he is signed with Kalamkaar, the label .
2. Raftaar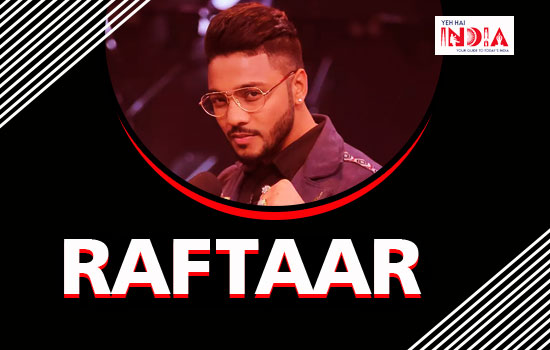 His parents used to listen to Michael Jackson when he was a child, which started his hustle journey. To sell MP3s in school at Rs. 15, he used to download a lot of songs, including Linkin Park and Eminem. After this, he started teaching students how to dance! Yes, this rapper started with dancing rather than rapping.
It was during his initial research days on Youtube, that he started to merge a number of songs to make a medley. This is how his musical and rap journey started. He started writing punjabi songs as Dilin, but eventually became the Raftaar we all know – the one who writes about life stories.
The difference between the two? In his own words, while Dilin was a dreamer, Raftaar is the dream. He is currently signed under Sony Music and the co-owner of Kalamkaar.
3. Emiway Bantai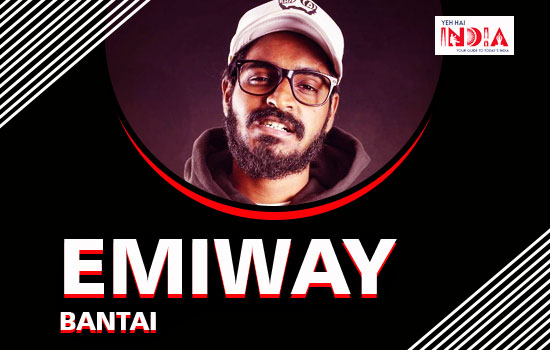 Emiway, an Antop hill resident as evident from many of his songs rhythmically portraying his pincode "Mumbai 47", this rapper is named Bilal Shaikh in real life.
Emiway Bantai is actually an amalgamation of "Eminem" and "Lil Wayne", as he confessed in one of his videos. As far as his videos are concerned, you must be knowing it already (Maaloom hai na?)
He left studies after completing his 12th, and struggled through his days with mumble rap, with videos like "Maal waali Aunty", which was deleted from his youtube channel. According to rap enthusiasts, it was only after his diss song meant for Raftaar, that his popularity grew manifold.
However, it was his original "Machayenge" which not only garnered a lot of views among the audience, but put him up in the rankings of commercial "independent" artists, as he claims to be.
4. Karma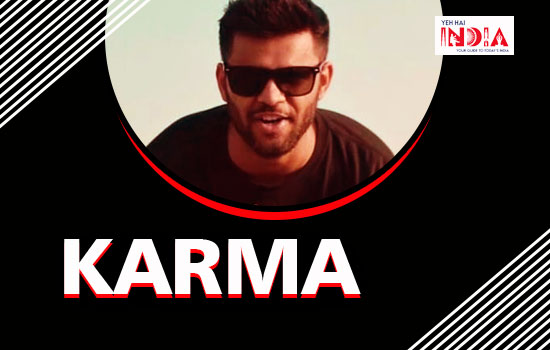 K.A.R.MA. The "Dehradun ka ladka", with his immense talent, started his journey when he was working with a call centre in Delhi. While his parents were happy that he was at least doing something with life, he was never satisfied with it.
He started writing poetry and singing it with a flow, which eventually led from one thing to another and he got a song with Zee Music. His real name is Vivek Arora, and he still stutters when he speaks. Can you imagine someone who stammers when he speaks, can rap so well, so fluently, so fast, with such meaningful lyrics?
Currently, this rapper is signed with Kalamkaar, the label, and has been making gems.
5. Divine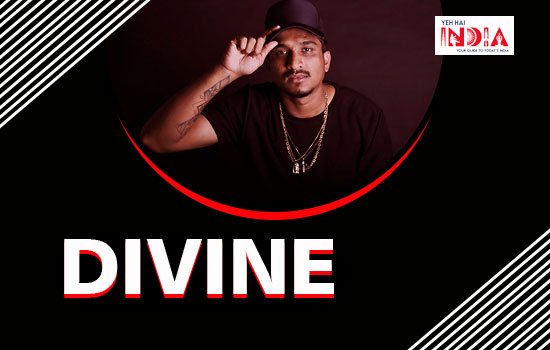 The Gully boy fame, Divine, is not an unknown face to the rap enthusiast. Starting off at a young age, his story is no different than the rappers of today, except for the fact that his genre of music resonates with what the color rappers from the west do, i.e to write songs on their own past.
The "Voice of the Street", Divine was a child to his mother who was working abroad and a drunkard father. In one of his songs, he says how he always wanted to bring back his mother from abroad and didn't want her to work more, because he always wanted to be with her and spend time with her. His past has been associated with selling drugs at one point, which he openly accepts as being one of the darkest phases in his life.
He gained recognition with the chartbuster "Mere gully mein", where he writes about the daily chores in the chawls/slums of Mumbai. He has his unique flow, which fits both in commercial Kaam 25, and poetic medleys like Junoon.
6. Naezy the ba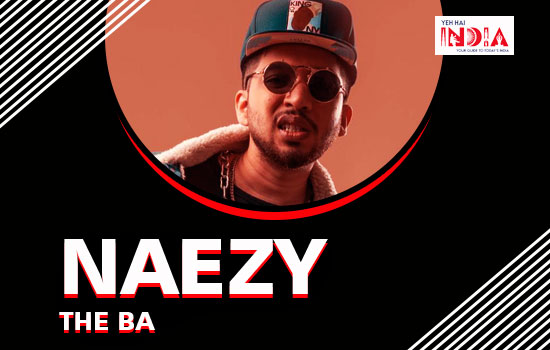 Many know him because of Gully Boy and the famous "Mere gully mein" with Divine, but little do people know that while his hustle in Khalsa College, Mumbai, he used to record and upload videos from an iPhone that one of his friends owned.
His song "Aafat" explains what comprises the city of dreams, Mumbai, which can also be heard in one of his other songs "Asal Hustle".
He recently dropped one of his albums, letting people know that Aafat is Wapas. (He has returned!)
7. MC Stan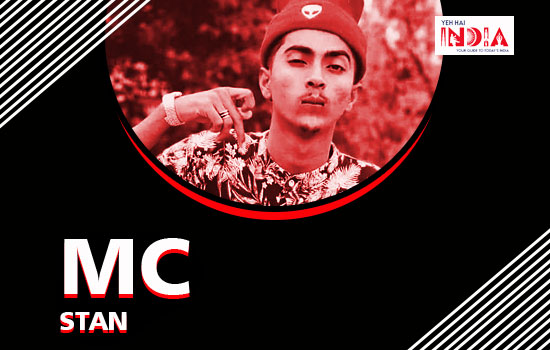 It is astonishing how the "Alien ki shakal wale", as was called by Emiway Bantai when he dissed this Pune Rapper MC Stan, has made it in Music. His real name is Altaf Raja and many people didn't even understand the genre this rapper was into, until they listened to his "Wata", which has gotten a whooping 15 million views on Youtube.
His youtube channel has just 6 videos which has gained him 53,840,351 views at the time of writing this, only growing at an incredible rate.
His most popular video is Astaghfirullah, where he apologizes to his mother for all his bad deeds in his life.
8. Dino James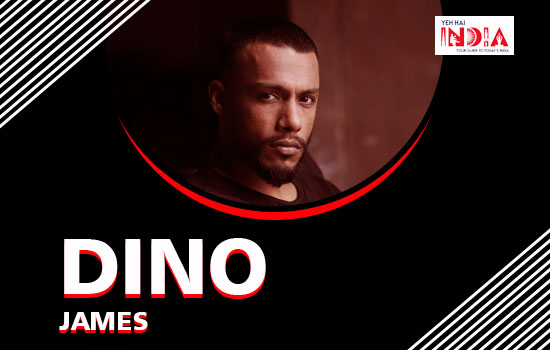 In a very basic society where everyone wants to either be an Engineer, a Doctor, or a Lawyer, it is very difficult to make your parents understand that you want to be a "Rapper" or even an "Inhouse writer".
When he wrote "Girlfriend", he hadn't thought about being a rapper too, rather he wanted to write about his feelings which eventually made him a rapper. He was given a major shout out by Being Indian, one of the popular youtube channels, for which he made "Loser", one of the most motivational songs in the rap scene.
Coming from Bhopal, he was working as a side actor in his first innings in Mumbai, but went back to his place working for his father's business in the Electrical Contract business.
But as they say, God always has plans for you. He fought with his dad and went back to Mumbai, and things took eventual turns after which he became a rapper.
Currently, he writes all kinds of songs, but his most popular rap was dropped just a month back in the form of Wishlist.
9. Brodha V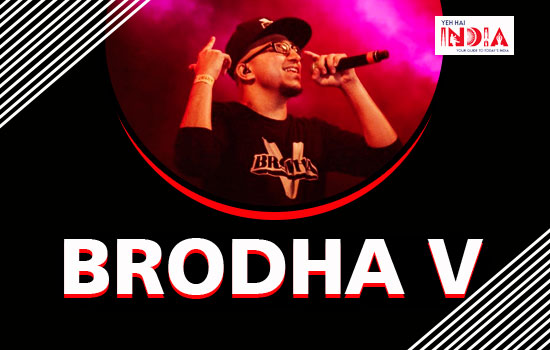 Currently, the one platform which rappers use to spread their music is Youtube. But before this thing got popular, there was a platform named Reverbnation which was connecting rappers to the music industry as well as to peers.
But much before this, during the mid 2000s, rappers used to diss each other through scraps on Orkut! This guy – Brodha V is present since then! Every rapper, in fact every person has his part of the struggle. While Brodha V wasn't impoverished, his struggle was with the language barrier – as he says, his hands were "thoda tight"in Hindi, or he'd already be on the flight to Bombay.
But still, his struggle fetched him results when he was finally signed with Universal Music in the latter parts of his life. And guess what? He is one of the best lyrical gems who has tried his hands in almost all languages now. As they say, where there is a will there's a way.
Listen to his collaboration with Raftaar , where he disses the Indian audience!
10. King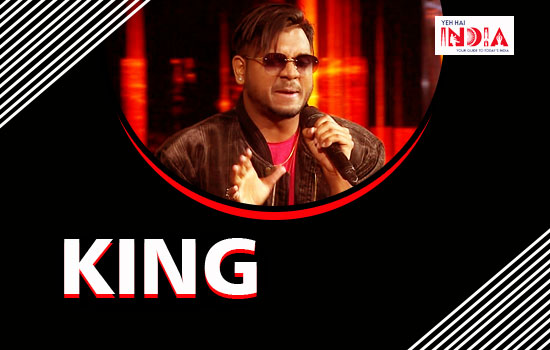 King Rocco's real name is Arpan Kumar, but he is more popular with his stage name. He had made up his mind to become a rapper when he was just in his 8th standard! He used his talent to draw an audience on Youtube. But he is more popular because he made it big in the show called 'MTV Hustle'.
He is one of the most popular talents as of now in the Rap scene, and can be seen performing with Raftaar, Raja Kumari and Nucleya in live shows.
After he nailed it with his performances in MTV Hustle, Nucleya offered him an album which is expected to be released by the end of this year.
The love for Rappers is ever growing in India and so we couldn't keep our list limited to 10, checkout these and enjoy!!
11. Sumukh Mysore aka Smokey the Ghost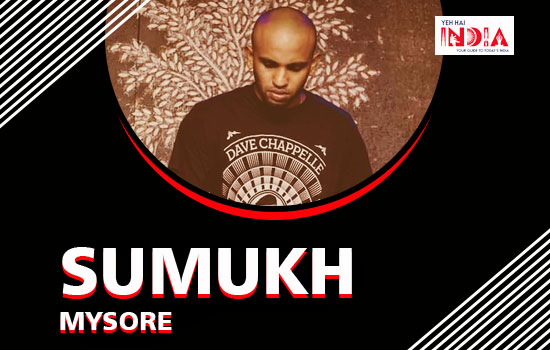 Sumukh Mysore aka Smokey is based in Bangalore and is a Rapper and Music Producer for 'Machas with Attitude'.
He is known for his distinctive style of multiple rhyming and has forte in on-line rhymes.
His mixtape 'The Cellotape' became the most downloaded mixtape in India.
He has been called one of India's Best Lyricist's by DesiHipHop.com.
Along with Rapping and Hip Hoping, he is working as a Research Scientist at the National Center for Biological Sciences.
12. Khasi Bloodz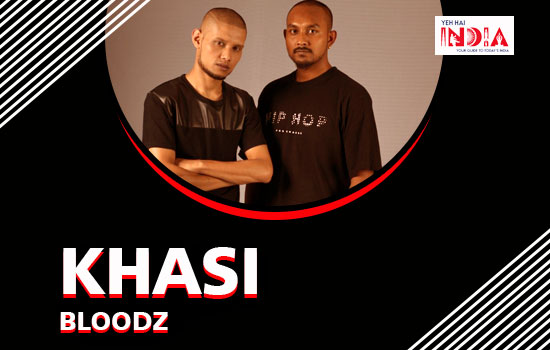 Khasi Bloodz was founded in 2009 and rose to fame in mid-2010s.
These Shillong-based Rappers are known for lyricism revolving around brotherhood, social and political issues, social justice, and creating discussions about the relations of North-East with the rest of the country.
They won the MTV EMA award for the Best India Act in 2018 with vocalist and rapper Meba Ofilia on their collaborative track "Done Talking."
The group consists of rappers Donbok Kharkongor aka D-Bok, Ritik Roy Malngiang aka Big Ri and Lamonte Pakyntein aka D-Mon, Khasi Bloodz.
13. Shashwat Mishra aka The Quixotic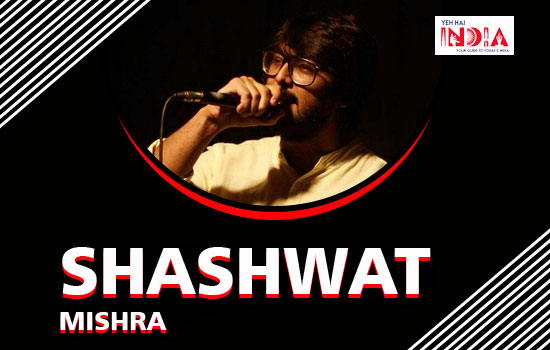 Shashwat Mishra is a Delhi-based Rapper who started his career with rap battles on Orkut.
He is now involved with real-life rap battles and was the judge for Rap Wars in 2016.
He has a loyal audience for his experimental-soul music and is known for his hard hitting lyrics.
14. Sonia Ashraf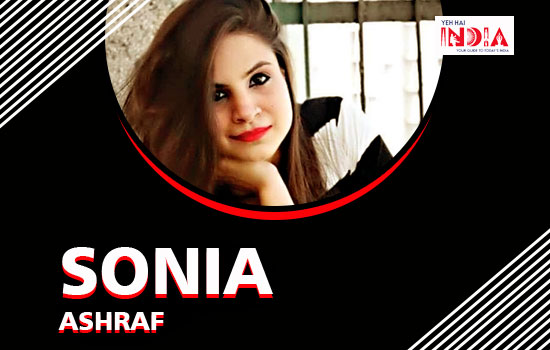 Sonia Ashraf is a Rapper and Singer hailing from Chennai.
Her songs are known to address social issues and injustices.
Her song 'Dont Work for Dow' in 2008 criticised Dow's failure to compensate victims of 1984 Bhopal Gas Tragedy.
She released 'Dow vs. Bhopal: A Toxic Rap Battle' in 2016.
15. Pardhaan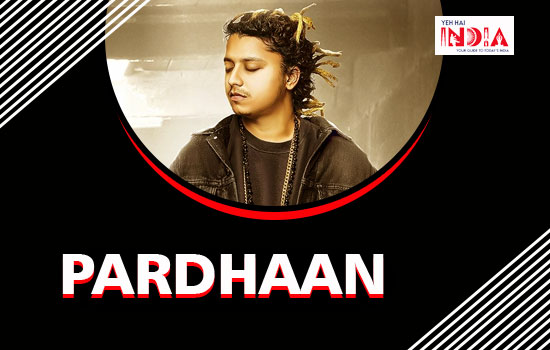 Haryanvi Rapper Pardhaan rose to prominence with his 2017 hit 'Haryana Roadways'.
There are many hits to his name namely Meri Bandook, Raataan, Kacha Ghar, Mere Bhole Baba, Joint Jaley and many more.
He became a heartthrob for his rap and hip-hop songs in Haryanvi Style.
One of his unique talents is his ability to switch between goofy and serious lyrics.
He is known as the Pioneer of Haryanvi Rap.
16. Swadeshi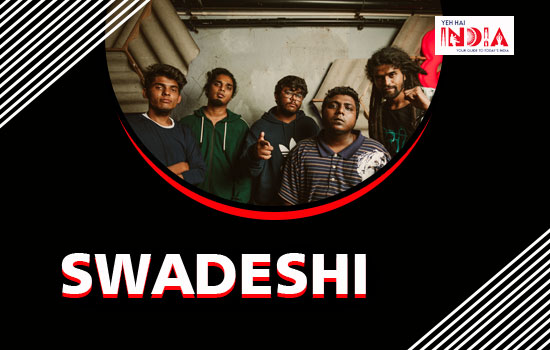 Swadeshi is a multi-lingual Mumbai-based crew known for their narrative exploring the socio-political landscape of the country.
Staying true to their name, they choose to rap in different languages such as Marathi, Gujarati, Bengali, and Hindi.
Their forte is the use of dialects which takes the listeners to different parts of the country in one go.
The crew members consists of MC Todfod, MC Mawali and MC Mayavi who have pushed the boundaries of Indian Hip-Hop to new frontiers.
They have collaborated with many known artists such as Bandish Projekt, Slumgods, etc.
17. MC Manmeet Kaur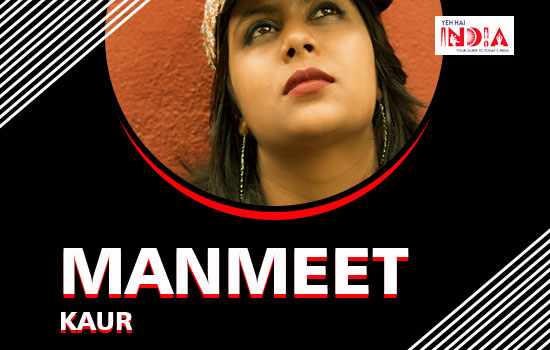 Starting her career as a rapper in her teens, MC Manmeet Kaur is known for her bold voice and taking on topics as inequality.
Her debut album in 2015 named as 'Hip Hop Bahu' gave the glimpses of her life as a married woman in the desi hip-hop scene.
Taking on topics like no one ever did before, she became one of the favourite rappers for her courage and calling out on topics such as misogyny.
18. Deane Sequeira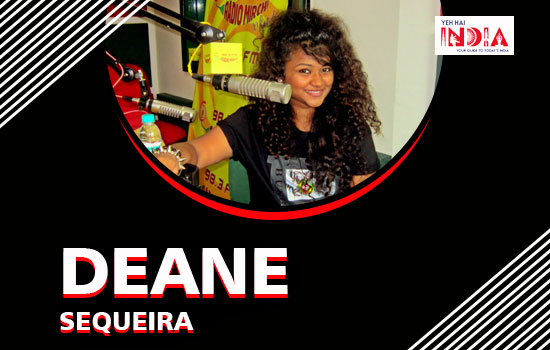 Deane Sequeira was born into a Goan-Catholic family and stepped into the studios to record her first original Hip Hop RnB rap song 'Random'.
Her original 'Random' made it huge along with other tracks such as 'ONLY MINE', 'Timeflies', 'Nobody Cares, etc. making her the most sorted and youngest rapper in the country.
She has worked in Bollywood with some of the popular music directors such as Pritam, Ram Sampat, Sachin-Jigar to name a few.
19. Seedhe Maut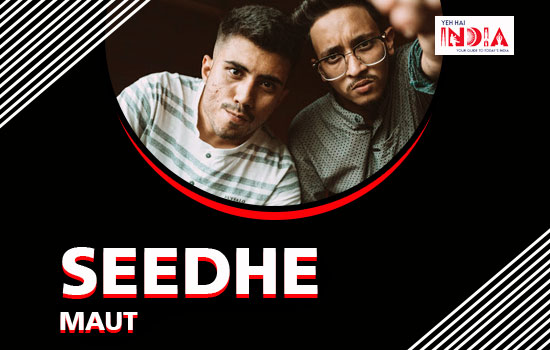 Seedhe Maut is one of the best in business and rose to fame with their debut album in 2019 named 'Bayaan' made in collaboration with Sez on the Beat.
They gained critical acclaim and their singles such as 'Shaktiman' and 'Kyu' gave an insight into the frustrations of the Indian Youth.
They are known for delivering sharp, combative, and witty rhymes.
20. MC Prabh Deep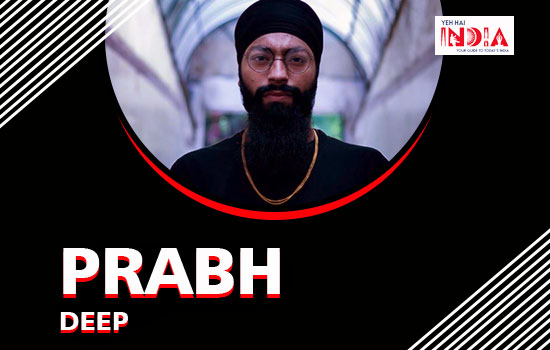 Hailing from Delhi is our very own MC Prabh Deep who is known to be at the forefront of Delhi's Hip Hop scene.
His voice is unique with the soul of traditional Punjabi folk singers.
He is not only a recording artist but also pushes and organises MC battles in the capital city.
Remember – not only do dreams come true, but dreams find a way to you, much before you even dream about it. Keep dreaming, but if you don't have a dream, just have faith in your journey.
Having said that, how did you find the list? Do you want us to write about some more rappers? Let us know in the comment section!
Recommended Story – Top 10 Most Popular YouTubers in India