We often hear inspirational stories that make a long-lasting impact on the society. One such story is that of Ankit Arora, Founder, Saarthi Education. Ankit is an alumnus of Apeejay College of Engineering, and gave up the possibility of exploring an illustrious career to work in the social sector.
He founded Saarthi Education, a Delhi based NGO, that aims at creating excellent early learning outcomes for children coming from low-income households. They empower parents to become the Saarthi(charioteer) to their kids' education.
We have entered a scenario where education is going digital. As much as it is progressive and safe, it is also creating a wide digital divide among students. Saarthi Education has not only done their bit in trying to bridge this gap, but has also done tremendous work during the lockdown period to ensure that education of these kids does not suffer.
Yeh Hai India connected with Ankit Arora to help understand Saarthi Education better.
When did the idea of starting Saarthi strike you, and why did you choose the education domain?
Saarthi came into existence in 2017. I had been working in the field of education for the past decade, during which I was associated with Teach for India and Central Square Foundation.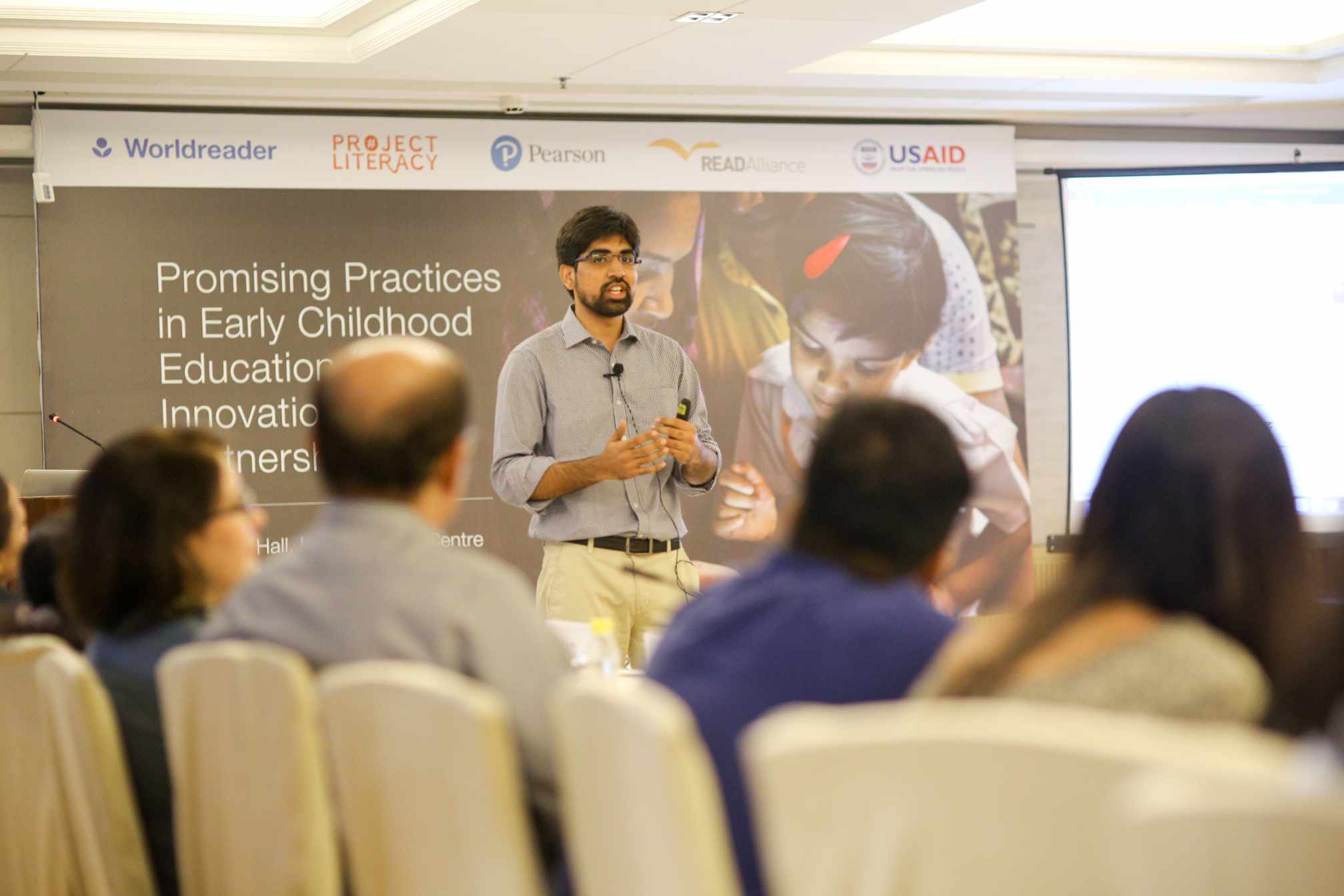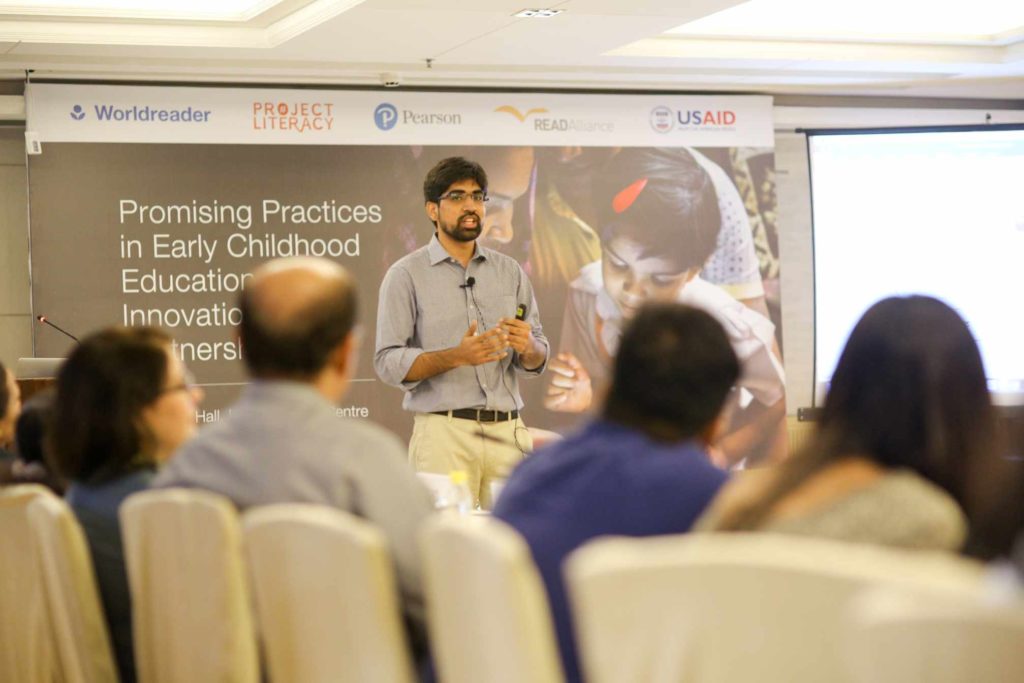 I realized that the Indian education system, which is one of the most complex education systems in the world, was neglecting the one stakeholder that really mattered in a child's academic development- the parents.
Parents often have the determination but lack the required awareness and confidence to get involved in the child's learning.
Saarthi takes this into account, and works around a model that states that empowering mothers to take active participation in their kids' educational journey can guarantee improved learning outcomes.
I truly believe that education can help transform lives- even if the child we enroll in our programme is a first-generation learner, we ensure that we first encourage the mother to take interest in her kids' education, and make her a part of it. Early age intervention is required for the kids of lower-income groups because they are known to have lower cognitive and noncognitive abilities as compared to kids from middle/upper class families before they even set foot in school.
Recommended Story – Education But Not Educated- The Indian Education System
The glaring gaps in the current education system that pay very less attention to the knowledge of a child and instead focus more on the age-grade fulcrum needed immediate rectification. We work with parents' and kids to bridge the gap between the two generations through education, and help in the overall development of the child through an incremental learning model.
How has Saarthi's journey been so far?
With support from Ashish Dhawan, founder of Central Square Foundation, Sanjeev Bikhchandani (Founder and MD of InfoEdge), Tara Singh Vachani (Director of Max India Foundation) Saarthi has become a new-age professionally-run NGO that is working extensively for the education of underprivileged kids. We initially started work with 200 families, as of today, we are involved with 8000 families. That in itself is a landmark for us. There were many ups and downs, with the functioning and with parent engagement, but as a team, our strength helped us to tide over them.

Working with children is not like working a corporate job, to be honest. There is a sort of relaxation that comes while working with children, to the extent that you don't even want to call it 'working'! So the journey has been fulfilling, successful and fun. So far, we are very happy with the lives we have touched, and we will continue to work in this domain till we can equip all the children from low-income households with functional literacy and numeracy.
What were some of the deepest setbacks you faced?
In the beginning of our project, we faced some issues with parents not being able to administer the worksheets correctly to their kids. These are setbacks that we encounter when we do on-ground work. To overcome this, we have started using automated calls and IVRs to provide relevant instructions to the parents. They can pick a comfortable time slot, and even if they miss the calls due to any reason, we reschedule it as per their convenience.
I believe that no model is foolproof, but feedback and experiences make it better. Saarthi Education has grown and improved with every feedback that we have received and every observation that our team has made through these years.
When the lock down happened, we decided that we had to speed up our functioning and also create a new model. Initially, the families that we were involved with did not understand the brevity of the situation- I think no one did. We all thought that the lock down was probably for a week or two- at the most, and that all the kids would return to school. As the situation started worsening, we realized that the lock down was indefinite and the hope of schools reopening was bleak. It was then that we started motivating more people to engage with our programme as a long gap would have adversely affected the learning of the kids.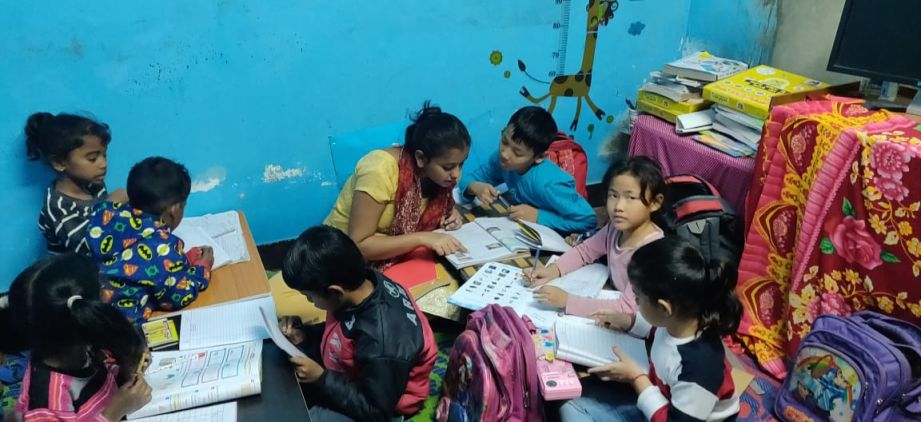 So far, how many lives has Saarthi transformed? What motivates you to keep up with the work?
We have reached out to as many as 8000+ families across ten low-income communities in Delhi through our programme, and 3000 alone during the lock down. As a secondary benefit, we have been able to employ more than 100 women as Relationship Managers across low-income household communities. This has enabled them to not only have a voice of their own, but also to find a purpose for themselves outside of the working of their homes. They have discovered self-dependence through our programme.

Over the years, each child who we have worked with has proved to be unique in his/her own little ways, and their untapped potential is what amazes us. We have seen kids tackling mathematical problems with confidence and accuracy, and these are the same kids who had once struggled to even hold a pencil. Their shy, withdrawn personalities have transformed into young enthusiastic people who have big dreams. The mothers, who are also an important stakeholder in our programme are a source of inspiration for us. We have witnessed a change in these mothers, their role in the kids' education, and their outlook towards education, on the whole. These mothers see education as means of a better future for their children.

When we look at the success these kids have made, it reminds us of the purpose of Saarthi Education. I would say the transformation has been fairly mutual. We have taught them, and they have taught us.
Any challenges faced due to COVID-19? How did you overcome the same?
Our initial model was empowering education by preparing one activity box per month that contained high-quality and engaging resources to aid the child's educational requirements and sending it to their homes. After COVID hit, we realized that this was not possible anymore due to the fear of infection and country-wide lock down. But to cease working was not an option because this was the time when education needed utmost attention- with schools closed for an indefinite time, the children would lose touch with academics and enter 'summer slide', wherein children, especially from lower-income groups tend to forget their academic skills because they are not in touch with studies. So we decided to come up with a new model.

Here, a relationship manager was appointed for each community (preferable female, who is paid a stipulated amount) who enrolled 40-50 kids in her batch. A diagnostic test was administered to these children, to understand where a child stands in terms of learning and knowledge, irrespective of their age. After careful consideration, the children were allotted worksheets that were sent to their parents' phones in the morning. The parents took a picture of the answers and sent it to the RM by evening, who then entered their score onto Saarthi's system. If a child was consistently scoring poorly, the required intervention was done.
The model rests on the fact that over 97% of people who own a smartphone are also WhatsApp users. Using WhatsApp for Business APIs, we used smart-phones in low-income households to the advantage of the kids.
We are working with 3000 kids, and we have garnered a 90% daily response rate– almost 2700 parents complete the work and submit their work for grading every single day. 85% of the students met their learning targets and we also created employment for over 80 women from low-income communities.
Are there any expansion plans to the Saarthi Education programme?
Till now, Saarthi Education has garnered a great response throughout Delhi. The families that we have worked with have shown considerable improvement, and we are very happy to see our dreams taking the shape of reality. Further, we are working towards collaborations with governments and community based local organizations. Our programme should not remain restricted to only its birthplace, Delhi, as there are countless other families who need our help.
We have recently expanded our operations to Haryana and Uttarakhand. The aim of our programme is to provide a reliable method of guaranteed foundational literacy and numeracy skills to kids from low-income households. Our expansion will be along the same working model, and we hope to get in touch with more families who we can empower.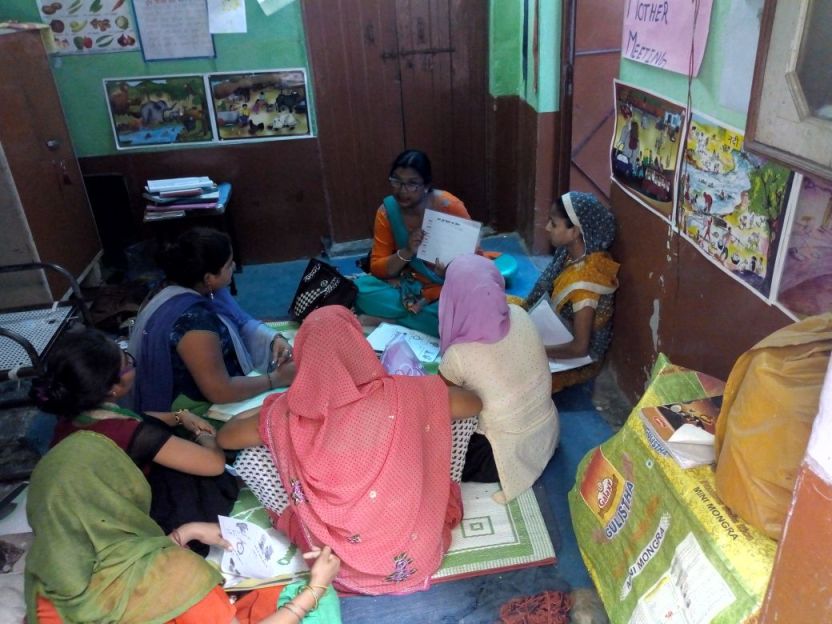 How did you manage to plan the finances for the initial infusion?
Domestic foundations like Central Square Foundation, Motivation for Excellence Foundation have been instrumental in giving us financial support. Initially we only started with an on-ground implementation plan, but as our reach grew across Delhi, we realized that finances would have a major role to play in our functioning. Like all NGOs and operational bodies that work in low-income communities, our sustenance had to be strong so that there is no hindrance in working. CSR arms of some of the major corporates in India like Infoedge and Max India Foundation have also supported our journey.

Lately, we have been piloting a sustainable model where parents pay a monthly subscription for the services. The amount was nominal, keeping in mind that all our families come from a low-income background. We hope to receive feedback and work on the model when things get normal and parents have the capacity to pay. We halted working on this model during the COVID-19 outbreak because this would have been additional stress on households that are already bearing tough conditions due to the lockdown.
How big is the Saarthi Education team? Tell us something about them, and how your progress with work on an everyday basis.
A strong team of 100+ people is behind the functioning of Saarthi Education. On ground, we have a field team that has assessors, community leads, and relationship managers to oversee the working on a community level. Our mid-level management has four arms- finance and admin, service executives, digital and offline content managers, and ground operations. As a founder, I have the support of impact evaluator and strategic advisor. I didn't think that our team would grow to be this huge, but Saarthi's backbone is our like-mindedness.

We are engaged with Greenwill, Evaldesign and CECED as our external partners, and we also try to work with part-time content developers. We may belong to different teams and handle different work, but the smooth functioning of Saarthi Education has been possible because we share the same goal as a collective- to use education to empower the young minds of our country.
Also Read – India's Rural Education and Startups working in the field