There are very few in the crowd who dare to follow their passion knowing the amount of risk and difficulty that lies ahead. They are the people who have come against all odds, left their comfortable well-paid jobs just to pursue their passion on a serious note and made a difference.
Photography is a soul-satisfying job that requires dedication, creativity, patience, and concentration. Indian photographers have made their mark in this field in different categories such as Wildlife, Fashion, Contemporary, and so on.
Out of many well-experienced and known photographers, the following are those who made a remarkable difference and are known to be the best not only nationally but globally too.
Following are the top famous Indian photographers you should know about –
Raghu Rai –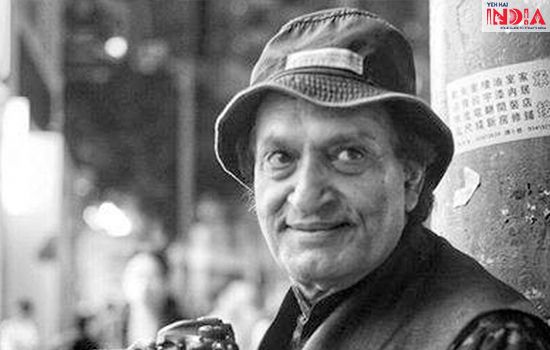 Raghunath Rai Chowdhry was born in 1942 and is an Indian photographer and photojournalist who have worked for various social causes. The year 1965 is when he started his journey in photography and a year later, he joined the staff of a New Delhi Publication called 'The Statesman'. In 1976, he started a new journey as a freelance photographer.
He has published more than 18 books out of which Raghu Rai's India: Reflections in Colours and Reflections in Black and White are well-known. He even worked with Greenpeace during Bhopal Gas Leak in 1984 and portrayed the lives of the victims through his photographs.
He was awarded with Padmashree in 1972 and Academie des Befaux Arts Photography Award – William Klein 2019.
Currently, he lives in Delhi and is working for Magnum Opus as a correspondent.
Gautam Rajadhyaksha –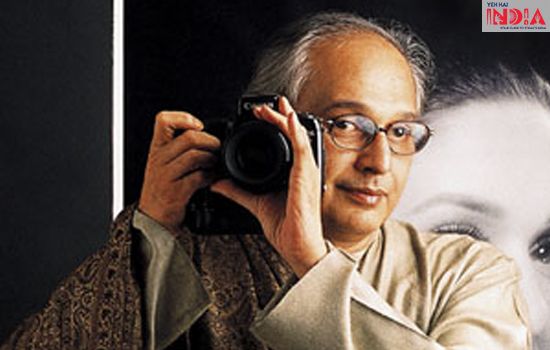 Gautam Rajadhyaksha Ji (16 September 1950 – 13 September 2011) was one of India's leading Fashion Photographers. His journey started in 1980 and because of his passion, he left his advertising job in 1987 and took up commercial photography and started doing media and product campaigns along with fashion assignments.
His book named 'Faces' released in 1997 which contained profiles of 45 celebrities. He showcased 20 years of his photography work on his first photo exhibition held in Pune in 2000.
He even worked as a screenwriter for the films 'Bekhudi', 'Anjaam' (story), and Sakhi (story and screenplay).
His work was not only exhibited and published nationally but also internationally in San Francisco, Dubai, and London.
Homai Vyarawalla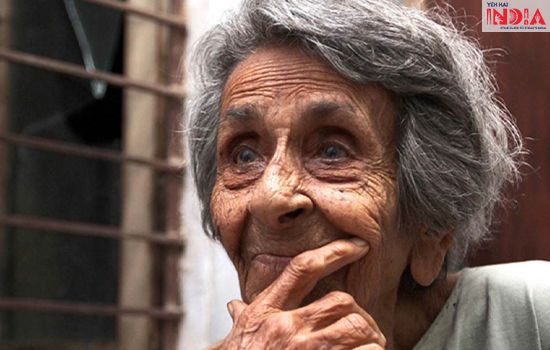 Homai Vyarawalla (1913-2012) known by her pseudonym 'Dalda 13' was India's first woman photojournalist. She started her career in the 1930s and was amongst the first woman to join 'The Illustrated Weekly of India' which published many of her best black and white photographs.
As a press photographer, she captured many leading leaders of that time in her photographs. In 1956, she photographed 'Dalai Lama' when he entered Sikkim via Nathu La.
She gave her collection of photographs to Alkazi Foundation for the Arts, and later in 2010, she presented the retrospective of her work in collaboration with National Gallery of Modern Art, Mumbai.
In 2011, she was awarded with Padma Vibushan and Google honoured her on her 104th birth anniversary with a doodle 'First Lady of the Lens'.
Raghubir Singh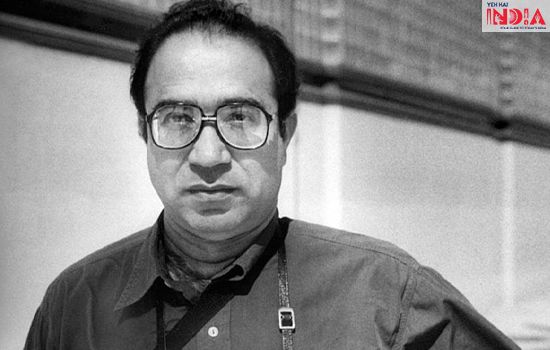 Raghubir Singh (1942-1999) was an Indian Photographer known for documentary styled photography and landscapes. A self-taught photographer, he worked for various leading magazines globally and was even known for street photography.
His notable works include – Ganga: Sacred River of India (1974) and River of Colour: The India of Raghubir Singh (1998). He has published 14 well-accepted books. Presently his work is a part of permanent collections of various highly prestigious modern-art museums of the world.
Beside his photography work, he even served as teacher and taught in New York at School of Visual Arts, Columbia University, and Cooper Union.
He was awarded with Padma Shri by the Government of India in 1983.
Dayanita Singh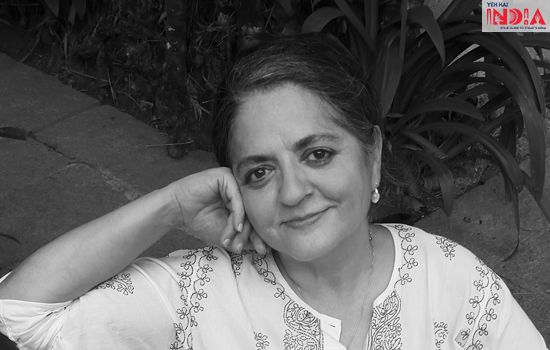 Dayanita Singh is a contemporary artist and a photographer born in 1961. She has published 12 books and her style of photography is Documentary and Portraits. Her work focuses more on the lives of elite and middle class.
Publishing has been a significant part of her practice where she created multiple 'book objects' that includes works that are concurrently books, exhibitions, art objects, and catalogues.
She refers to herself as a 'bookmaker who works with photography'. She has been awarded with the Prince Clause Award in 2008. She became the first Indian to have a solo show at London's Hayward Gallery in 2013.
In 2018, she was awarded 'Infinity Award' by Museum Bhawan.
Also Read – Best Bridal Makeup Artists in India
Daboo Ratnani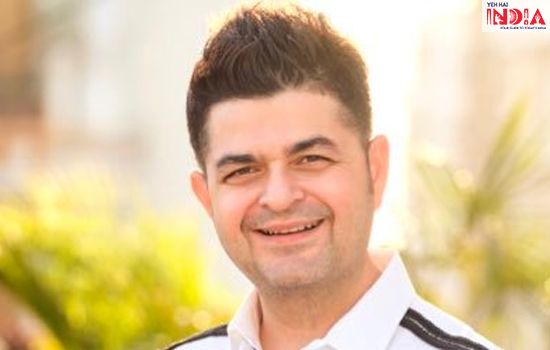 Daboo Ratnani (1971) and is an Indian fashion photographer whose style of photography is Portraits and Celebrity Photography in the Indian cinema.
Since 1994 he started working independently and is known for his annual calendar which he started in the year 1995. He has shot cover photographs for the magazines that include – Better Homes and Gardens.
Through movies, he got into editorial work which then got him portfolio shoots and led to the world of advertising and publicity campaigns.
He resides in Mumbai with his wife and three children.
Sooni Taraporevala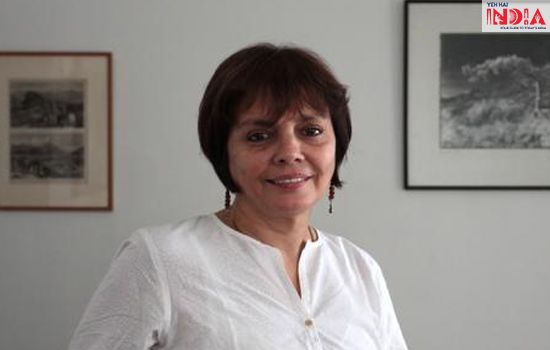 Sooni Taraporevala was born in 1957 and is an Indian Screenwriter, Photographer, and Filmmaker. She started her journey in photography in 1982 when she met Raghubir Singh, who after looking at her work which included photographs of her extended Parsi family suggested her to work on book on the Parsi Community.
She self-published Parsis, 'The Zoroastrians of India: A Photographic Journey' in 2000.
Her photographs have been exhibited globally including in London's Tate Modern Gallery. She is also best known for her screenwriting of 'Mississippi Masala' and Oscar nominated 'Salaam Bombay'.
She was awarded with Padma Shri by Government of India in 2014 for scriptwriting.
A.Rrajani –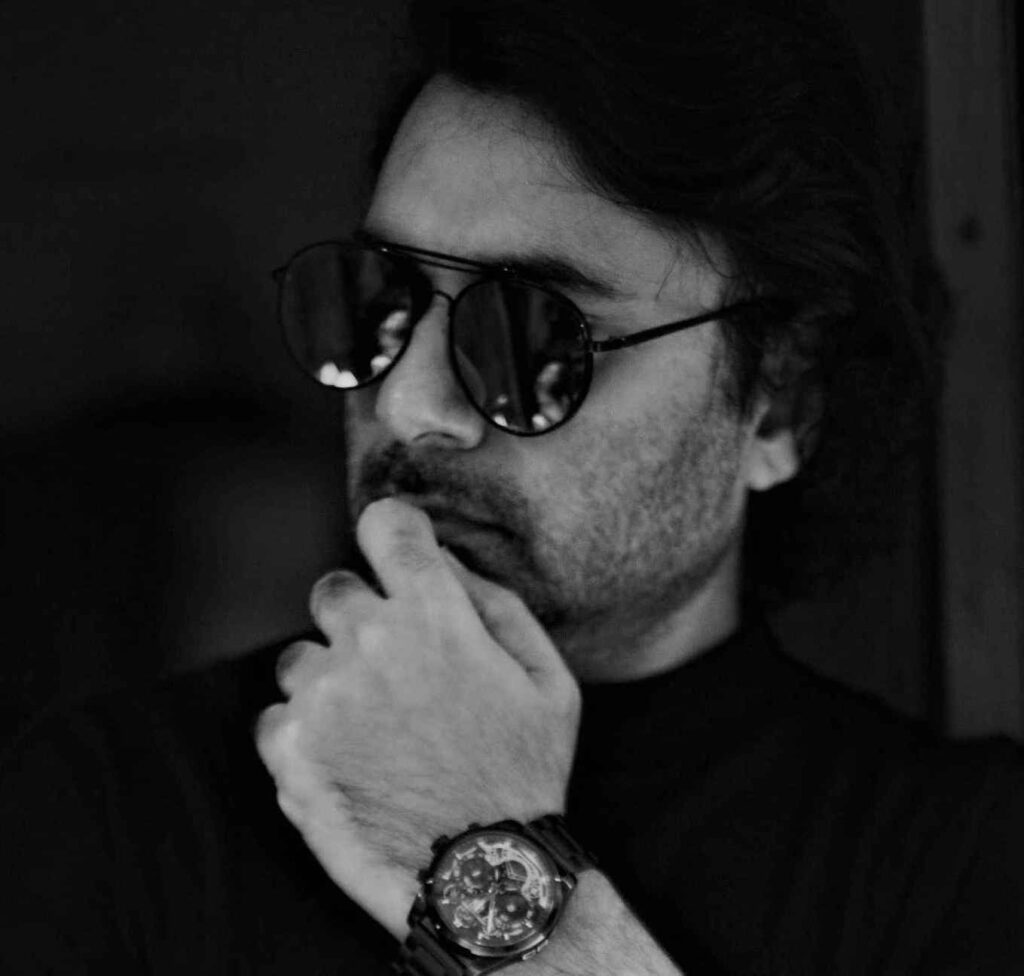 A trusted name in the glitzy world of fashion photography, A.Rrajni has earned worldwide fame with his exceptional photography that expertly puts together the most praiseworthy traits of people and objects to create high definition pictures and portfolios
With over 21 years of hands-on experience in dealing with a wide strata of celebrities, his innate sense to creatively align visually pleasing characteristics of his subjects positions him quite high in the list of India's most sought after fashion photographers. See A.Rrajani Creations
From the time he started as a young fashion photographer in 2000, he has shot numerous high end models and worked with designers Rohit Bal, Tarun Tahiliani, Rocky S, Shantanu and Nikhil and Anamika Khanna. Working with fashion labels gave him adequate exposure to fine tune his photographing skills.
His most notable works include shoots for Gladrags Beauty Pageants and magazines like Next Door Diva, I am She and Femina.
Atul Kasbekar –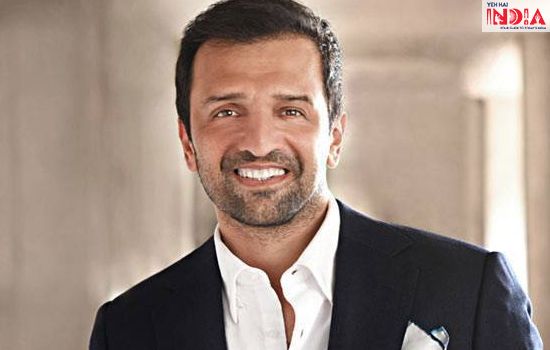 Atul Kasbekar as born on 22nd April, 1965 and is a Fashion Photographer and an Indian Producer who is known for his Kingfisher's Calendar Shoots. He started his professional career in photography after his return from US. He started a studio named 'Negative Space' in 1991.
Since 2003, he has been the man behind 10 editions of the Kingerfisher Calender. He served as an honorary chairman of the Photographer's Guild of India. He is the owner of a celebrity management company 'Bling!'
He is the first Indian to win the prestigious International Food and Beverage Creative Excellence Award in 2005 for his work on Kingfisher Calendar held in London.
Prabuddha Dasgupta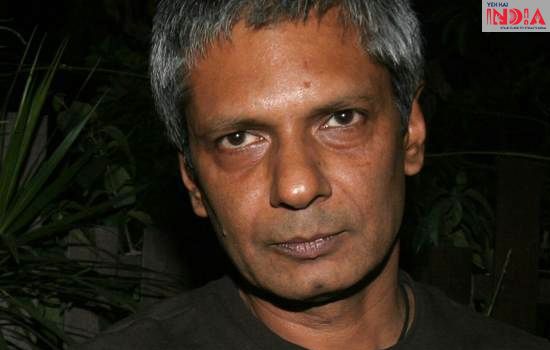 Prabuddha Dasgupta (1956-2012) was an Indian Fashion and Fine-Arts Photographer and he worked as a fashion photographer for more than three decades.
He worked for several magazines such as Elle, Vogue, GQ, and Harper's Bazaar and published many art books off his photography of which included Women (1996) which was a collection of portraits and nudes of Urban Indian women.
His work has been internationally exhibited in both solo and groups. During his span of career he has mentored many photographers such as Tarun Khilwal and Bharat Sikka who were his assistants in the 1990s.
Ashok Salian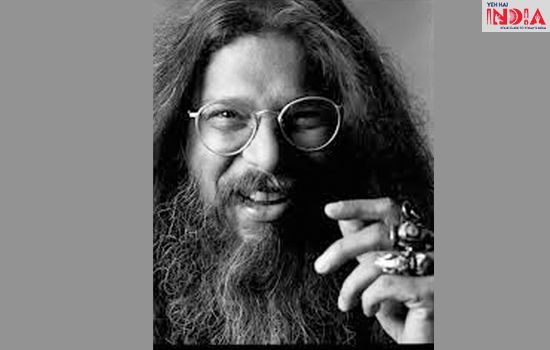 Ashok Salian born on 28th May, 1954 and is an Indian photographer whose photography style ranges from fashion to art. He was recognised for his photographs on Gujarat Riots and he went on to cover wars in Iraq and Afghanistan.
He was awarded with the Asian Photography 'Photographer of the Year' award in 2002. In 2004, he was felicitated by the Maharashtra Government with an award for his contribution to the Indian Photography and was awarded by the World Press Photo of the Year Award.
He concluded a show in 2010 in Milan which was his solo project showcasing his art works. He is equally fascinated with film-making and prior to this he has directed a few commercials. He was featured in L'Archive, the New York Festival and One Show.
Rathika Ramaswamy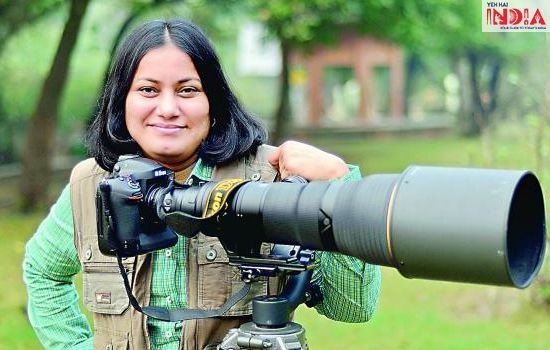 Rathika Ramaswamy is an Indian Wildlife Photographer based in Chennai and works as a freelance photographer. She belongs to a small town Theni but with her passion she has made a mark as the 'First Indian Woman to earn an international reputation as a wildlife photographer'.
Her wildlife photography was featured at the 'Clean Ganga Campaign', in September 2005 held at the India International Centre. She made it to the 'Top 20 Best Photographers of India' in 2008 by the 'Birds of India'.
Besides participating, she even conducts workshops on wildlife photography. She is among the founding members of the Photography Arts Association of India. 'The Best of Wildlife Moments' was self-published by her in 2014.
In 2015, she was awarded with 'International Camera Fair Award' for her excellence in the field of wildlife photography.
Sudhir Shivaram
Sudhir Shivaram born in 1972 is a wildlife photographer and an entrepreneur.
Currently he conducts Wildlife Photography Tours and Workshops and is pursuing his career as a full-time photography teacher. In the year 2012, he was awarded with the 'Wildlife Photographer of the Year' award by Sanctuary Asia.
He even campaigns around the world on wildlife protection and dedicates his time to raise awareness for nature and wildlife. He was the brand ambassador for Canon and is also the founding member of the non-profit photo sharing site 'India Nature Watch'.
Pablo Bartholomew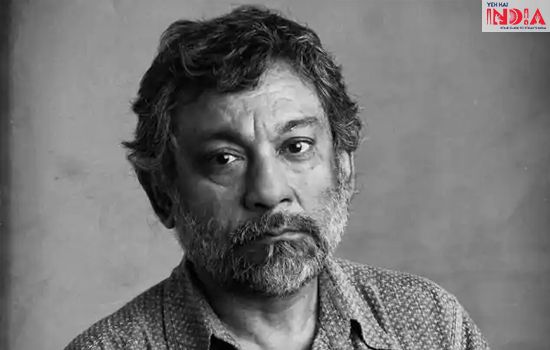 Pablo Bartholomew born in 1955 is an Indian Photojournalist and an Independent Photographer. He is not only noted for photography but also as an educator running workshops on photography and as the manager of MediaWeb.
His photographs have been published in many leading newspapers and magazines globally. His is known for his documentary projects and two of his series – Time in the Mercy of Eternity on Morphine Addicts in India stole the limelight and is considered as one of his remarkable works.
He also covered the Bhopal Gas Tragedy and many other independent India's tragedies and riots which included the funeral of Indira Gandhi too.
He won 'World Press Photo of the Year' for his photo series Morphine Addicts in India in 1975 the same award in 1984 for the Bhopal Gas Tragedy.
He was awarded with Ordre des Arts et des Lettres and Padma Shree in 2014.
Abul Kalam Azad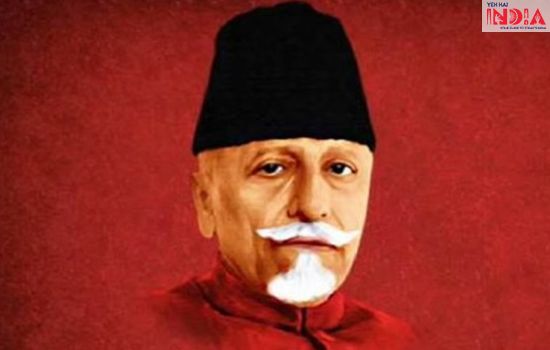 Abul Kalam Azad (1964) is a Contemporary Indian Photographer who firmly believes that art exists in everyday life. He is a visionary photographer who has contributed in the field of culture, politics, and social issues along with contemporary history.
He has perfectly captured the emotions and suffering while covering the social issues which made his work a social anthropology. His popular works include – Divine Facade (1990-1995), Black Mother – Heroine of Silapathikaram (2000-2003), and Untouchables (2000-2006).
A documentary named 'An Excavator of Images' about his works was released in 2018. He serves as Editor-in-Chief of Photo Mail, an online magazine. He even is director of Project 365 which collectively creates and preserves photographic visuals of changing culture and lifestyle of Tamilakam in the form of a public photo art project.
Also Read – Talented Photographers right out of Indian colleges