Probably the biggest day in any girl's life, a wedding is a celebration bringing two souls together who tie the knot and promises a lifetime of togetherness.
Having said that, the fairy tale wedding needs the bride to look no less than a princess straight out of a fantasy world, and therefore, picking the perfect Bridal Makeup Artist becomes an important mission.
It may be really hectic to find someone who can bring your lifetime dream to reality and create a statement wedding look that stands out and might in return start a trend.
To put a rest to all your worries, here are the best Bridal Makeup Artists in India who are known for the exquisite bridal looks they have created –
Mickey Contractor –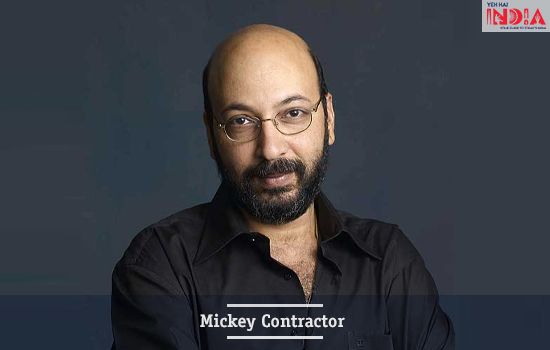 Mickey Contractor is an institution in itself and needs no introduction as he has carved his name in golden letters in the field of makeup. He has been the man behind the gorgeous wedding looks of Aishwarya Rai Bachchan, Kareena Kapoor Khan, and Shilpa Shetty among many others.
He is known to be very particular about the bridal makeup and keeps in the mind the requirements of the modern bride then adding his magical and experienced twists to it.
Recommended Story – Types of Indian Traditional Jewellery for Brides and Jewellery Lovers
With his own MAC Capsule Collection, he is surely going to light up your wedding day by adding the exact glow and glamour making you look no less than a bridal diva.
Instagram – @mickeycontractor
Ambika Pillai –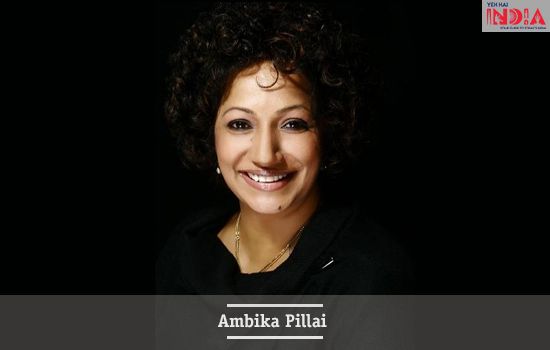 Ambika Pillai is a very well known makeup and hairstylist hailing from Kollam, Kerala, and whose work is regularly spotted in advertising campaigns, fashion shows, and editorials.
She started her first salon which was called 'Visions by Ambika' and later she developed it as a powerful brand as Ambika Pillai itself. In fact, she is the only hair and makeup artist who has been part of all the editions of the India Fashion Week since the beginning and has worked with all the leading designers such as Rohit Bal, Manish Malhotra, and so on.
She provides a number of services to enhance the look of the bride starting from makeup, hair, draping, and nail polish change and has proven to be the most sought after bridal makeup artists in the circuit.
Instagram – @ambika_pillai
Vidya Tikari –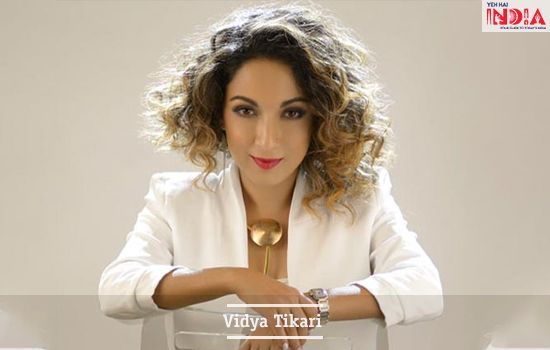 Vidya Tikari is one of the well-known makeup artists known for creating amazing and unique bridal looks. She began her career in the early 90s and has grown to be a professional name in the field of makeup. She has done makeup for actresses like Madhuri Dixit to Bipasha Basu.
She even catered for the Commonwealth Games in 2010 where she did hair and makeup for almost 9000 performers. So if you looking for a stunning wedding look which shall never be forgotten and you would want to cherish forever, then Vidya Tikari is the name.
Instagram – @vidyatikari
Daniel Bauer –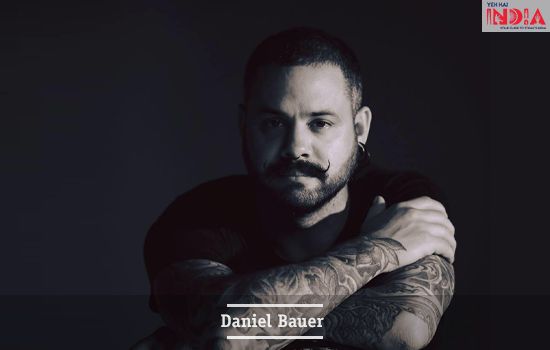 Daniel Bauer mostly works with celebrities like Deepika Padukone, Katrina Kaif, and Kangana Ranaut shaping their faces for everything from red-carpet appearances to magazine covers. With already so much in hand, he manages to reportedly work with at least 20 brides a year and create an ever-lasting bridal impression through his curated creations.
He is known for his successful ventures with top magazines such as Vogue, Harper's Bazaar, and his success to outstanding work with celebrities like Priyanka Chopra to Kareena Kapoor.
A man with such expertise and recognition is surely going to turn the tables and make you look gorgeous as ever in your bridal avatar.
Instagram – @danielcbauer
Aakriti Kochar –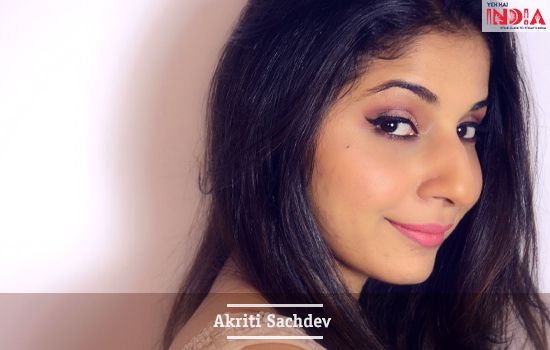 Aakriti Kochar is undoubtedly one of the most professional bridal makeup artists based in Delhi who is known to keep the look for the big day as subtle as possible without making the makeup look too over the board.
She is known to accentuate the natural features of the bride and is all about making the bride look clean with dewy skin and intense eyes which makes her stand apart from the usual bridal make-ups.
Her contemporary sense of style has been appreciated and she has been listed by the top bloggers of the industry. So if you are looking for a naturally dewy makeup on your big day, Aakriti Kochar is all there for you.
Instagram – @aakritikochar
Sanjib Majumder –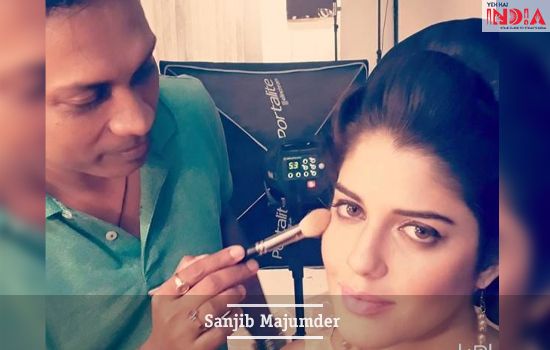 Sanjib Majumder is a professional makeup artist based in Mumbai with 12 years of experience working with models for premium advertising campaigns, portfolio shoots, fashion shows, national and international editorials. He even as worked with TV personalities and looks forward to covering every aspect in the field of makeup.
He even works for bridal grooming and is come across as fun and easy to be, and who has an experience in working with ace photographers such as Kenny Zaveri, Nilesh Acharekar, etc.
Looking for an artist with ace experience and the zeal to transform you into a breathtaking bridal beauty, Sanjib Majumder is the man for you.
Instagram – @sanjibmajumder
Pakkhi Pahuja –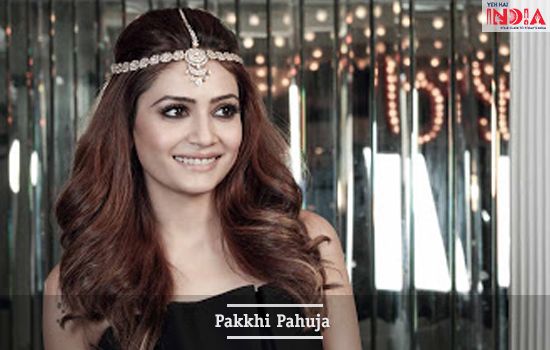 Pakkhi Pahuja is the founder of the 'Team Vanity' and is known to keep the bridal look dewy and subtle with elegance being the topmost priority than going over the board.
Team Vanity offers all bridal and beauty related services and she is known to be at the top of her game by being extremely ethical and professional and makes sure to explain the complete look to her clients. She focuses on one client at a point of time that ensures complete devotion and looking after all the requirements.
Recommended Story – Top 10 Places For Destination Weddings In India
If elegance and subtle is what you looking for on your big day then no one can do this better than Pakkhi Pahuja.
Instagram – @pakkhi
Aliya Baig –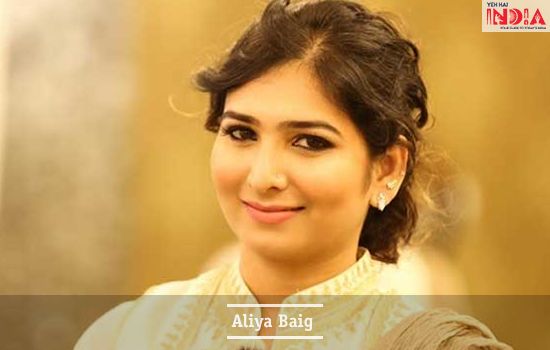 Celebrity makeup artist, Aliya Baig hails from Hyderabad and has been rated as one of the best bridal makeup artists in the industry and has even featured on the top 10 list of India's best bridal makeup artists.
She has been trained under various international makeup artists which is why she is known to offer modern beauty trends and techniques which are at par with international standards.
If you want to step back in the time of Nizams and add that royalty to your overall bridal look with glitters on the lids, cat eyes, and the glow from within, Aliya Baig is the name.
Instagram – @makeupbyaliyabaig
Aniruddha Chakladar –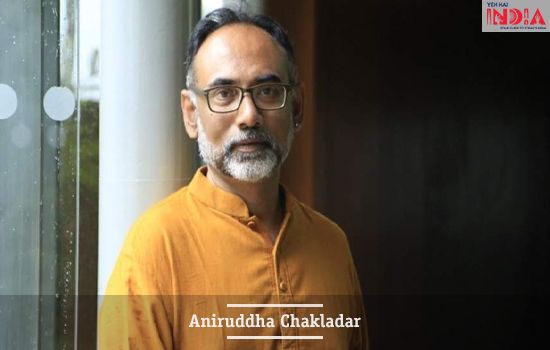 Aniruddha Chakladar is a renowned makeup artist based in Kolkata who has an experience of 18 long years in the film and fashion industry with bridal makeup being his forte.
He believes in maintaining a bride's individuality and focus on the natural features by concealing imperfections. He not only does focus on the makeup aspect but also helps with the complete look including the jewellery selection.
Instagram – @aniruddha_chakladar
Ralph Daniels –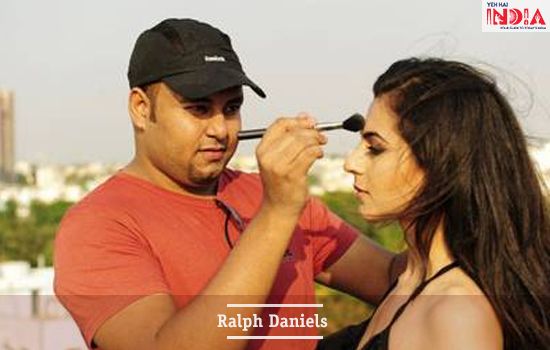 Ralph Daniels is a big fan of the beauty standards in Hollywood and that you may even be able to find as a beauty statement in most of his brides flaunting well-defined cheekbones, brows, and shimmery eyelids.
With so much said, his multifaceted artistic skills, he can glam you up with either the touch of the west but can equally make a South Indian bride look traditional yet no less than a diva.
He is even known to style for the other days before the d-day and makes sure to style the bride-to-be from head to toe.
Instagram – @ralphdaniels08
Shruti Bajpai –
Shruti Bajpai provides the definition of 'Less is more'. For the brides who want to look naturally glowing without any extra makeup by just working on your natural features, Shruti Bajpai knows exactly how it is done.
As she states, 'Makeup is to adore the entire look sculpting the face and enhancing the best features of the face at the same time'.
So, brides who don't like makeup and still just want to create an aura of a natural glow, you don't need to wait anymore.
Tamanna Rooz –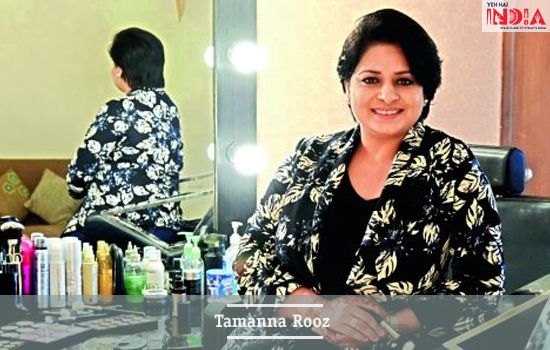 Tamanna Rooz is a premier bridal makeup artist based out in Hyderabad who is renowned for creating ultra-polish glamorous brides. She has ample experience and is a big name as she has worked with celebrities like Sania Mirza, Lara Dutta, Sridevi to name a few.
This graduate from the London School of Makeup has worked with many talented artists and if you are a bride to be in Hyderabad, you can surely place your trust in her.
Makeup is more of her passion which has helped carve her name and she is known to work on any palette given to her with ultra ease and utter perfection.
Instagram – @makeupartisttamanna
Akriti Sachdev –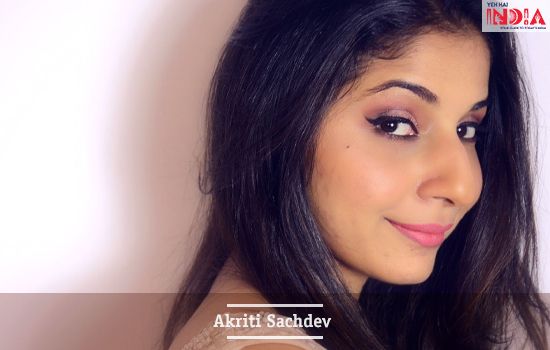 Akriti Sachdev is a popular Chennai-based makeup artist every bride to be swears by. She is trained in the UK and even has her own YouTube channel with a strong base of followers where she uploads her beauty tutorials and reviews of different beauty products she uses and swears by.
Specialising in bridal makeup, if you looking to recreate your favourite celebrity's bridal look or want your fresh ideas to turn to reality, then Akriti Sachdev is the name for you.
Instagram – @mesmereyesmakeup
Parry Vig –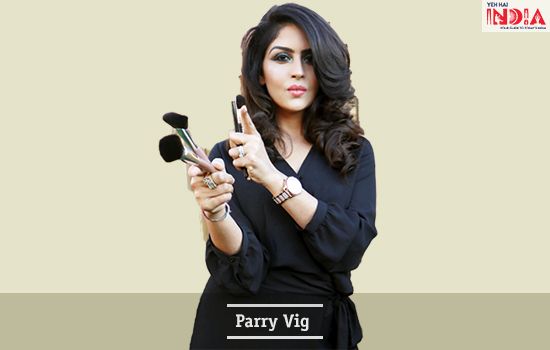 Parry Vig has been the name for creating gorgeous Punjabi brides in the span of ten years and is known to be the best in creating both Indian and Western makeup styles.
She has a huge clientele with brides coming from almost all parts of the world to turn into gorgeous dolls on their big day.
She believes in the quality and providing the best she can to the bride at the given period of time and works on creating your vision and ideas into reality with the combination of knowledge, experience, and constant drive.
Instagram – @makeupbyparry
Anu Kaushik –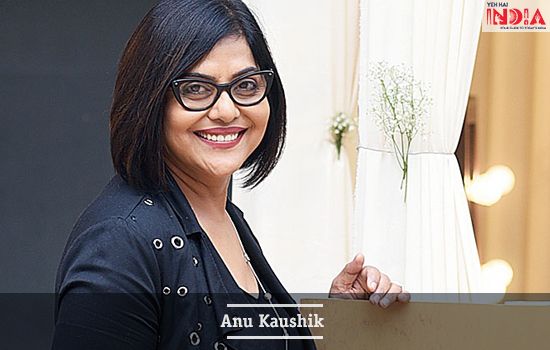 Anu Kaushik is one of the reputed makeup artists with extensive experience and is based in Delhi. Whether you looking for subtle makeup or bold and gorgeous, she can create any of this with utter perfection.
She has worked for advertisements, with celebrities for various occasions with bridal styling also being prominent on her profile.
Ease yet perfection then Anu Kaushik is your lady for the day.
Instagram – @kaushikanu
Shalini Singh –
Shalini Singh is a professional makeup artist based in NCR, Delhi, and has been in this field since 2001 proving that she has gathered immense experience.
She has done makeovers and worked with leading designers such as Kavita Bhartia, Anjali and Arjun Kapoor, and many more.
Accentuating your best features and keeping the makeup look subtle and classy is her forte. If you want to see yourself in the most natural bridal makeup with not much but still which makes you look gorgeous on camera, Shalini Singh is the name.
Instagram – @shalinisingh1909
You know the best makeup artists other than those who have been named, drop in the comments below and let us know!
Also Read – How to dress for an Indian Quarantine Wedding in 2020?